There are clothes that flatter your frame and there are those that don't. What's important is you know which is which so you can avoid the latter.
On Wednesday, Hilary Duff stepped out in a casual but chic getup that suited her petite figure quite well. The Lizzie McGuire star was in a black and white checkered shirt and black skinny jeans for a day of bonding with her son, Luca. She teamed the combination with stacks of arm party and a pair of brown mixed media boots that elongated her legs.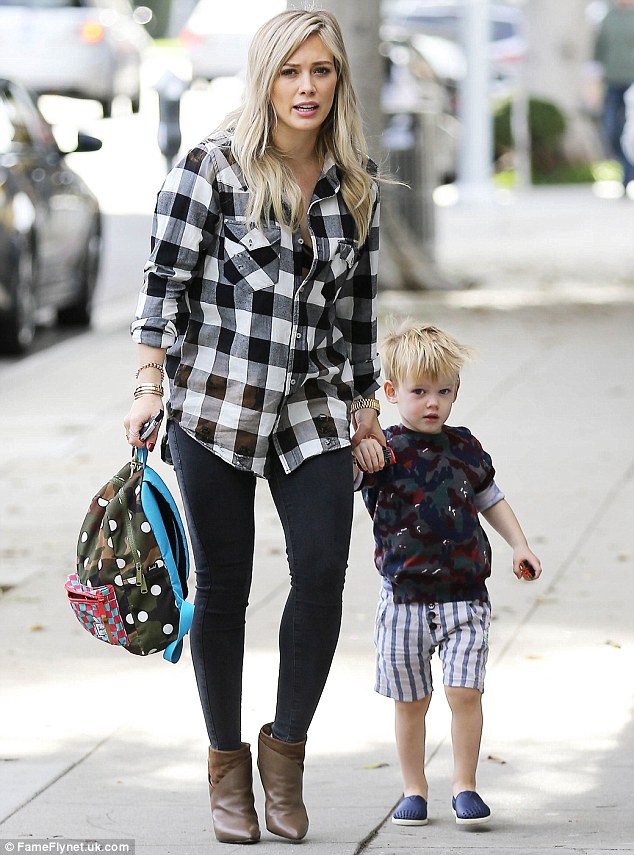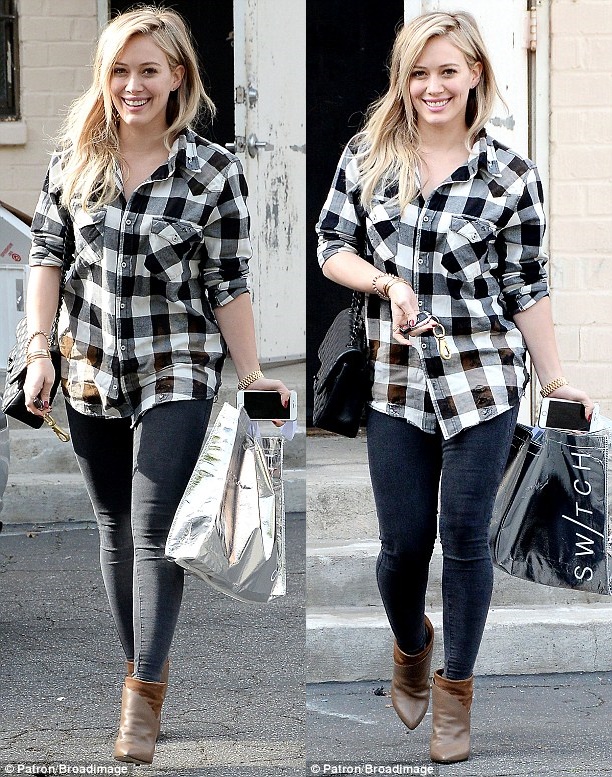 Hilary Duff looks casual but chic in black, white, and brown as she steps out with her son in West Hollywood on December 24, 2014
Hilary's quite a sight for sore eyes. Would you agree?
And I like the outfit she put out. It made her look taller and her legs look longer. I also like the shoes she used to go with the getup. Normally, you'd pick black shoes to match the outfit, but  she went against the grain and sported brown booties instead. Quite unexpected but still appropriate.
Speaking of the booties, on Hilary are the IRO "Kasey", a style crafted from suede and smooth leather materials. The shoes also feature cone-shaped heels that bring a different flavor to an otherwise classic silhouette.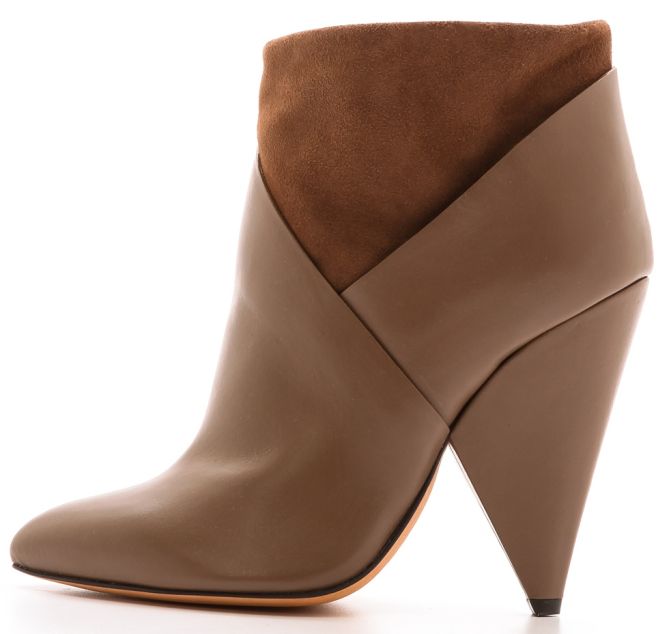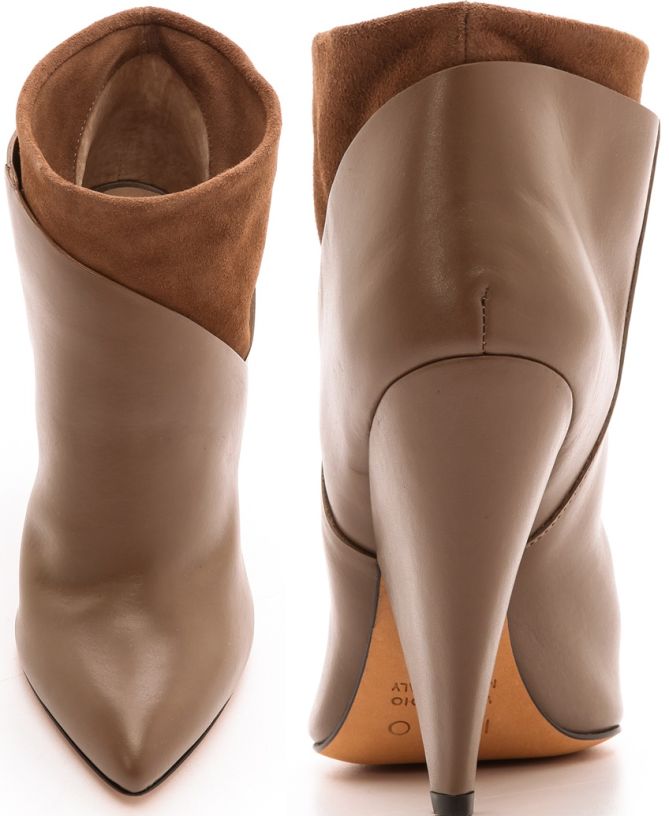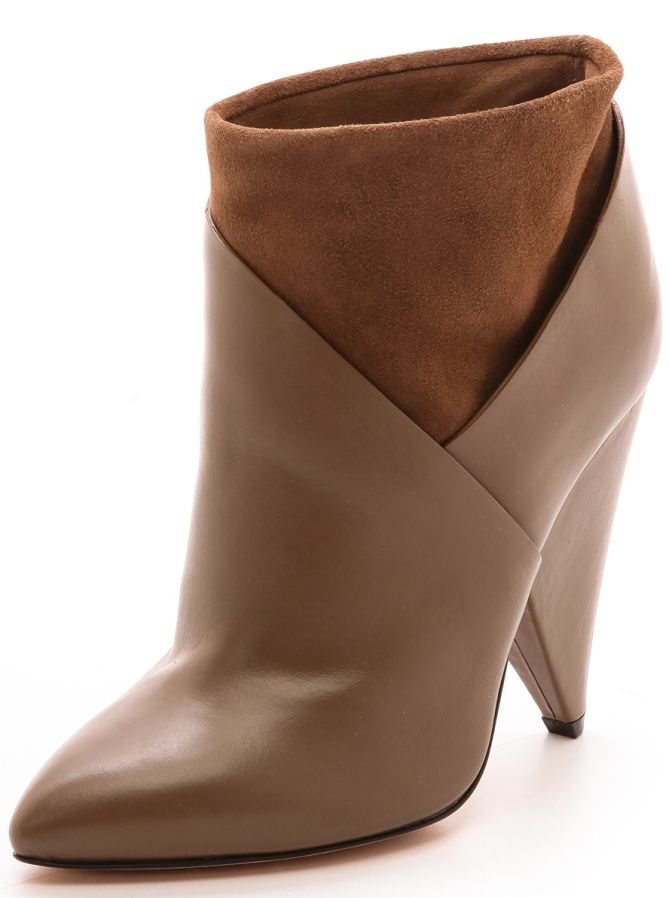 IRO Kasey Cone Heel Boots, $795
If you fancy Hilary's Kasey booties, feel free to grab them online. They also come in classic black for those of you who want the option. I must warn you, though. They're not cheap. A pair will set you back about $795.