They're two of Britain's hottest young musical talents. And Charli XCX, 24, and Dua Lipa, 21, got their groove on in true pop princess style as they hit the dance floor at the Warner Music and GQ summer party at the brand new Nobu Hotel in London's Shoreditch on Wednesday night.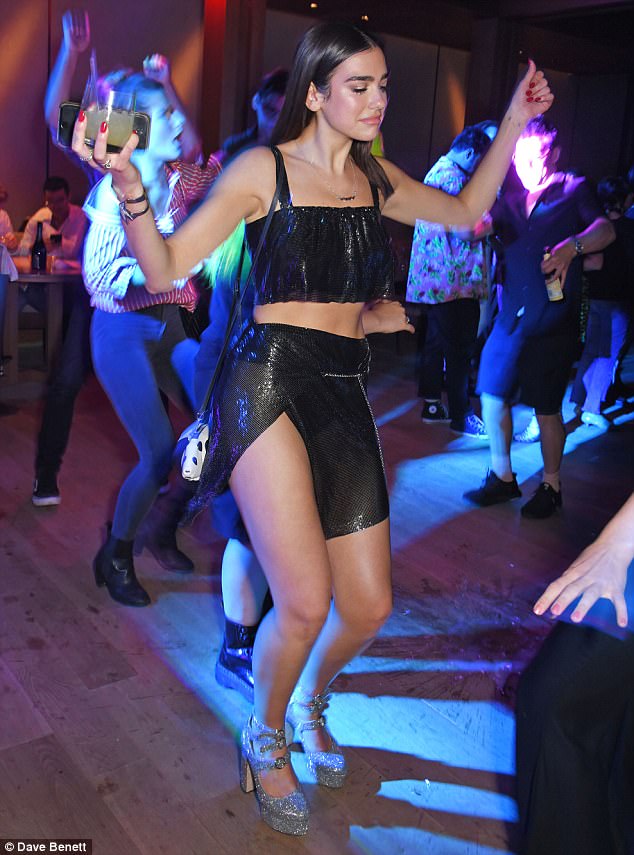 Albanian-born Dua, whose rocker father was a star in their homeland, wore a revealing snakeskin patterned crop top, revealing her sun-kissed decolletage. Dua complemented the striking 90s-inspired outfit with a funky panda shaped shoulder bag and understated gold jewellery. Spotted having a roaring time with Charli XCX, Dua stuck her tongue out mid-boogie, showing off her endless pins and sparkling silver heels.
The pair, looking chic in black, clutched cocktails as they mingled among the host of other artists and musicians signed to the prestigious label.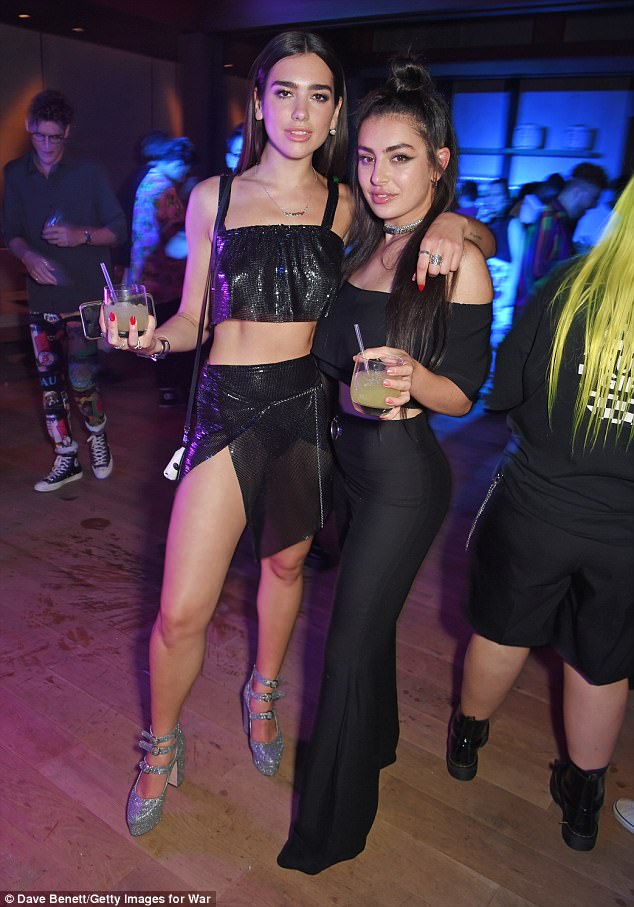 They got their groove on at the Warner Music and GQ summer party at the new Nobu Hotel in London's Shoreditch on Wednesday.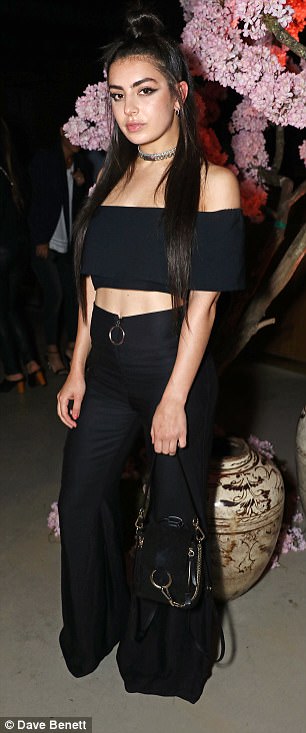 Charli XCX stepped out in a 70s-inspired ensemble with black high-waisted flares showing off her taut mid-section. Pairing her look with a strapless black crop top which accentuated her jet black locks, the singer cut a stunning figure as she entered the glamorous event. Completing her look with matching silver jewellery, the star seemed to be having a whale of a time along with her pal Dua.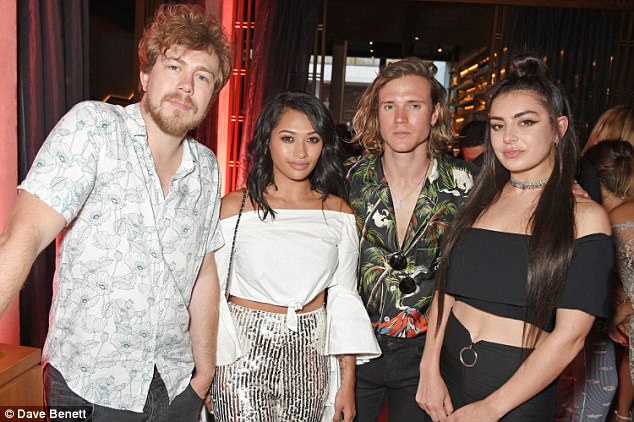 Working the room in style, Charli XCX stopped to talk to former Busted stars James Bourne and Dougie Poynter, while Vanessa White of The Saturdays got in on the act too. Actress Jaime Winstone enjoyed the night stepping out confidently in a garish green leopard print trouser suit with matching bandana. The actress, 32, wrapped an arm around Charli XCX, who posed serenely for the camera.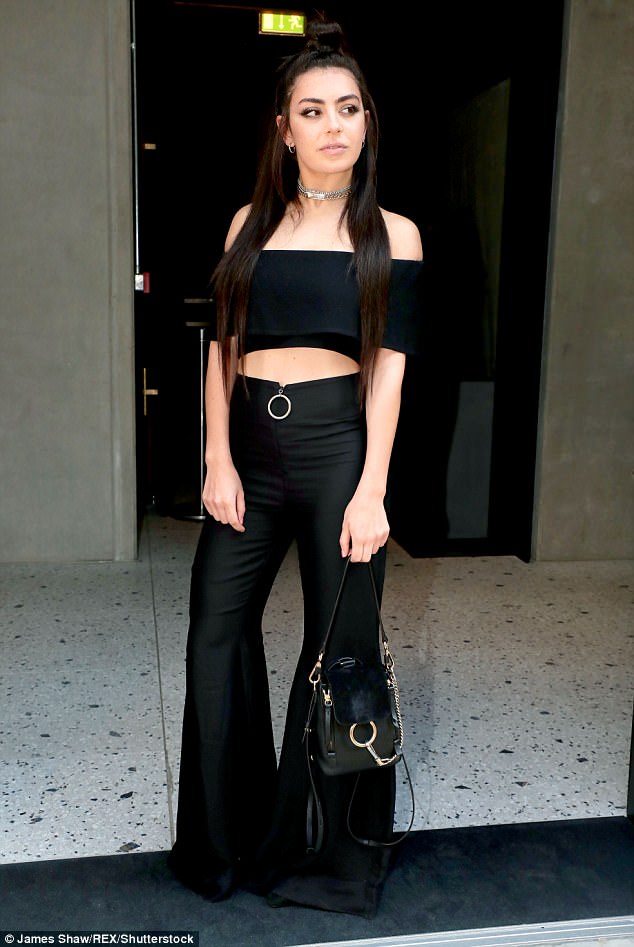 Discussing her love of style and music, the pop star recently revealed that fashion is essential to her creative process when it comes to making music. She said: 'I feel like I write a better song when I put an outfit together.
'When you cut a vocal in the studio, you have to cut the vocal as if you're on stage because it's the thing people are going to listen to the most, so I have to feel good and feel in my zone. 'I always wear baggy hoodies with heels, so I can feel a bit bossy.'  She also revealed that her favourite designers are Vivienne Westwood, Stella McCartney and Moschino.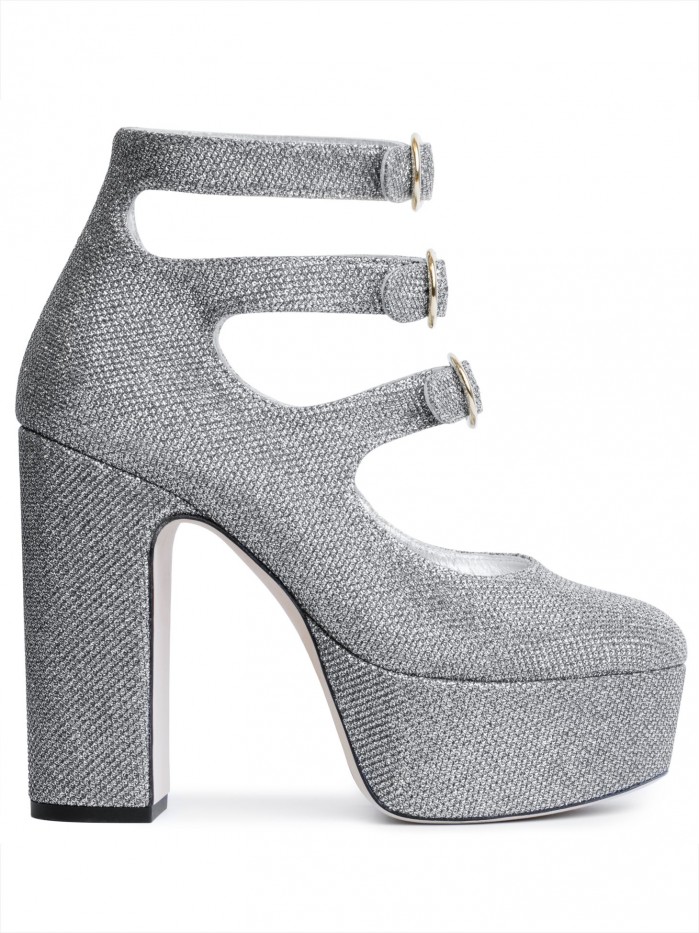 If disco as an era were to be condensed into a single physical item, chances are it would be a pair of these heels. The wearer of such heels would most likely be thrust – feet first – into a lifestyle of pure hedonism with little chance of returning to normal life until removed.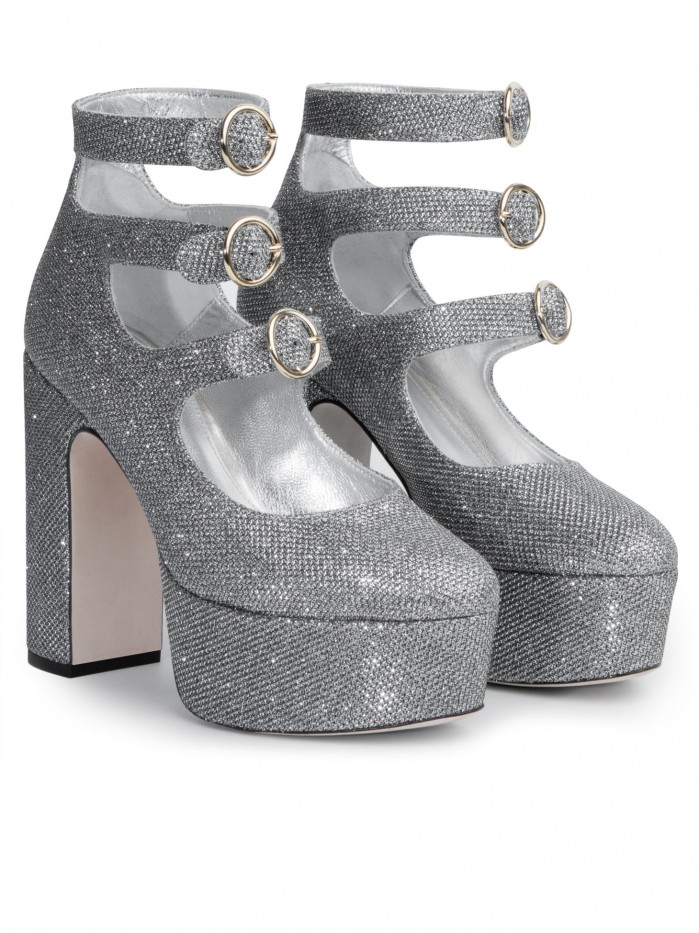 We love the chunky platform sole and multi buckle style. They'll make your legs look like they go on forever, so they're worth every penny, right?  Click through to buy them now. The lurex fabric gives them a sparkly effect, making them the perfect way to spice up the life of your favourite old little black dress.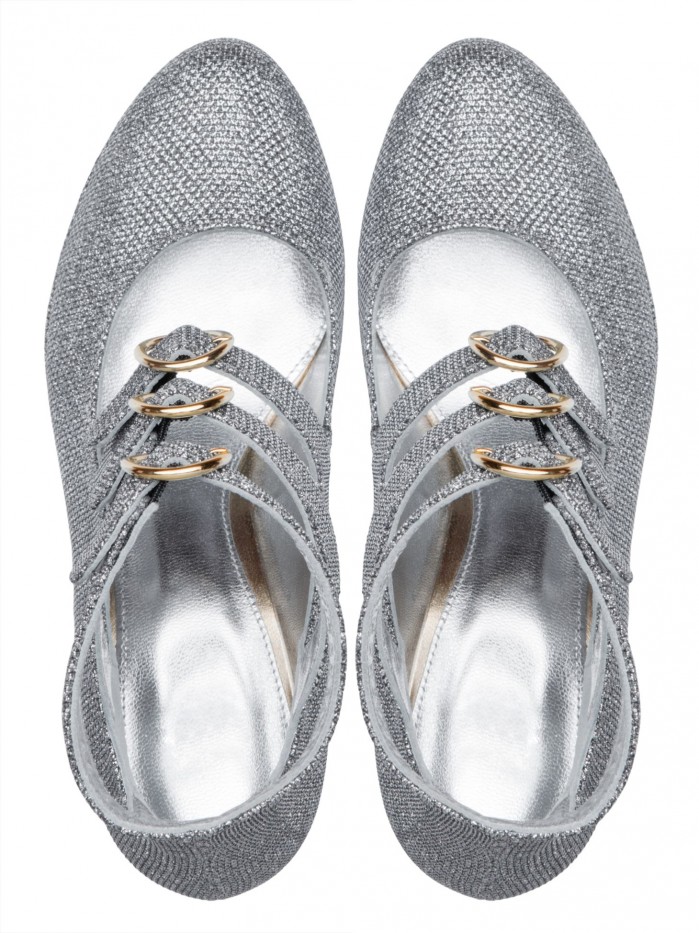 Alternatively, get a piece of the platform pie with the help of our edit below: