Heidi Klum just gets better-looking with age. The supermodel mom is like wine.  I mean, she's got that killer body and legs, which she loves to flaunt.
While taping an appearance for a modeling competition held in her home country, Germany, the blond bombshell stepped out in a really short skirt that flaunted her slender legs. The piece was quite unique in silhouette, as it featured a curved hemline that would have exposed the sides of her upper thighs had it not been for the jacket she wore it with. Heidi also teamed the skirt with a leopard print sweater, black stockings, lots of cocktail rings, and a pair chunky boots. The look was casual, no doubt, but also very sexy.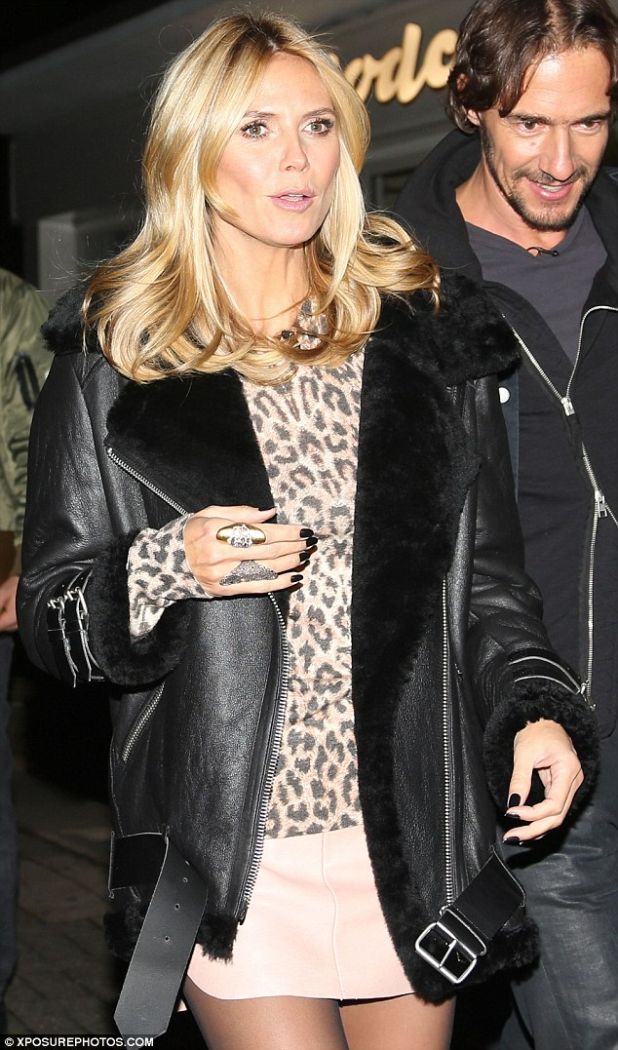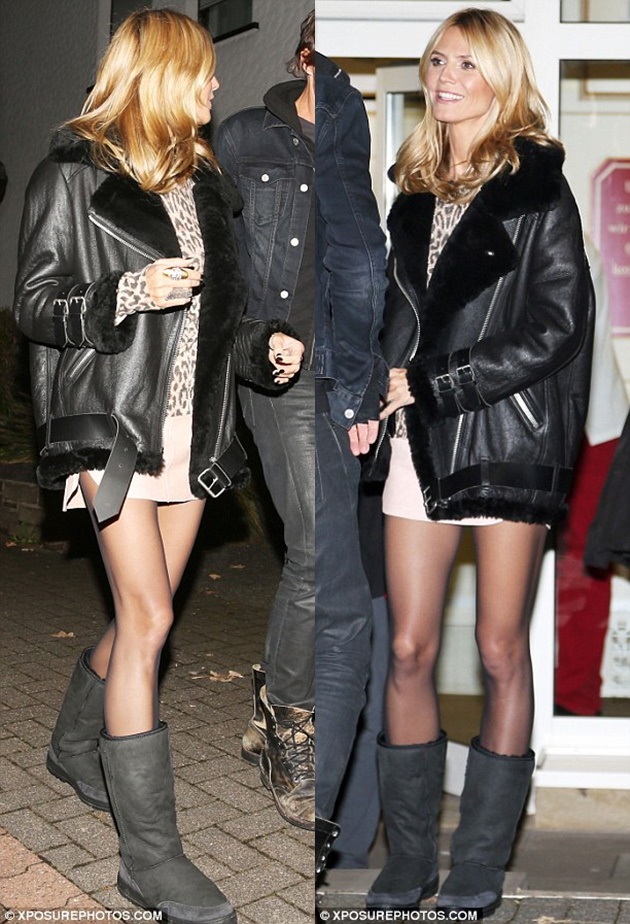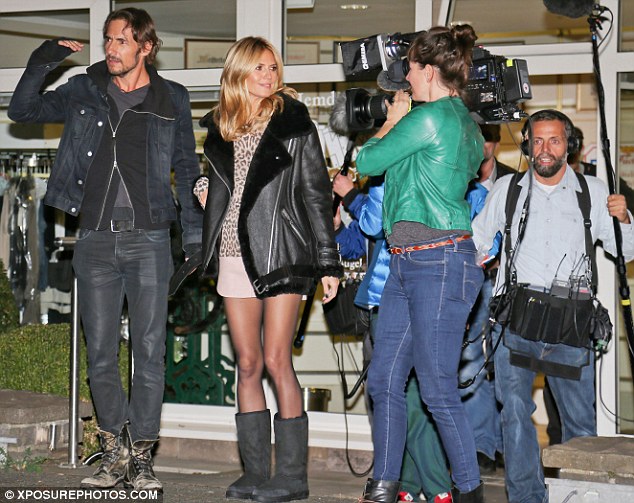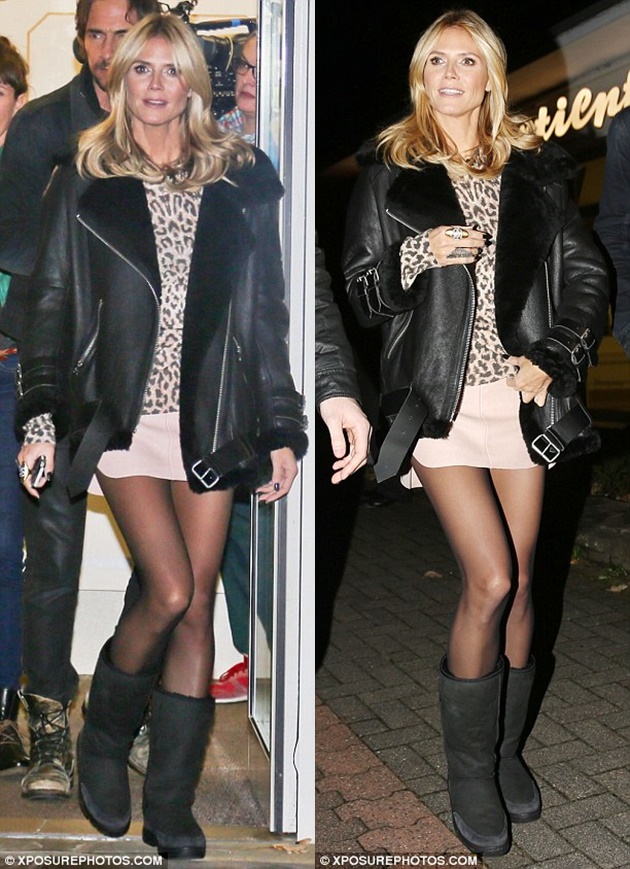 Heidi Klum shows off her legs in a super short skirt while taping an appearance for a modeling competition in Germany on November 6, 2o14
Only Heidi can pull off that outfit at the age of 41. Would you agree?
How do you like her getup?
I say the skirt is pretty daring, but she carried it flawlessly. Personally, I'd probably wear black tights with a skirt that short. But I do love the shoes she used to go with. The bulky boots and chunky jacket definitely balanced out the sexiness of that dress.
I don't have the official details on Heidi's whole outfit at the moment, but if you like the pairing she put together here, try these winter-ready boots from Uggs. For sure, these will keep your feet warm and toasty while you sport that super short skirt a la Heidi: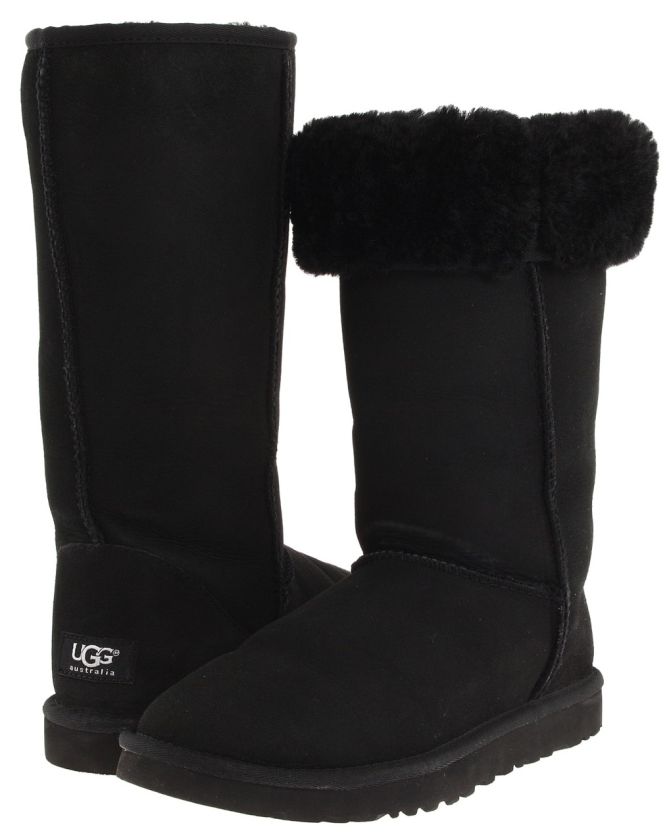 Ugg Classic Tall Boots, $195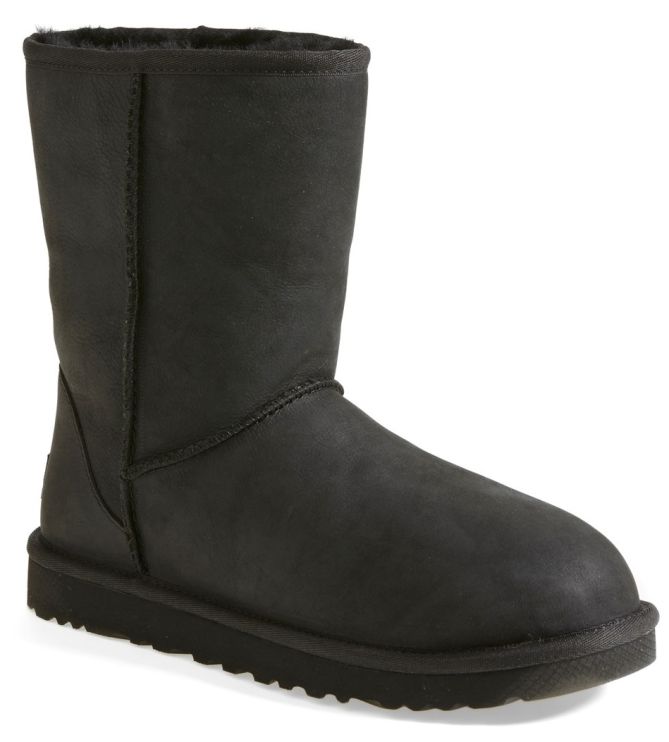 Ugg Classic Short Boots, $165
For the gals who prefer to keep it glam at all times, instead of using Uggs, go with heeled boots fashioned with edgy details like studs and buckles:
Saint Laurent Studded Cuff Boots, $1495
Kurt Geiger Ember Buckled Boots, $485