Here's proof that Heidi Klum can get away with almost any outfit no matter how risqué, sloppy, or mismatched it is.
The seasoned model and America's Got Talent judge was spotted arriving at LAX a couple of weeks back in a very colorful layered attire of sweater, jeans, scarf, and jacket. While her jumper and denims were in shades of neutral blue and gray, Heidi's scarf was multicolored in orange, blue, pink, green, and everything in between. It was also heavily fringed.
Not content with such a show-stopping accessory, the mother-of-four layered a fur-trimmed army jacket over the mix. The topper was detailed with neon green fur trimming around the hoodie so you could say Heidi wore all sorts of colors for her plane ride that day. Coupled with her messy-looking hair, she painted quite an interesting picture.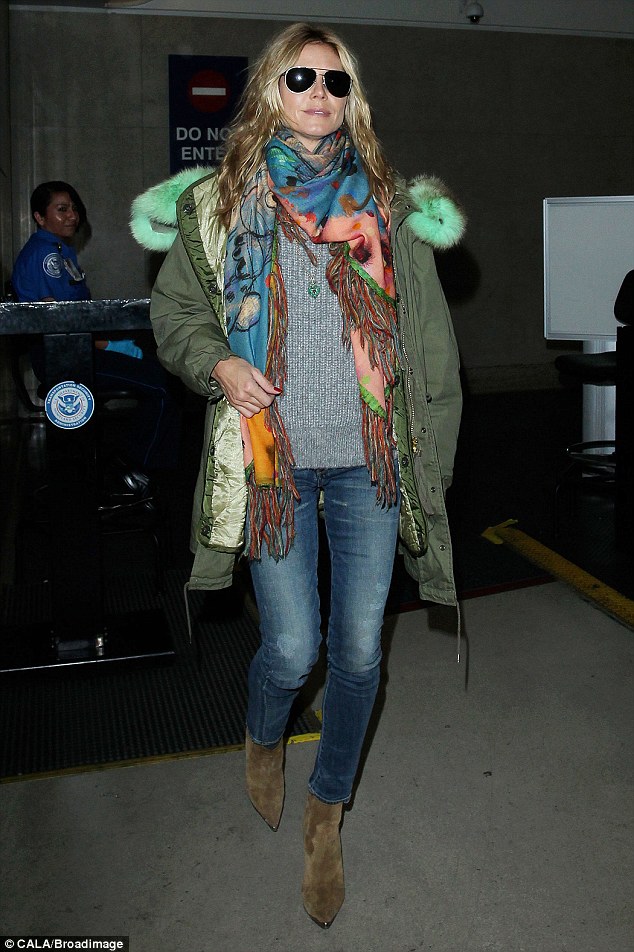 Heidi Klum arrives at LAX on December 14, 2014
How do you  like Heidi's plane-ride look? Did she nail airport fashion with flying colors or did she make herself look like a complete mess?
You know? I actually find the mix of colors and textures fascinating — visually stimulating — for lack of a better description. In fact, I wouldn't even mind wearing such a combination.
I don't have the deetz on Heidi's jeans, sweater, scarf, or jacket, but I do know that her boots are by Saint Laurent. They're the Western-inspired "Paris" in brown suede. I couldn't find the exact variant online, but here's the pair in classic black leather: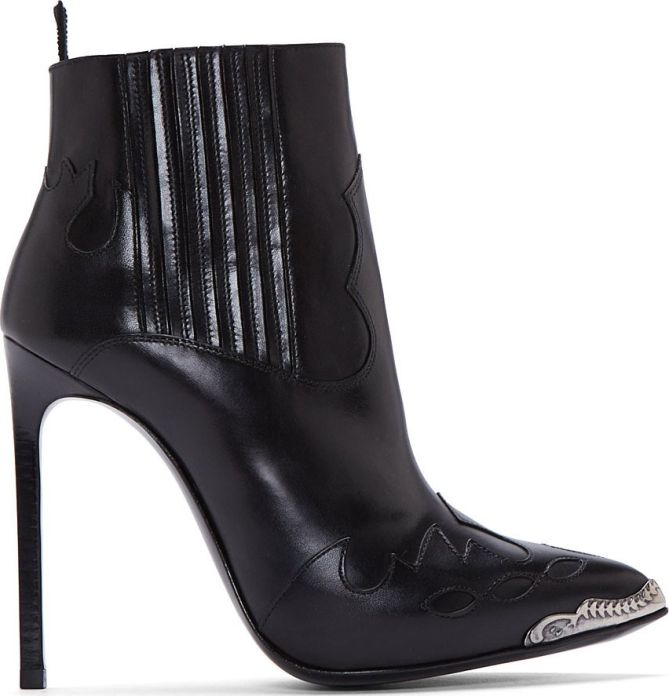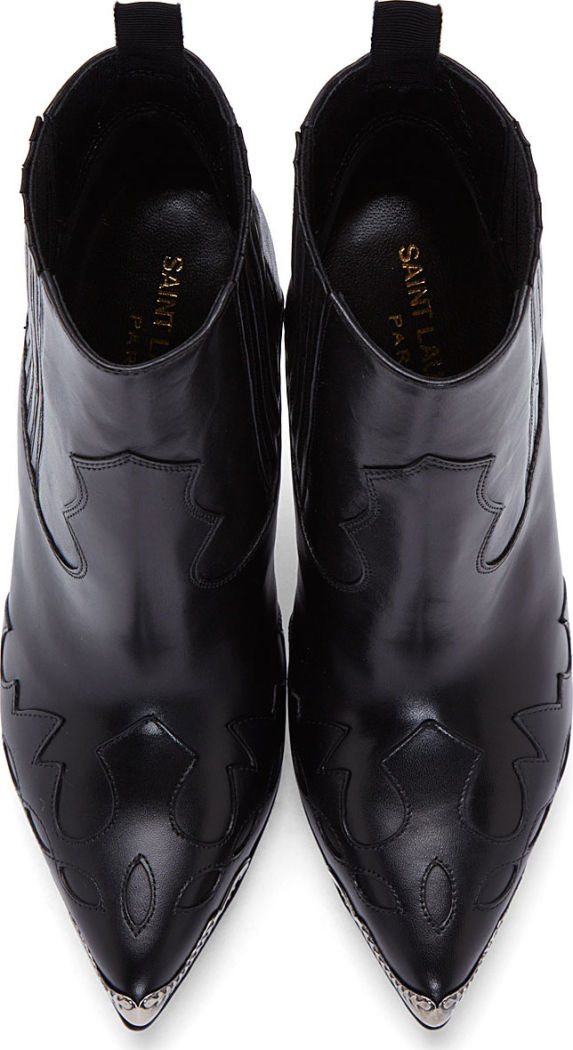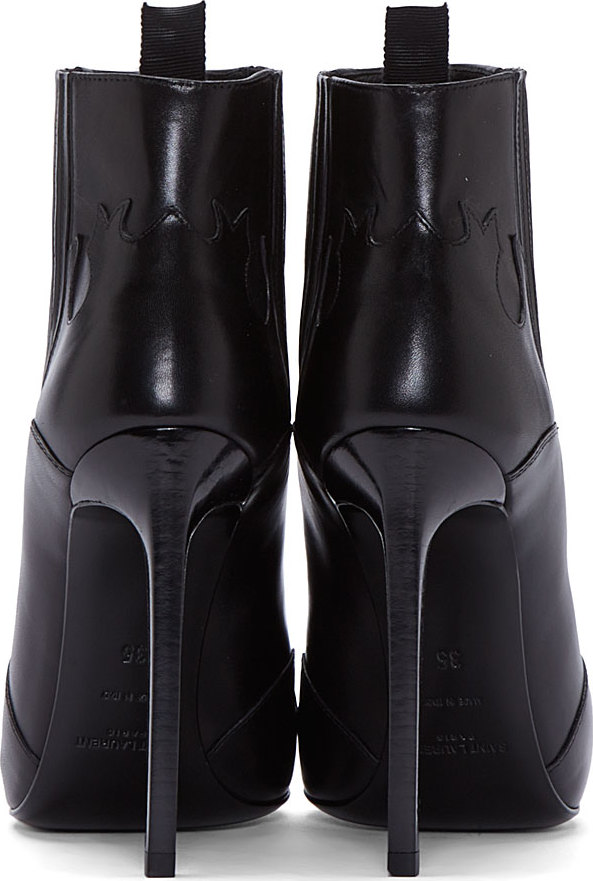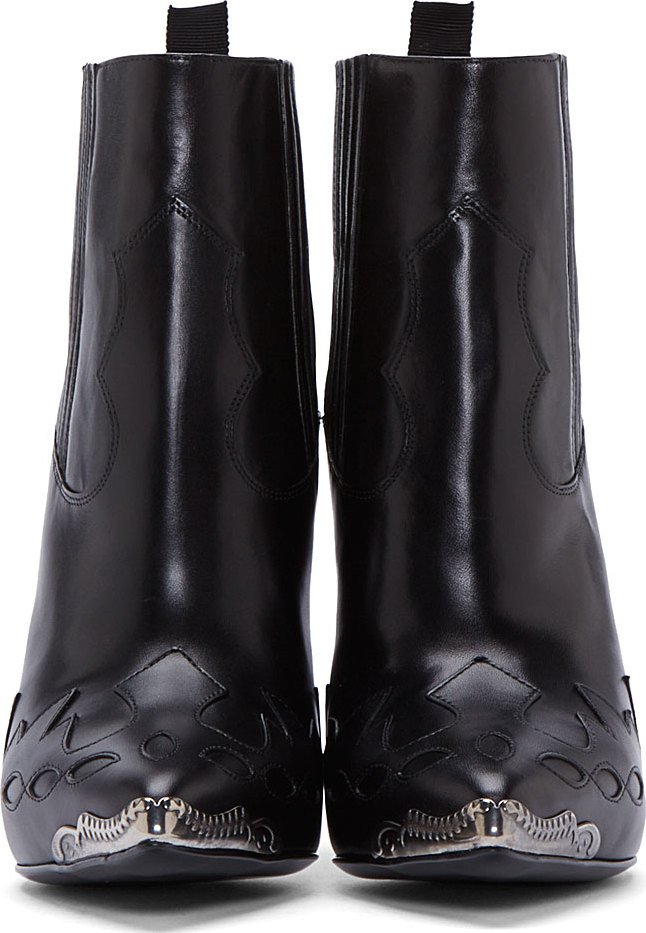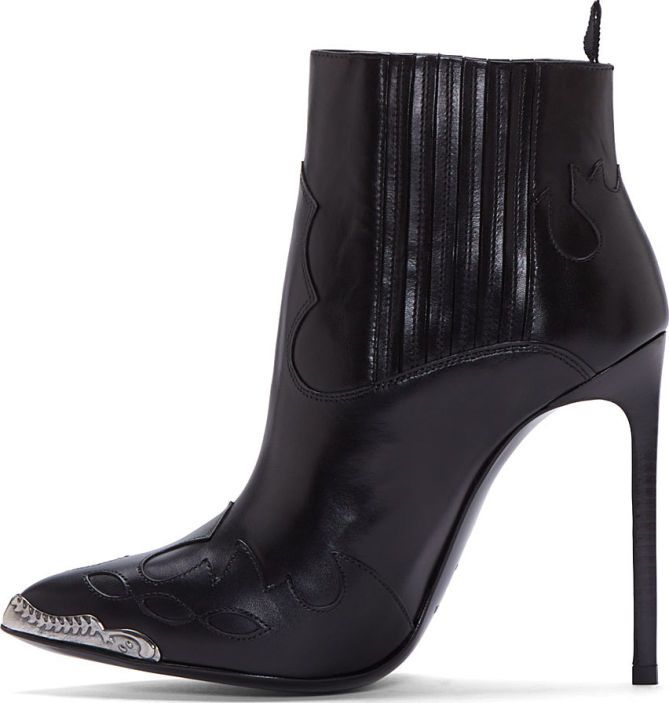 Saint Laurent Western-inspired Paris Boots, $648 (was $1295)
These boots feature carefully engraved metal tips at the toes, Western-inspired panels throughout, and 4.5-inch-tall heels. If you want to get your hands on a pair, it's your lucky day because the boots are on sale, down to $648 from $1295.