Heidi Klum loves to wear sky-high heels on the red carpet. But when it comes to off-duty style, she prefers to keep things casual and practical. It is a good thing, in my opinion, because if you're going to spend time with your kids, run errands, or travel to another destination, you should always feel comfortable.
On Friday, the seasoned model was spotted sporting black suede knee-high boots with her jeans and peasant blouse. The pair was detailed with wedge heels to keep her comfortable as she stepped out to spend some time with her daughter.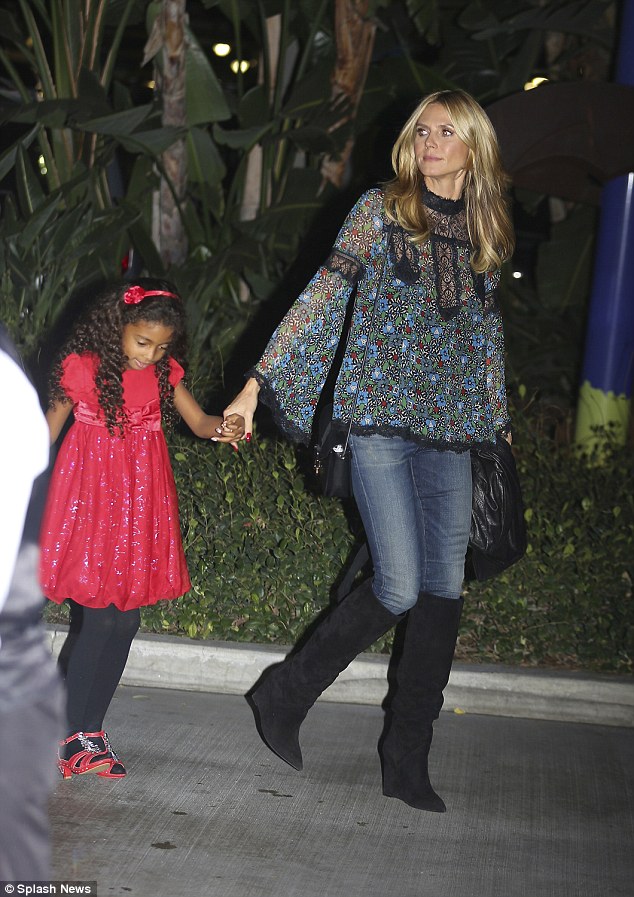 Heidi Klum steps out with her daughter in Los Angeles on December 4, 2015
A week ago, Heidi was seen arriving at LAX in another casual getup. This time, she rocked a really cozy puffer jacket over a cream sweater and some ripped skinny jeans. Capping off the ensemble were chunky lace-up boots that reminded me of Dr. Martens.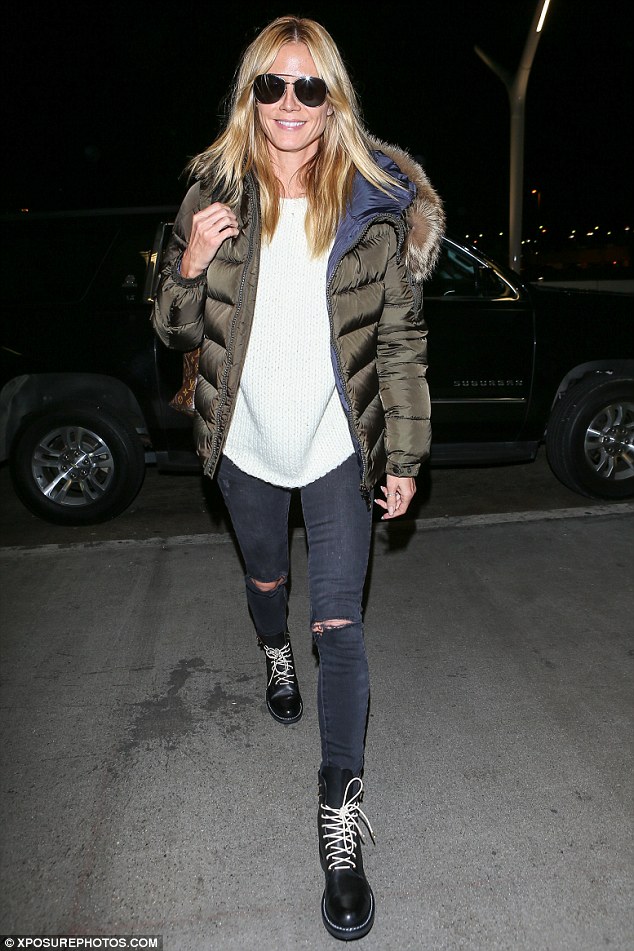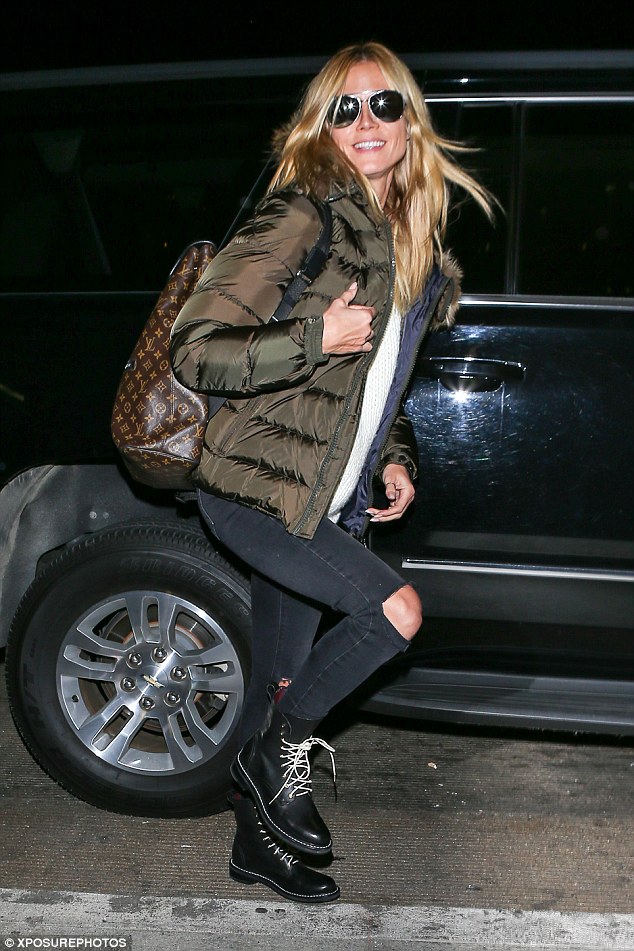 Heidi Klum spotted arriving in LAX on November 27, 2015
There's no doubt about it. When Heidi Klum dresses down, she is practical. And that, ladies, I'm sure we can all relate to.
No details have been released on Heidi's knee-high wedge boots yet, but they look very similar to these boots from Saint Laurent. The pair is on sale right now at Net-A-Porter: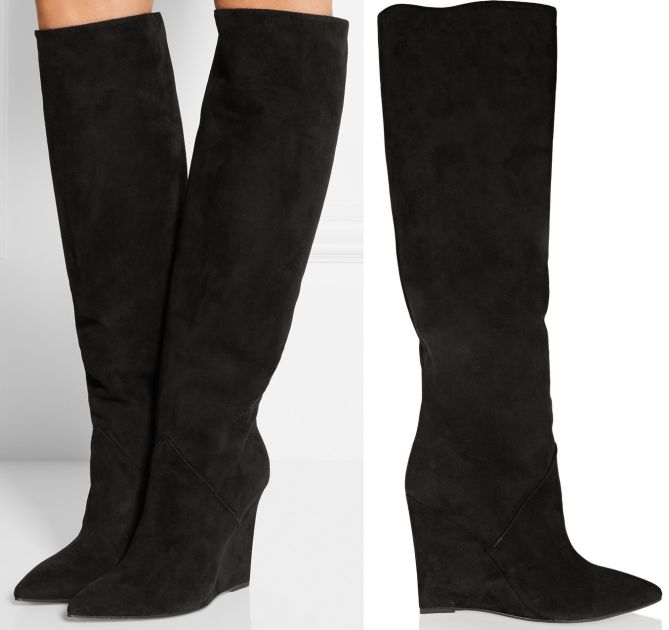 Saint Laurent Suede Wedge Knee Boots, $897 (was $1495)
The boots feature feature 4-inch-tall wedge heels, pointed toes, and a pull-on knee-level design. If you think it's already a steal t $897, then go order away.
Heidi's chunky combat boots from the second outfit are from Rag & Bone. They're the "Emil", a style detailed with nine eyelets on each side, white strings, smooth and sleek leather uppers, rounded toes, stacked heels, and welted leather soles.
In a nutshell, they're a more polished version of those famous Dr. Martens boots. They are also more expensive at $650. But here's a tip, if you purchase them at Nordstrom, you can get them at 33% off right now: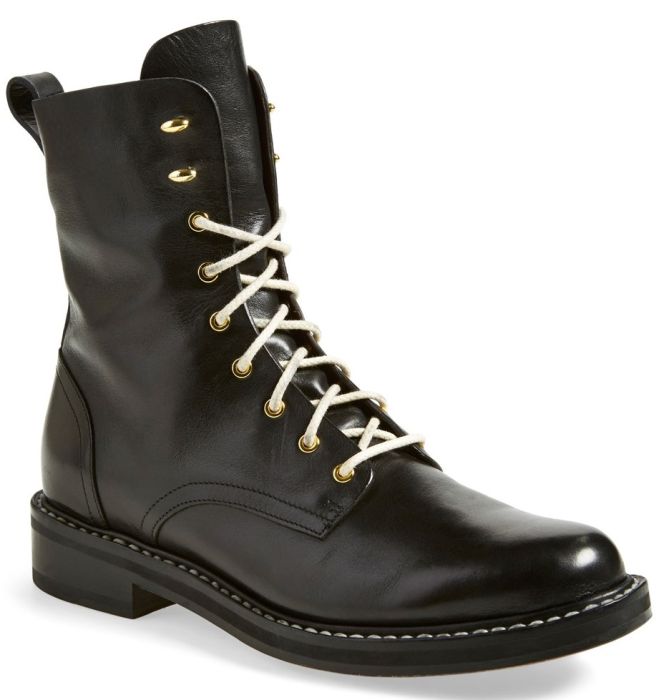 Rag & Bone Emil Lace Up Combat Boots, $435 (was $650)