The supermodel is more comfortable in her own skin than ever. For the first time, she posed nude and is happy enough to share the pictures in her new book "Heidi Klum by Rankin". At the Naomi Campbell's Fashion for Relief gala in Cannes, she said: I figured, "why not?" Some friends of mine have said, "Well, you're turning 44…why now?"
'And I said, "Why not now?" We should be celebrating a woman's body, it doesn't matter what age they are."
And she is right, as women, we should love our body, no matter of age.
For the book signing in London, Heidi looked fabulous in a midi dress and a pair of beautiful shoes from Casadei. Like always, her appearance is on the classy with an edge side.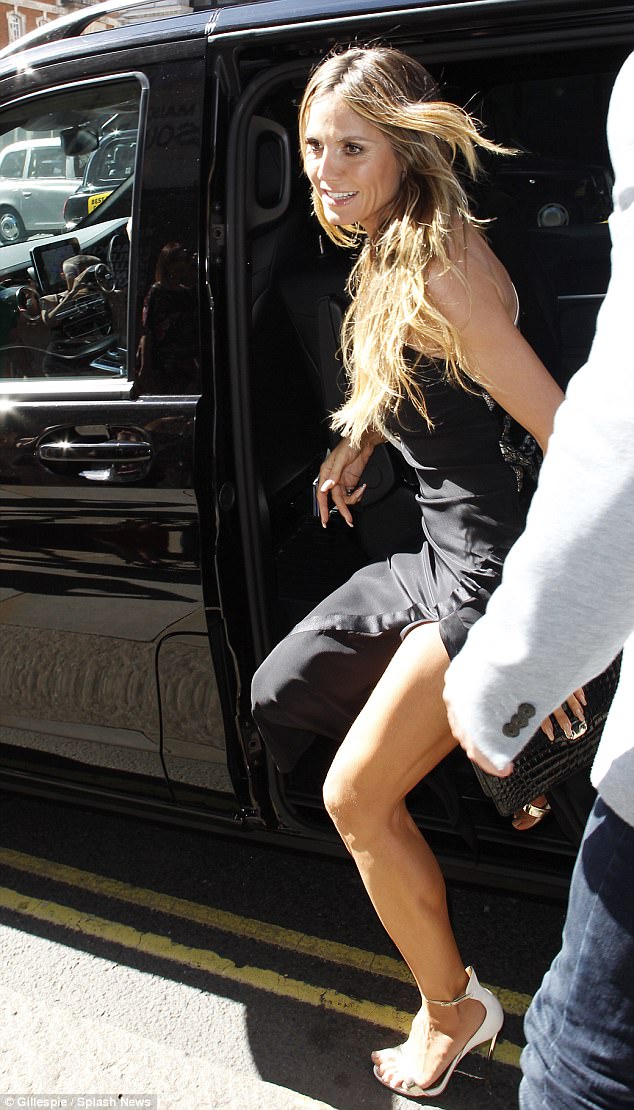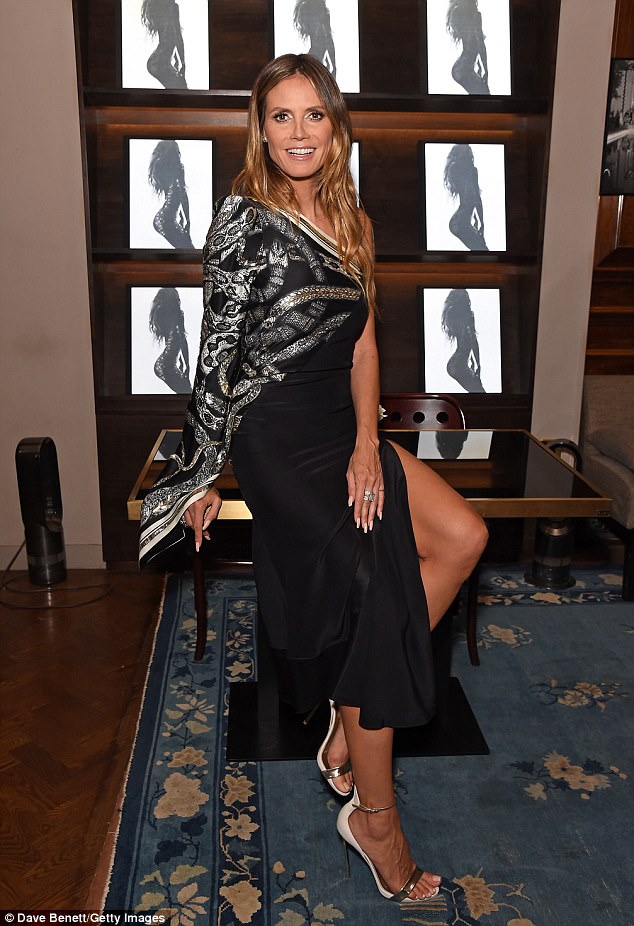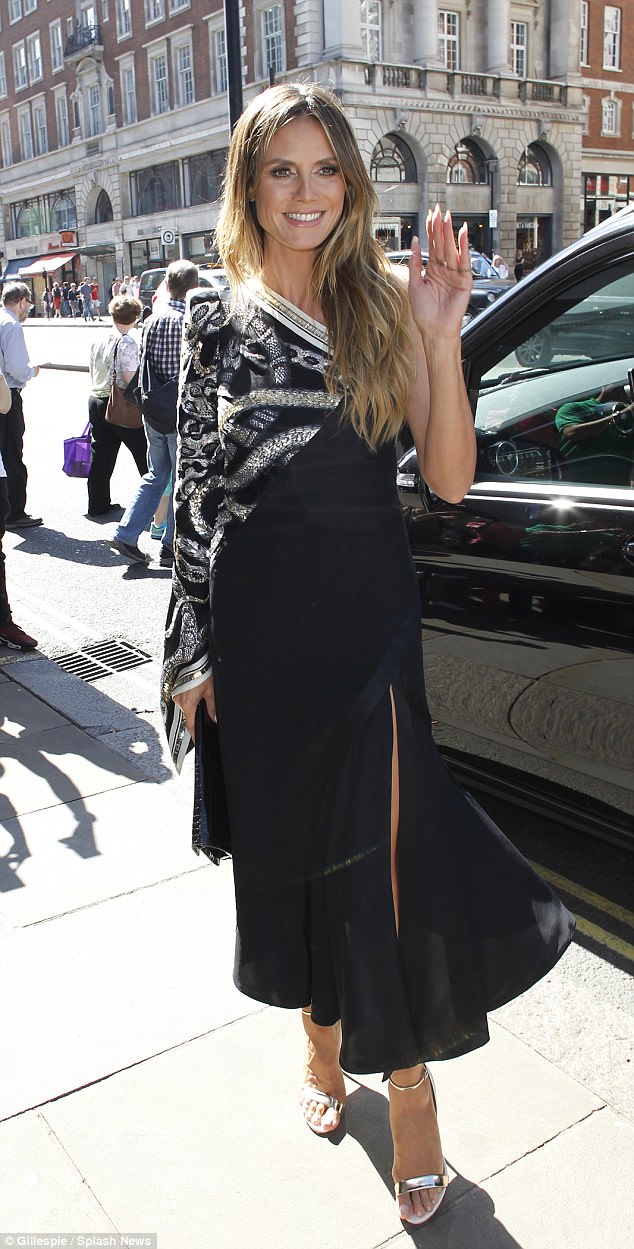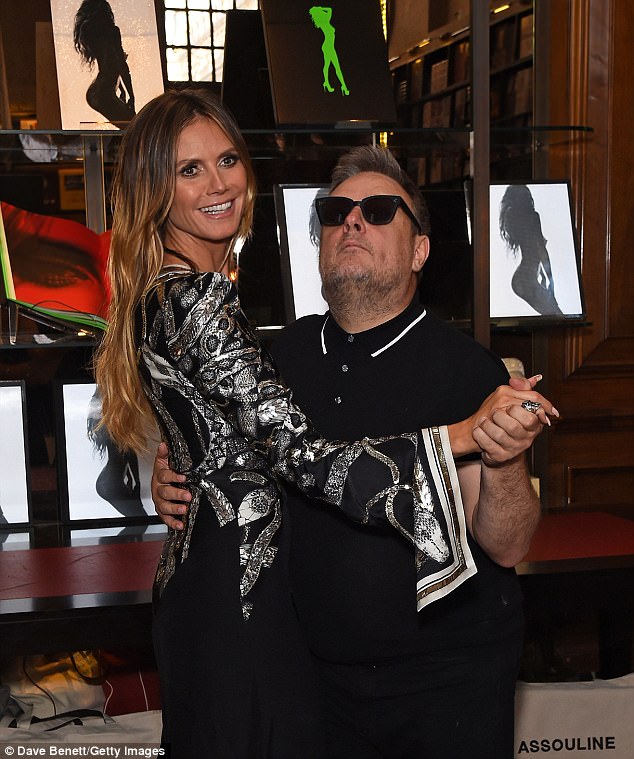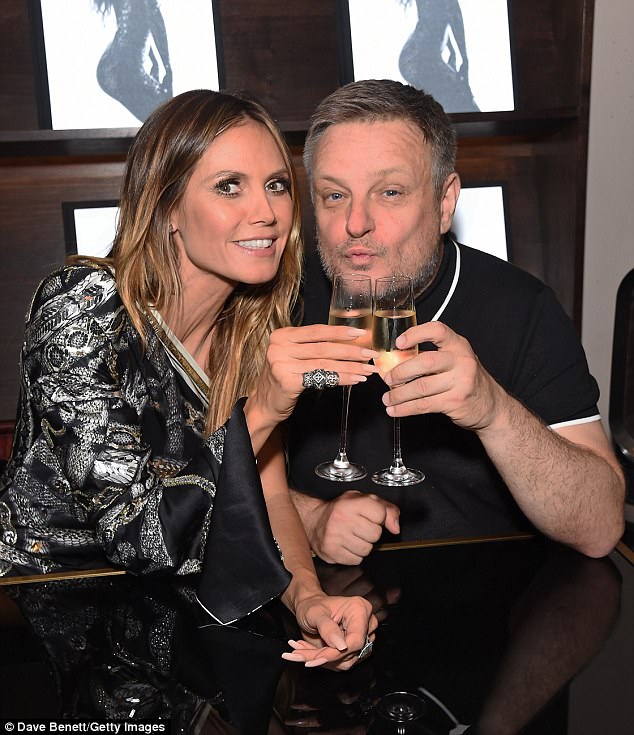 A pair of nude sandals is a must, but how about a pair that has metallic accents? It will add a little bit of edge to your look and it will be more interesting. As you already know, metallic is a huge trend this year.  So, try to add it in the most subtle way and you will be blown away by the results.
You can pair these ones from Casadei with an all white pantsuit and a black crop top. Add a choker and a gold bracelet.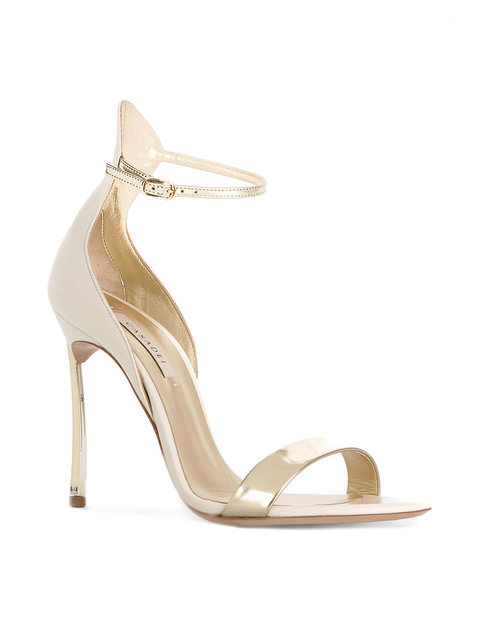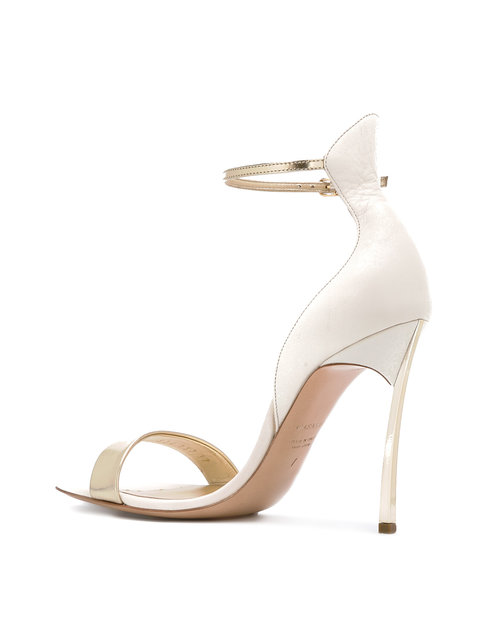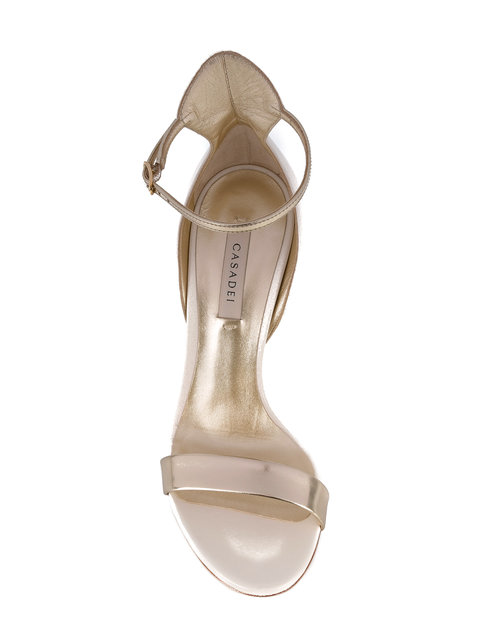 Here is a cheaper option from Public Desire: