Thigh-high boots can be intimidating to wear more because they're statement-making footwear. To be able to get away with a pair, you have to make sure the rest of your outfit isn't as busy.
For Heidi Klum, however, this rule doesn't apply. The supermodel wore not one, but two wow-worthy pieces while filming scenes for her show, Germany's Next Top Model, in Los Angeles on Wednesday. Heidi wore a sequined mini dress detailed with floral patterns and a pair of thigh-high platform boots for the taping.
That probably sounds a little too much, but the combination surprisingly didn't look so bad on her.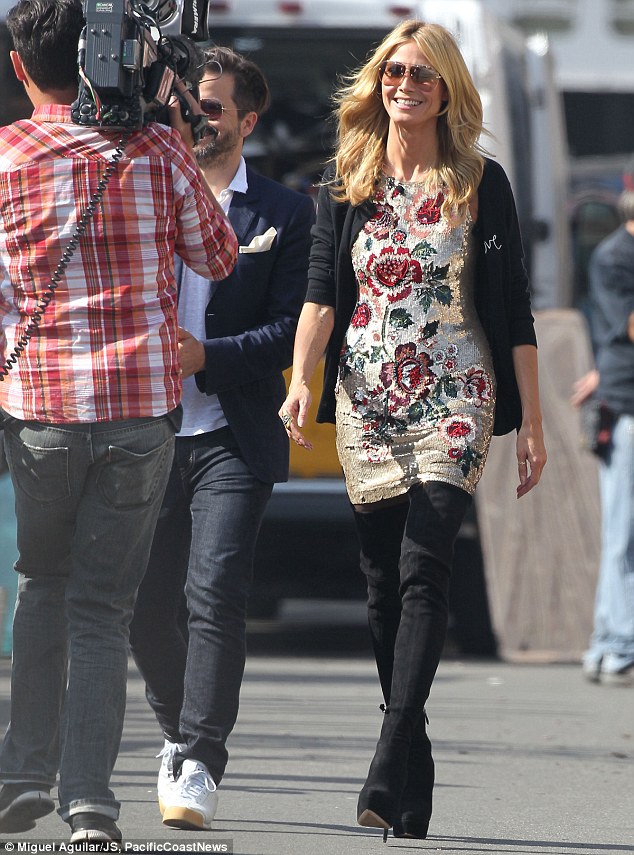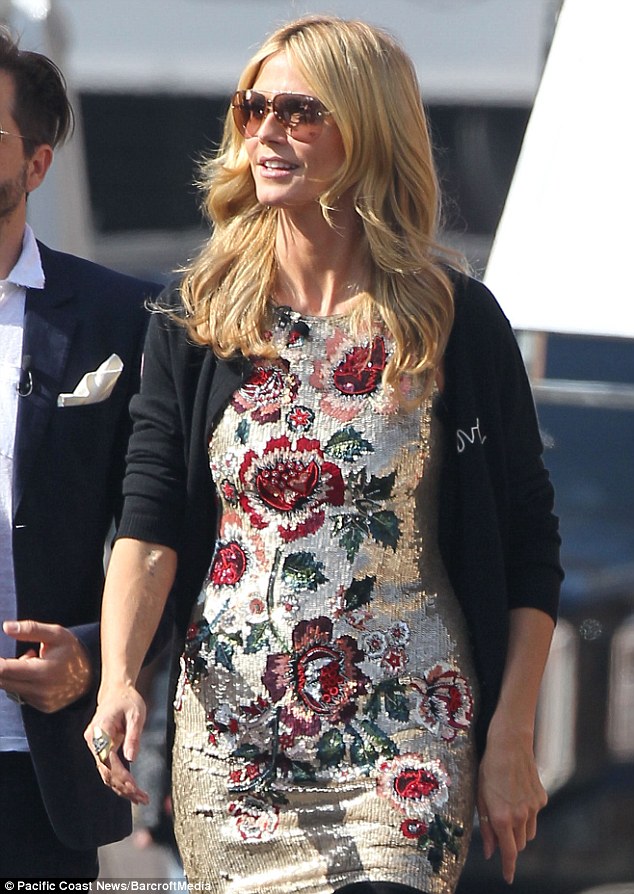 Heidi Klum films scenes for her show, Germany's Next Top Model, in Los Angeles on February 4, 2015
What do you think of the outfit, did she nail it or fail it?
Yeah, she nailed  it. Maybe if the boots were in leather instead of suede, I'd have a different opinion. But matte suede always looks classy and elegant. Plus, it didn't clash with her dress.
No official details on Heidi's outfit have been released at the moment, but my guess is her boots are by Miu Miu. They look very similar to these boots I found at MyTheresa: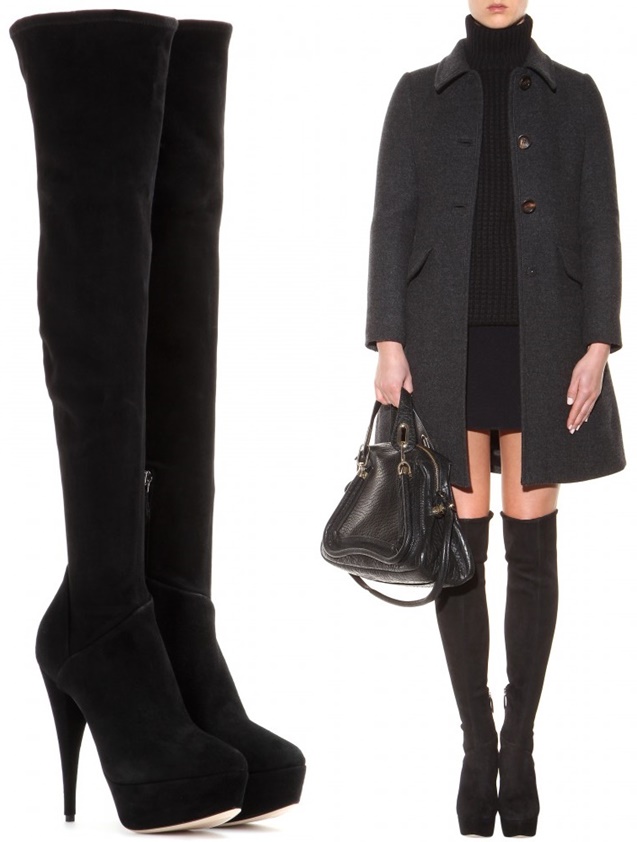 Miu Miu Suede Over The Knee Boots, $1850
What do you think? Is my hunch right on target?
The pair is a dead ringer of what Heidi is wearing in the pictures, from the heels all the way paneling. If you want the boots, feel free to purchase them online. They retail at $1850.