Heidi Klum does it again. Every Halloween, the model-turned-host would come out in something spectacular and dramatic. This year, she transformed herself into Jessica Rabbit — complete with fake boobs, butt, and pouty lips. And like the character, Heidi also wore a sexy strapless red gown, though hers came detailed with a crotch-high slit that almost gave her a wardrobe malfunction.
Altogether, I have to say, no other celebrity takes Halloween seriously like Heidi does. She even shared how she morphed into the iconic cartoon character on Instagram. Check out these photos. I'm quite sure your jaws will drop: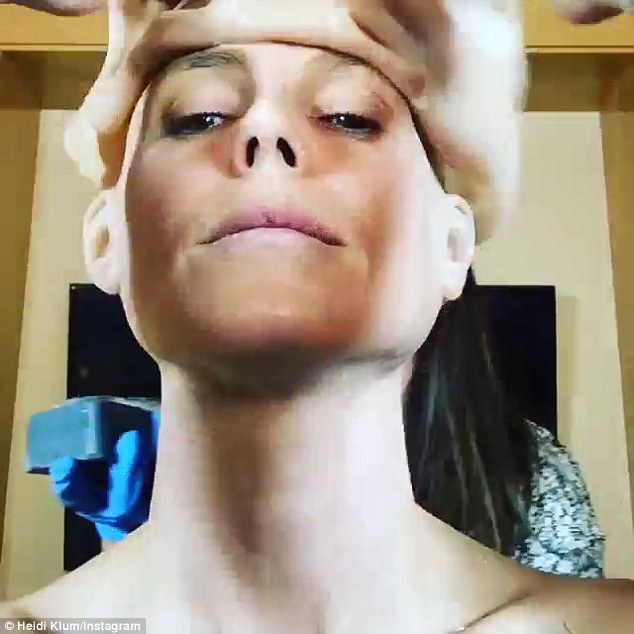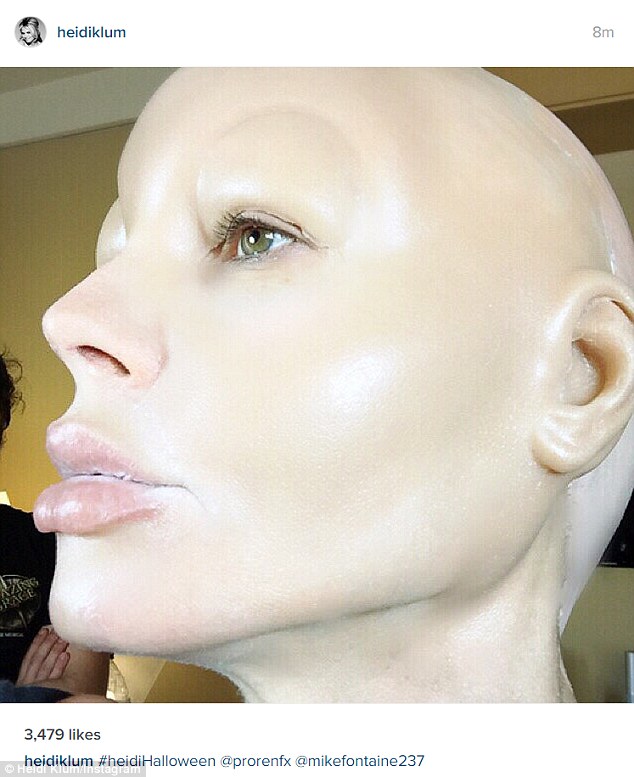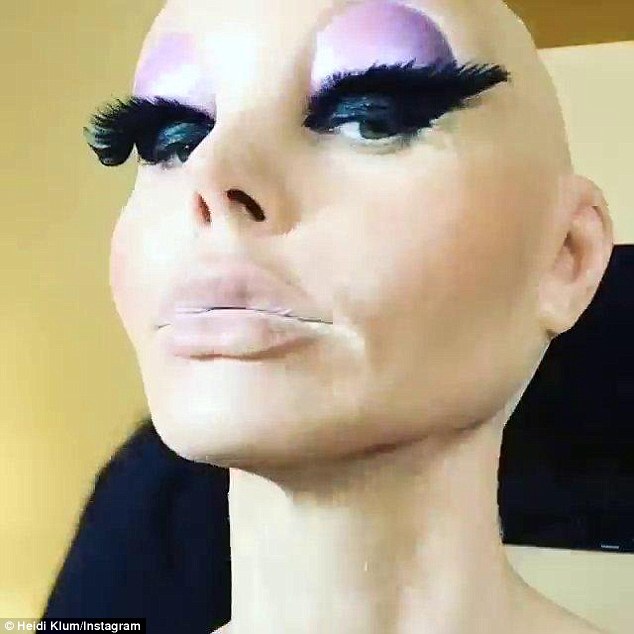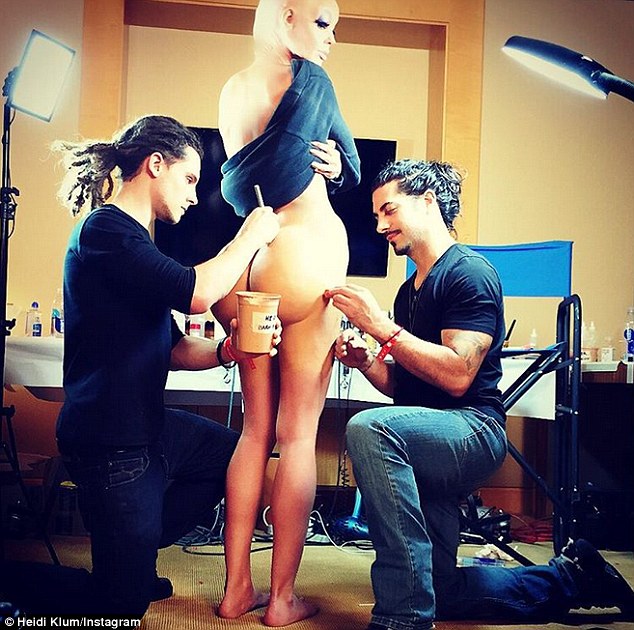 Heidi Klum shares the transformation to her fans on Instagram on October 30, 2015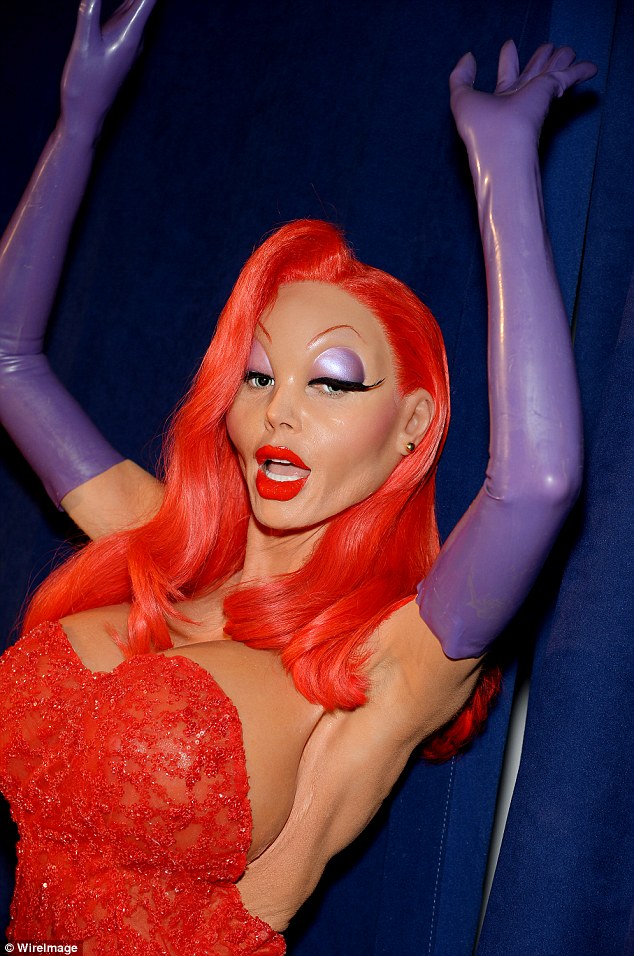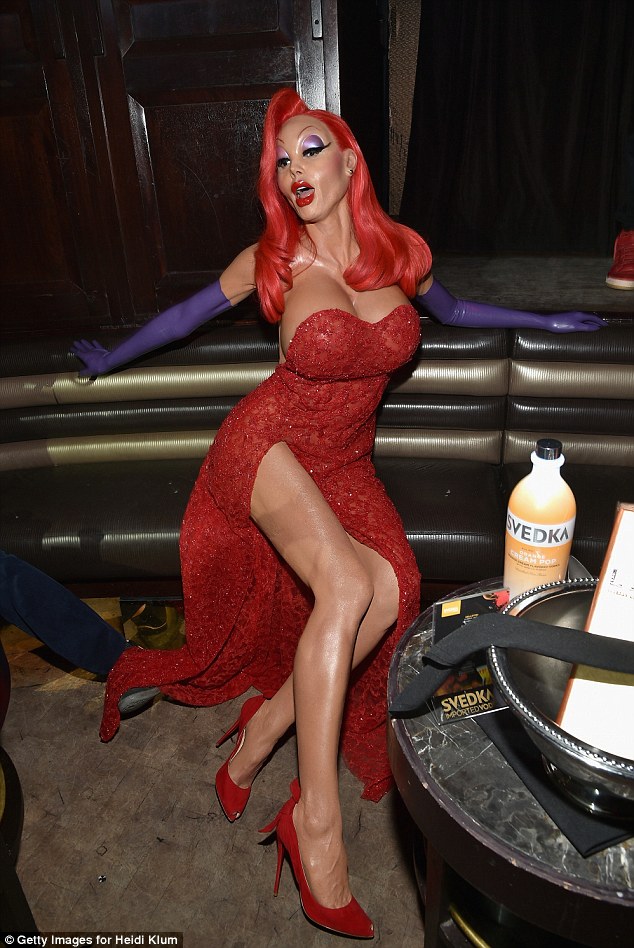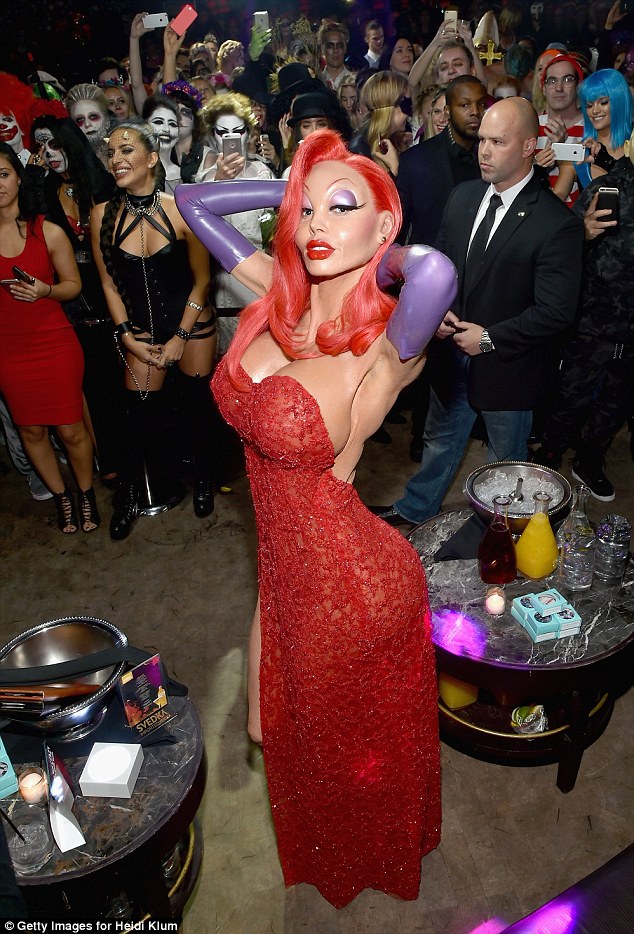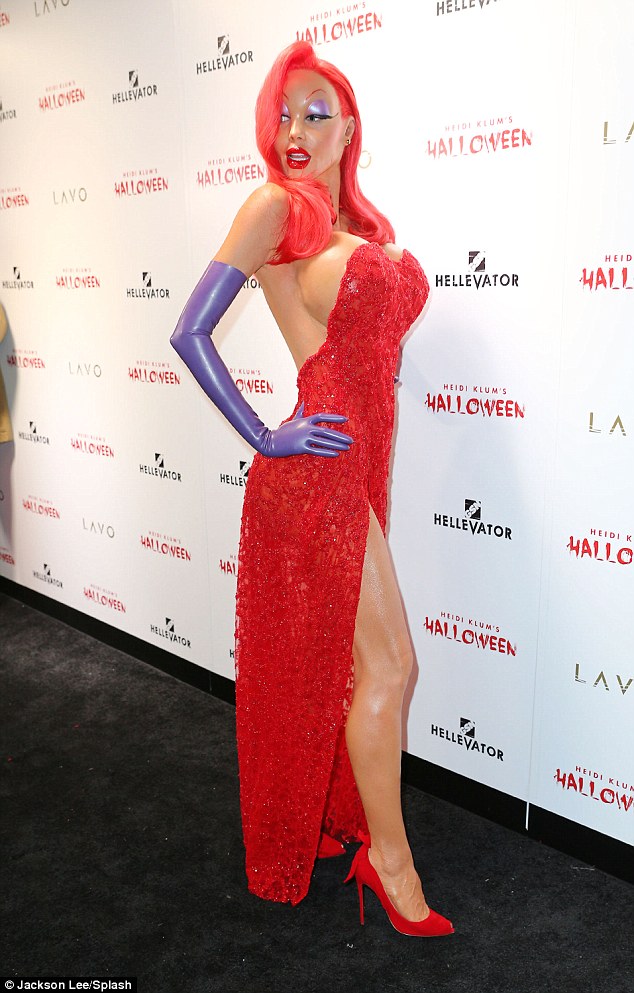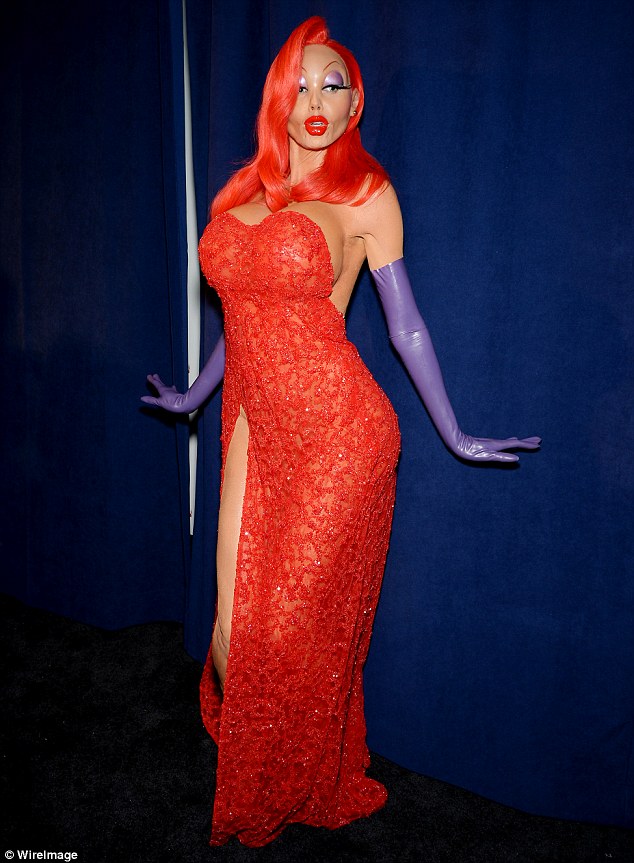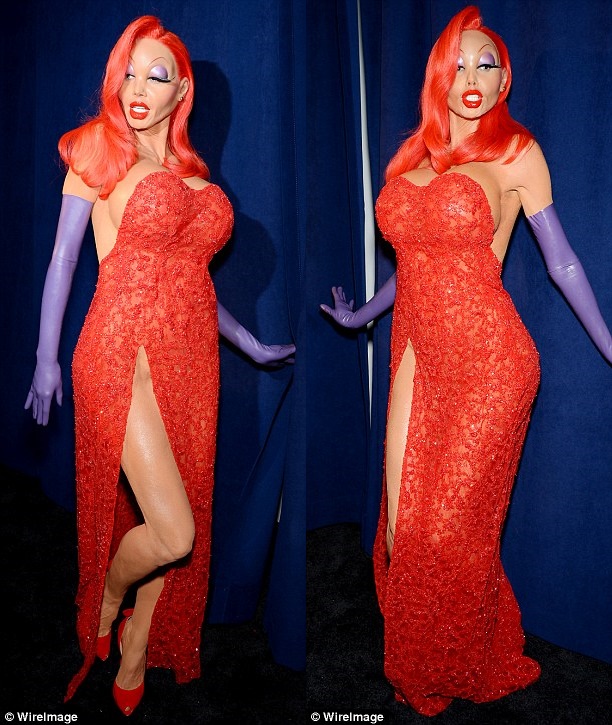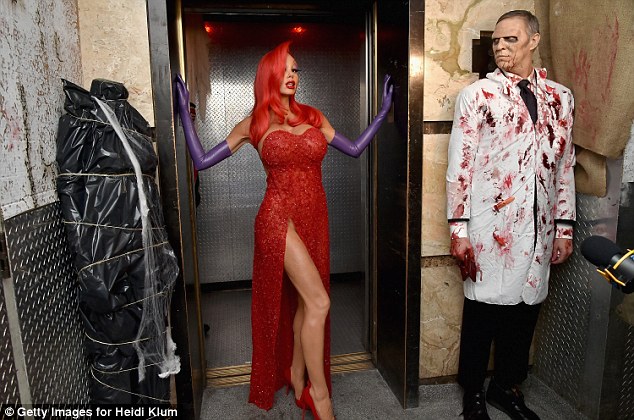 Heidi Klum strikes several poses for the press as she attends a Halloween bash in New York City as Jessica Rabbit, October 30, 2015
WOW. Right?
I mean, can you imagine how long the whole process took? She looks exactly like Jessica Rabbit. Hats off to the makeup crew because they did a really fine job on Heidi. Plus, of course, she looks like a knockout.
If you take out all the extras she used, I'm quite sure Heidi will still look fabulous in the outfit. That lace dress looks hot and sexy. I couldn't find any details on the piece, but what I can tell you is that her shoes are from Christian Louboutin. They're the "Barbara", a style crafted from red suede leather and detailed with bows on the heel counters. The pumps also feature a half d'Orsay peep-toe silhouette that makes the pair look all the more feminine.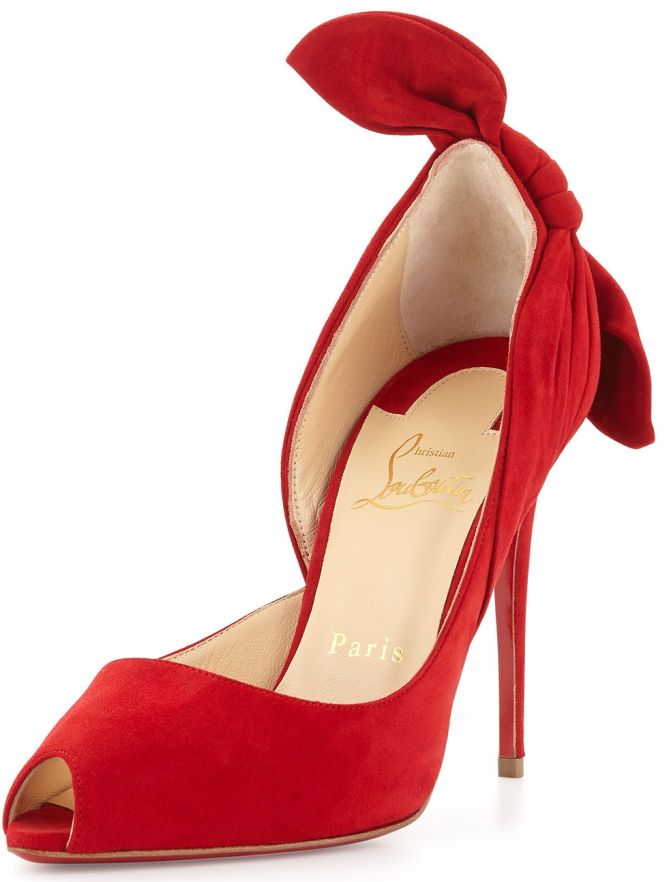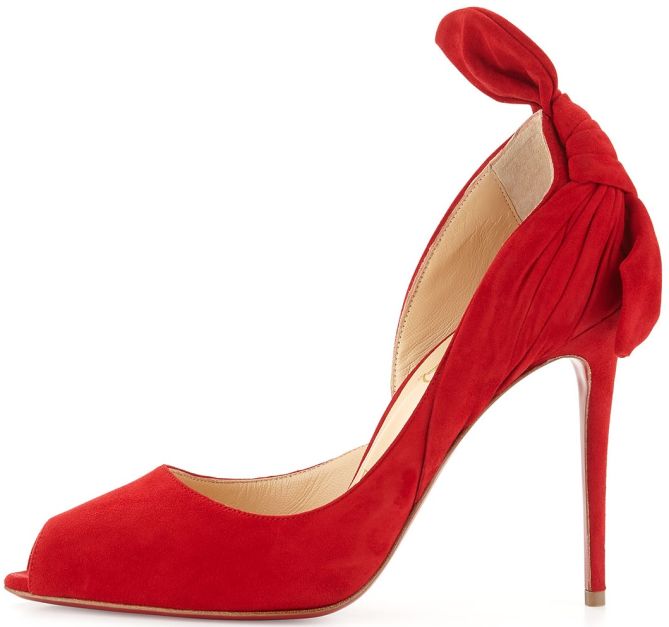 Christian Louboutin Barbara Knot Heel Pumps in Red Suede, $995
Well, all I can say is they were the perfect shoes to go with such a dress. Would you agree?
You can find Heidi's Halloween heels online if you want a pair. The Barbara pumps retail at almost a thousand dollars. They also come in black if you prefer a more classic color.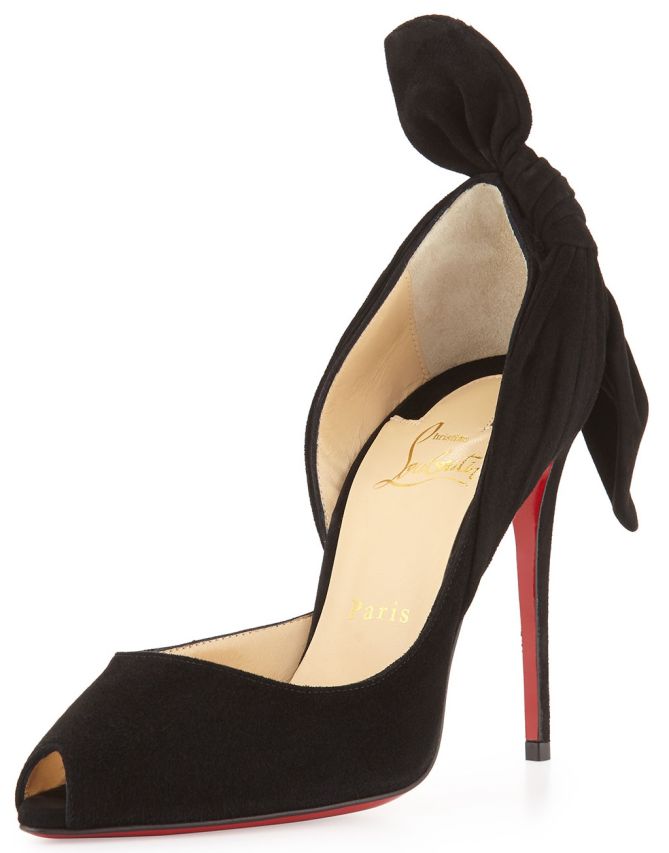 Christian Louboutin Barbara Knot-Heel Pumps in Black Suede, $995