Knee-high strappy gladiator sandals are intimidating to wear. But you don't have to shy away from them just because you don't know how to rock a pair. They're statement footwear, so just keep the rest of your outfit understated and you're good. If you do that, you can be sure you'll breeze through wearing them with style — no hitches guaranteed.
A great look to try would be the ensemble Heidi Klum wore for her appearance on Late Night with Seth Meyers. For the guesting, the  seasoned  model  and  host  decked herself in a classic cream-colored mini dress, then teamed the frock with can't-ignore knee-high strappy heels. She complemented the pairing with blow-dryed tresses, dark eye makup, and nude lip color. She barely wore any jewelry save for a few rings. Altogether, it was a simple but chic and perfectly put-together getup.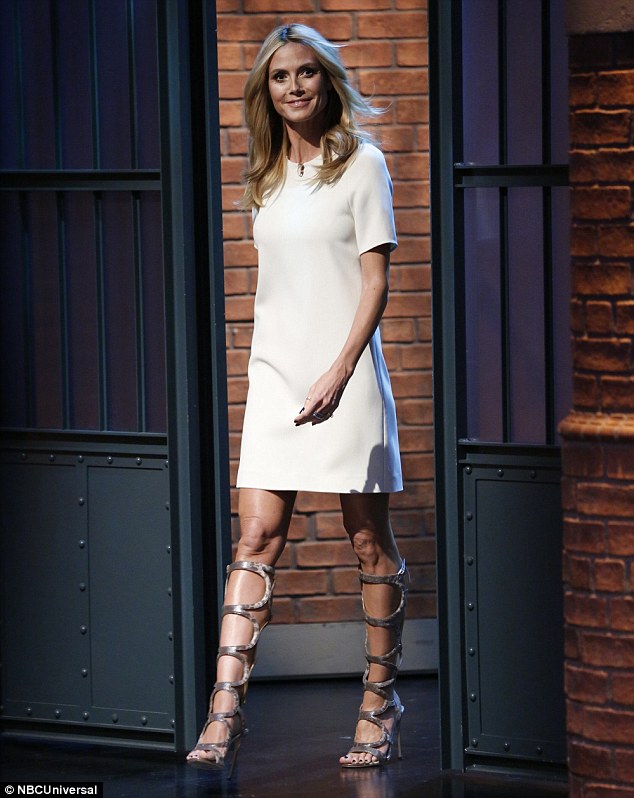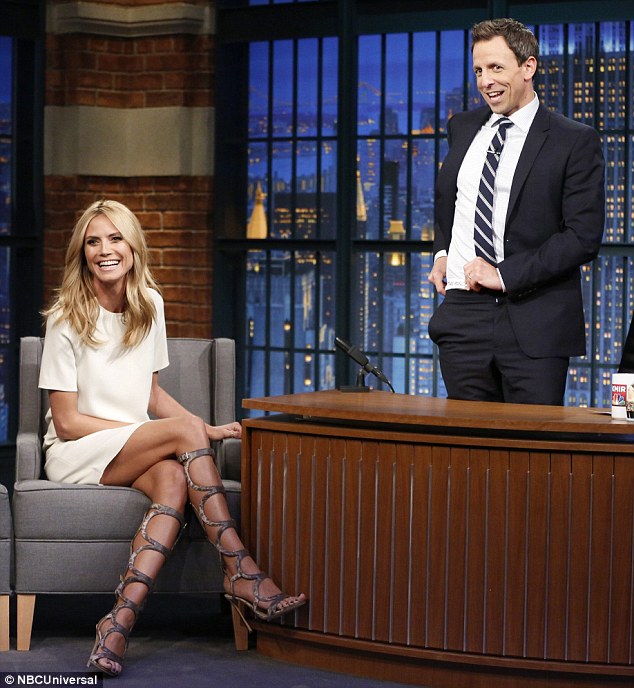 Heidi  Klum wears strappy knee-high gladiator sandals for her appearance on Late Night with Seth Meyers on May 21, 2015
So  now do you get the picture?
As you can see, Heidi wore a dress with a simple silhouette; nothing fancy, frou-frou, or frilly. That's how you should rock those intimidating knee-high gladiator sandals.
Easy, right?
What's even better is that she looks amazing in the whole mix. And so can you, as long as you don't overdo anything.
I don't have the deetz on Heidi's mod mini dress, but I do know that her sandals are the "Arabesque" from Sergio Rossi. They feature circular cutouts all through out, and sexy 4.5-inch-tall heels. Below is a similar style in black and white. Wear with a short black or white dress that comes in a simple silhouette and you're all set!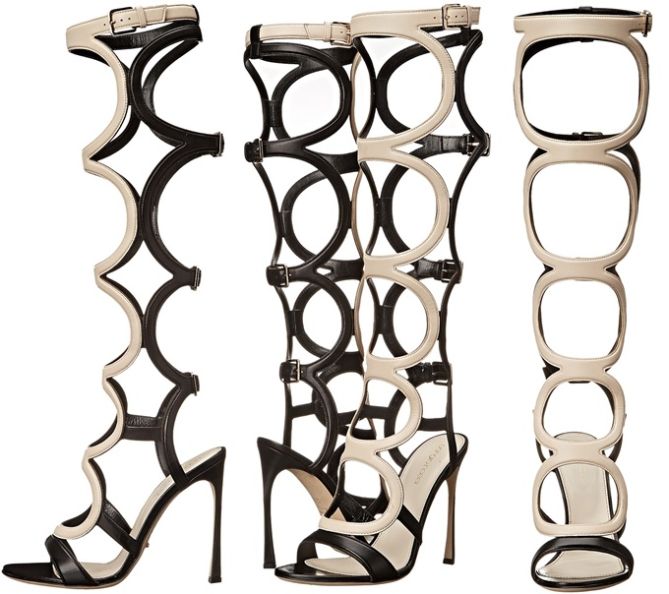 Sergio Rossi Arabesque Sandals, $1695