Donald Trump may have dissed Heidi Klum when he said she's no longer a 10, but the seasoned model is far from affected. In fact, she proved to everyone she's still a perfect 10 when she appeared on Jimmy Fallon in a low-cut little black dress on Wednesday.
For the gig, Heidi showed off major cleavage in an asymmetric LBD that hugged her figure and flaunted her toned legs. She complemented the number with perfectly tousled tresses, defined eyes, and a pair of sexy multi-strap heels. Sure, she had wrinkles around her peepers and her face certainly wasn't as youthful, but for someone who's in her 40's, you could say Heidi still got "it".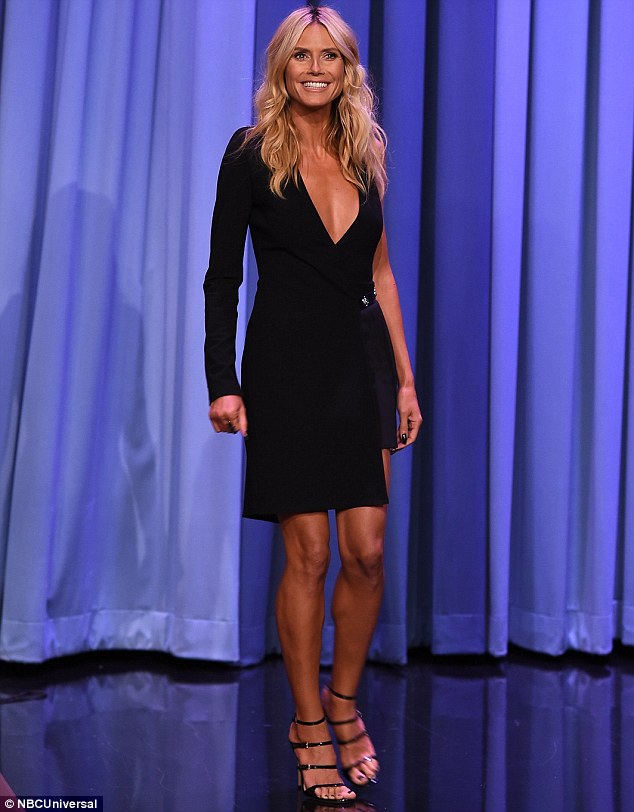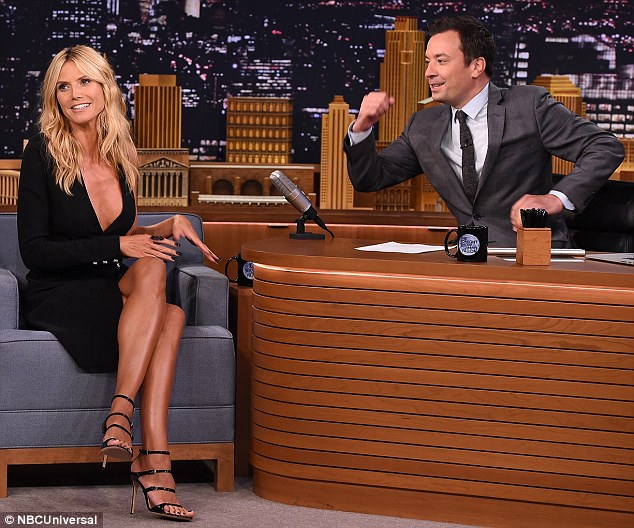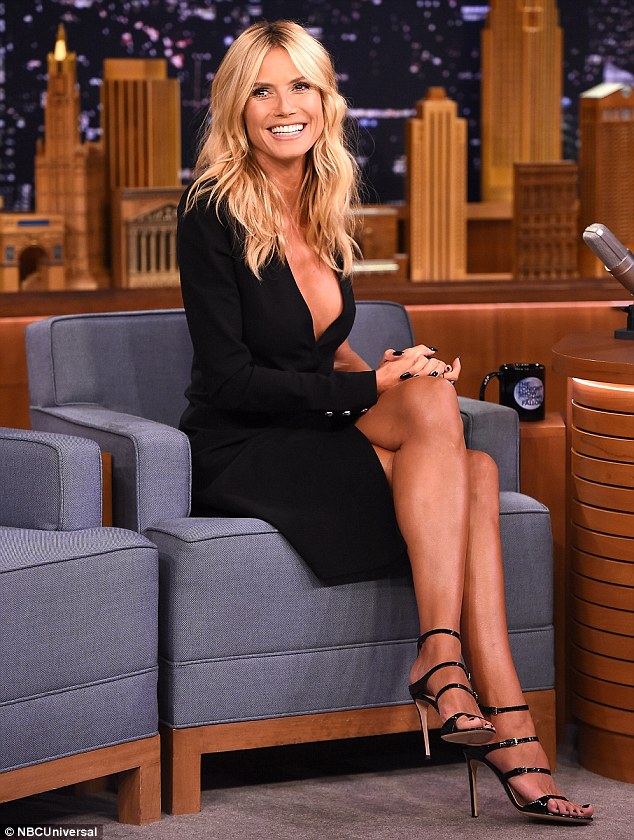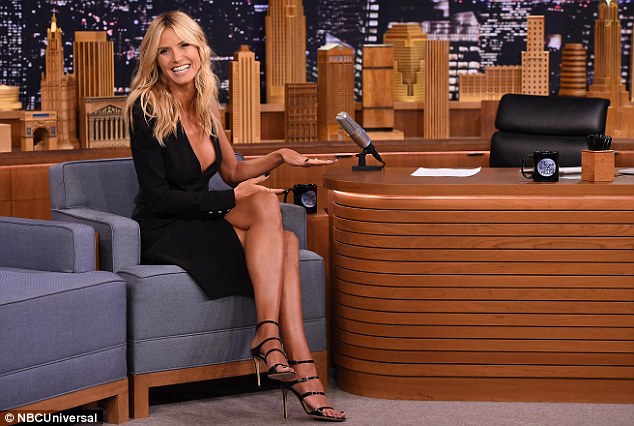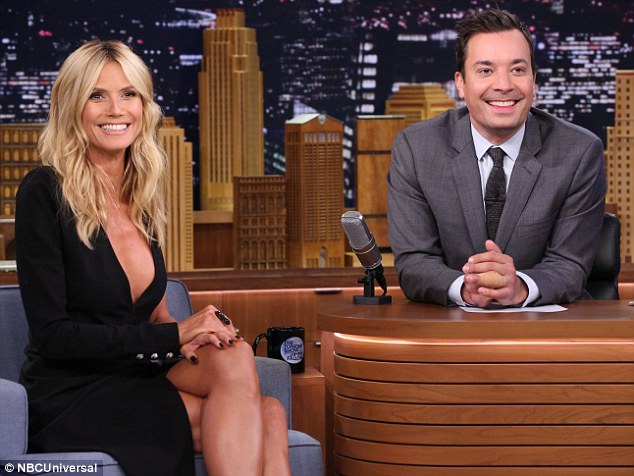 Heidi Klum makes an appearance on The Tonight Show Starring Jimmy Fallon on August 19, 2015
Let's not deny it. She still looks better than a large chunk of the female population; young ones included. Yes, I agree. She does seem like she tries a little too hard to show the world she can still turn heads, but that's her prerogative. I'm no Heidi Klum fan, but I can appreciate a perfect 10 when I see one.
I couldn't find any details on Heid's one-sleeve black dress, but I do know that her fancy strappy heels are from Gianvito Rossi. Below is a closer look at the pair. They feature four slim straps that wrap around the feet and thin0 4.3-inch-tall heels: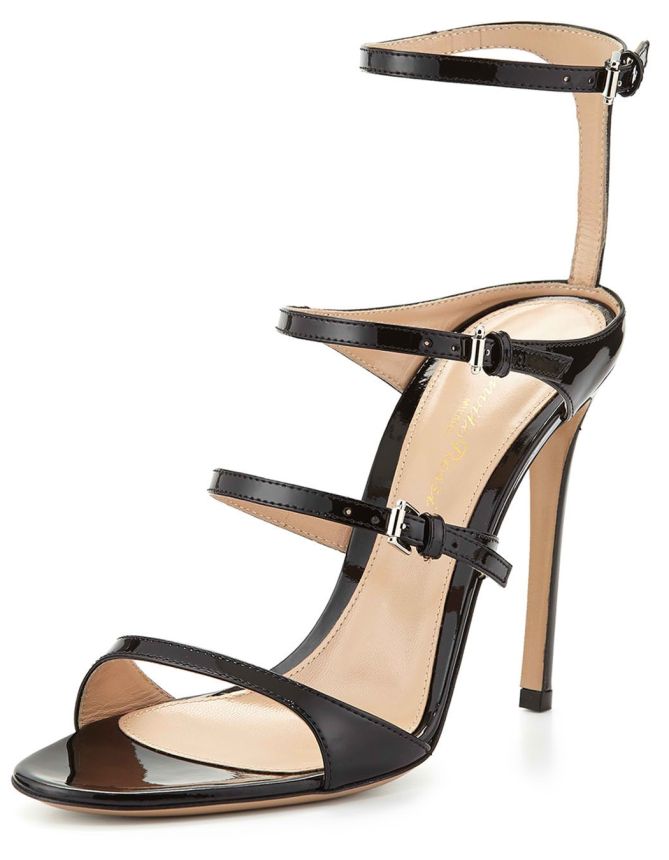 Gianvito Rossi Four Strap Sandals, $995
The sandals are sexy and classy rolled into one. If you want a pair, you can score the shoes online. They retail at $995. Wear with a figure-hugging black dress to steal Heidi's style.