Floral and leather is an unusual combination, but that's exactly what Heidi Klum slipped into for a day of strolling and shopping with friends while in Sydney this week.
On Monday, the seasoned model, who made a cameo appearance on Zoolander in 2001, stepped out in a short floral frock teamed with fishnet stockings and a black leather jacket. She then punctuated the combo with dark sunnies, a roomy satchel, and a pair of suede ankle boots detailed with multiple straps. It wasn't her usual kind of attire, but Heidi pulled it off anyway.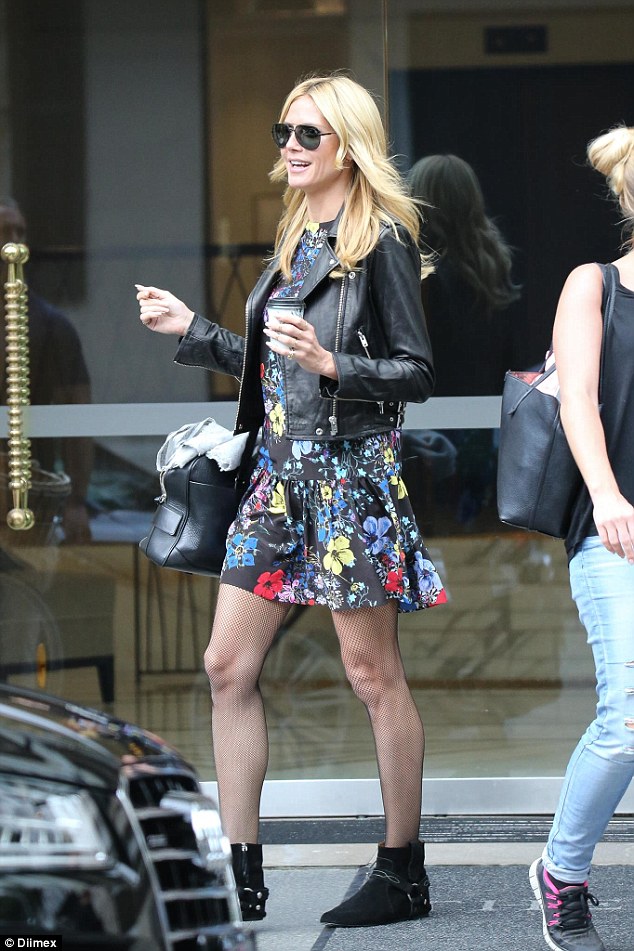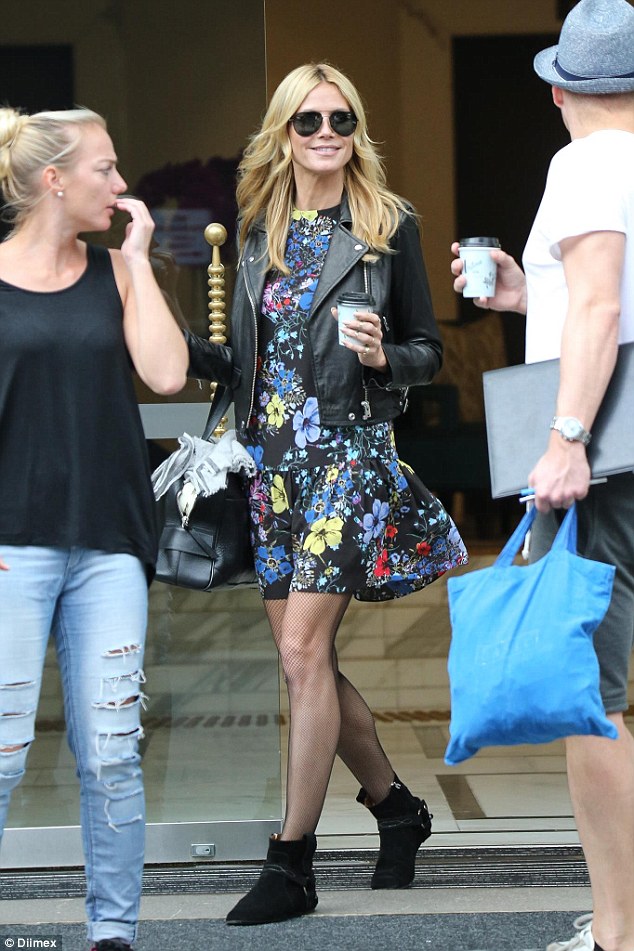 Heidi Klum takes a stroll with friends while in Sydney, Australia, on January 25, 2016
I love the mix she put together. Don't you?
In case you're wondering how to rock floral this season, this outfit from Heidi is a great option to consider. It's cold-weather appropriate and chic. You'll need some fishnet stockings, a leather jacket, and a dark floral dress in order to grab the look.
Heidi's black floral dress is from Erdem. You can find it over at Barneys. The piece retails at a pricey $930. It features a drop-waist silhouette and a shirred skirt.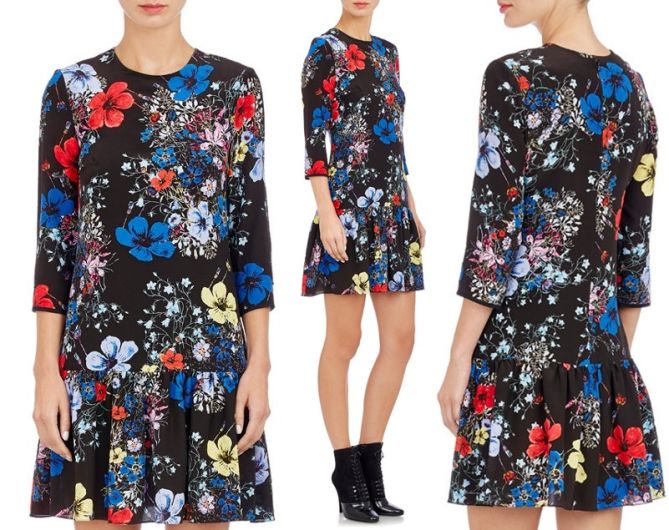 Erdem Emmie Dress, $930
I couldn't find any details on the leather jacket, but Heidi's boots are from Isabel Marant. They're the "Raelyn", a style detailed with embroidery on the harness straps.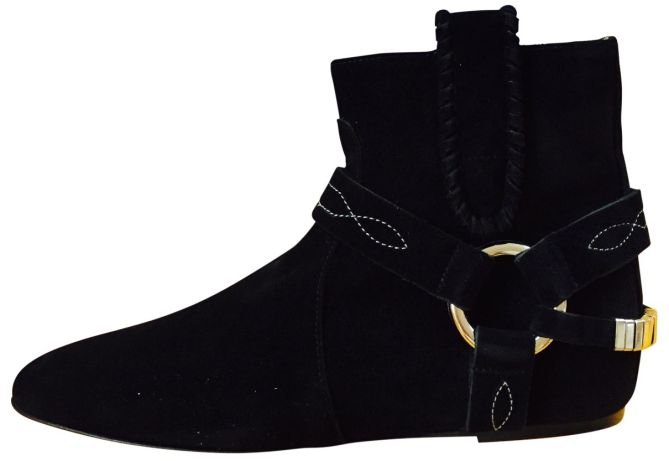 Isabel Marant Raelyn Boots, sold out
The Raelyn boots are sold out, so good luck getting your hands on a pair. If you don't mind getting them pre-owned, you can check out consignment sites that sell authentic designer goods. Otherwise, I strongly suggest you forget about them and go with boots from Marant's current offering instead, such as the Largo and the Brooks below: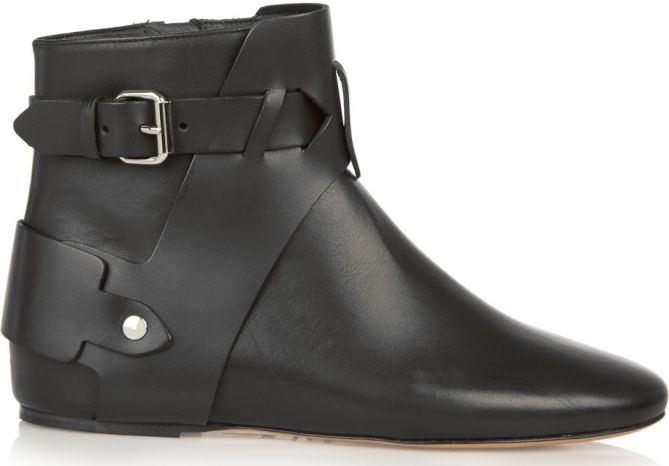 Isabel Marant Brooks Boots, $658 (was $940)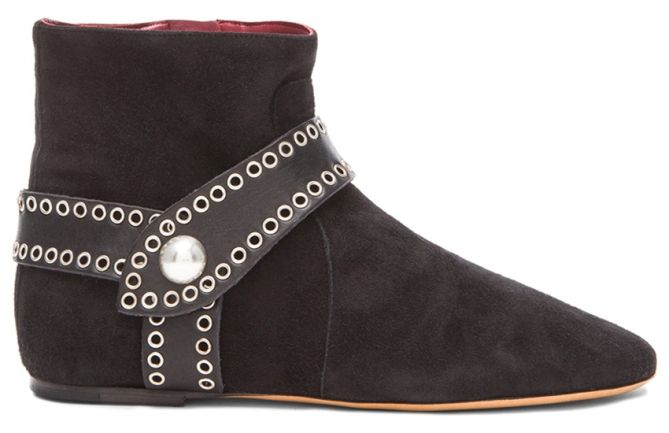 Isabel Marant Largo Suede Boots, $253 (was $665)