Kim Kardashian always keeps her connection with her Armenian heritage. She enjoyed dinner at Carousel, an Armenian restaurant in L.A, known to be the favorite restaurant of her late father Robert Kardashian.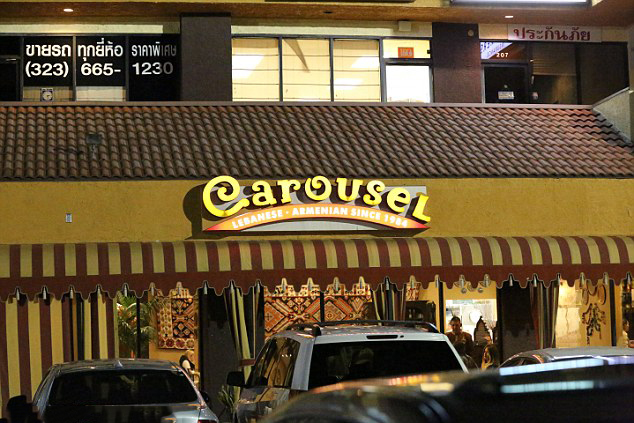 The 35 year-old pregnant reality TV star showed off her growing baby bump as she stepped out in her favorite black stretch tube dress, and then covered her shoulders with a draped coat. Despite the extra-added weight she's having with her second baby, Kim Kardashian is clearly not ready to give up her high-heels just quite yet. She donned a strappy black heeled sandals while her bosom was on display. She also wore her glossy brunette locks loose in a center parting when she arrived.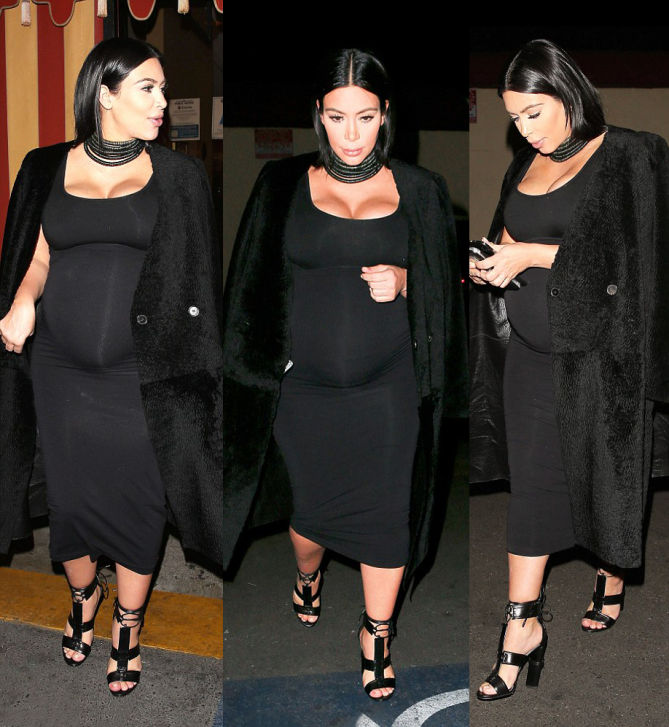 The reality TV starlet has indeed nailed dressing for pregnancy at this time by sticking to a uniform of bodycon dress, heels as well as a long coat. She's definitely not allowing that glam slip ladies. We definitely just have to give her credit for that.
This certain look is simply all about the shoes. They are just becoming a bit of an addictive item. We have even spotted Khloe Kardashian and Kendall Jenner in the same pair of Tom Ford t-bar ankle boots as well. Thanks to them! It is obviously a family thing.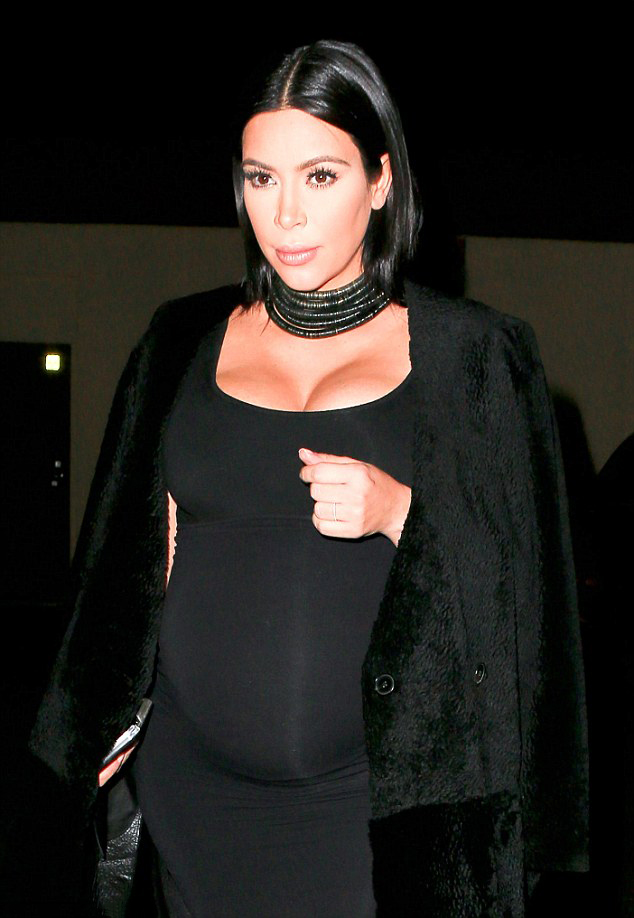 These are still available. If you want to get that look or recreate something in your wardrobe, you can also get it yourself! Give your footwear collection a luxe makeover with the Harriet ankle boots from luxury designer Tom Ford. In a t-bar style with panels of velvet and satin, this statement pair will elongate your legs and elevate your style.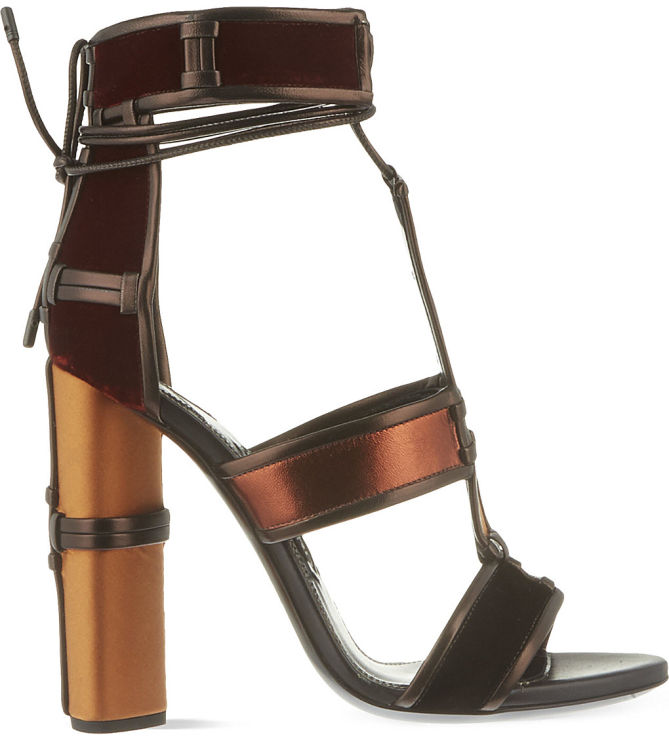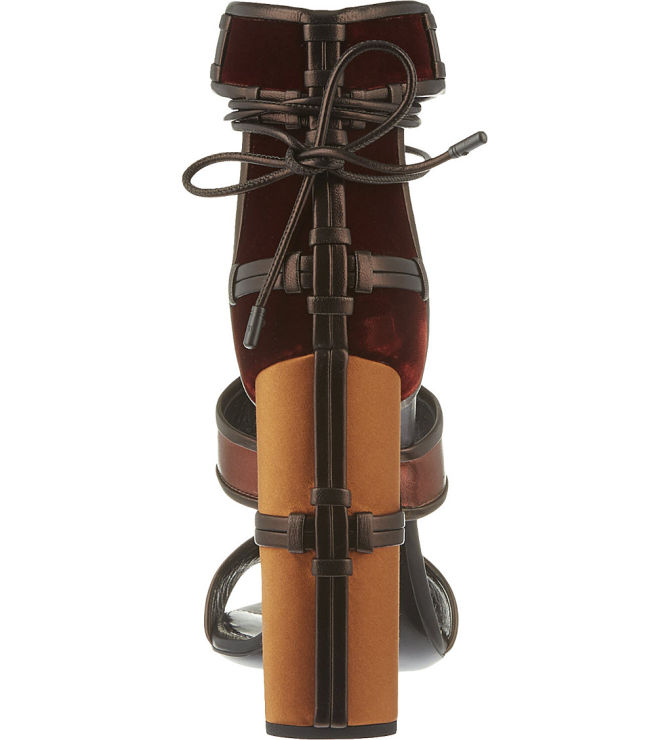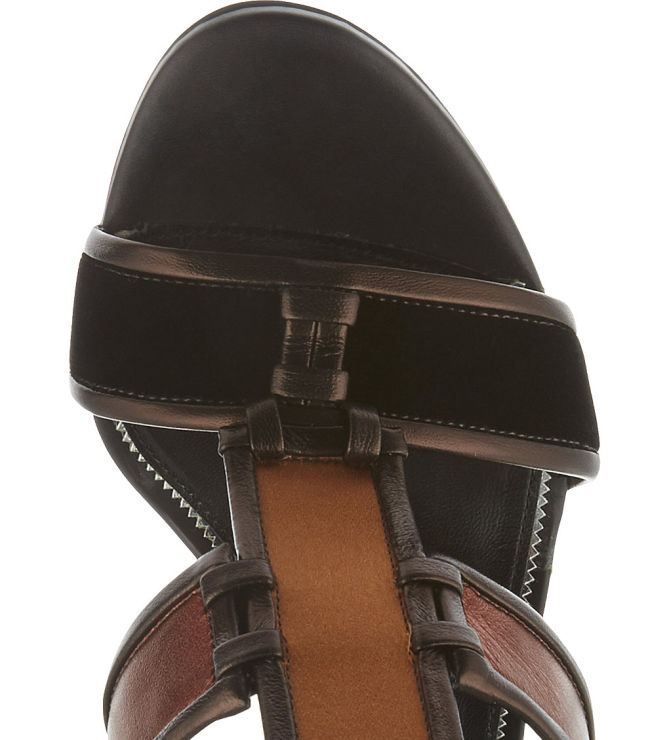 TOM FORD Harriet t-bar ankle boots