Heather Graham is 45, but with her baby doll eyes and pretty smile, she can fool anyone into thinking she's 10, maybe 20 years younger. Sure, the wrinkles are there, but compared to her peers, she looks younger. Any clueless person will probably think she's in her twenties, most especially since Heather also a tendency to dress in a more youthful way.
Over the weekend, the actress was spotted arriving at LAX in a Taylor Swift inspired getup of black patterned stockings teamed with a black crop sweater and black high waist shorts. She teamed the mix with black sunnies, a black handbag, a black backpack, and black ankle booties. From afar, she literally looked like a school girl; a leggy and well-dressed one at that.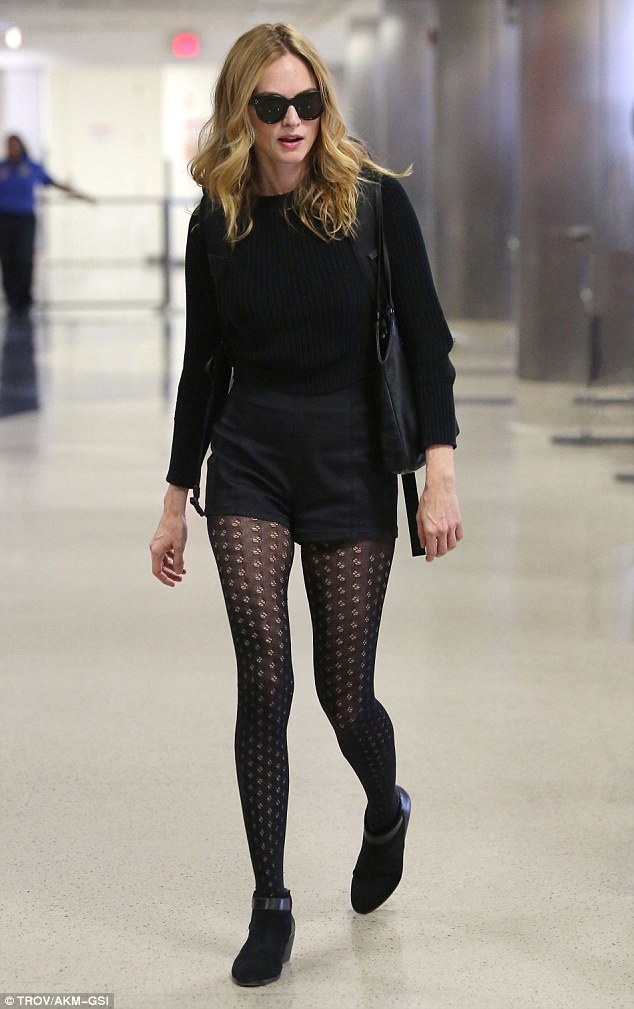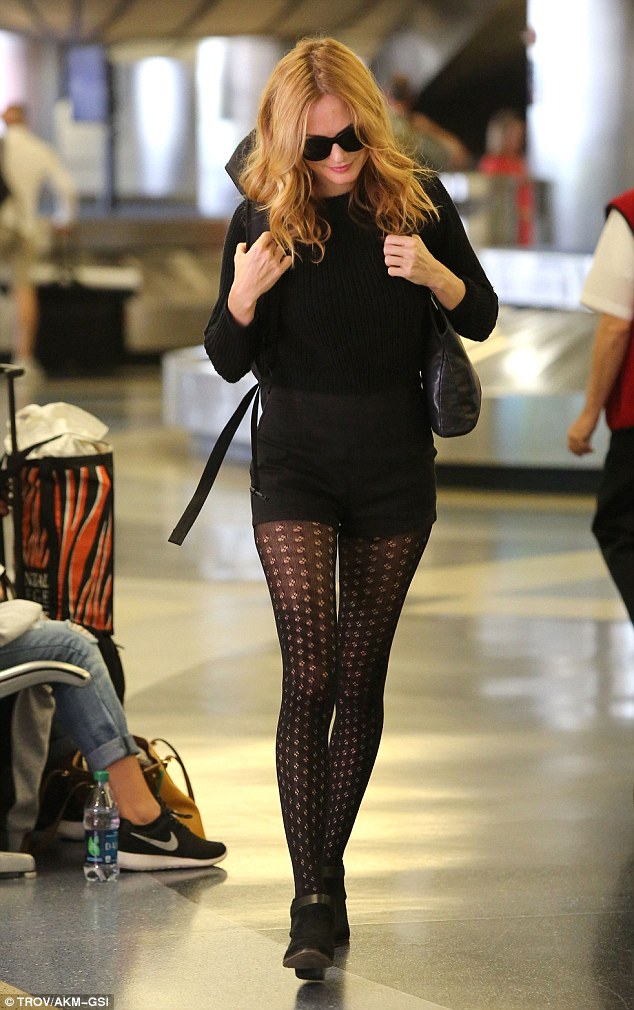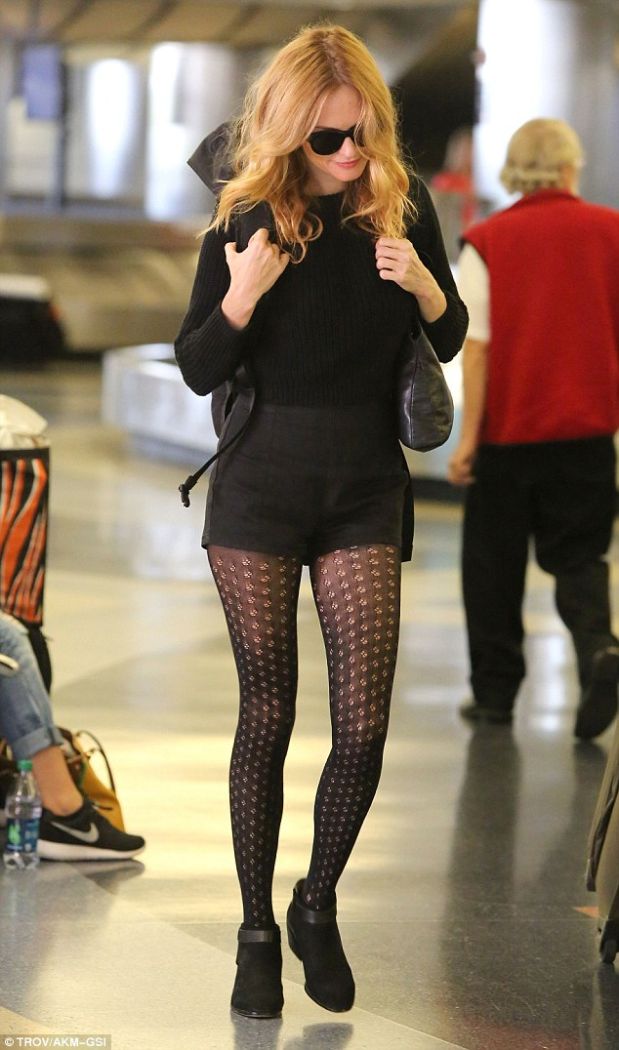 Heather Graham looks chic in all-black as she arrives at LAX on Sunday, September 6, 2015
Doesn't she look cute?! I love the outfit. It's something I wouldn't mind wearing. What about you? Do you like her getup or is it too "fresh" for your taste? Will you wear it?
I say why not give it a try?!
Black is an elegant and timeless color. Anyone can pull it off. If the patterned stockings are too much for you, then simply replace them with plain black tights. Grab a fitted black sweater and a pair of black shorts from your closet, then finish with black ankle boots. Voila! You're done! If you need suggestions, try these pieces: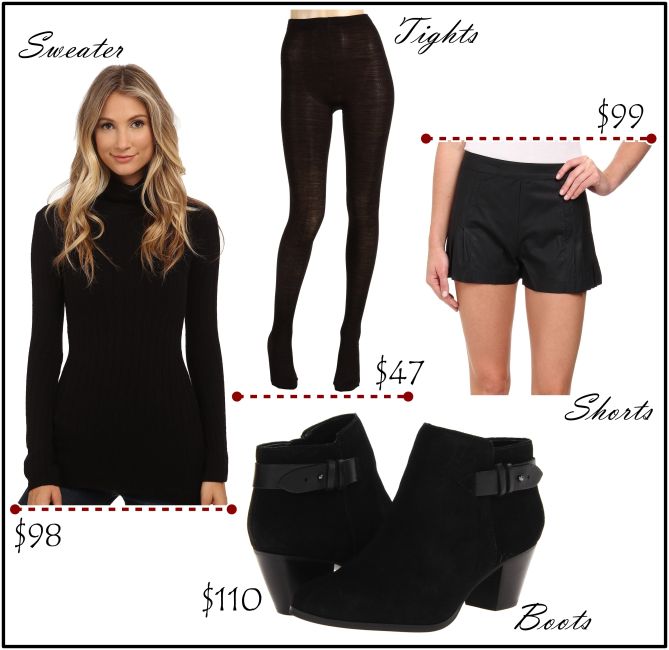 Free People Sweater / SmartWool Tights /  GUESS Boots / Sam Edelman Shorts
Here's a closer look at those GUESS Boots. Much like Heather's pair, they also feature straps at the shafts. However, the "Veora" are taller with their 2.25-inch-tall tapered heels.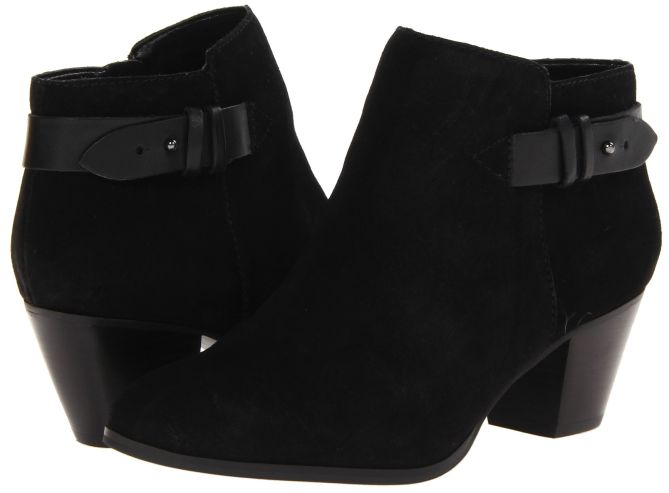 GUESS Veora Boots, $110
If you don't like the Veora, you may also try the Franco Sarto Lucita. They're also crafted from suede and feature straps around the shafts, but they come with wedge heels instead.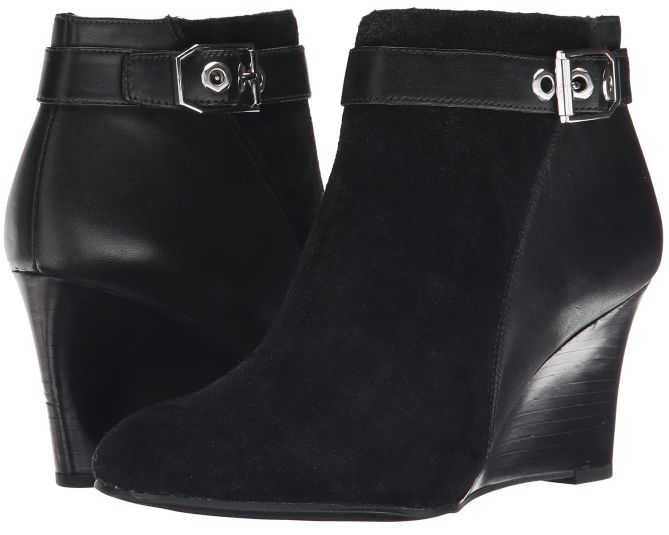 Franco Sarto Lucita Boots, $149