Chantelle Connely one of the stars of Geordie Shore and Love Island was in Ibiza last Monday, dancing in a swanky Ibiza villa with Katie Salmon that also was part of the reality Love Island.

The look of Chantelle was really particular and glam. The eyes of everyone was on her. For this occasion she decided to wear a swimwear ensemble.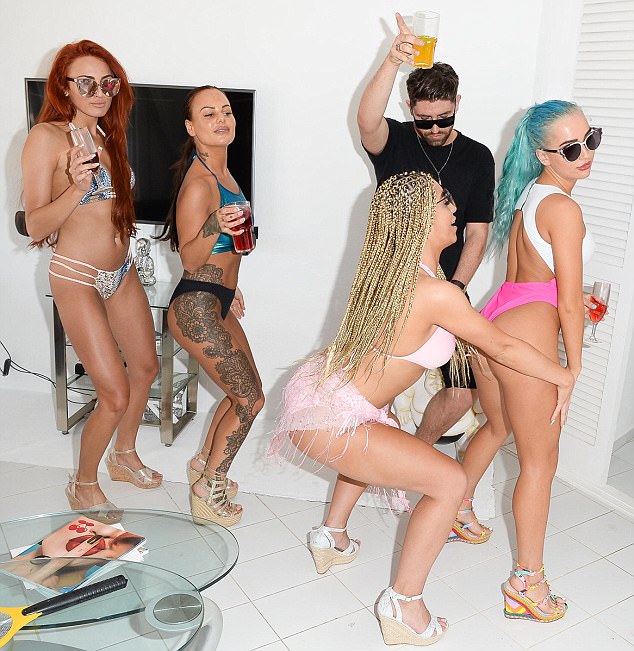 She wore a quirky metallic blue tankini top and matched it with a tiny pair of black bikini bottoms. And then at her feet she had a pair of super cool wedges by River Island. Summer is coming and Chantelle is already in the mood of it! This is a perfect pair of shoes to complete your summer looks, even if you wear something different from a bikini. Or if you prefer a simpler pair of wedges you can just get a classic pair of espadrille wedges. They are really versatile and comfy. They are perfect for a casual day look and also for a night out.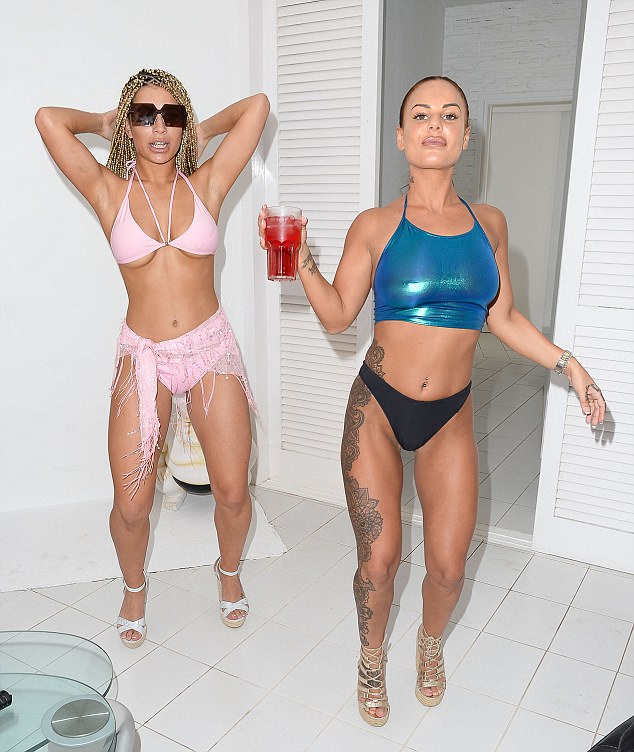 They are for sure a must-have for your summer closet. Another touch that Chantelle added to her look was her extensive leg tattoo that swirls from her midriff to her foot. Chantelle had so much fun during the party.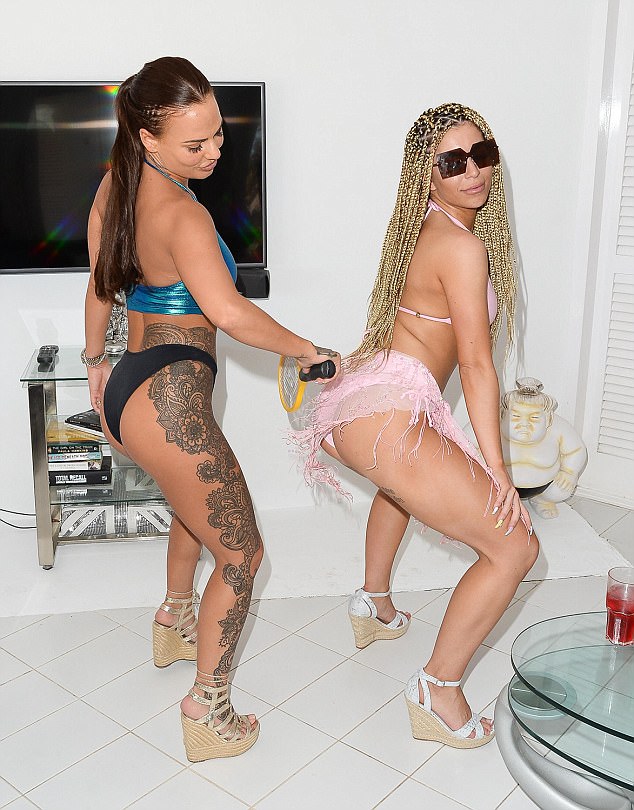 She danced with Katie that had blonde braids. Katie pouted as Chantelle pretended to hit her bottom with a plastic racket. The two enjoyed the party! Then the two girls were joined by Ex On the Beach's ZaraLena Jackson and Helen Briggs at the villa.