Alexandra Burke was spotted last week in London.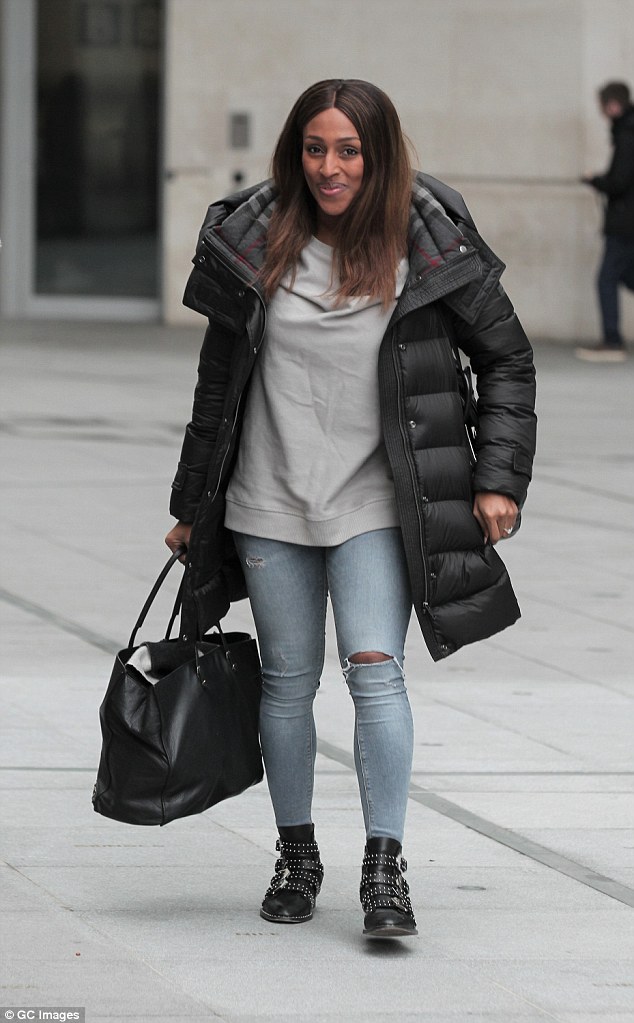 She looked really happy and we know that it is for the release of her third album called The Truth Is. Last Saturday she was going to the BBC Studios in the English capital. She also appeared on Radio4 with fellow Strictly Come Dancing Rey Richard Coles.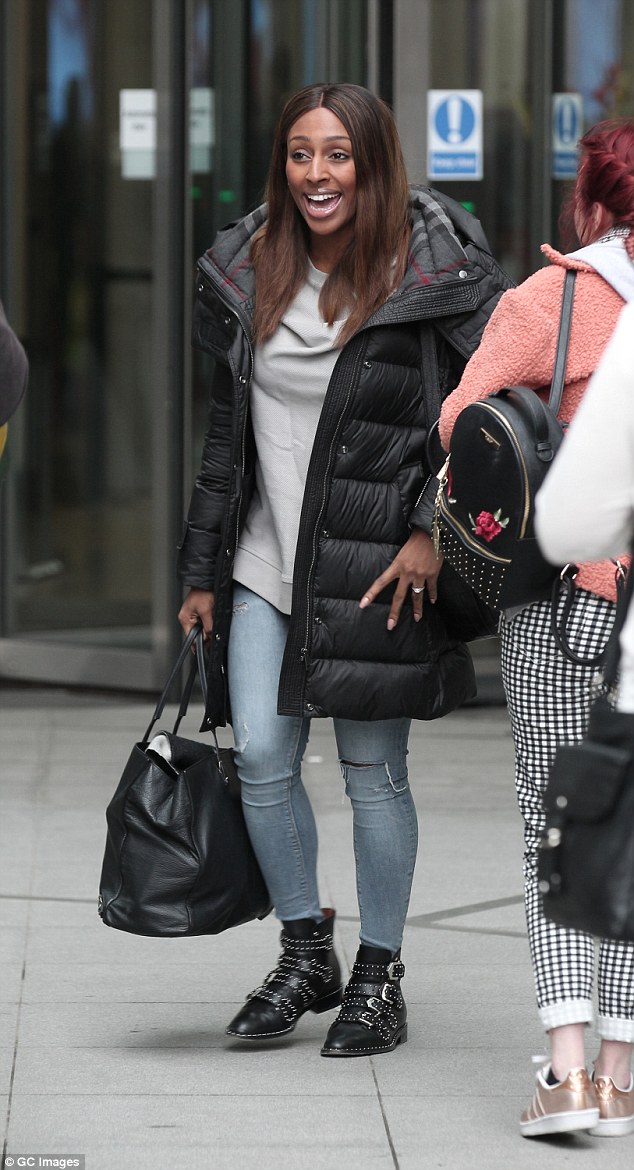 But let's have a look at her outfit. She was in a very comfy outfit. She had a grey jumper covered by a black quilted jacket. She matched everything with blue jeans but the most important detail was at her feet. She had a pair of edgy black studded buckle boots. These boots are by Givenchy. They are characterized by studded leather. They are really famous among celebs and it's still time to grab your pair of studded leather boots. Spring is here but it's still time to have some outfits with these must-have boots. If they are too expensive you can choose some similar alternatives that are cheaper.
She also added something else to her look. She had a chic leather handbag and her engagement ring sparkled more than anything else. She had her hair down and had a natural make-up.
Recently Alexandra opened about her grief following the tragic loss of her mother. She looked really emotional. She sang The Truth Is that dedicated to her mother.
Let's copy Alexandra's look