Kylie Jenner and Hailey Baldwin turned more than a few heads at The Nice Guy restaurant on Monday. The besties wore high-shine outfits that guaranteed attention from onlookers and nosy photographers. Kylie wore nothing but a long velvet jacket for the dinner date (yep, I guess she forgot to wear her pants), while Hailey slipped into matching satin separates that showcased her slender legs. Kylie's getup was in blue while Hailey's was in pink. Both gals had flawless makeup. They also wore strappy lace-up heels to go with their outfits.
Now the obvious question here is, who looks fancier in her flirty sandals and leg baring attire, Kylie or Hailey?  Check out the girls below, and then cast in your votes: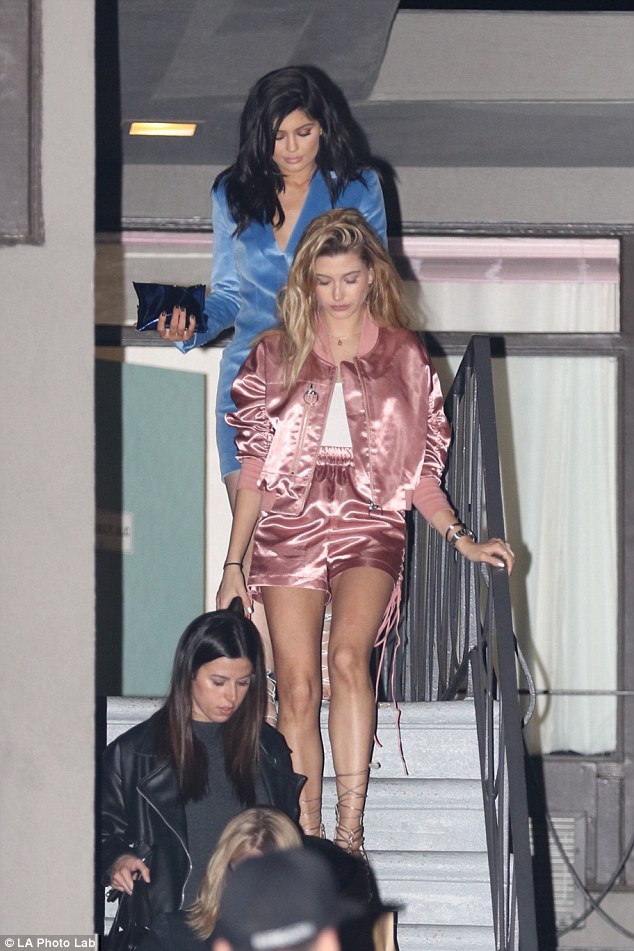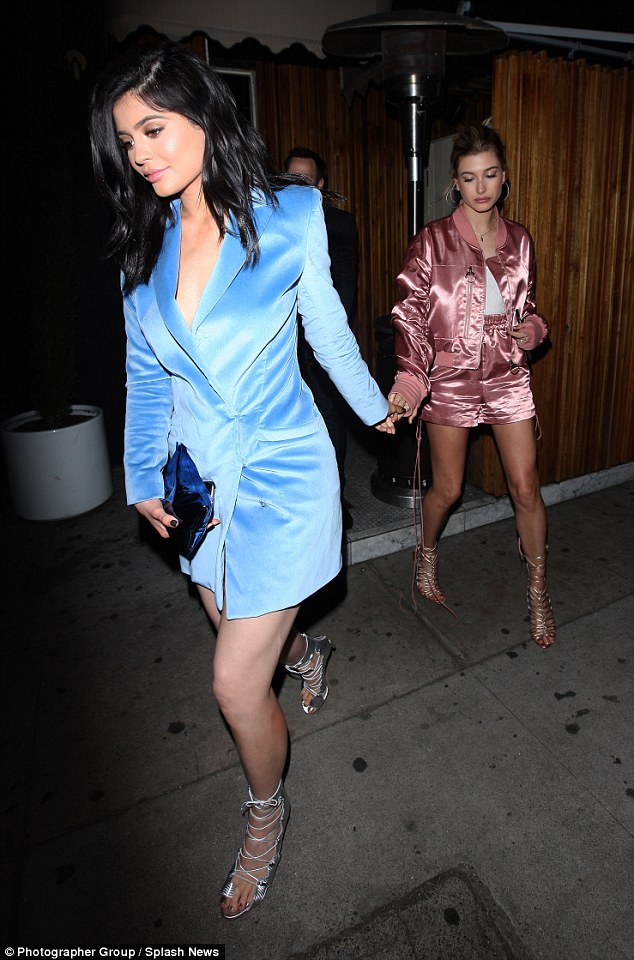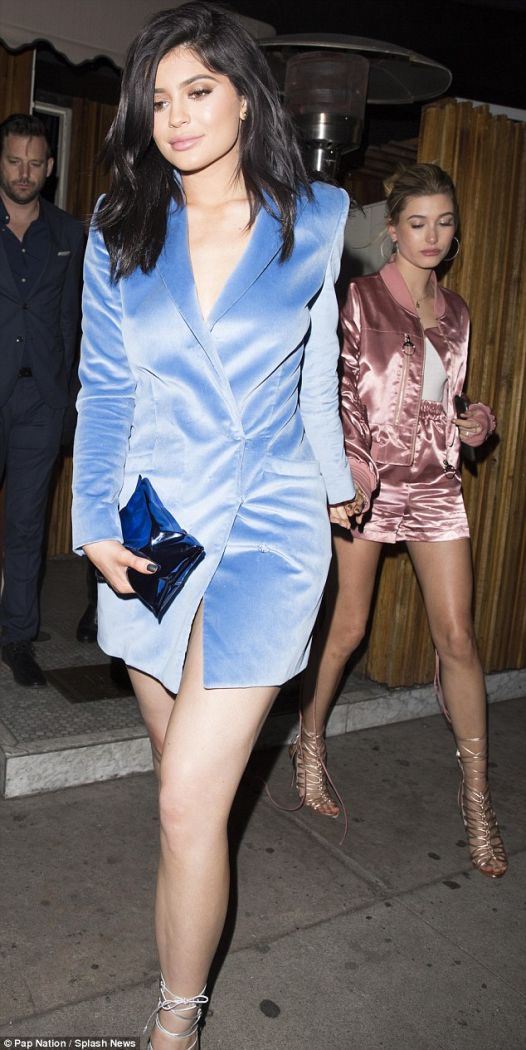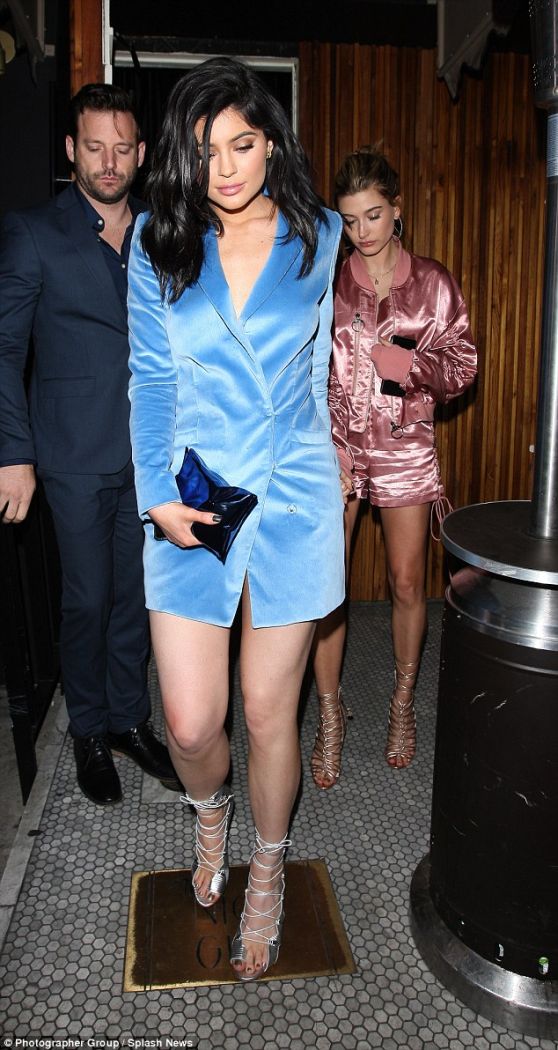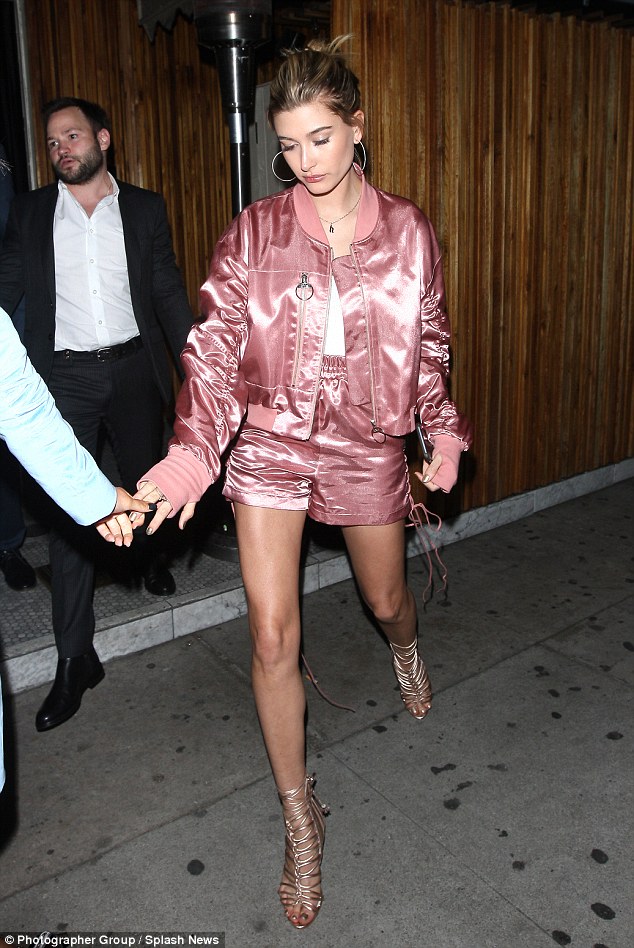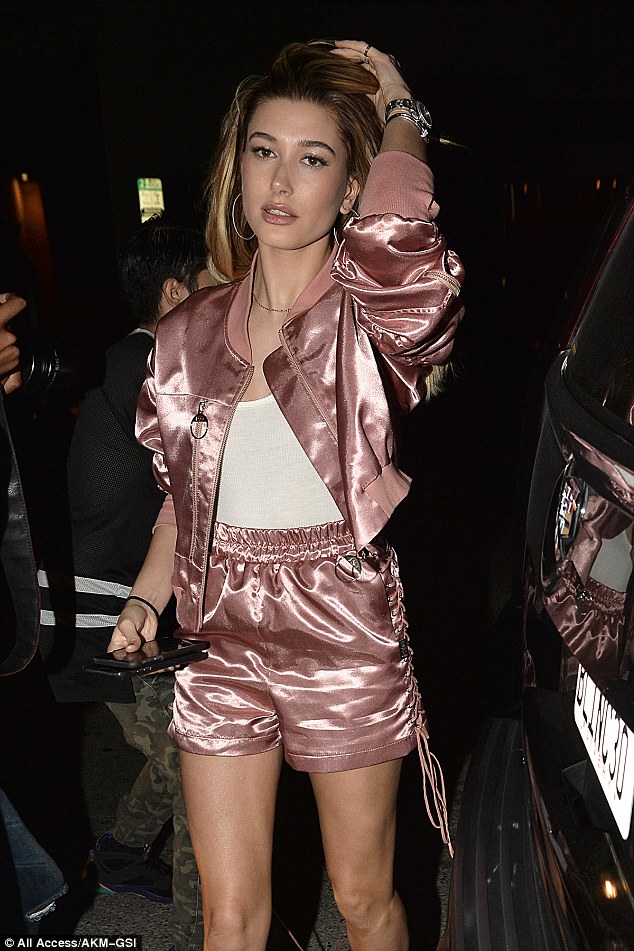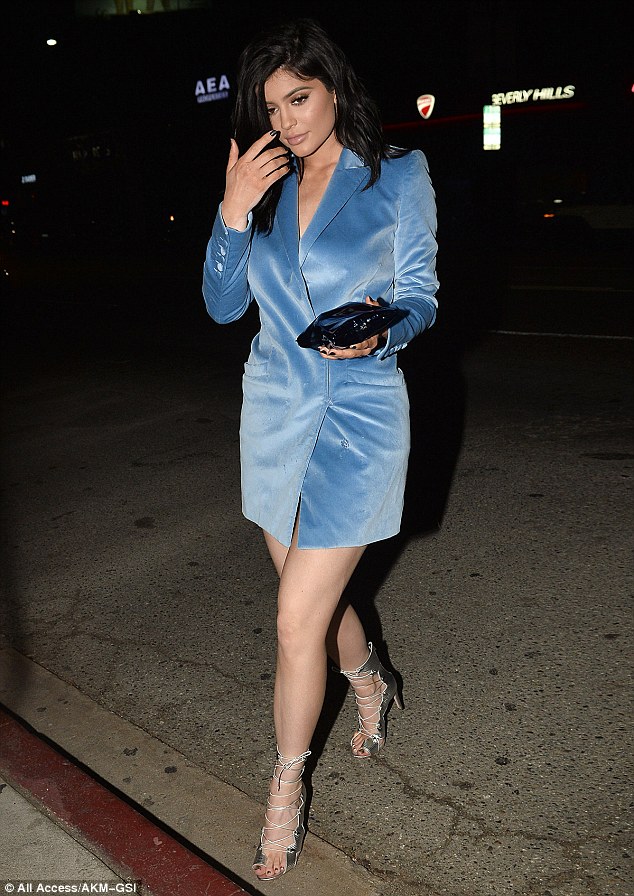 Kylie Jenner and Hailey Baldwin step out to enjoy some girls night out at The Nice Guy restaurant in West Hollywood on April  11, 2016
Well, what's the verdict?
I love how the pink flatters Hailey's blond hair, but I think Kylie's sandals look more interesting. Basically, I'm on the fence here, so I'm going to let you decide instead.
Kylie's velvet jacket is from Barbara Bui's pre-fall 2016 collection, while her shoes are from Monika Chiang. Hailey's outfit, on the other hand, is from Kye's fall 2016 collection while her strappy heels are from Sophia Webster. The clothes are not available yet, but you can already score the shoes online if you want them.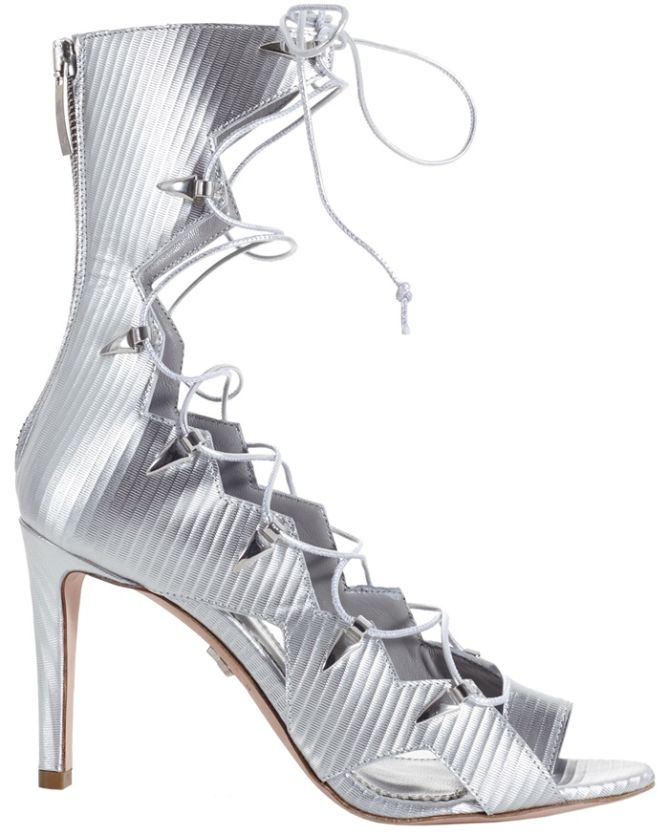 Monika Chiang Vesta Lace-Up Sandals, $550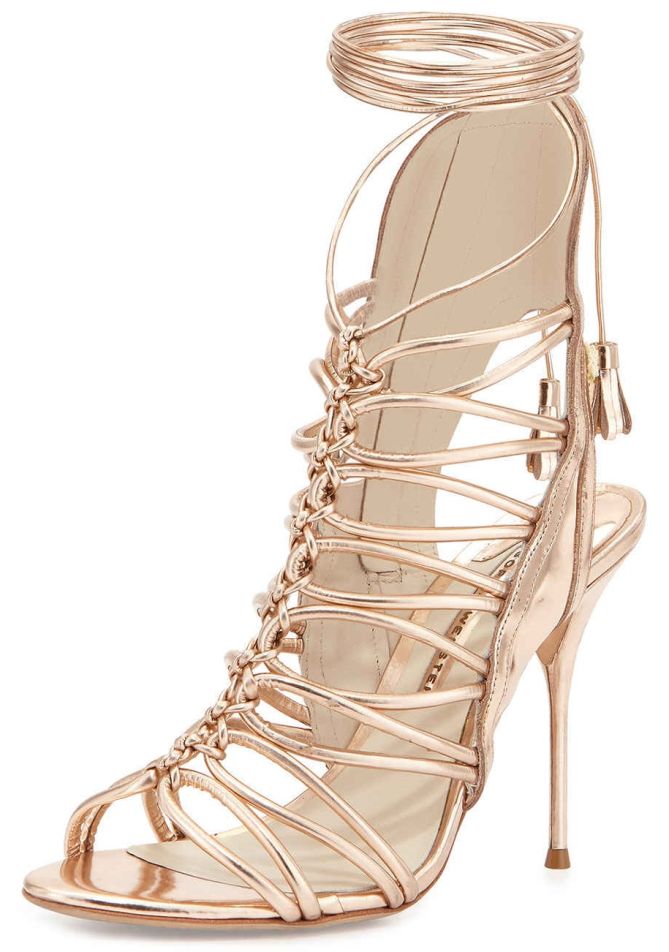 Sophia Webster Lacey Lace Up Sandals, $695
Both the "Vesta" and "Lacey" feature lace-up closures and 4-inch-tall heels. They also retail on the high hundreds. What's really striking about both pairs is the metallic finish. The shoes are flirty and flamboyant just like the others, but they're much dressier in look and feel. Team with a shiny or sparkly outfit to steal Kendall's or Hailey's style.