I'm no fan of Hailey Baldwin, but occasionally, the leggy model puts out something cool and I can't help but notice. There's also the fact that she is Kendall's BFF, and therefore, always visible to the public.
Yesterday, Hailey was spotted out and about in New York City. Nothing weird about that, really. But the blonde wore three different outfits for the day, and that's what got everyone talking. She was initially seen in a tank top and some denim shorts. She topped off the combo with a hooded sweater, a spiked backpack, and some chunky dove gray boots.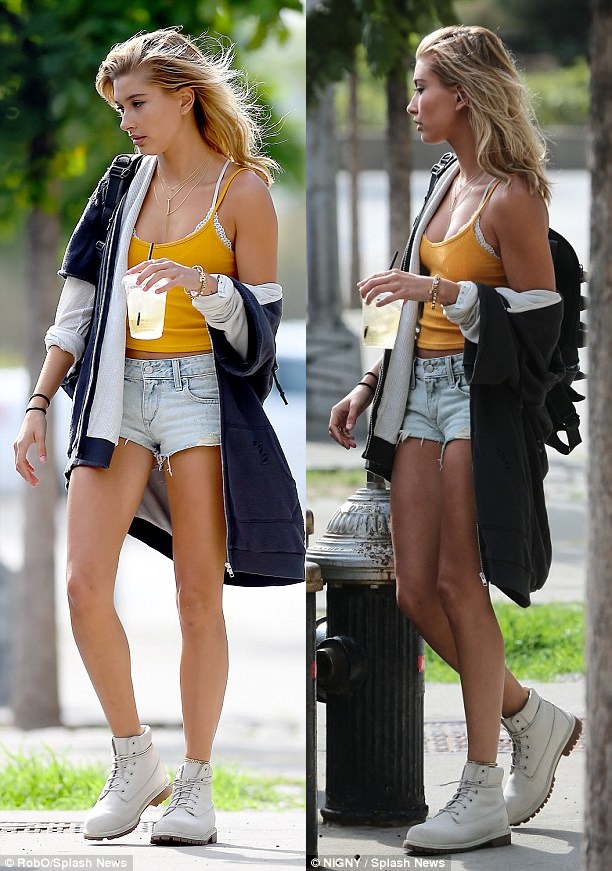 Hailey grabs coffee in New York City while decked in chunky boots, a tank top, and denim shorts, August 23, 2015
Soon after, Hailey switched into a white tank top and a super short suede mini skirt while in Tribeca with her mum. She finished the mix with white sneakers and a messy pony.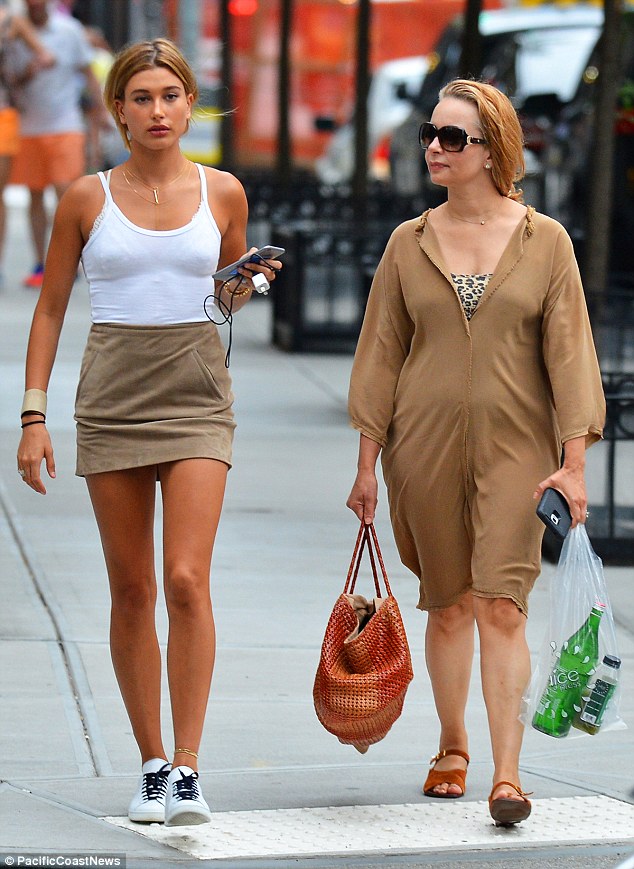 Hailey steps out in another outfit for a day in Tribeca with her mom
Later in the day, it appeared as though the model couldn't make up her mind because she once again switched into a different ensemble.  This time, Hailey chose a floral romper worn with an Alexander Wang purse and some Saint Laurent boots.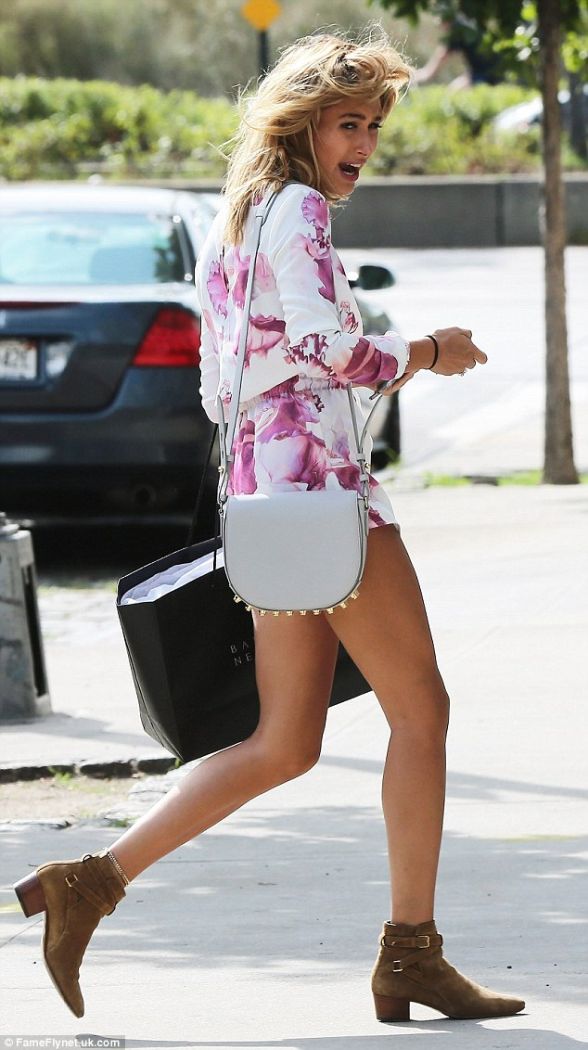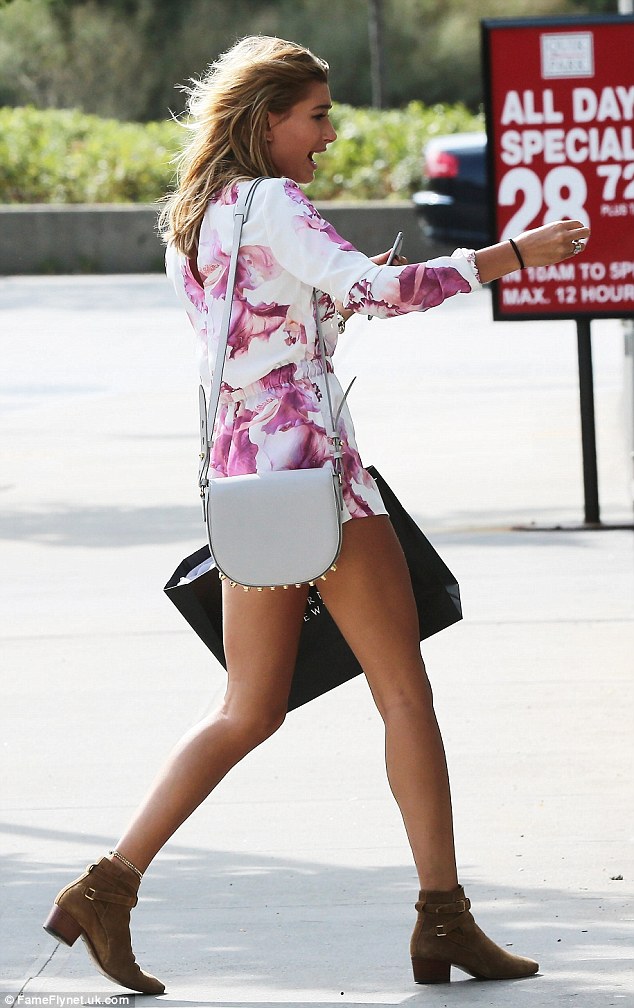 Hailey switches into a third outfit later in the day
How do you like Hailey's Sunday street style? Of the three outfits, which one do you like best? And while we're at it, which of her shoes do you prefer, the chunky boots, the sneakers, or the sleek buckled suede boots?
I'm partial to the third outfit. It's more polished and I love the boots she used to go with. Plus, there's the fact that I don't like looking at girls with their bra straps exposed so I can't vote for the first two ensembles.  They don't look tidy.
Hailey's yellow tank top from her first attire is from Topshop. It's sold out, but you can easily find similar pieces online. Her boots are obviously by Timberland. They're the 6″ Premium. What's nice about the pair is the color. They're not the usual tan or camel brown. The dove gray version looks almost like white. They also look more expensive, in my opinion. Unforunately, the color is quite hard to find; it's sold out online. You may, however, try the gray below: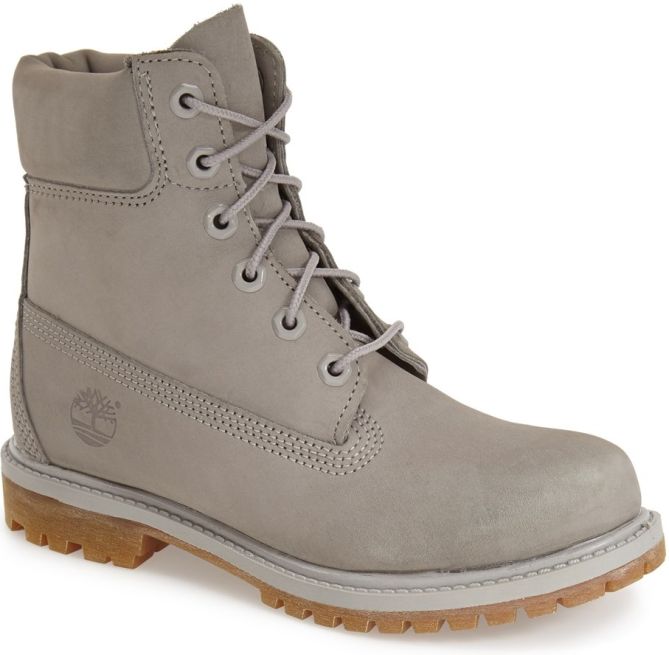 Timberland 6″ Premium Boots in Gray, $160
I couldn't find any info on Hailey's second attire, but her brown suede boots from the third getup are from Saint Laurent. They're the "Blake Jodhpur", a style detailed with buckled ankle-wrap straps around the shafts, 1.5-inch-tall heels, and pointed toes. Below is a closer look. You can grab the Jodhpur online. They retail at $995.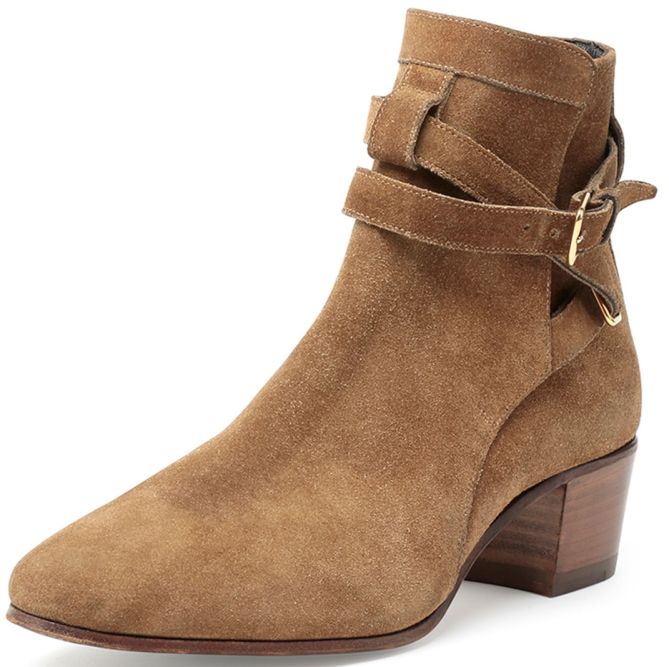 Saint Laurent Blake Jodhpur Suede Boots, $995