Hailey Baldwin evolved from model to actress as her first movie will hit the big screen next year. She got a role in  Ocean's Eight next Matt Damon and Sandra Bullock. You know already the movie will be a hit.
On Wednesday as she landed in Nice to attend the 70th annual movie spectacle her style was on point. You know her style was on point, it always is.
She wore a tartan blazer dress and a pair of white Dr. Martens. It's simple and stylish at the same time. Her outfit is casual with a touch of glam. So, yes, you can wear one item and still be fashionable.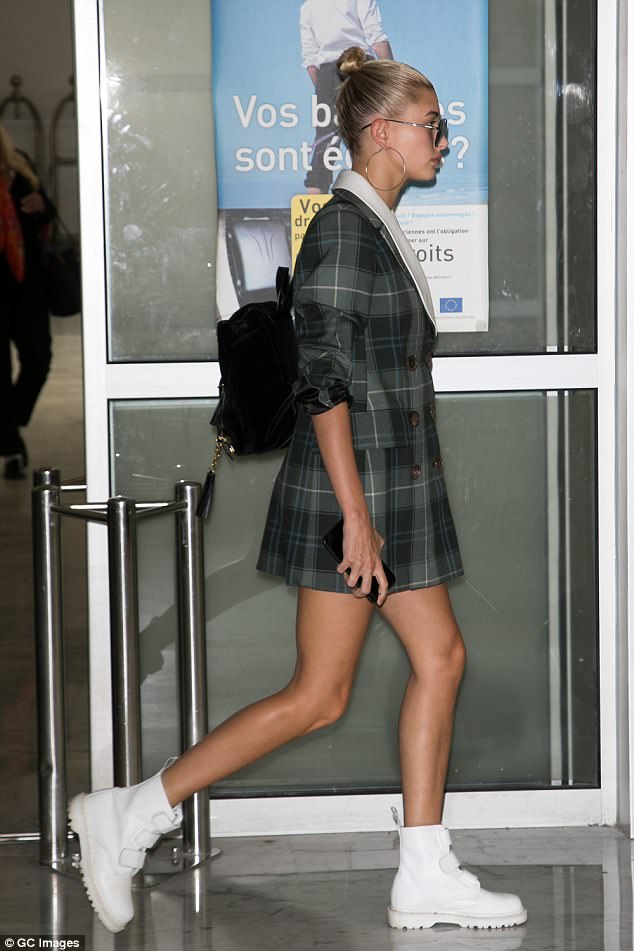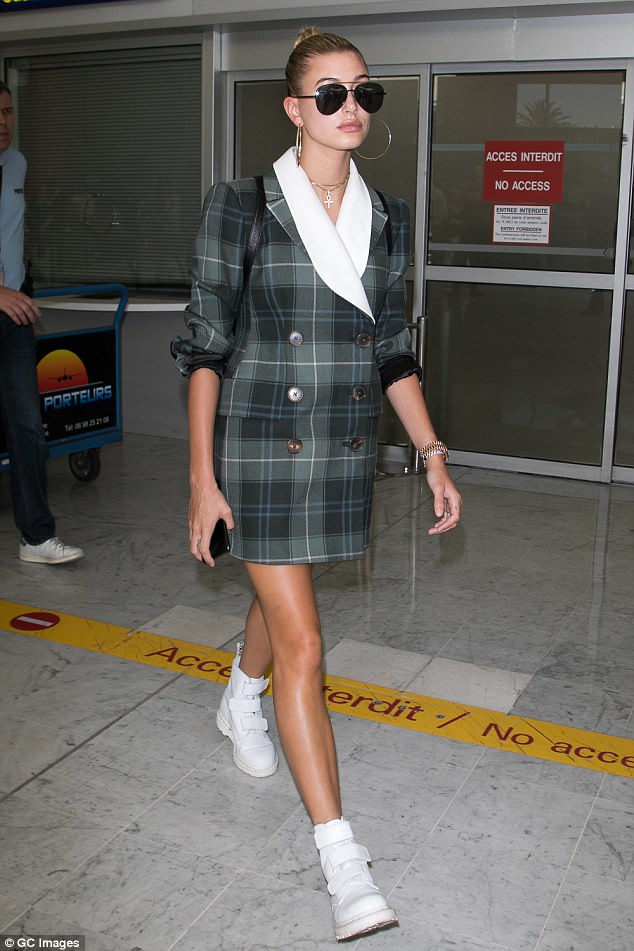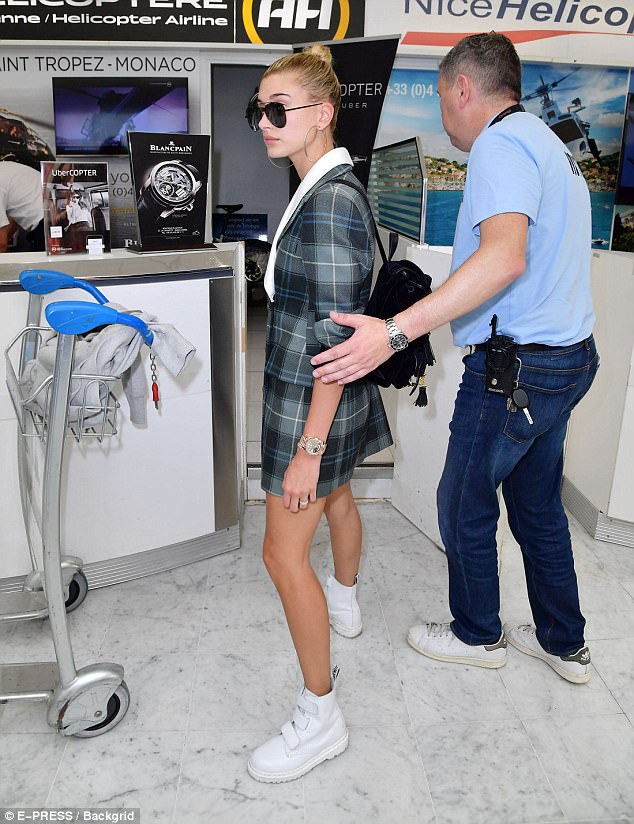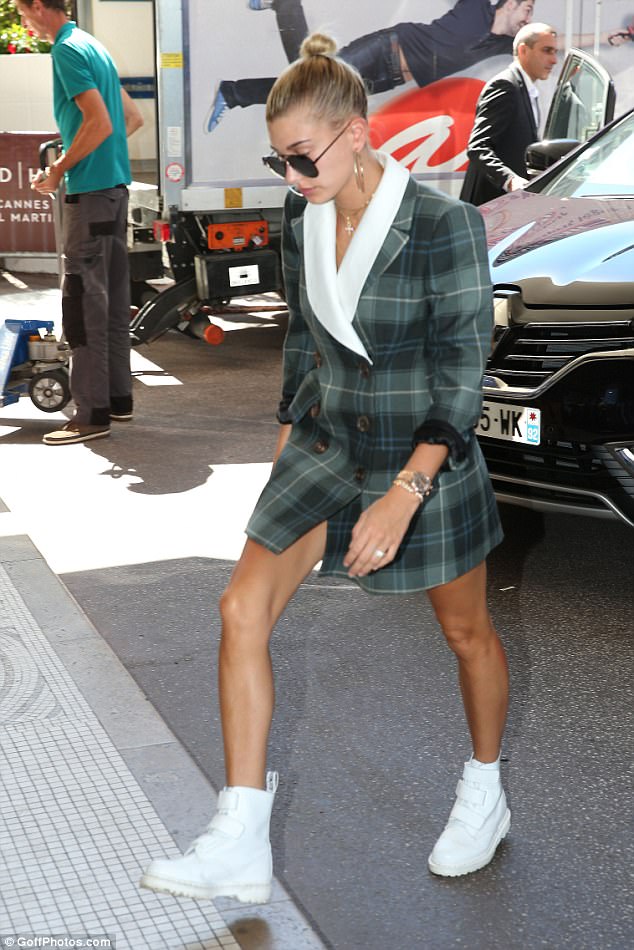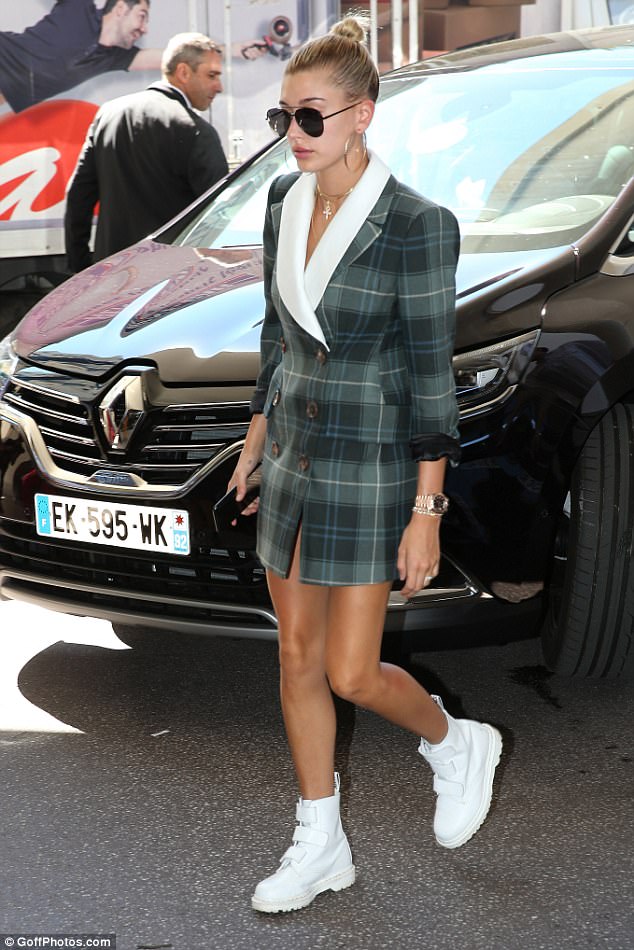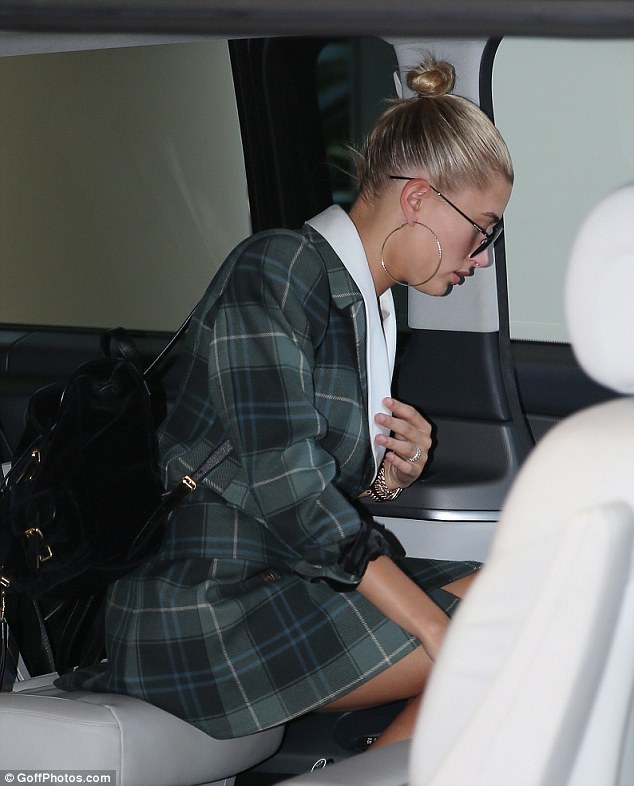 Dr. Martens are making a huge comeback this spring and summer.They wore spotted on more celebs than ever. From the Victoria Secrets Angels to Miley Cyrus everyone has a pair so get yours right now.
Instead of the classic black ones, get a pair of white boots and yes, you can wear this summer. Imagine rocking them to all the summer music festivals. Pair them with shorts and a white crop top and your style will be rocker-chic.