I'm a Kendall and Gigi Hadid fan, but I'm not too fond of Hailey Baldwin. Don't get me wrong, she's alright, but her fashion choices do not appeal to my taste. There's also the fact that she usually, though not always, looks like she needs a good primping.
That said, Hailey cleaned up real nice for a photo shoot in New York last week. The model was dressed in an all-black ensemble of pleated leather skirt teamed with a black graphic t-shirt for the gig. Her hair was styled in a neat ponytail and she barely had any makeup on. She looked sophisticated, edgy, and more put-together than usual. The highlight of her outfit, however, were the strappy lace-up  pumps topping off the attire. They were head-turning and quite hard to ignore.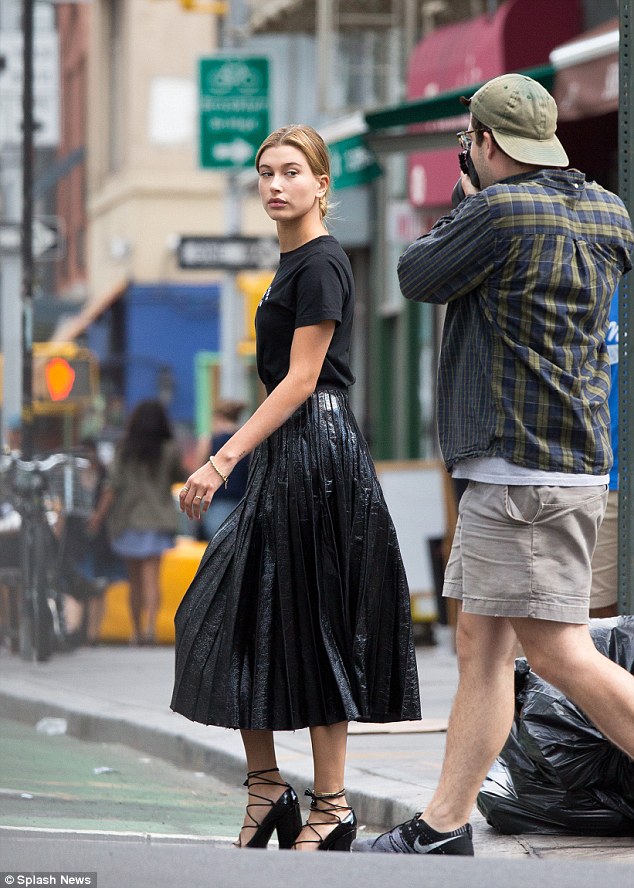 Hailey Baldwin dresses in all-black while doing a photo shoot in Manhattan, New York, on August 26, 2015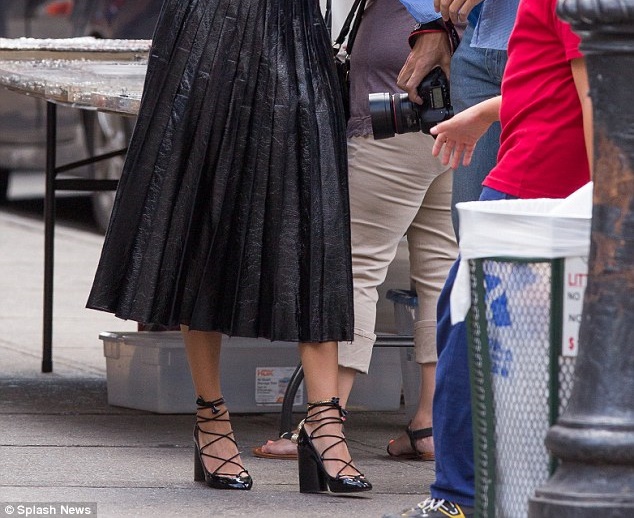 A closer look at Hailey's standout pumps
Do you like Hailey dressed this way, or do you prefer her usual street style?
On Hailey are pieces from Marc Jacob. The shirt, dubbed as the "Casting Call Tee", can be found here ($55).  The pleated leather skirt is available for purchase over here.
As for the lace-up pumps, below is a closer look at the pair. They feature thick and chunky 4-inch-tall heels, rounded toes, extremely lowered vamps, and tasseled lace-up closures that criss-cross through the center and wrap around the ankles. The silhouette is vintage inspired, but the lace-up detail gives the shoes a modern and sexy twist.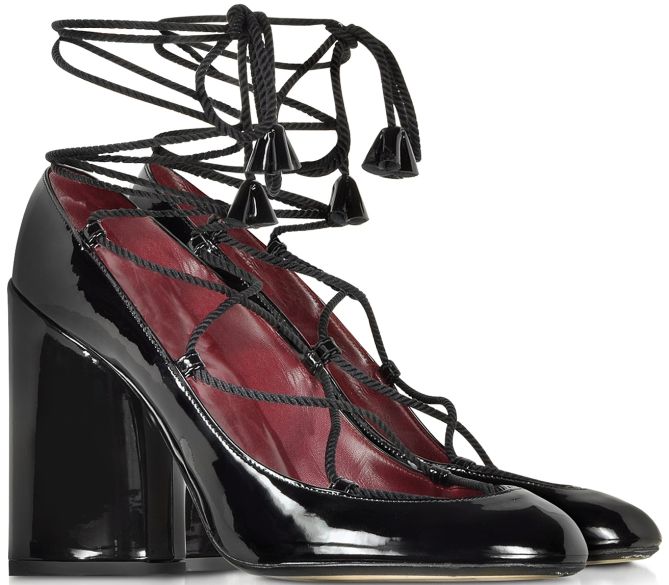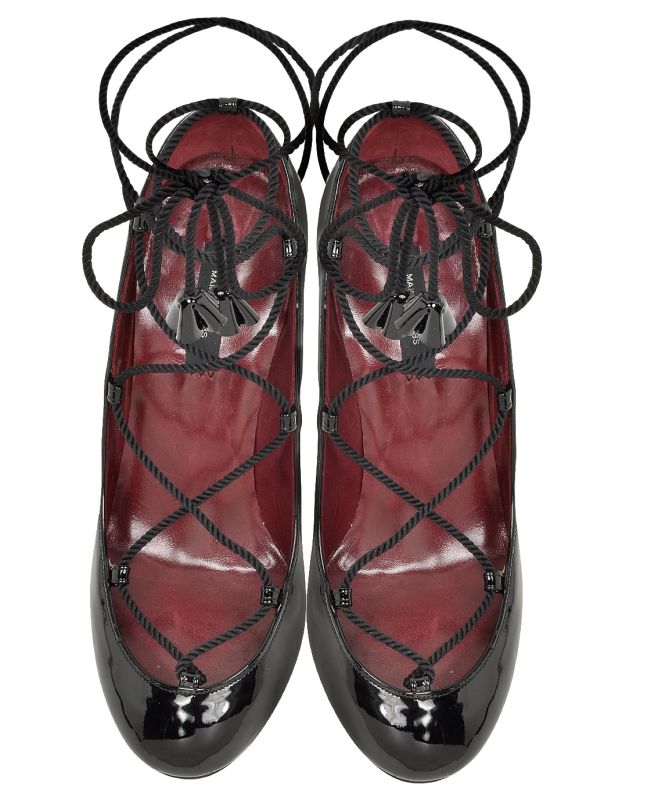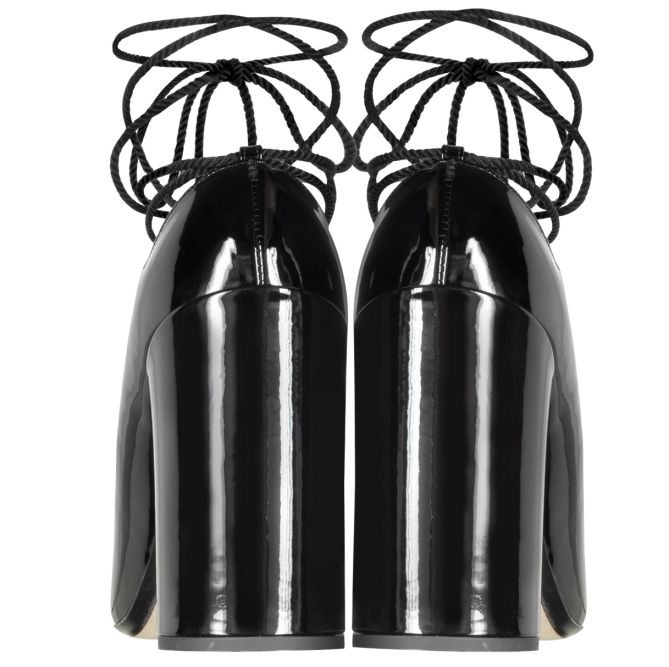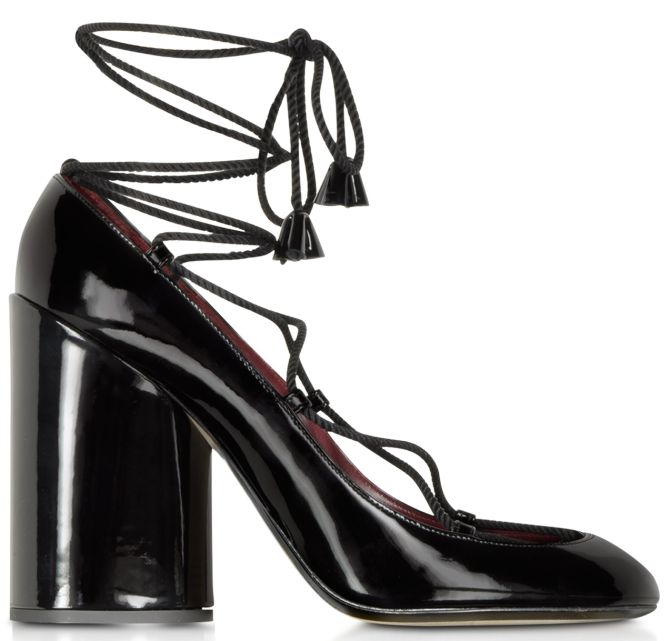 Marc Jacobs Patent Block Heel Lace-Up Pumps, $795
No doubt about it, these MJ pumps look very interesting. If you fancy the style, you can grab 'em online. They retail at $795. Wear with a black midi skirt and a black t-shirt to channel your inner Hailey.