After she turned heads at the MetGala, Hailey Baldwin is continuing to amaze us and proves she is a real fashionista. The supermodel chooses an interesting combination as she was heading into town, this week with Kendall Janner.Her appearance was bold and right off the runway, literally. She looked amazing for her 20th birthday that she celebrated at Nobu in New York.
Hailey wore a yellow oversized sweater dress with a pair of bright shiny blue knee high boots from the autumn/winter Off-White collection. Yellow and blue is a bold combination that works together because the two are complimentary colors. Maybe this is a sign that the color-blocking trend is back.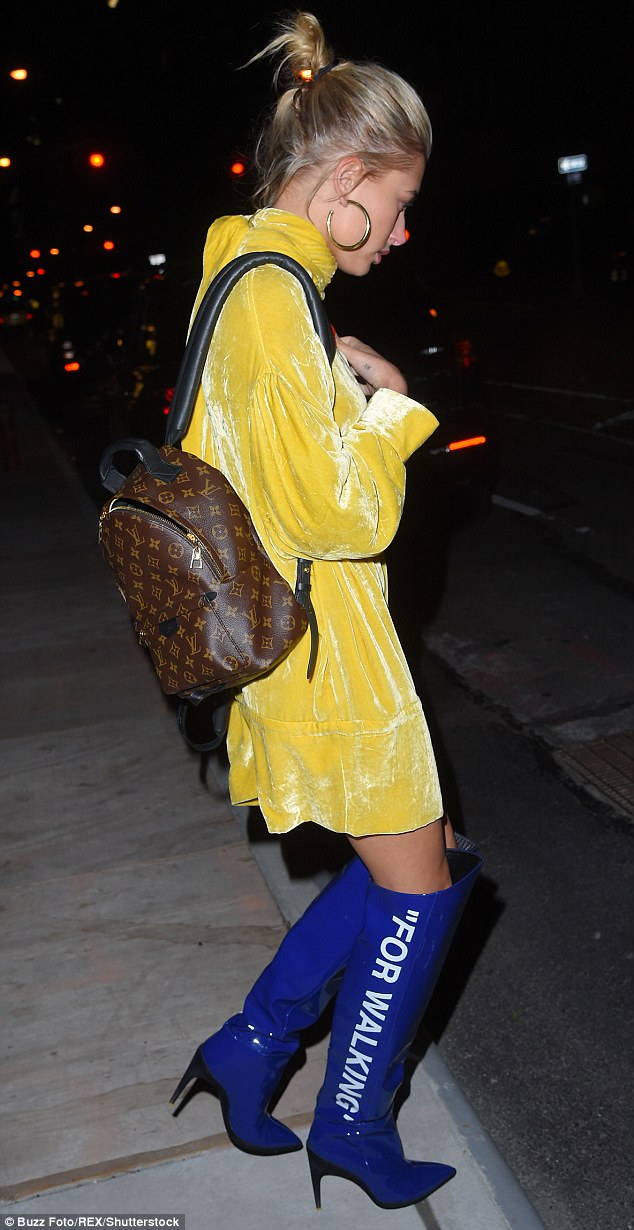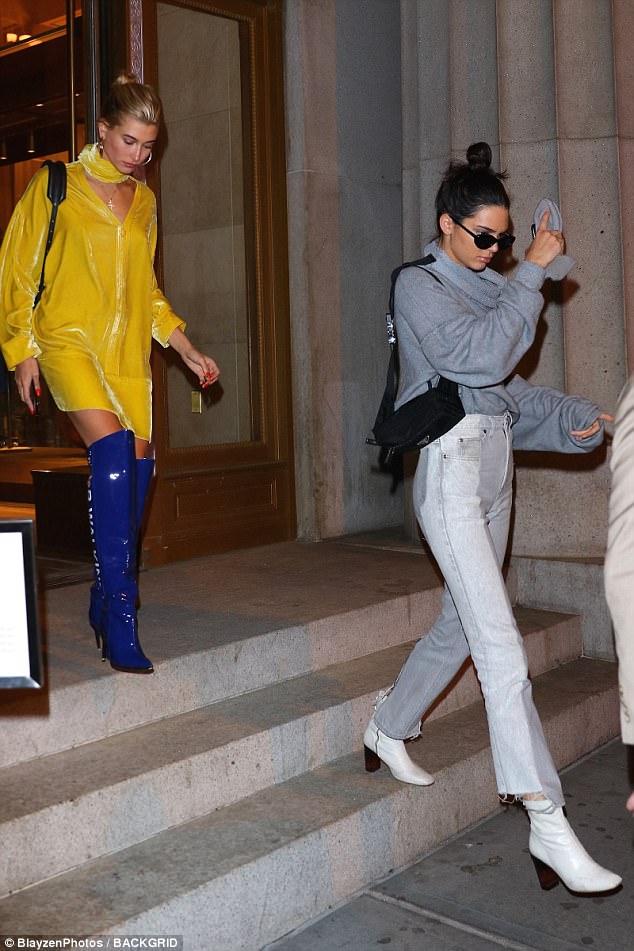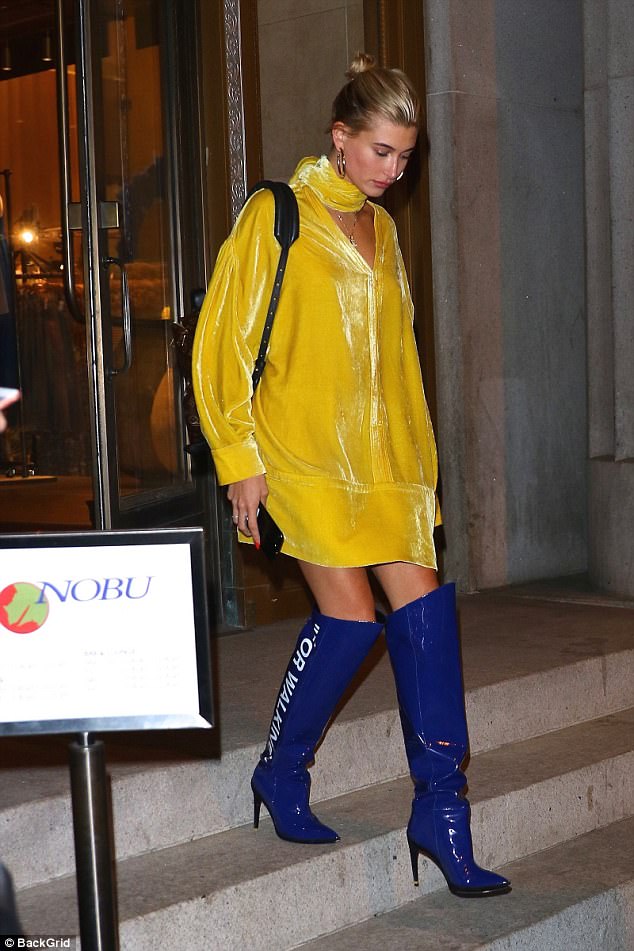 The "For walking" boots are not available yet, but I have found a pair from Public Desire that is a little bit down to earth and more appropriate for a daily wear.
You can wear those just like she did and pair them with a yellow dress. Don't worry, boots are still on trend for this season. If you want to make a fashion statement those are perfect for you.