Here's another hook-up news to greet you this 2016 — a romance between Justin Bieber and Hailey Baldwin!
Yes, it appears the two have taken their friendship to the next level. Justin was more than happy to share pictures of his budding relationship with the leggy blond to his social media fans. Like Kendall and Harry, Justin made the hook-up formal while he and Hailey were on holiday in St. Barths.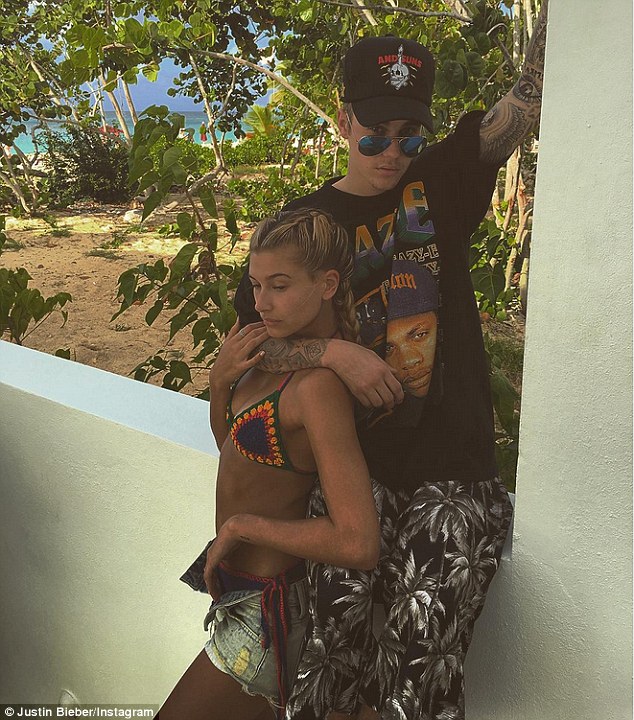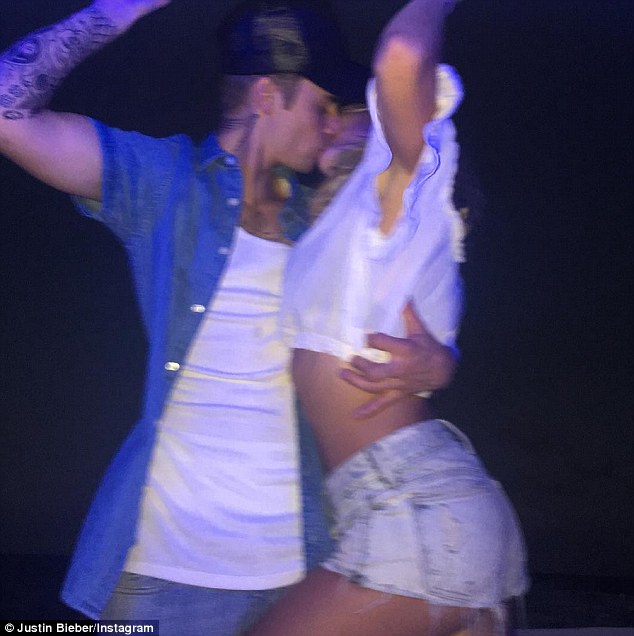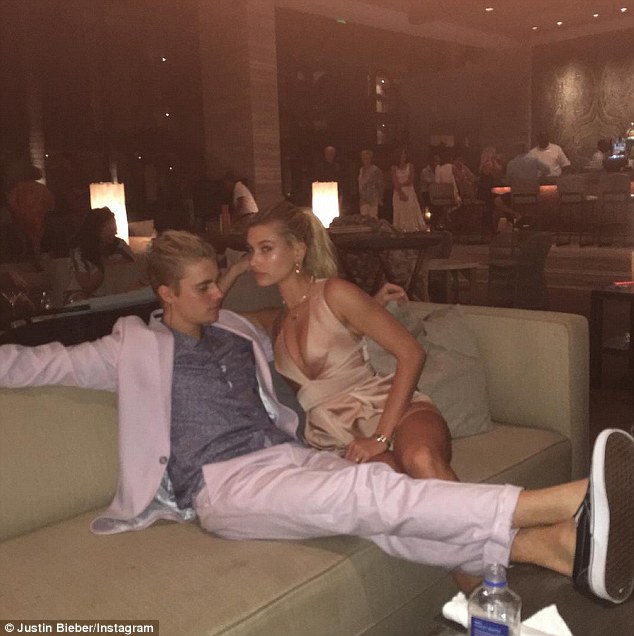 Justin Bieber and Hailey Baldwin take their friendship to the next level while vacationing in St. Barths before the New Yaer
What are your thoughts on this holiday hook-up, people? Do you approve? All I can say is they're both blond and attractive, and they look good together, just like "Hendall".
The two were spotted heading home on Friday after partying on New Year's Eve. Justin looked funny in his printed Bermuda shorts, but Hailey looked like a bombshell in her faded daisy dukes and white sweater. She complemented her outfit with a trucker cap and a pair of white sneakers. Altogether, Hailey's dressed-down attire was sexy and cool, and it suited her so perfectly.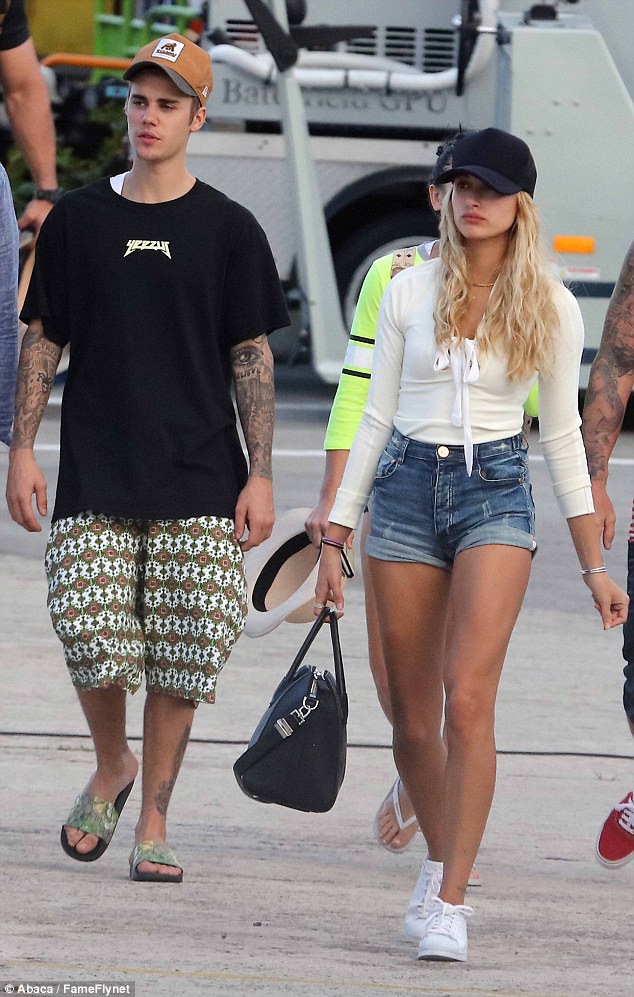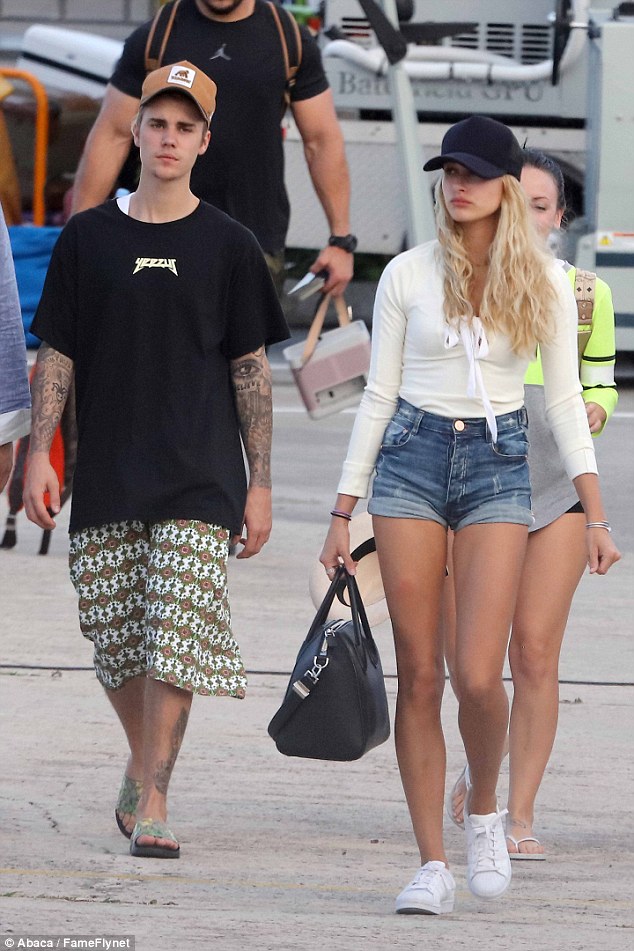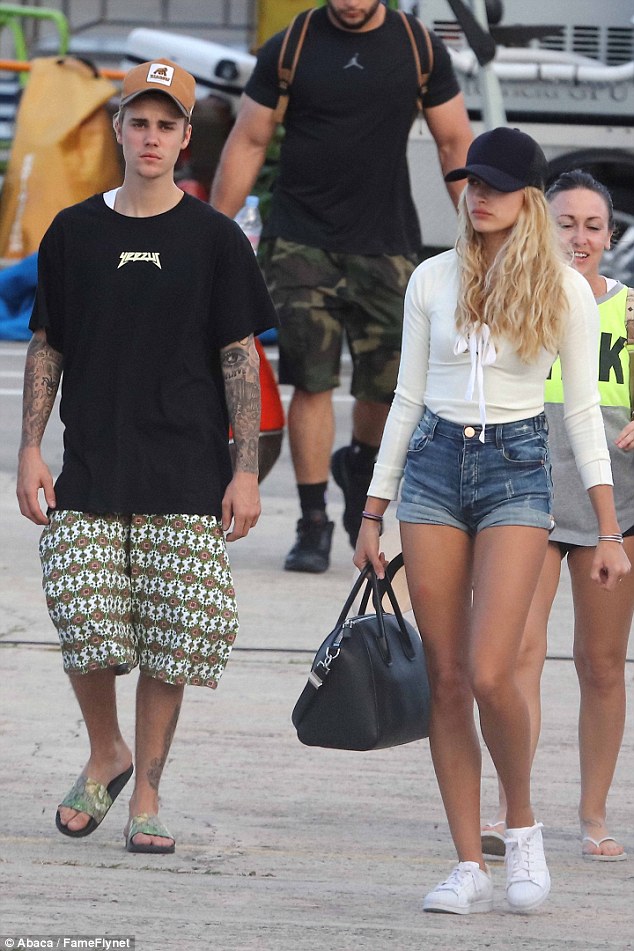 Justin and Hailey head home after partying on New Year's Eve, January 1
I like Hailey's off-duty getup. It's simple, low maintenance, and hot. A quick look-up on the outfit gave me several names. Her cap is from James Perse while her sweater is from Derek Lam. The shorts are from One Teaspoon while the shoes are from Adidas. All are accessible online if you want them.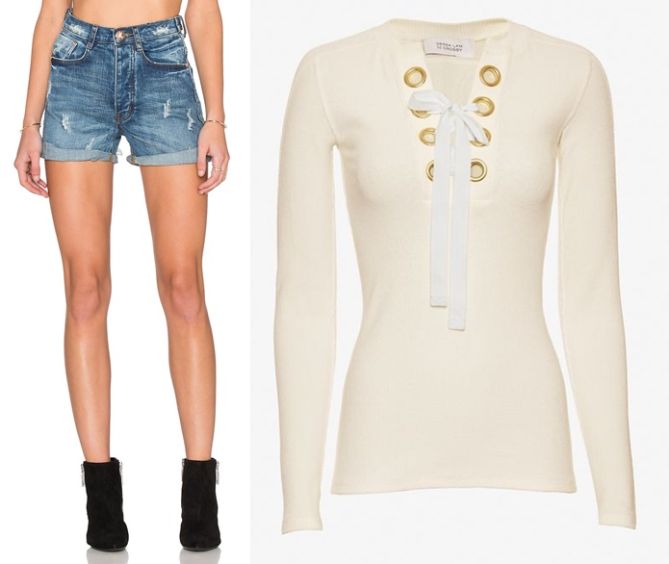 One Teaspoon Harlets Shorts, $118 / Derek Lam 10 Crosby Henley Top, $295
James Perse Scuba Trucker Cap, $95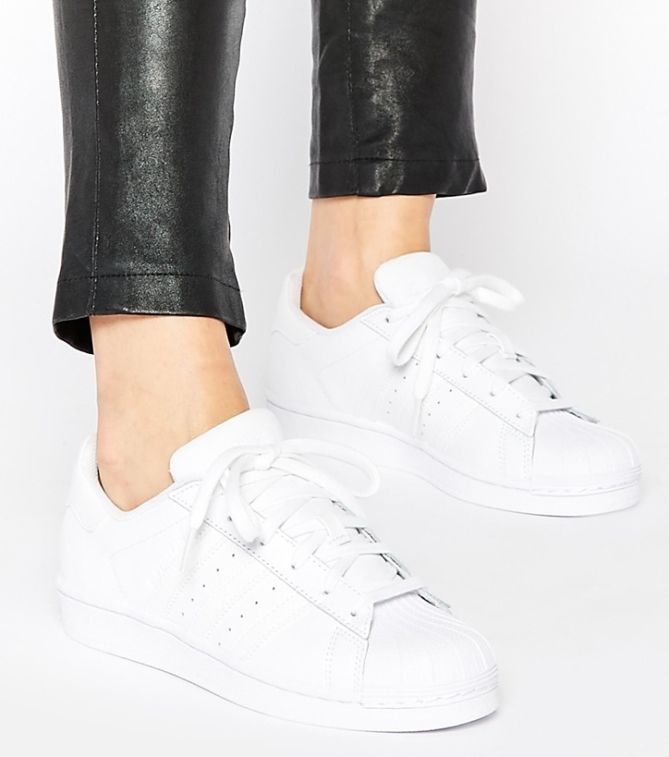 Adidas Originals Superstar Foundation Sneakers in White, $94