Like her BFFs Gigi and Bella Hadid, Hailey Baldwin has been busy walking the runways at Milan Fashion Week these past couple of days. On Sunday, the leggy blond decided to take some time off to explore the city. For the occasion, she wore a sleek and edgy three-piece ensemble of crop-top teamed with leather pants and an oversized gray coat. To add drama to the mix, Hailey punctuated the getup with white-framed sunnies and super tall lace-up boots. It was a glamorous attire that deserved paparazzi attention — which she easily welcomed, of course.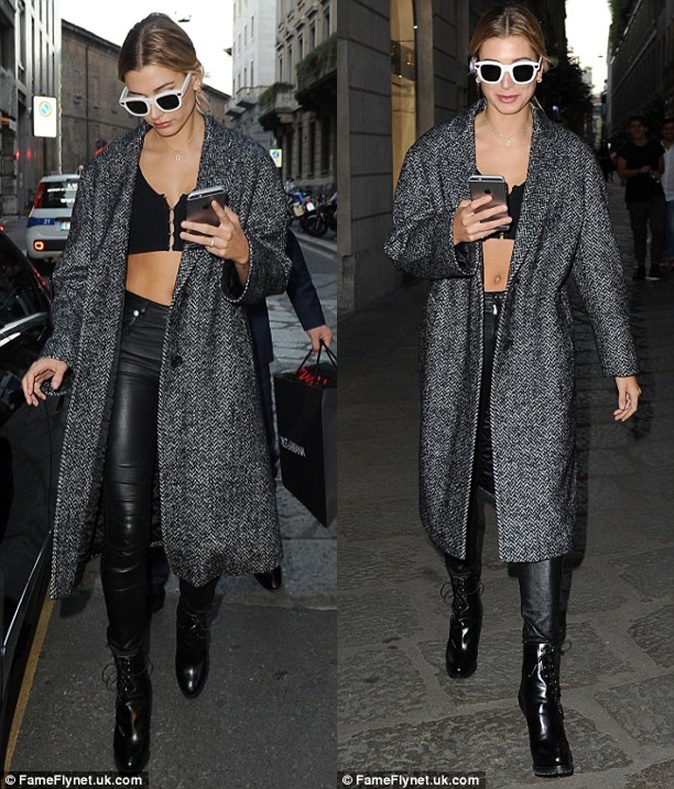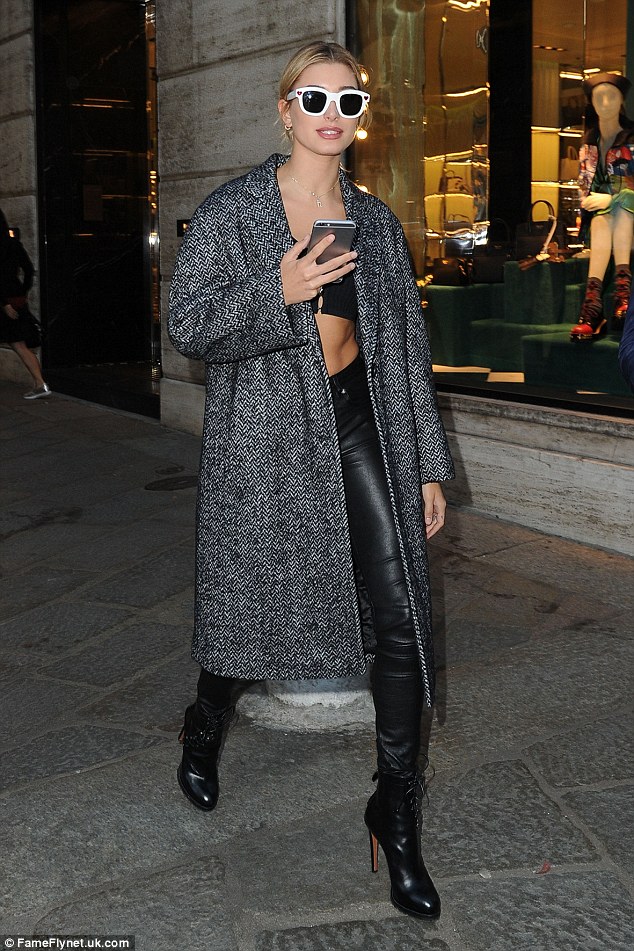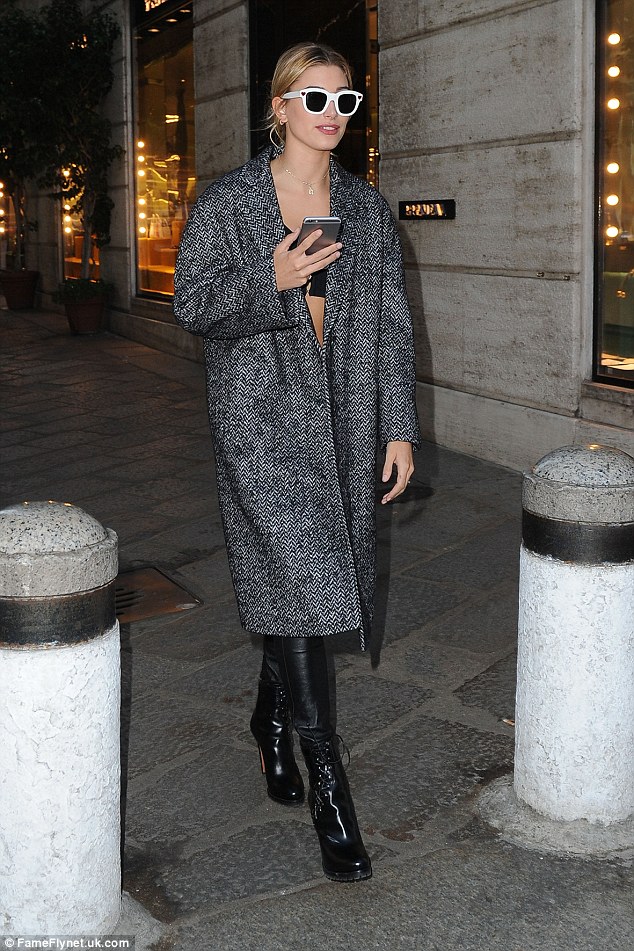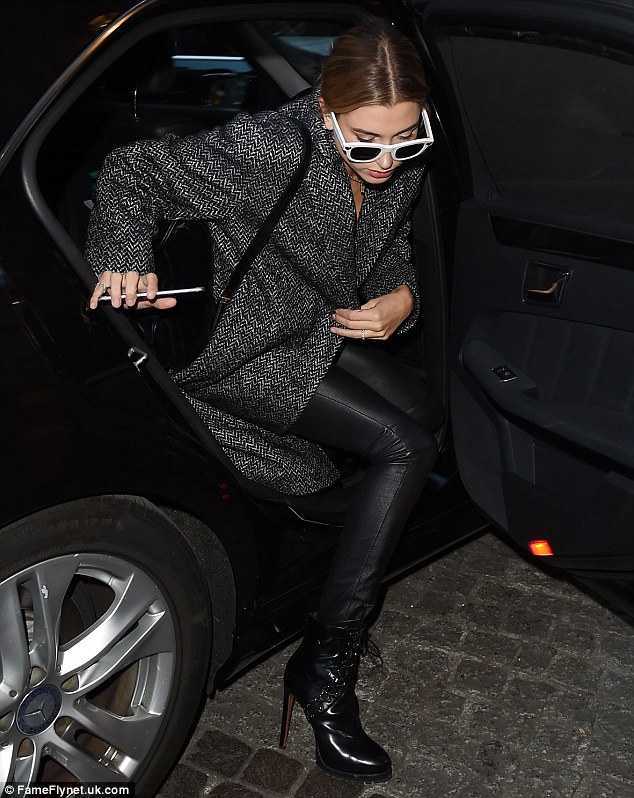 Hailey Baldwin explores the streets of Milan after gracing the runways at Milan Fashion Week on September 25, 2016
How do you like Hailey's attire?
It's very sexy, but also impractical if you live in a cold city. I mean, can you imagine exposing your stomach on a windy day with a temp below 57°F? But that's just me talking. I get cold easily, so I'm usually the first to complain.
That said, I'm not going to deny that Hailey's outfit is worth checking out. I couldn't find any details on the coat, but her white sunglasses and backpack are by Saint Laurent while the crop top is by T by Alexander Wang. I've included the pieces below if you wish to recreate her getup. Be warned, though, they will cost you a lot of money.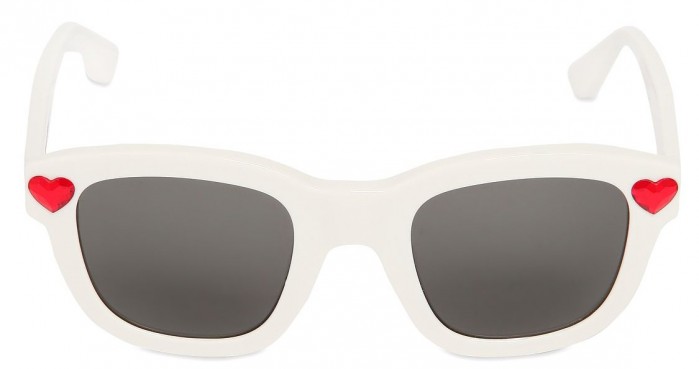 Saint Laurent Heart Embellished Sunglasses, $470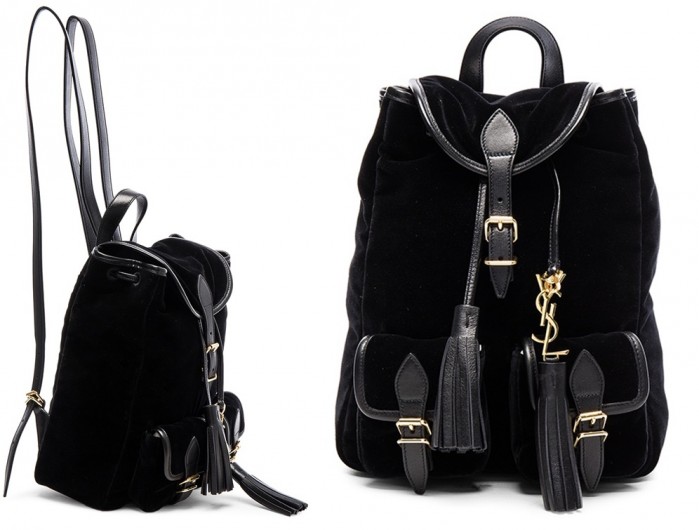 Saint Laurent Festival Backpack, $1760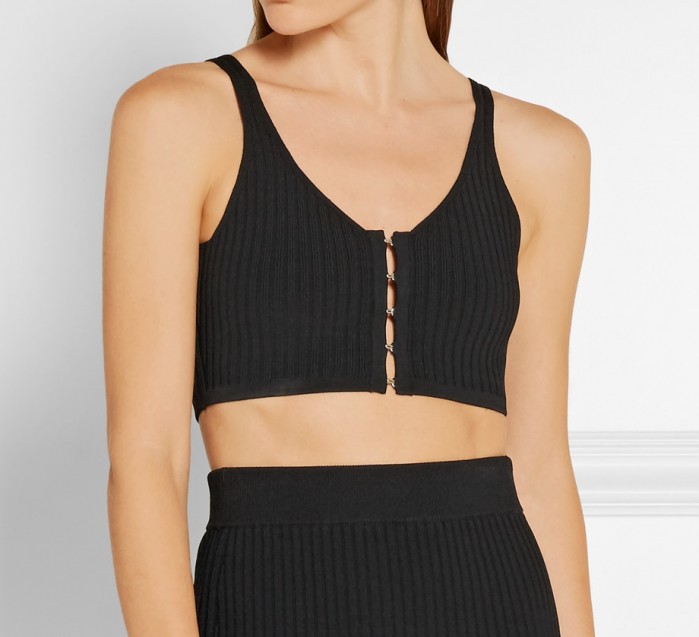 T by Alexander Wang Ribbed Knit Crop Top, $270
As for Hailey's boots, below is a closer look at the pair. They're by Alaia. Sometimes, I confuse the label with Louboutin because their shoes also feature reddish (but really, more like brown orange) soles. The boots are quite unique in design as they feature lace-up trimming that start from both sides of the shoe and then meet at the center of the shaft. They also come with 5.5-inch-tall heels and inch-thick hidden platforms.
At $1790, I believe they're ridiculously overpriced, but for those of you who can afford, feel  free to place your order if you think they're worth every penny.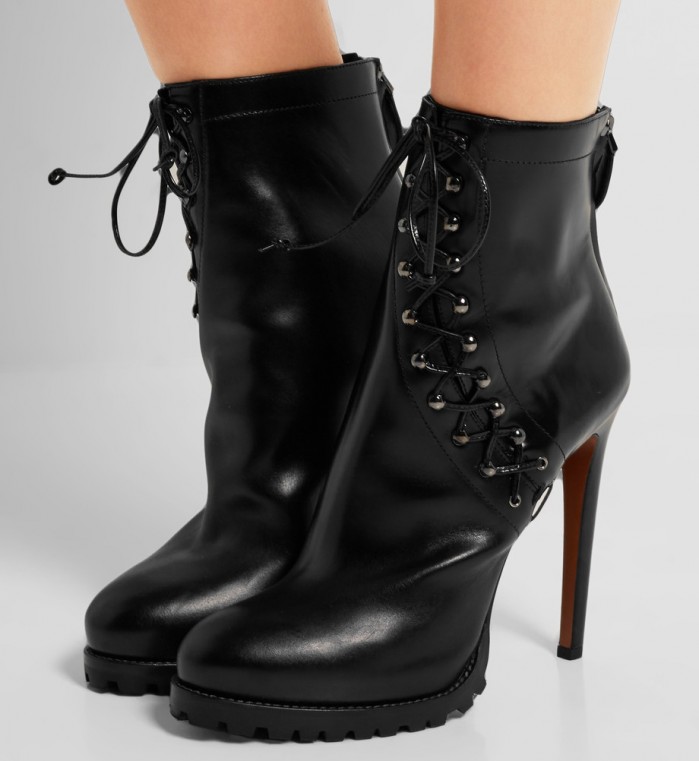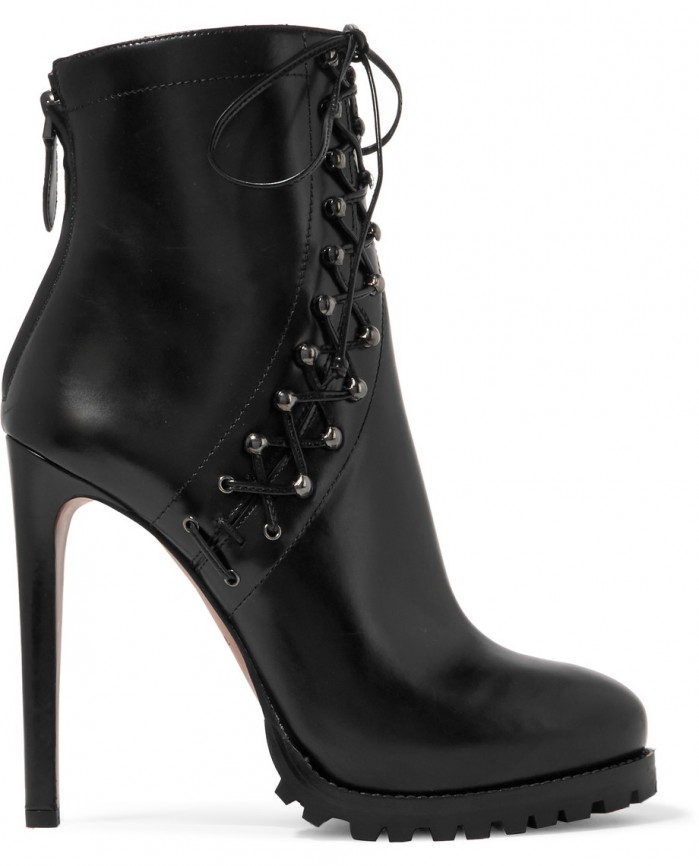 Alaia Lace-Up Leather Platform Boots, $1760