Her 18th birthday may still be months from now but in the highly fashionable MET Gala 2014 event, teenage actress Hailey Steinfeld really looked like owning the night with her lovely, exquisite look during the event. The newcomer walked in the red carpet, flashed her sweet smile, and heads literally turned towards her because of her stunning aura. She actually made it seem like a fairy tale moment with her elegant custom Prabal Gurong black and white gown and charming Charlotte Olympia pumps.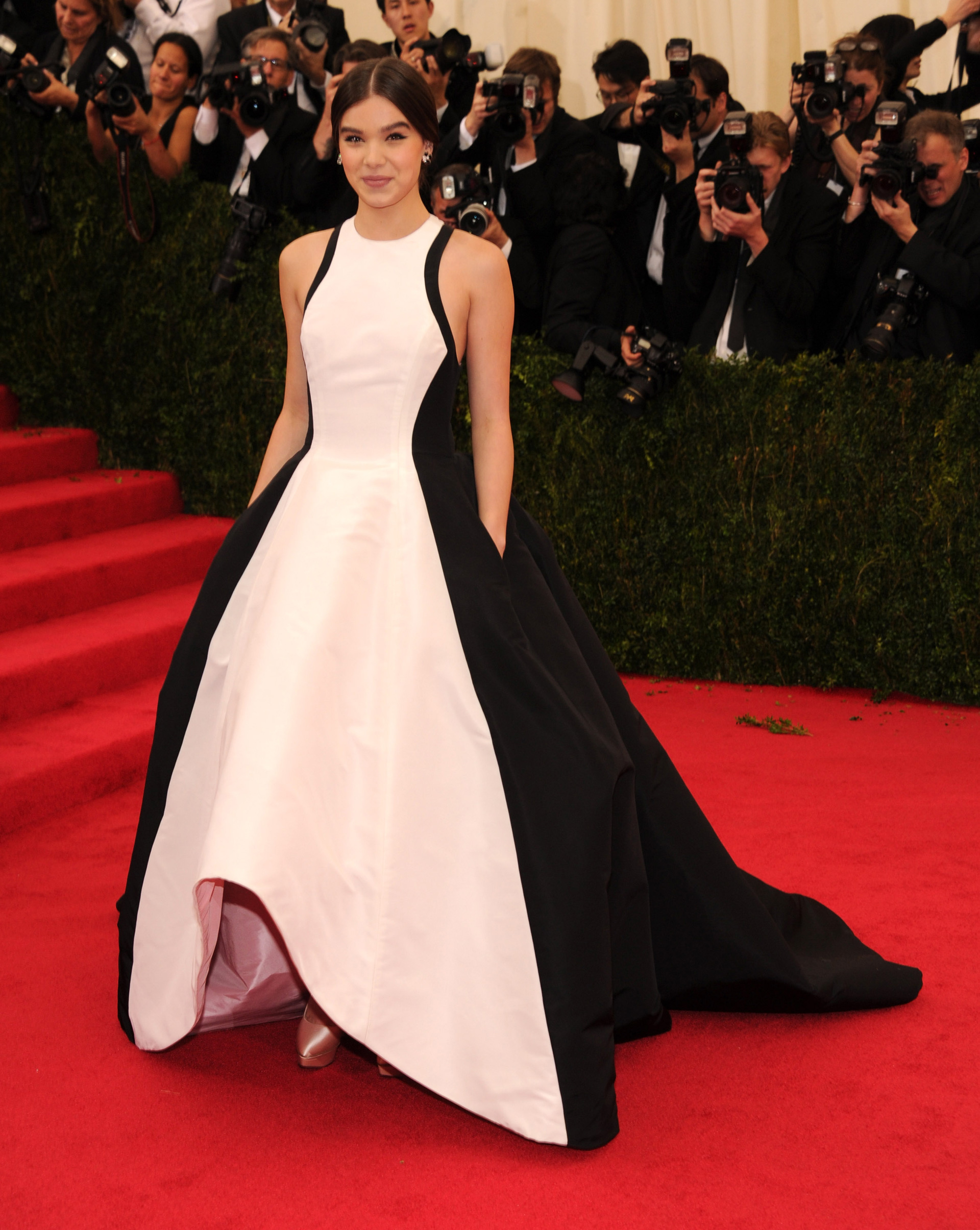 Indeed, Hailey was a surprising stunner in that fashionable event! She may be barely new in the biz but I bet she'd already made a good first impression with how she carried herself and her outfit during the MET Gala 2014.
Hailey will be joining Anna Kendrick and the rest of the Barden Bellas in Pitch Perfect 2. The two musicale actresses seemed to be in perfect match as they looked so thrilled upon bumping into each other in the MET Gala event.
Anyway, if you want to see more of Hailey, better watch out for Pitch Perfect 2 and see what she's got!
As for me, aside from her classy black and white gown, I personally liked her gold-like pumps from Charlotte Olympia. It just perfectly matched her outfit and I couldn't think of any other shoes to cap off this kind of look. It's just but perfect for her age and look–didn't make her looked older at all.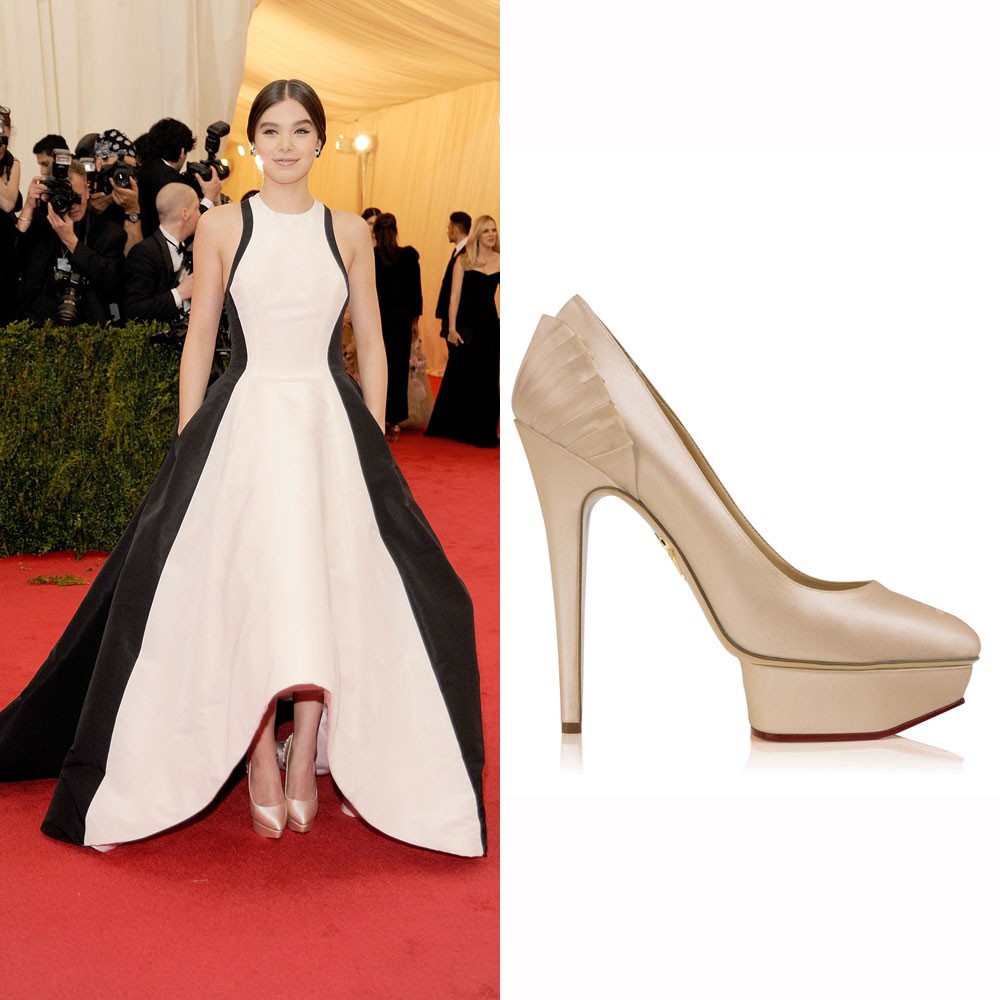 This Charlotte Olympia Paloma Satin Pumps is available in different colors at Harrods.com.