Last Friday Hailee Steinfeld sang at the Today Show in New York City as part of its Citi Concert Scrics.

It was raining but she was absolutely stunning and she didn't stop singing. She had an amazing look showing off her flat stomach. She had this concert for her faithful fans who were there despite the rain. She has only 20 years old.
For this occasion she decided to wear a white crop top that evaluated her toned midriff matched with a pair of ripped denim jeans and grey.

He look was really casual but with a touch of glam at her feet. She wore a pair of chuncky-heeled boots. She was really amazing. She likes shoes a lot and infact she has an incredible collection! She has all the latest model to have a look always on point. These ankle boots are by Stuart Weitzman, the ultimate designer.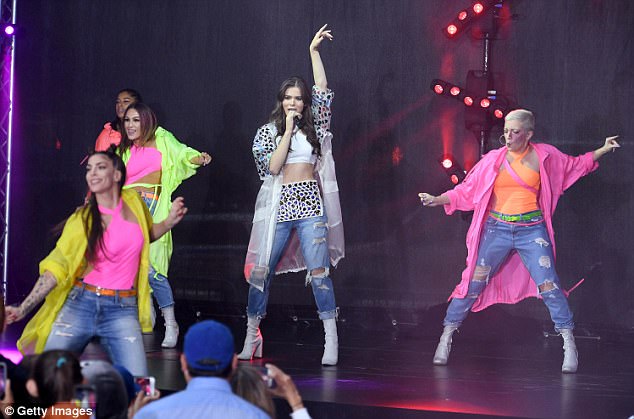 His shoes became a fashion phenomenon. You can still buy the boots of Hailee because they are still available! Even if it's summer it's still time to buy a pair of these amazing boots and match them as the singer Hailee did! Over her simple tee she had an over-sized, translucent jacket boasting a colorful pattern on the shoulders.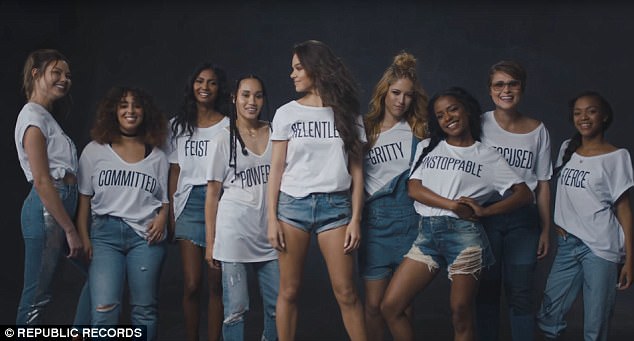 Then she matched a fanny-pack belt with the same pattern in purple and black. She let her brown and long hair down in large curls. Then she put some black eyeliner and a swipe of dark nail polish. During the concert she was supported by a lot of dancers.
Let' s buy some similar boots for less clicking below.