Gwyneth Paltrow is having a moment. She's channeling her youth and it is showing on her face. The actress looked years younger as she attended the opening of her Goop shop in New York City on Wednesday. Gwyneth looked refreshed for the occasion, and I mean there were significantly less wrinkles on her than usual.
I guess those laser facials are working on her, yes?
What drew most of my attention, however, was the frock she used for the evening. It was frothy, quirky, and somehow romantic. The piece was crafted in mesh material and it was sprinkled with gold stars all over.
Even more eye-catching was the winged eagle embroidered on her chest. No doubt, it made her bosom look significantly larger. Gwyneth capped off the angelic attire with a pair of nude ankle-strap pumps detailed with block heels and rounded toes. In a nutshell, she looked retro chic in the whole getup.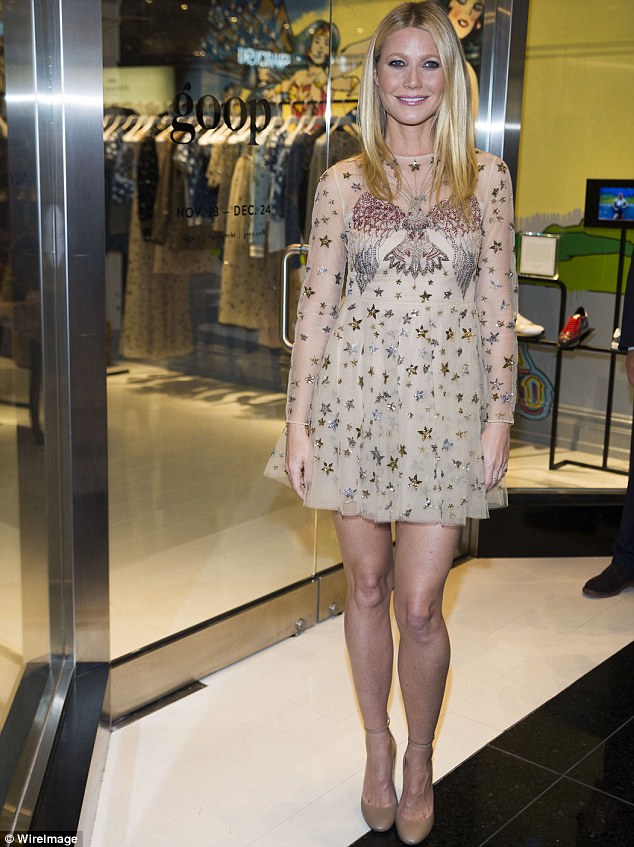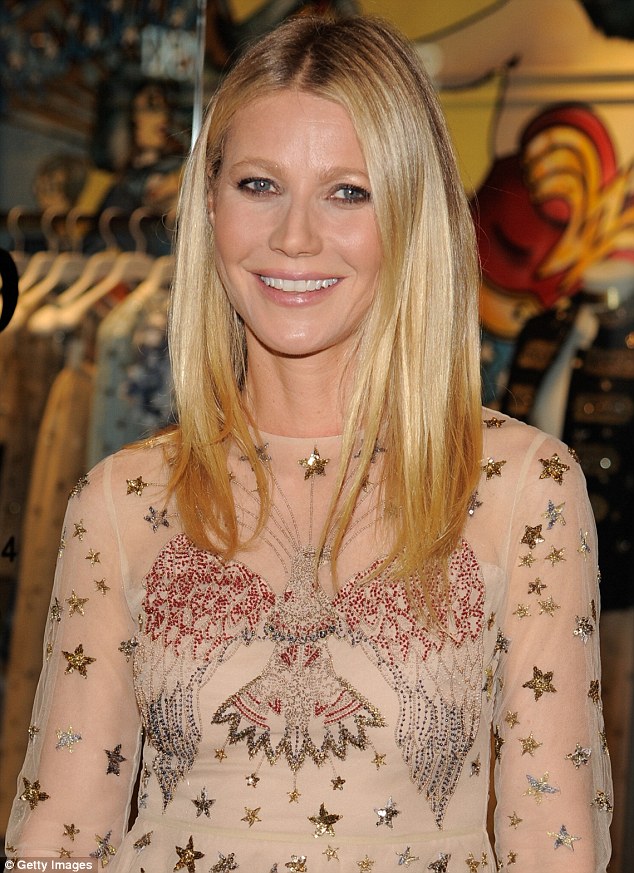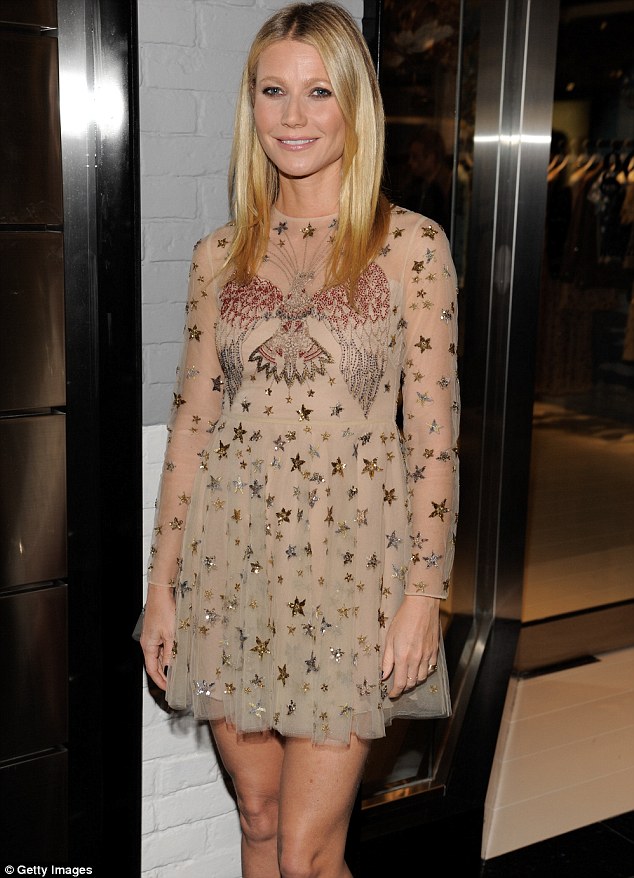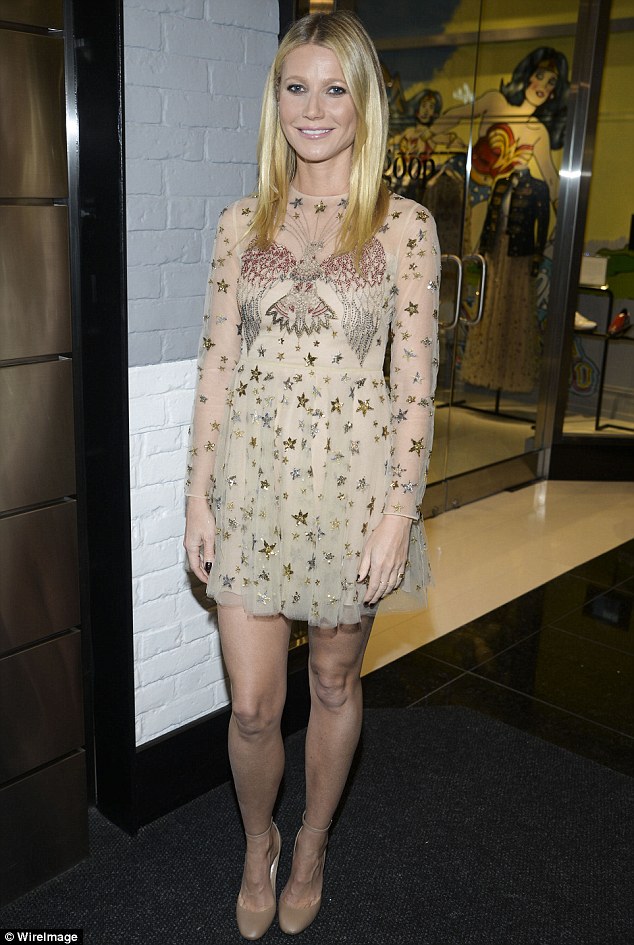 Gwyneth Paltrow attends the opening of her Goop store in New York City on December 2, 2015
What are your thoughts on Gwyneth's latest fashion choice? Do you think she should have worn something more elegant, and er, age appropriate?
The nude color suits her, but I'm not too fond of the star and eagle details on her dress. Then again, perhaps she wanted to look playful for the event.
Just so you know, Gwyneth's dress and shoes are from Valentino. The frock isn't available online, but you're free to try similar options from Valentino if you're interested.
As for her baby-doll shoes, here's a closer look at the pair. They feature 4.25-inch-tall block heels, extended and contoured heel counters, and very slim ankle straps.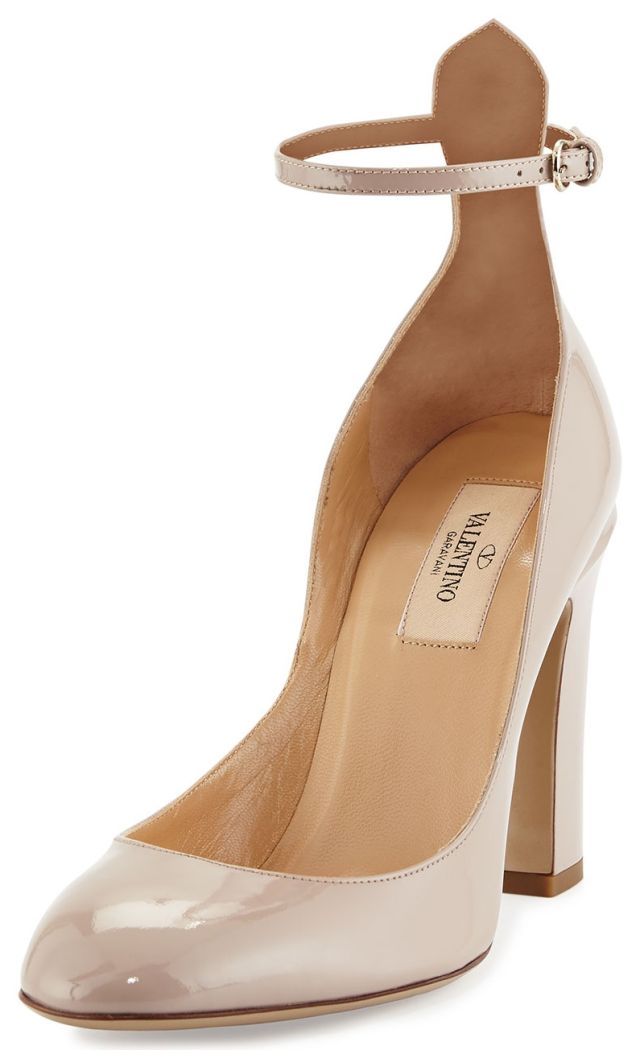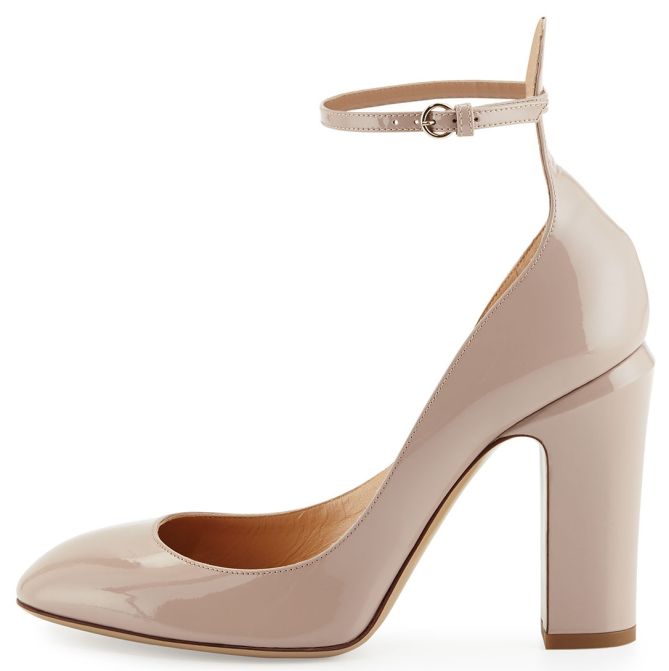 Valentino Ankle Wrap Pumps in Patent Blush, $402 (was $845)
If you're a size 9.5, you're in luck because that size is on sale at Last Call. Otherwise, head over to Barneys to grab the shoes at full price. If you don't like the thick heels, Valentino also offers the same style with slim pins at the bottom (see below):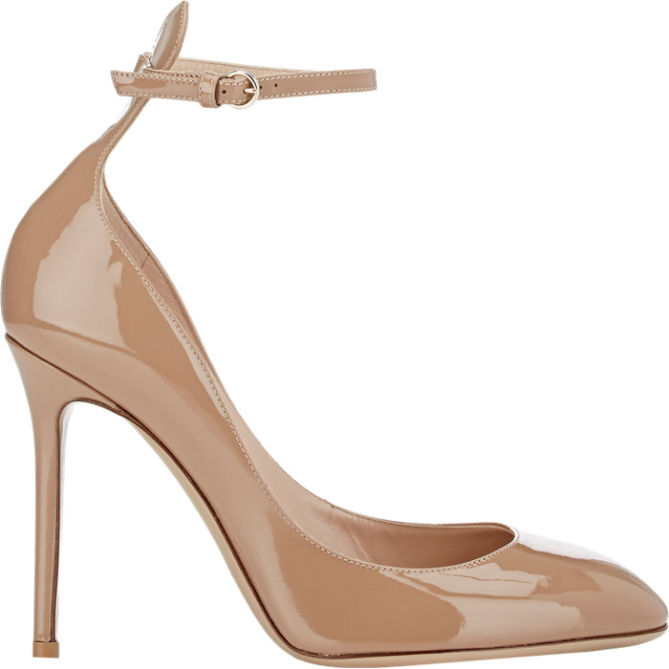 Valentino Tango Pumps, $845