We all know how Gwyneth Paltrow is a bit of an exhibitionist, so the outfit she wore to the Mortdecai premiere in Los Angeles on Wednesday night was no surprise.
The actress slipped into a teal blue creation by Lanvin that showcased her side boobs and legs. She complemented the piece with statement earrings, some cocktail rings, and a pair of textured blue sandals that matched the color of her dress. The gown was actually a little ill-fitting, but all in all, she didn't look so bad.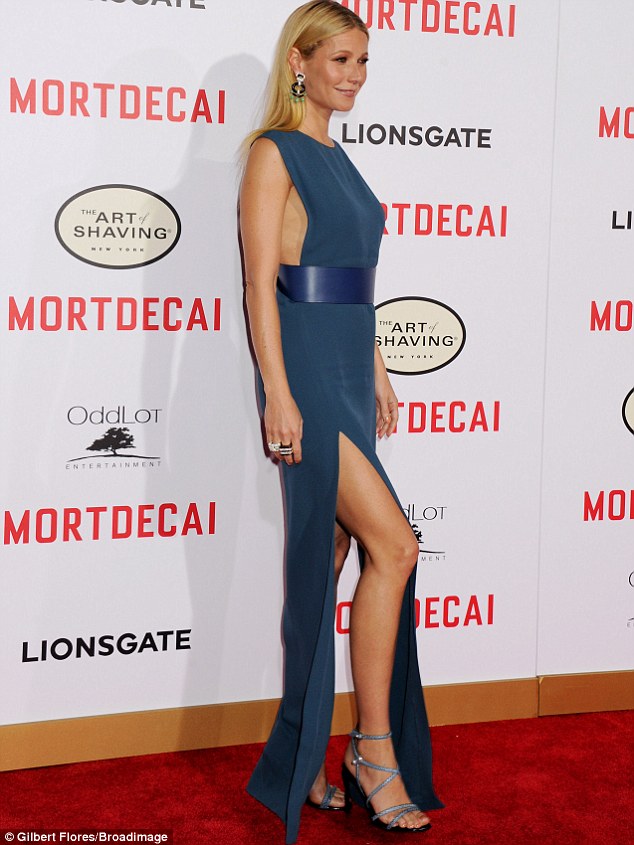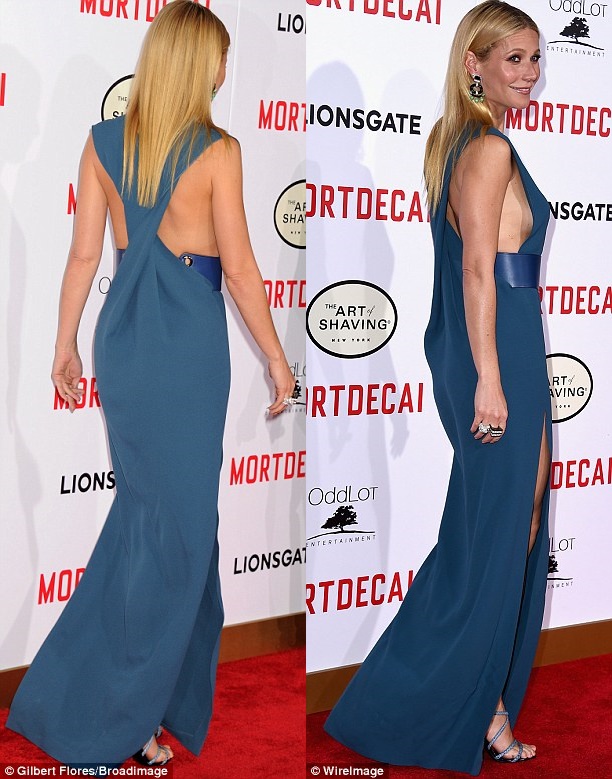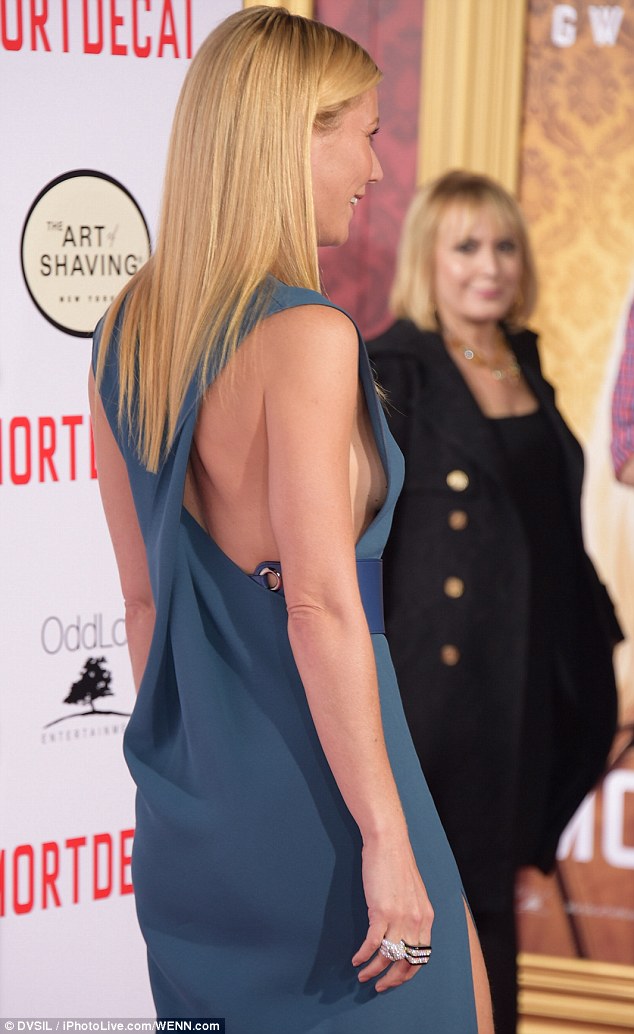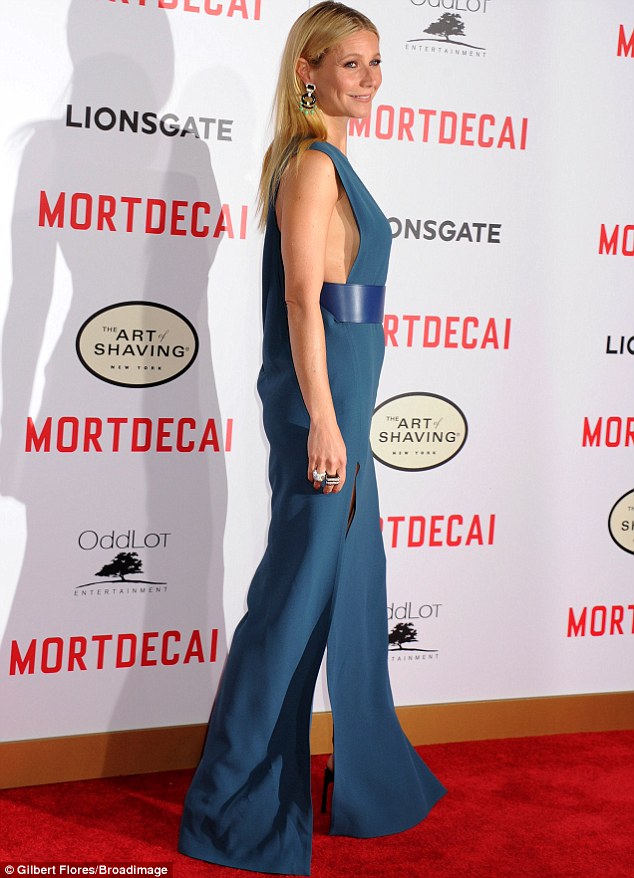 Gwyneth Paltrow  attends the Mortdecai screening in Los Angeles on January 21, 2015
How do you like Gwyneth's outfit? Does she look hot in it or not?
I'm not too fond of the dress, but I do love her sandals. It's hard to appreciate them from a distance, but up close, they are quite exquisite.
Gwyneth's sandals are by Lanvin. I couldn't find them in blue online, but here they  are in natural snake. They feature pearl-detailed ankle straps and a very sexy criss-cross design. The heels on these shoes are also uniquely shaped — slim and angular like a pyramid.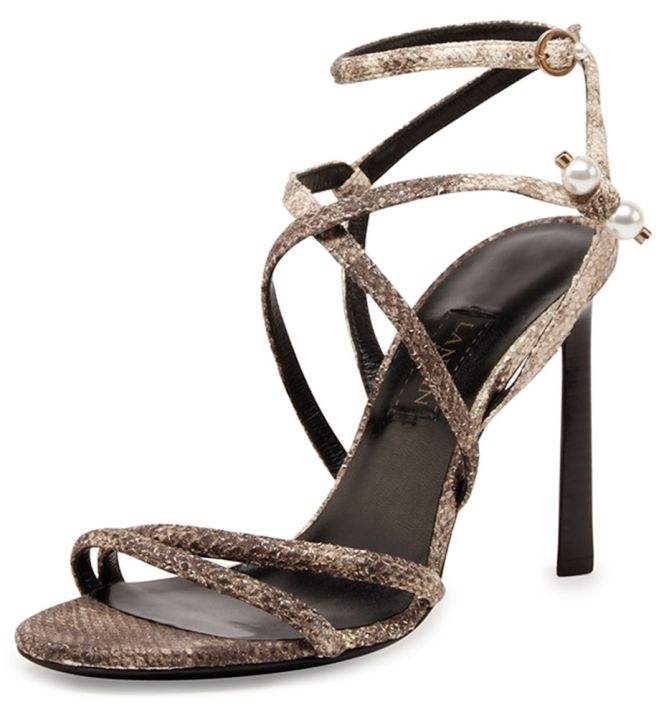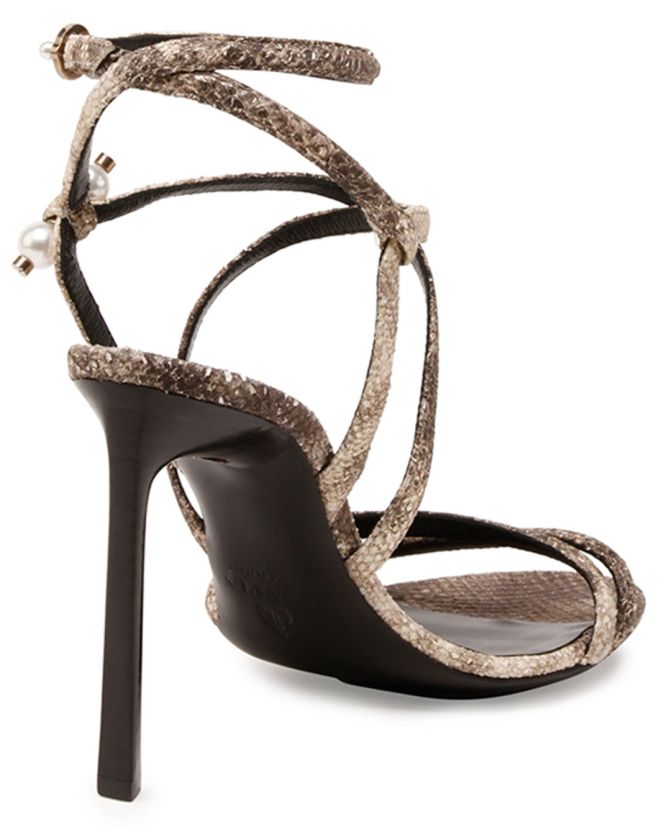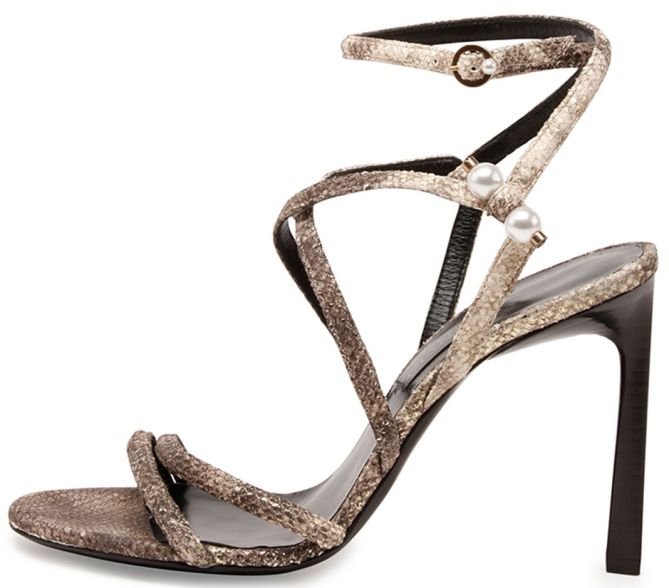 Lanvin Pierced Pearl Strappy Sandals, $990
Do you like what you see, or are you put off by the exotic print?
You can shop for the sandals online. They retail at a pricey $990. Yep, much more expensive than, say, a pair of classic Louboutin pumps. But then again, if they fit your fancy, grabbing them shouldn't be a problem.