The style of Gwen Stefani is unique and you can recognize it everywhere!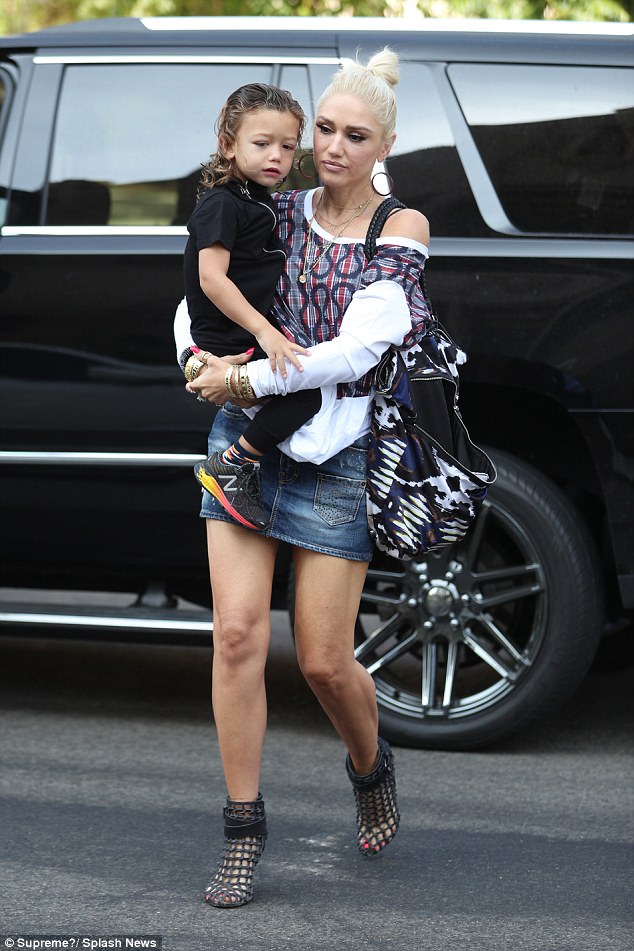 She was spotted again in Los Angeles on Sunday with another particular look. She was outside a church, she was about to go inside with her sons Kingston, Appolo and Zuma. In this occasion she wore a slouchy, loudly-printed top matched with a denim mini skirt. And then at her feet cage heels.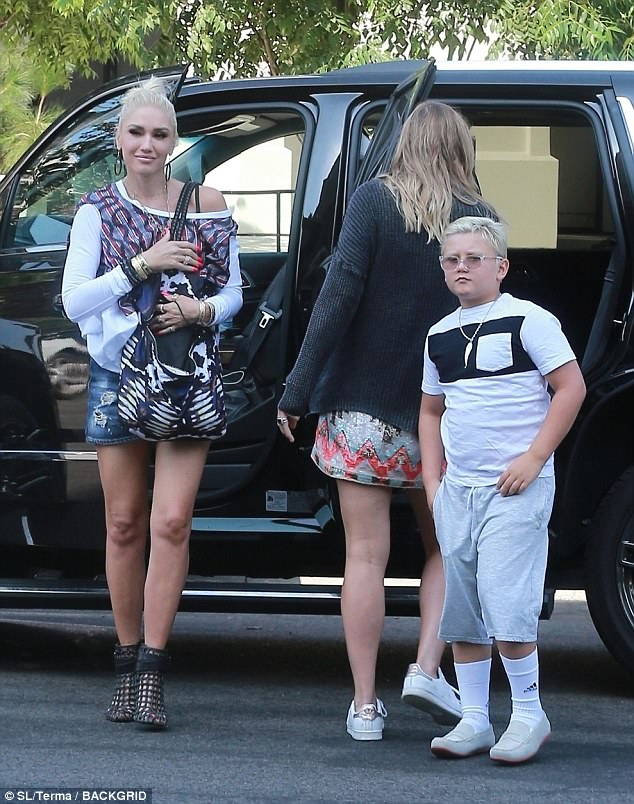 These are by Givenchy and we absolutely love them!They are perfect for her eccentric look but they could be suitable for your look as well, with jeans, shorts or dresses they are a good choice for your summer looks.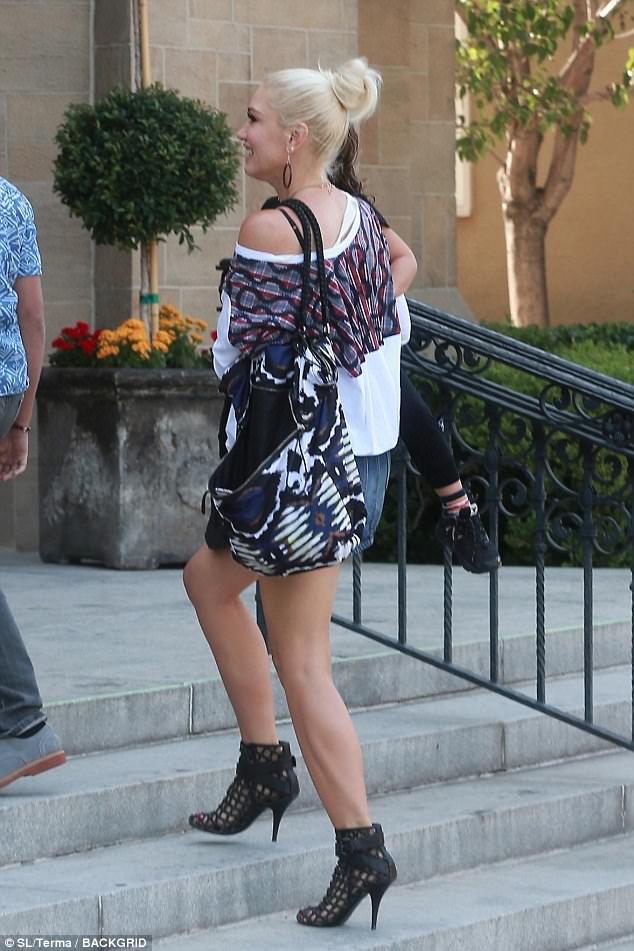 They are stylish! Unfortunately, Gwen Stefani's caged heels are sold out but you can find a similar pair. She is not the first celeb to be spotted with this pair of shoes so you can understand that it's time to grab your pair! Do you think this is appropiate for a visit to chuch? Of course, it's not the most suitable for this but Gwen Stefani has her own style, so we can accept it!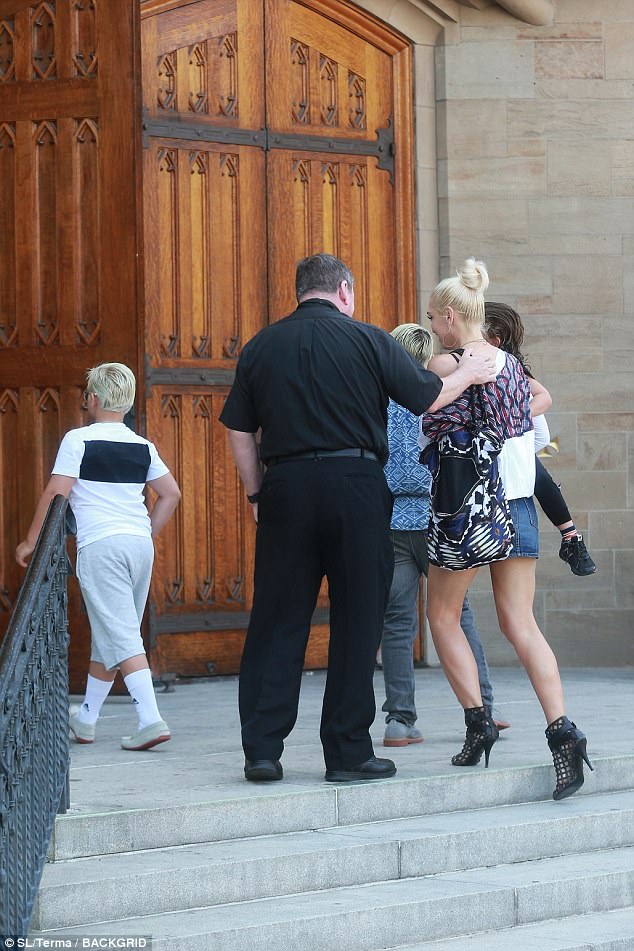 She has her blonde hair tied up into a bun for a no-fuss look. It's strange that she hasn't her signature, the red lipstick. For this outing she replaced it by a nude tone and heavy eye makeup. She finished off her look with long dangling earrings with hoops attached at the end.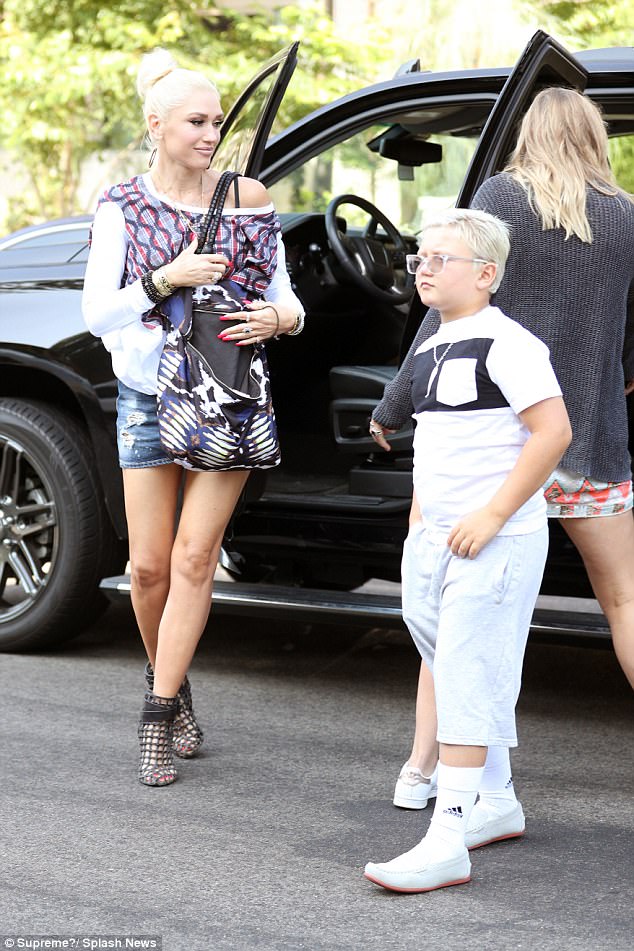 We like her eccentric look! Gwen and her family was going to the church for their day of worship. Her three sons are from the marriage to ex husband Gavin Rossdale, the singer of the band Bush. They ended their marriage after 13 years because he cheated on Gwen with their nanny.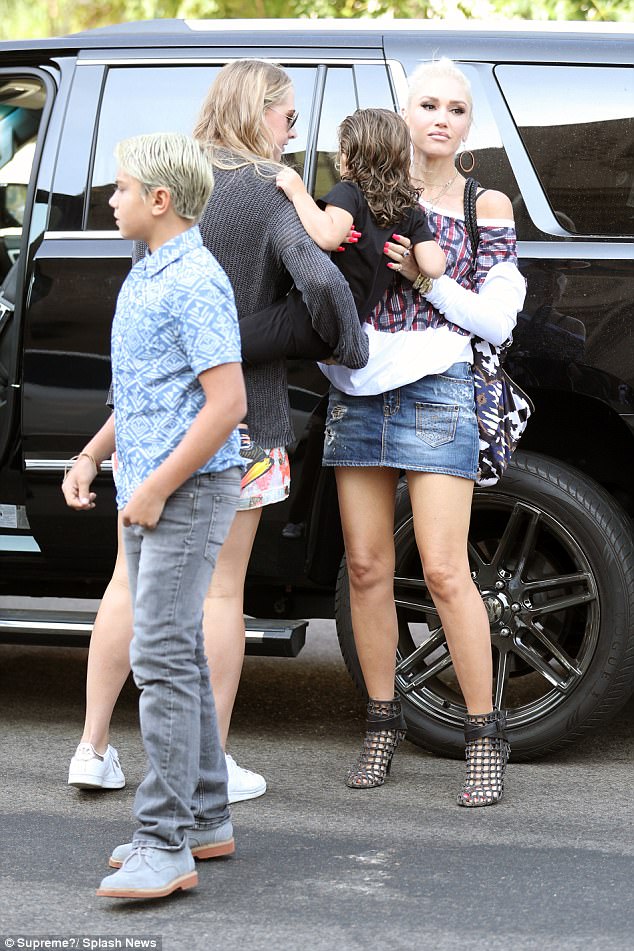 Let's buy some similar caged sandals for less.