Gwen Stefani visited Lake Arrowhead in California last Saturday. With her there was all the family, Blake Shelton and her 3 sons, Kingston, Zuma and Apollo.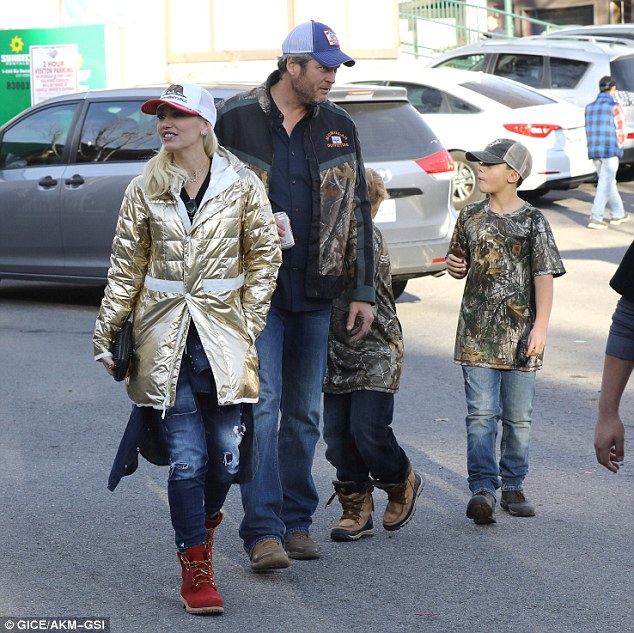 Gwen has always had a very particular and eccentric look, we can define it a rock chic look. She has 47 years old but she is still able to stand out from the crowd. In this case she wore a lustrous gold jacket teamed with light wash distressed denims that encased her lean limbs.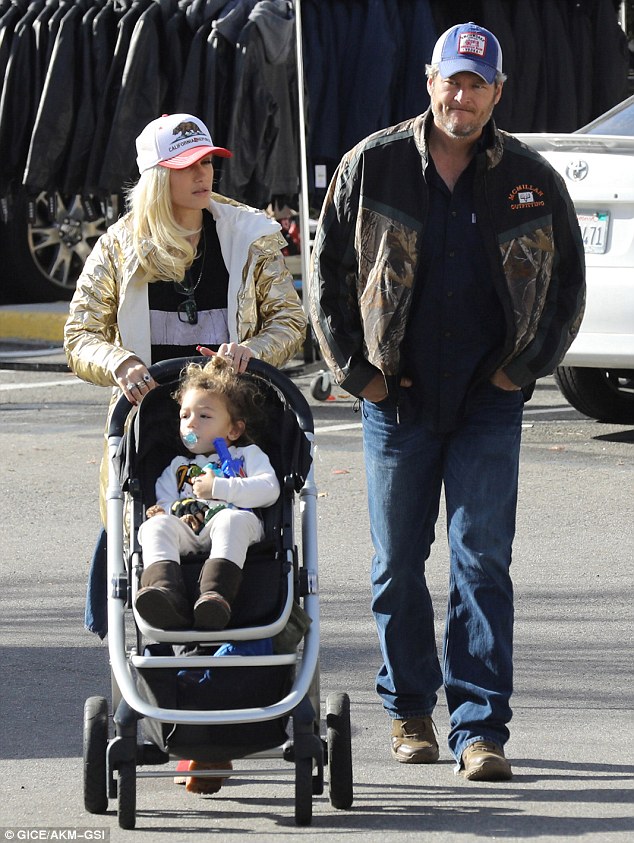 She also added to her look beautiful and eccentric details like a California Republic baseball cap and different gold necklaces and earrings. Gwen Stefani is always recognizable for her blonde hair now locks to one side with soft curls at the end.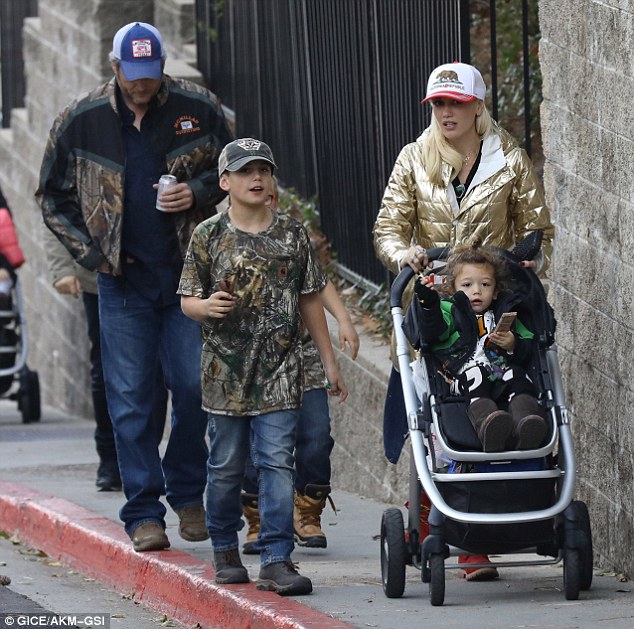 She always uses a red lipgloss but now she opted for a toned down neutral colour but she stayed true to her heavily lined an lashed eye look. Let's focus on her shoes. She decided to wear a pair of Timberland red boots. A lot of stars like wearing this kind of boots.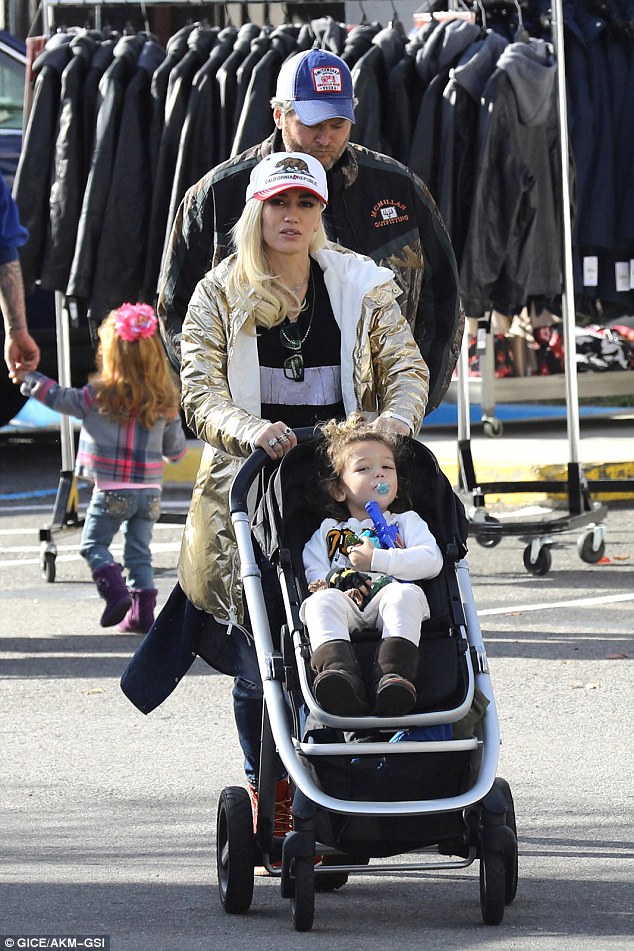 Infact Timberland is an iconic label and everyone should have a pair in its wardrobe. We can say that Gwen was able to match these red boots really well with her gold coat. Gwen Stefani looked really happy with her partner. Maybe they are going to get marry soon.