Gwen Stefani took a break from sporting L.A.M.B. footwear on Friday as she made an appearance on The Late Show with Stephen Colbert in New York City. But in keeping with her grunge style, The Voice judge wore the usual low-slung slouchy pants and then teamed the pair with high-waist fishnet stockings, as well as a strapless bra. She complemented the mix with a black blazer, a statement necklace, and her signature red lip color. Her toned tummy was on full display, but nothing was more noticeable than the fishnet heels she used to cap off the attire.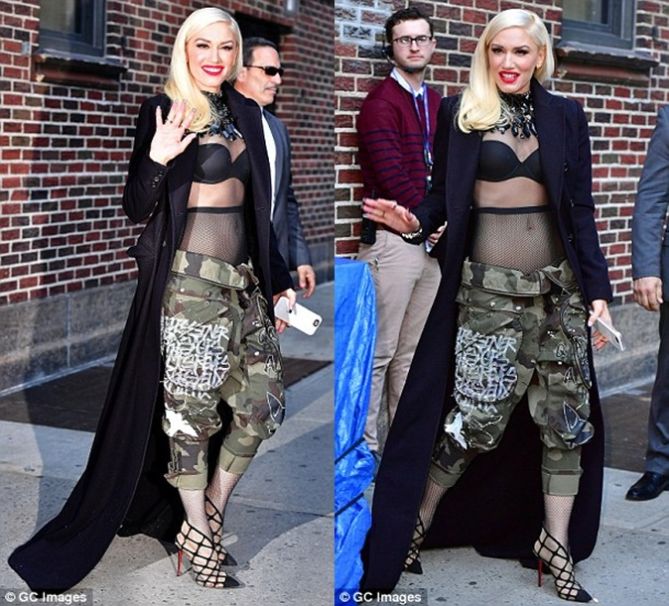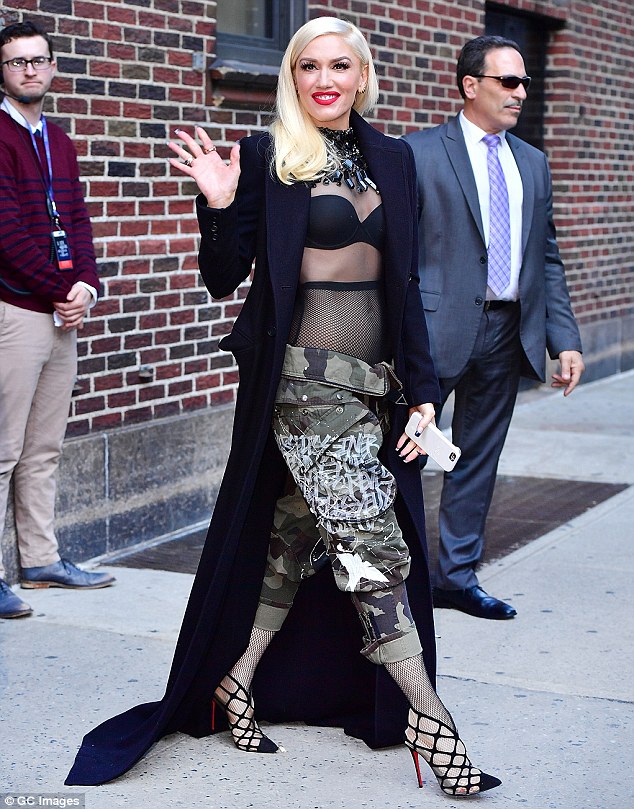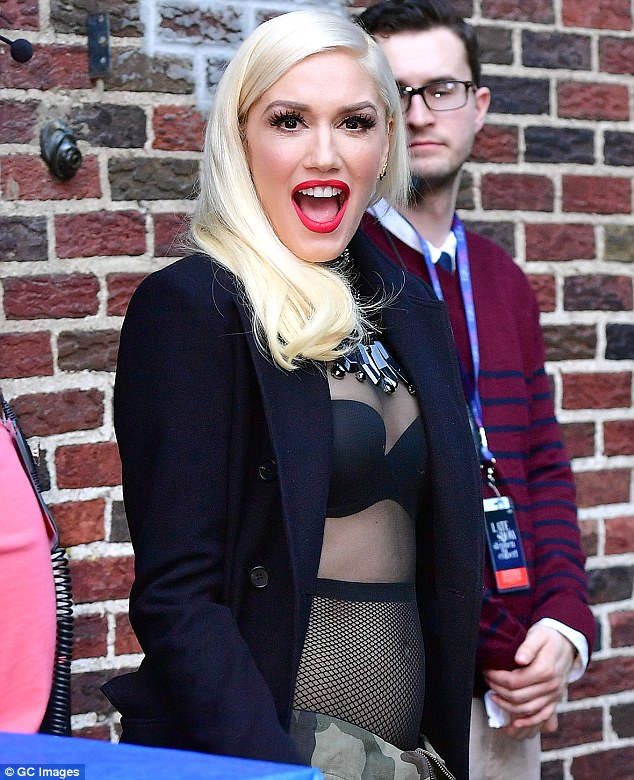 Gwen Stefani makes an appearance on The Late Show with Stephen Colbert in New York City on April 1, 2016
How do you like Gwen's getup? Do you approve?
I can't say I'll wear the outfit, but I'm not going to deny she looks good in it. And then there's the fact that Gwen is probably the only celebrity who can pull off such an attire. Would you agree?
Gwen wore a white frock with ribbon appliqués and pointy Louboutins when she taped the appearance. She also decked herself in a mini dress and thigh-high boots earlier in the day for her guesting on Good Morning America. However, of all the three outfits, I like the post-show appearance best.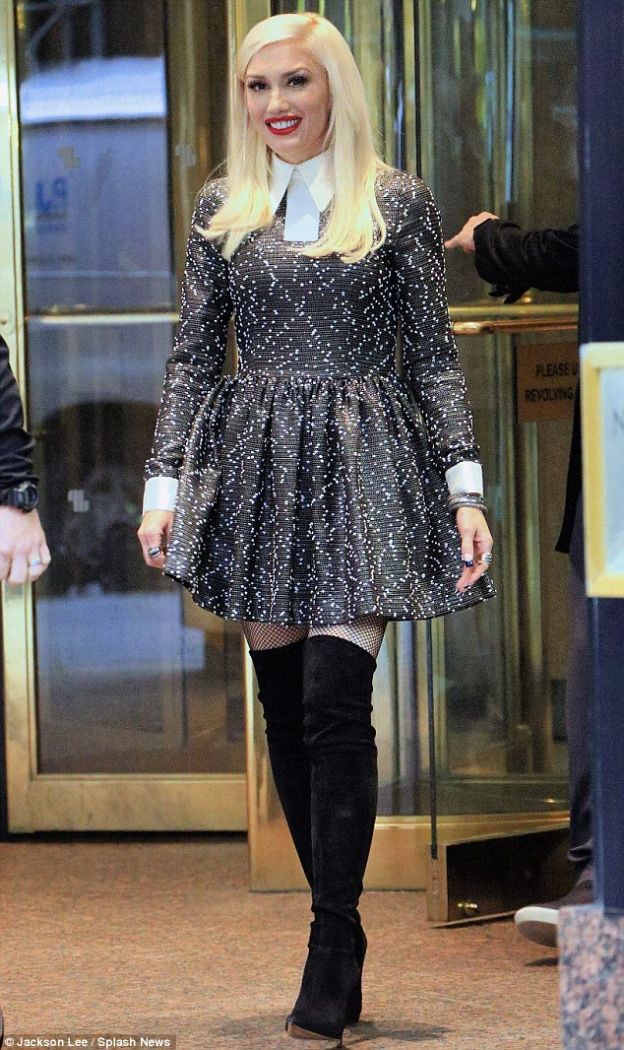 Gwen wore a printed mini dress and over-the-knee boots for her appearance on Good Morning America earlier in the day
Gwen wore a white dress with ribbon appliques when she taped her appearance for The Late Show with Stephen Colbert
Of Gwen's three outfits, which do you prefer?
I couldn't find any details on her ensembles, but what I can tell you is that her boots from the GMA appearance are from Casadei. Below is a closer look. They feature stretchy suede material and the label's signature Blade heels: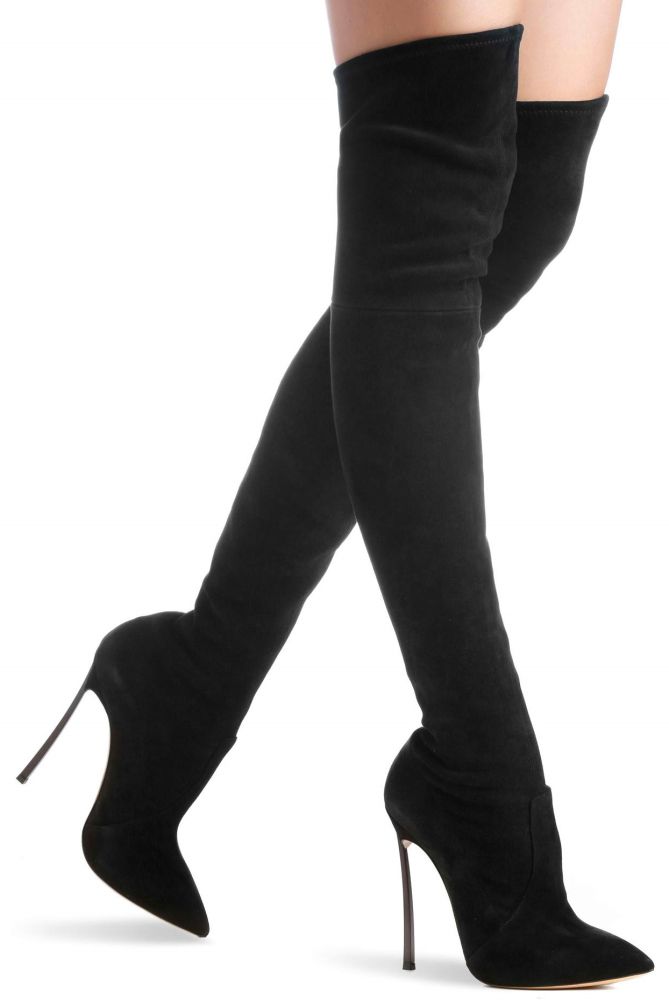 Casadei Blade Boots, €1290
Her pumps appear to be the "So Kate", a Louboutin style that has seen many renditions including multicolor snake, patent, suede, and metallic.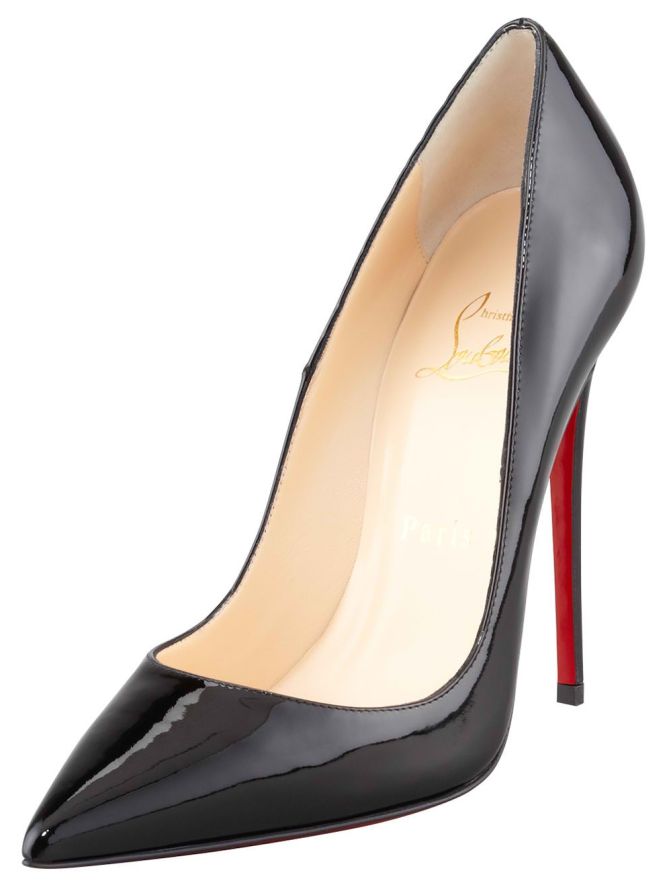 Christian Louboutin So Kate Pumps in Black Patent, $675
No information has been released on Gwen's cap-toe fishnet booties from the post-show outfit, but below are similar styles from Louboutin that may interest you. Which of these would you grab?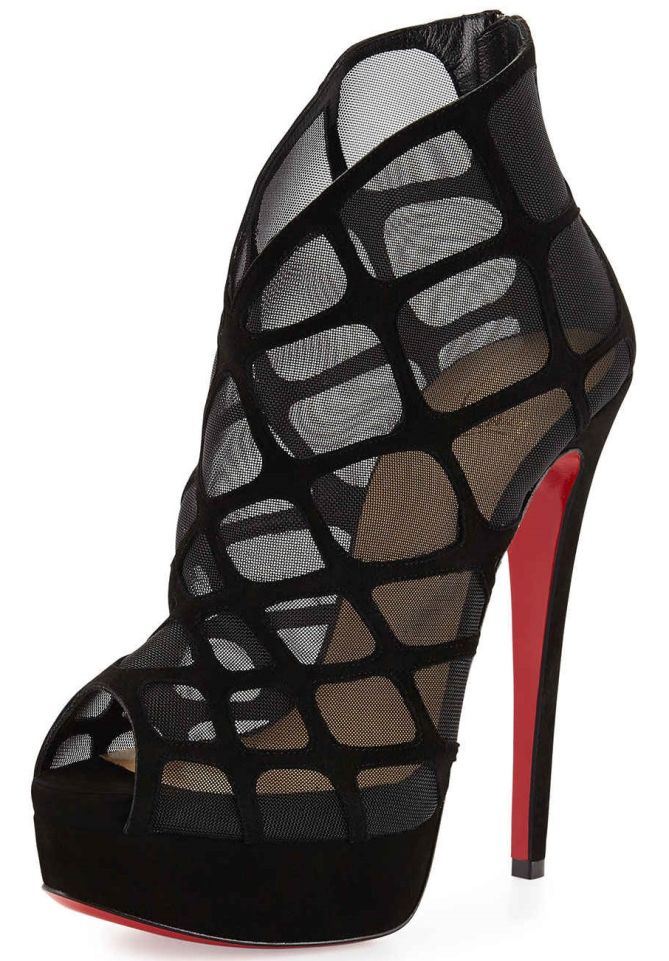 Christian Louboutin Altarakna Mesh Cage Booties, $1495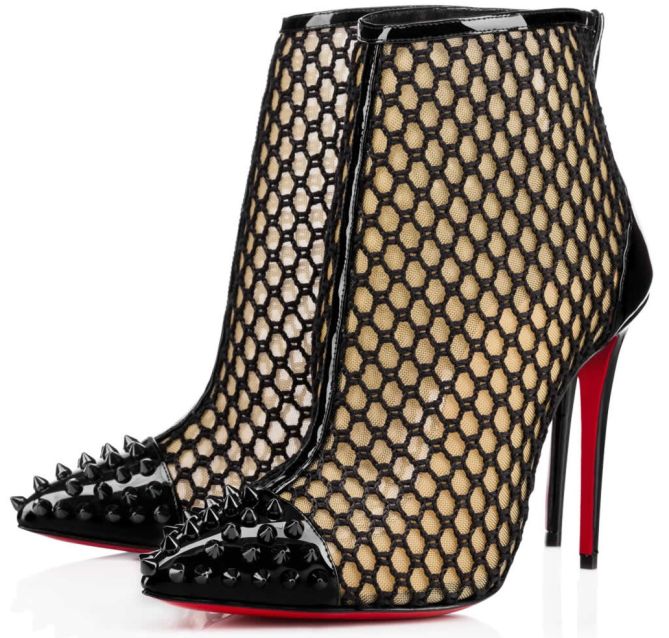 Christian Louboutin Guniboot with Spikes, $1195