Gwen Stefani put on a rather daring display as she stepped out to celebrate a friend's birthday in Beverly Hills on Friday night. The singer and fashion entrepreneur wore a cutout frock that exposed her butt cheeks. The dress wasn't exactly skintight. It was loose like a sack, but the cutout sections certainly kept it interesting.
Gwen teamed the number with mesh stockings, a high ponytail, red lipstick, a black clutch, and gold patterned boots. The look was very avante garde and funky. I can't say I liked it, but Gwen sure pulled it off.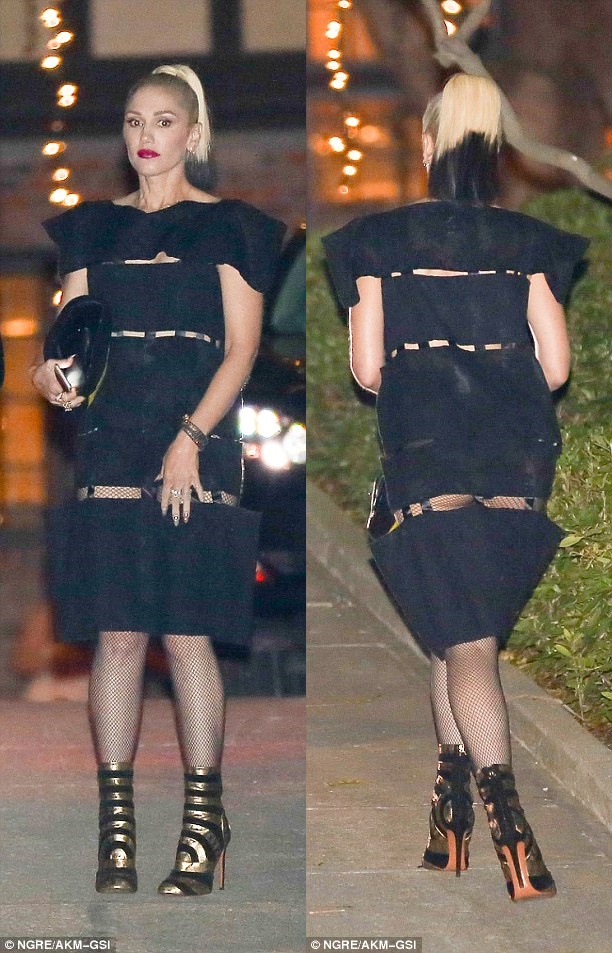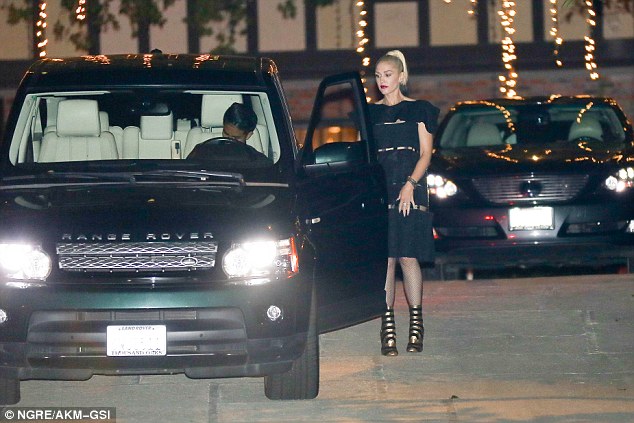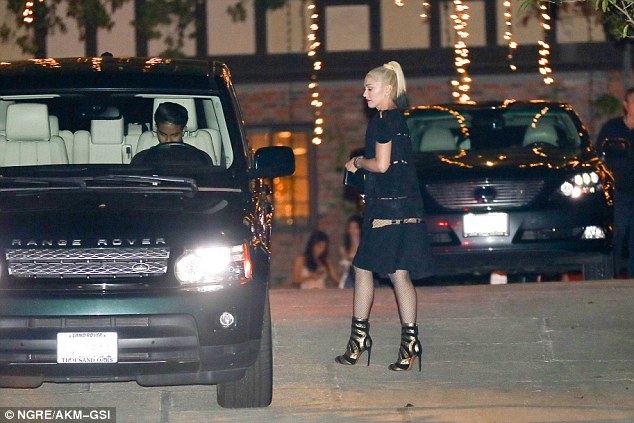 Gwen Stefani attends a friend's birthday party in Beverly Hills on June 3, 2016
What are your thoughts on Gwen's getup, ladies? Do you approve?
I can't help but wonder what went through her head when she decided to wear the dress. Then again, she's a mature adult, so she's entitled to wear whatever she wants.
The dress is so-so, but she made up for it with those catchy boots. No doubt, they create quite a statement. A quick look-up on the pair gave me Alaia. They're crafted from a mix of metallic and suede leather. The shoes are no longer available, but here they are up close: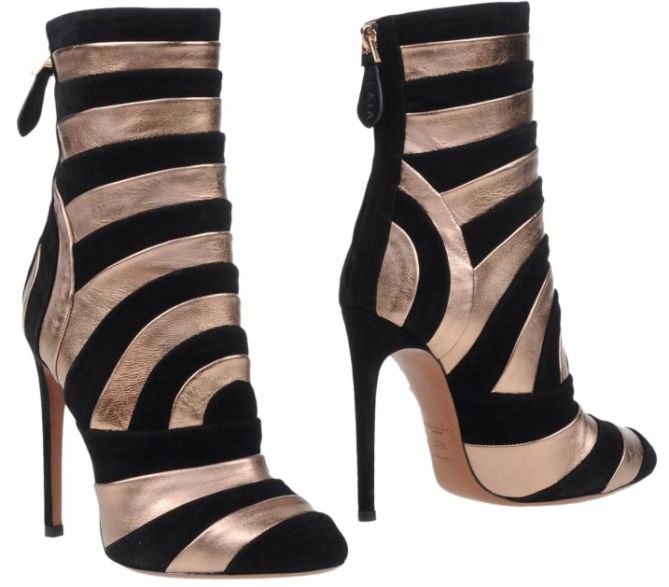 Alaia Patterned Metallic and Suede Boots, sold out
Like what you see?
Yes, they're showstopping. In fact, you won't need a lot of extras to be able to rock a pair. Simply put on some black skinny jeans and a black t-shirt, and you're all set!
As an alternative, you may consider these zebra-print platform boots from Alaia instead, or go with the textured lace-up options below, which are also from the label: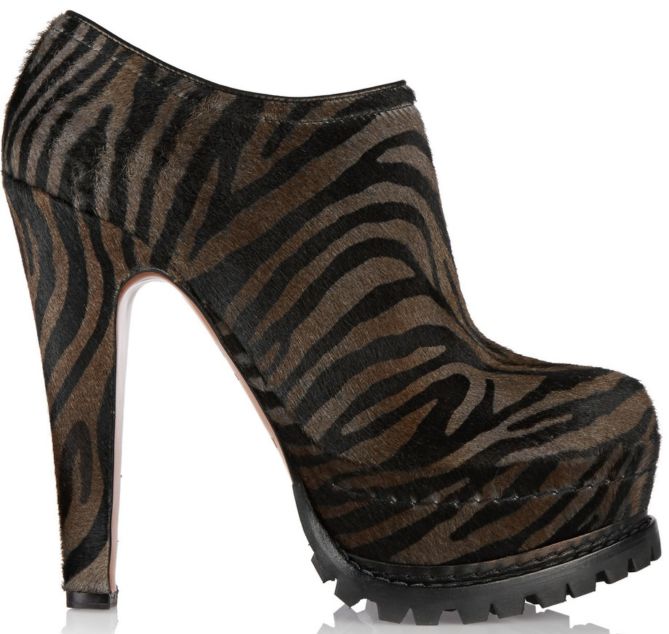 Alaia Zebra Print Calf-Hair Boots, $821 (was $1825)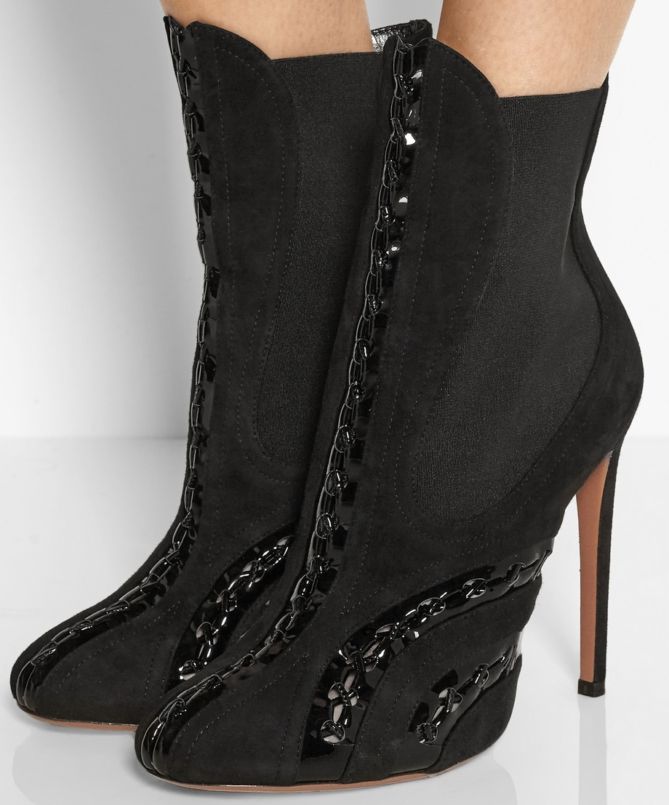 Alaia Patent Leather Ankle Boots, $1134 (was $1890)
Sorry, ladies. I couldn't find anything similar that wasn't too pricey. If it's statement boots you're after, maybe these star-spangled silver options from Marc Jacobs may interest you: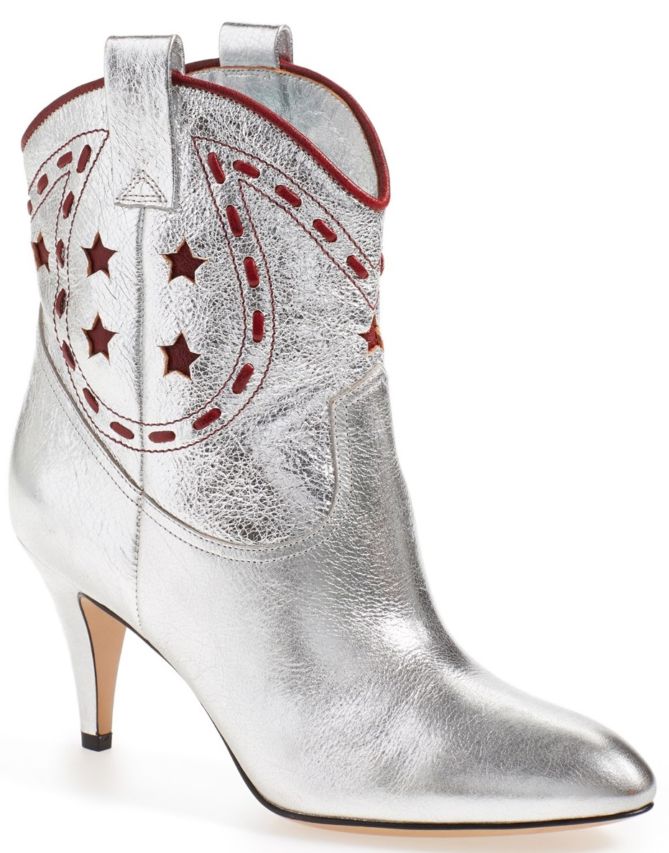 Marc Jacobs Georgia Western Boots, $297 (was $495)