Even with her hectic schedule, Gwen Stefani took time off to spend time with her two sons, Zuma and Apollo, on Wednesday. The singer's mommy-on-duty attire included a L.A.M.B. jacket worn over a white cashmere sweater and a pair of cuffed cropped jeans. She then complemented the mix with her usual makeup, but kept her feet comfortable with printed socks and high-top sneakers.
Gwen's jacket was quite striking, but it was nothing compared to the sporty kicks on her feet. You see, the shoes had eyes on them. No, I'm serious. They had eyes on them.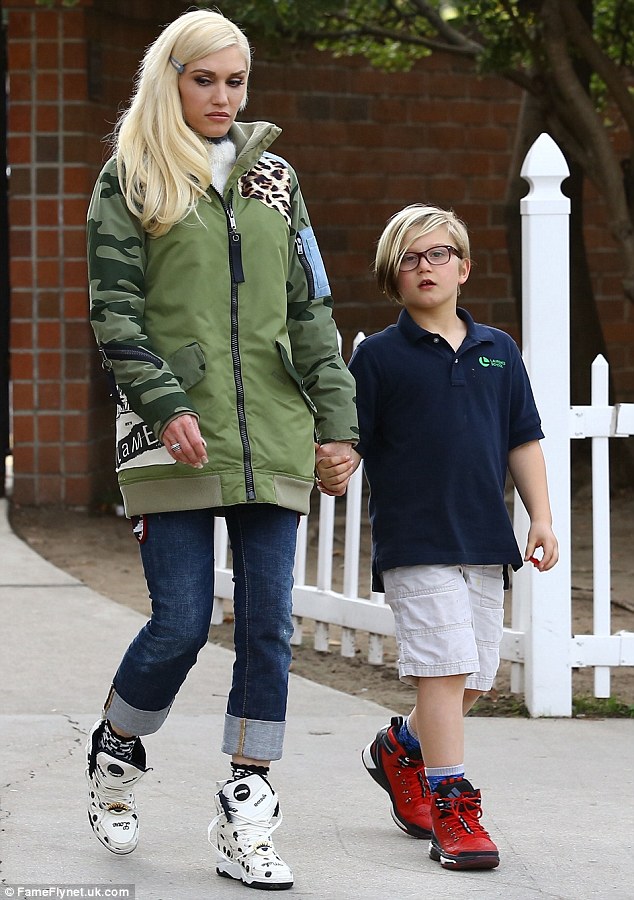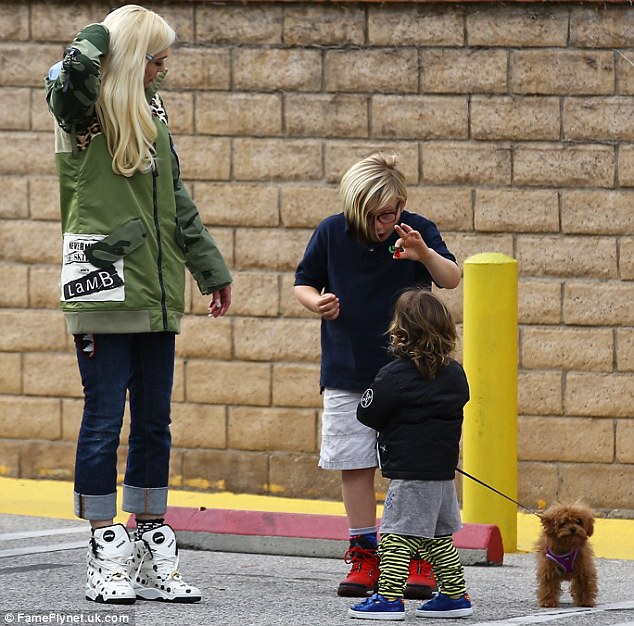 Gwen Stefani spends time with her two youngest sons, Zuma and Apollo, in Los Angeles on January 27, 2016
What an interesting pair. Would you agree? Are those decorative pins or did they come with the sneakers? Any idea where she scored the shoes?
Gwen's sporty kicks are the Reebok x Melody Ehsani polka dot blacktop pump wedge sneakers. Here's a similar pair from the Reebok website. It appears the "eyes" are sold with the shoes, but they're more like pins or appliques; not part of the shoe construction: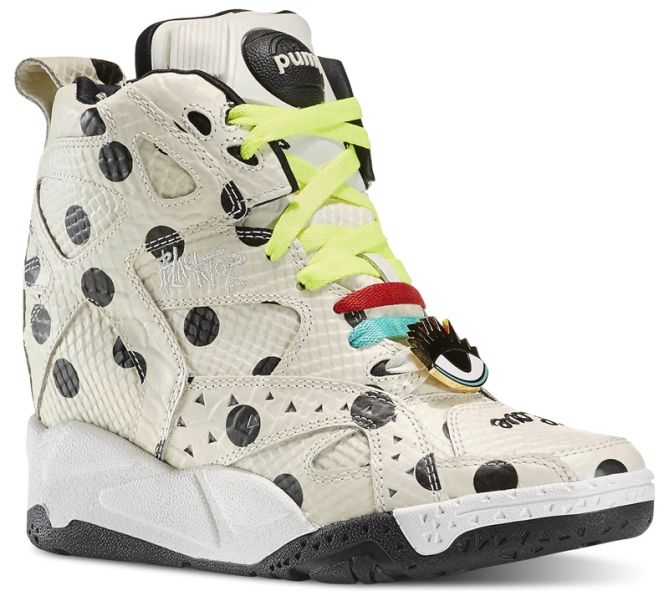 Reebok x Melody Ehsani Blacktop Pump Wedge Sneakers, $225
These sneakers are crafted with genuine leather uppers and feature polka-dot print all throughout. They are also fashioned with thick rubber soles, hidden wedge heels, and decorative eyes on the front that look like they'll stare back at anyone who looks at your shoes.
If you want a pair, you can grab one online. The sneakers retail at $225. Think they're worth it?