Gwen Stefani just revealed through an interview that she felt like she almost got Angelina Jolie's part in the movie Mr. and Mrs. Smith. Note that the key word here would be "felt", and not "almost", because we don't know if the casting team thought the same way.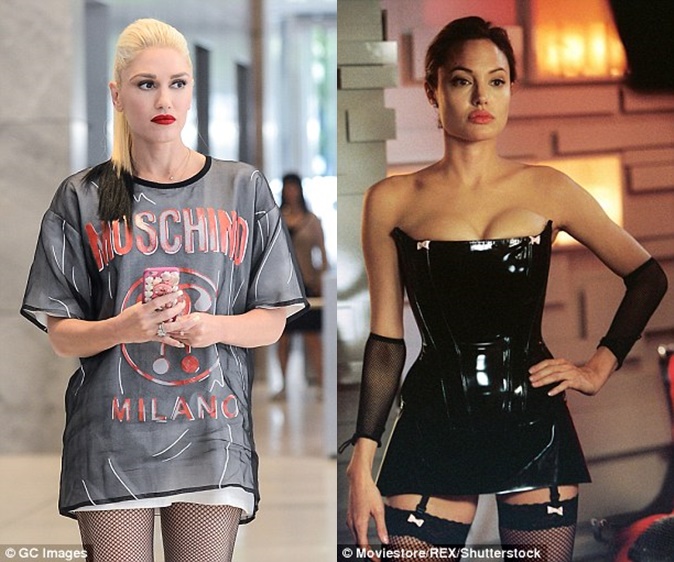 Gwen Stefani revealed that she almost got Angelina Jolie's part in the movie Mr. and Mrs. Smith
Then again, like any other human being, Gwen is entitled to feel whatever she wants to feel. There's really no harm in that. Besides, I think the more important thing to discuss here is the outfit she wore to that interview, which took place at SiriusXM in New York this week.
For the day, the former No Doubt vocalist went pants-less in a long Moschino shirt and then teamed the piece with fishnet stockings.
Yes, Gwen looked like she forgot her trousers, but I think that was the objective. She also teamed the getup with spiked red boots, which made her stand out even more. It was a new look coming from the singer considering she's best known for her drop-crotch pants. I can't say I was a fan of the whole ensemble, but I'm not going to deny she pulled it off.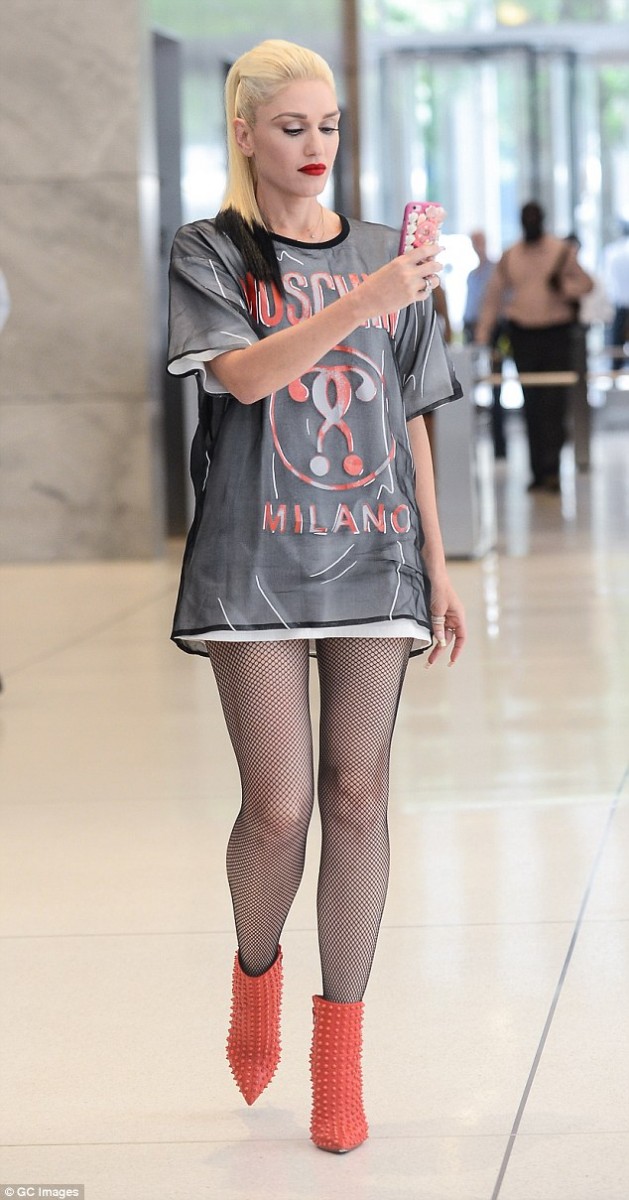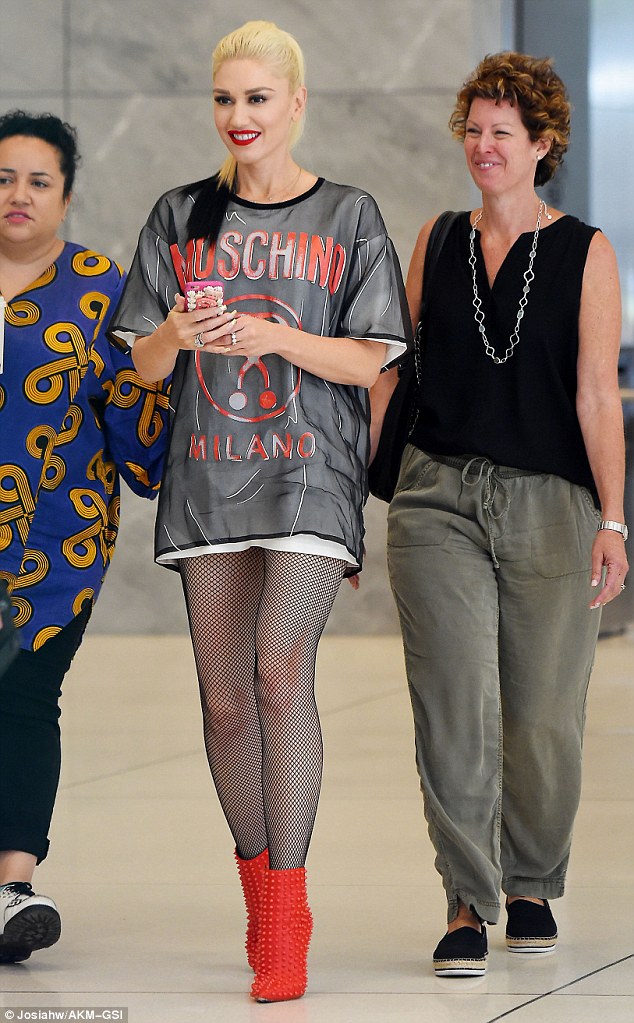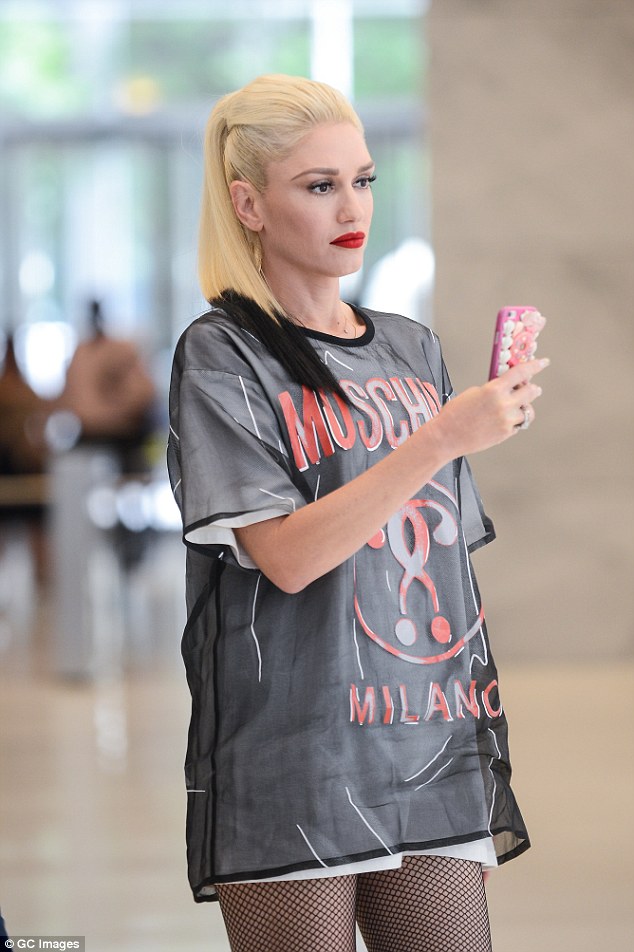 Gwen Stefani arrives at the SiriusXM studios in New York City on July 20, 2016
What are your thoughts on Gwen's latest sartorial choice? Do you approve?
The Moschino T-shirt is available at Selfridges if you want it. It's crafted from silk and cotton, and measures about 30 inches in length from the shoulder. If you're planning to get it, do think it over first because blowing off $675 on a single shirt doesn't sound practical at all: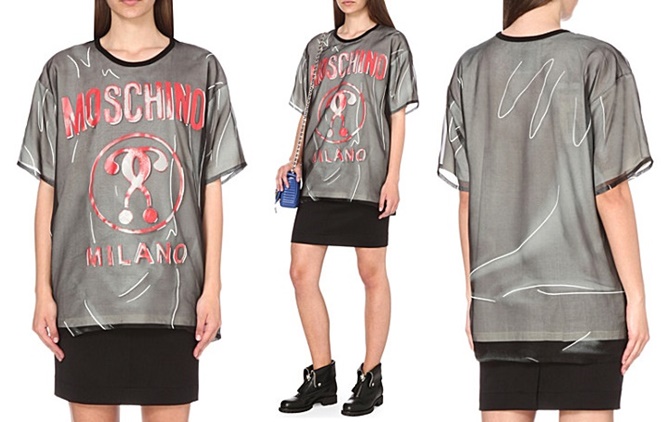 Moschino Mesh Layered Silk and Cotton T-Shirt, $675
Gwen's spiked red boots are the "Snakilta" from Christian Louboutin. Here's a closer look at the pair. They feature pointed toes, 4-inch-tall heels, and tonal spikes all over. The style is no longer available as it is an off-season pair, so best to try your luck at consignment stores.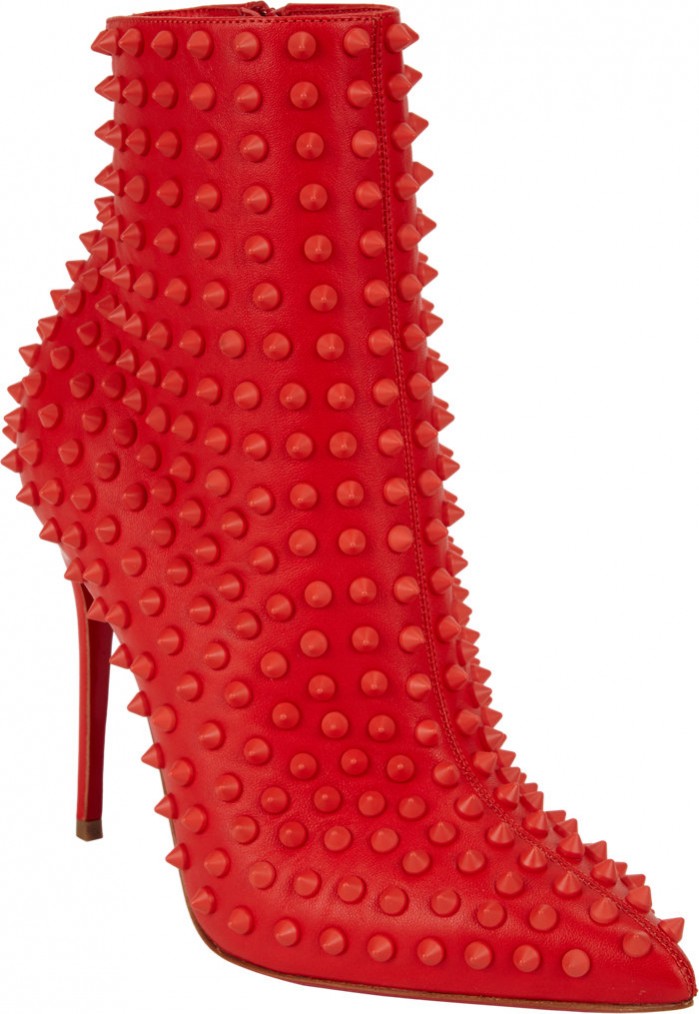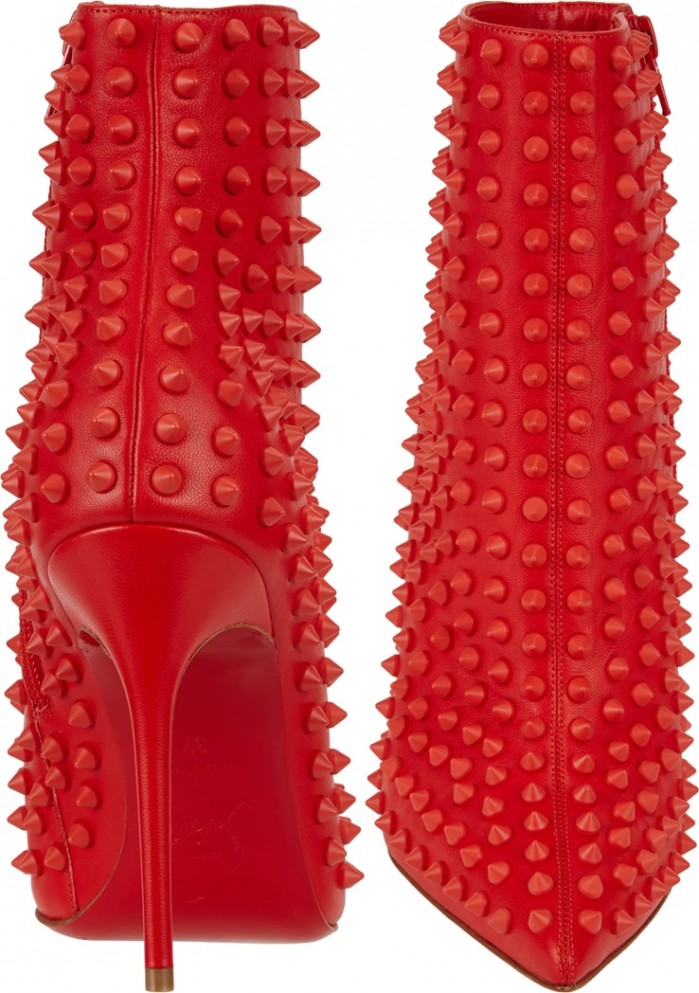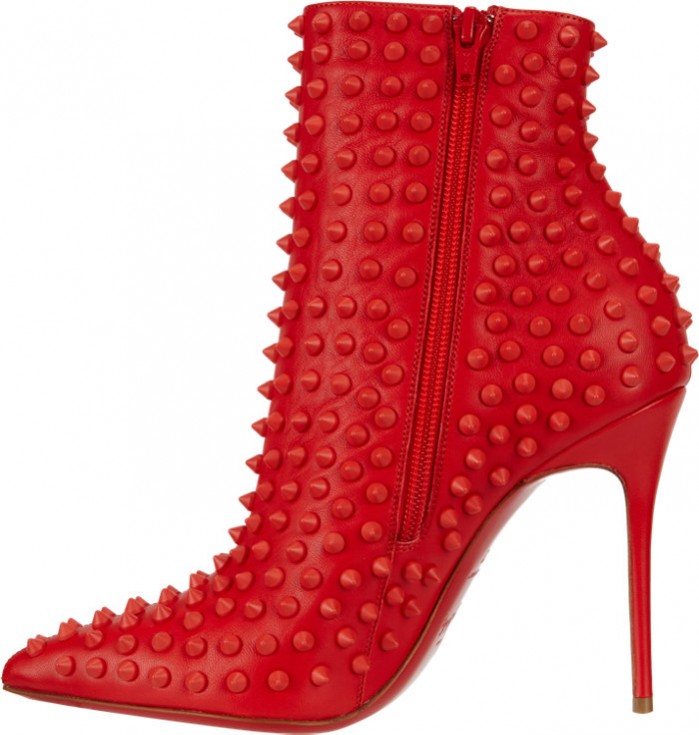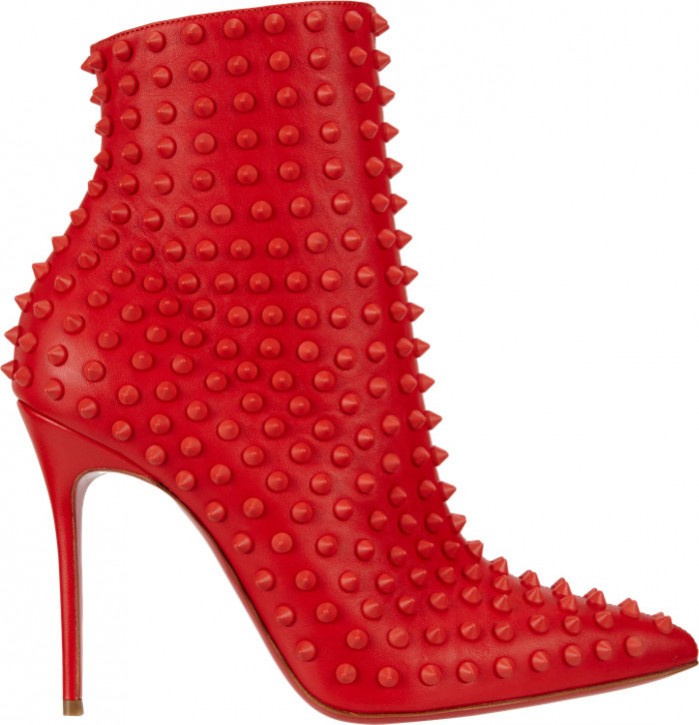 Christian Louboutin Snakilta Boots, sold out
Like what you see?
Red boots are statement-making. Rock and pair and you instantly rule the world. Kidding, of course; but you know what I mean.
For the gals who love their designer footwear, a good option to use, if you want to channel Gwen's look today, would be these laser-cut boots from Jimmy Choo: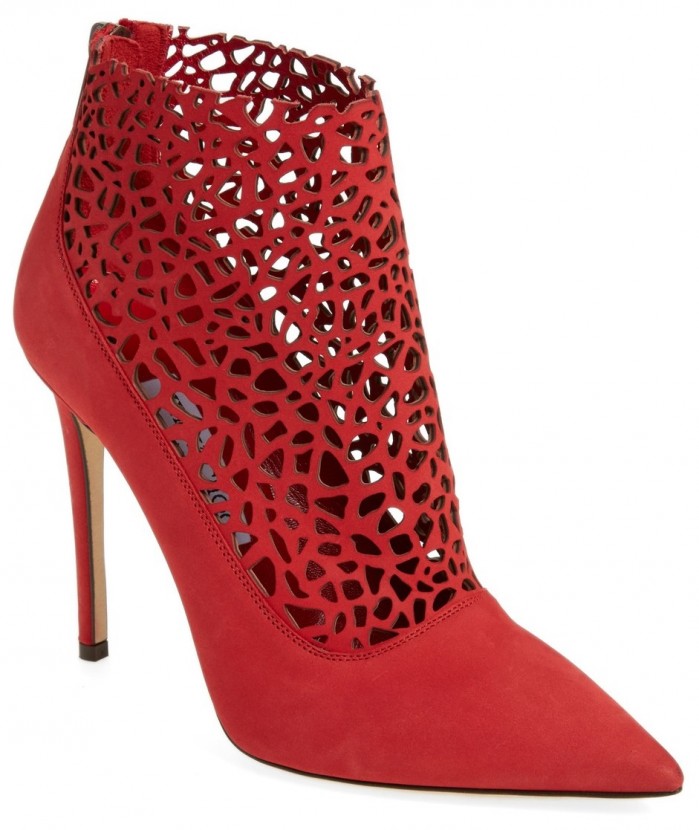 Jimmy Choo Maurice Perforated Boots, $1095
But if you're like me and you prefer to be frugal yet fashionable, go with these red boots from Topshop instead. They're not too pricey at $140.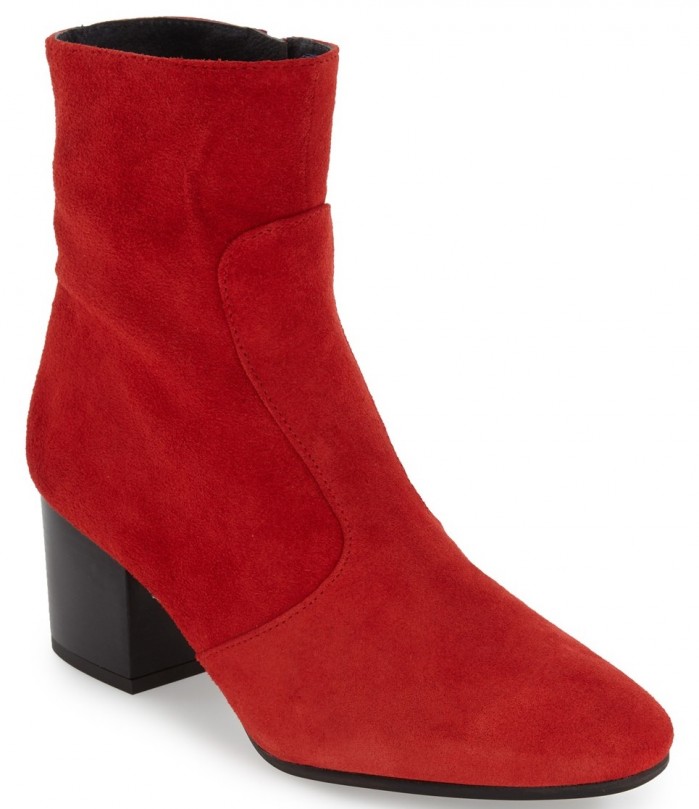 Topshop Mustard Western Boots, $140