Red boots can be intimidating to wear. If they're sleek, sky-high, and pointed, they're easier to style. But what about red boots that are bulky and masculine? Will you wear a pair?
Gwen Stefani does. Yep, red boots of whatever kind don't scare the singer-turned-fashion-designer. She wore her bulky-looking pair while in Mammoth, California, with her whole family on Friday.
Gwen styled her red boots with cropped boyfriend jeans, a black sweater, a beanie, and a mixed-print parka jacket. The outfit was nothing fancy, really, but with all the patterns and colors happening, you could say it was hard to ignore.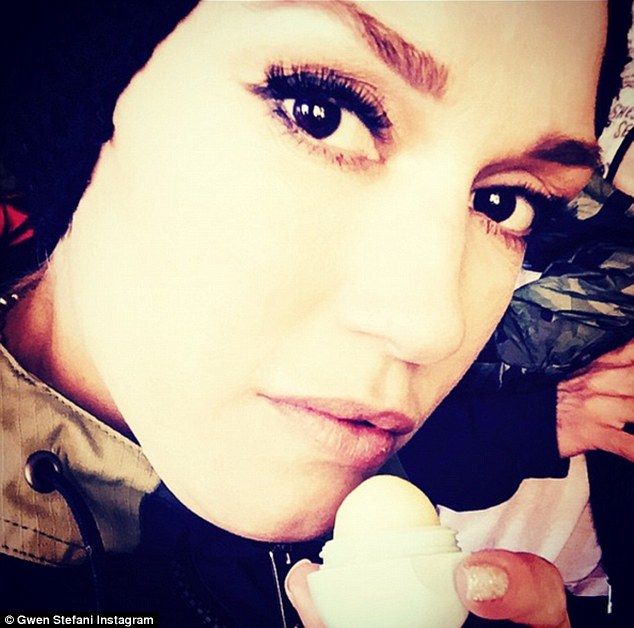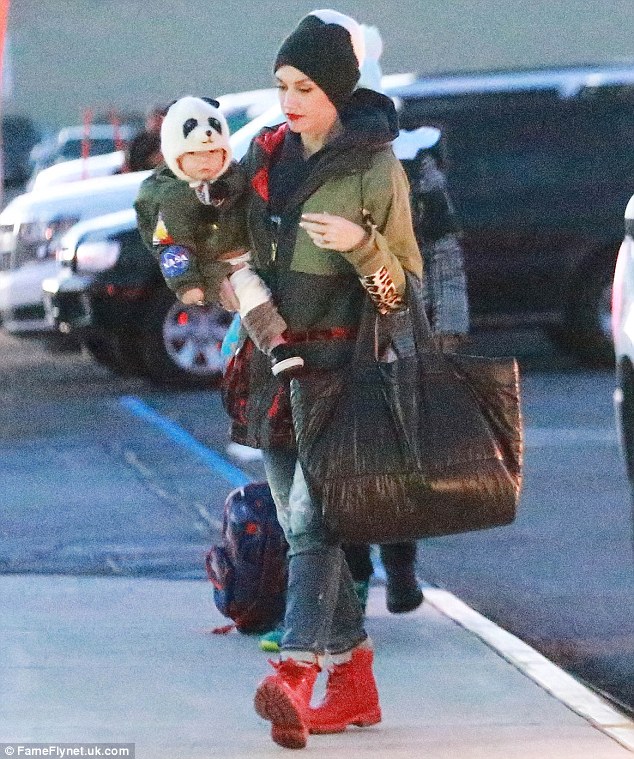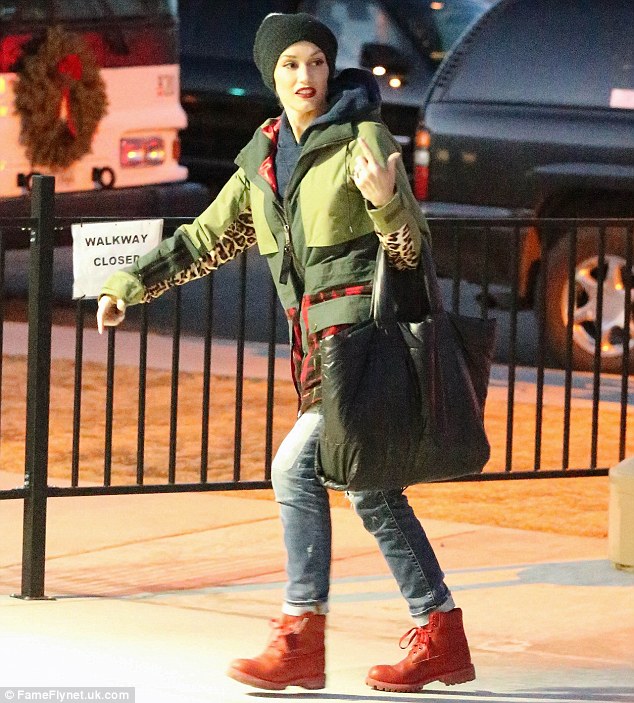 Gwen Stefani rocks red boots with her winter outfit while spending time with her family in Mammoth, California, on January 2, 2014
How do you like Gwen's outfit? Better yet, how do you like the way she styled her red boots? Will you rock a pair and wear the same look?
I don't think I can. Sorry, it's not my style. But I'm not going to deny the fact that she looks good in the whole getup. That's Gwen, of course. She can get away with practically any outfit.
Gwen's bulky red boots are from the Bee Line x Timberland collection. Below is a closer look at the pair for you. They feature anodized hardware throughout, tonal stitching, padded collars, and thick rubber outer soles.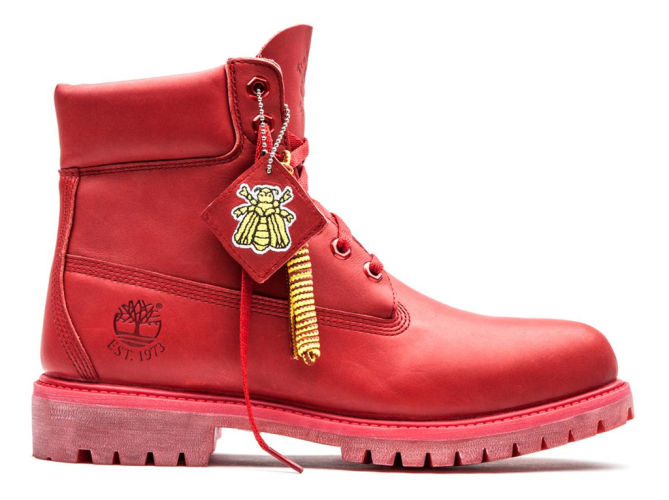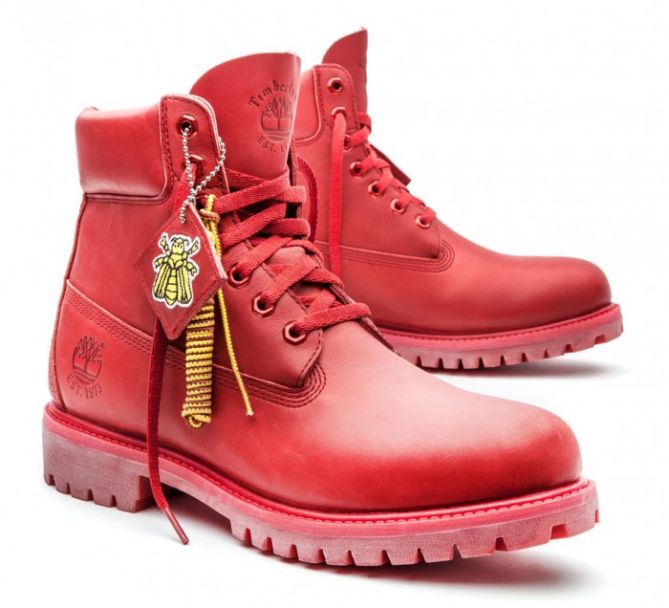 Bee Line x Timberland Limited Edition 6″ Red Boots, $250 (sold out)
Do you fancy them?
Sorry, they're sold out. They were released last year through very select channels to maintain a degree of exclusivity. If you're resourceful and creative, you may be able to find yourself a pre-loved pair.
You may also consider these options from Frye and Dr. Martens. The ones from Frye are more sophisticated in style, though still masculine. The pair from Dr. Martens, on the other hand, is still bulky but comes in a much darker color that's easier to wear: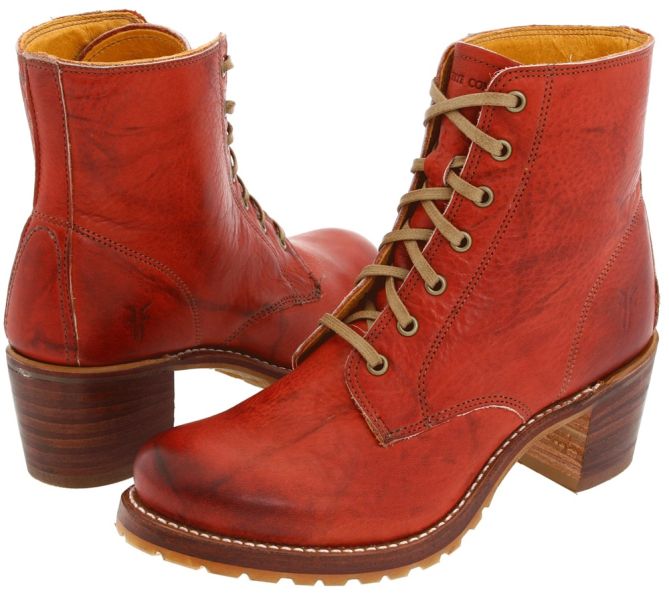 Frye Sabrina Lace Up Boots in Burnt Red, $298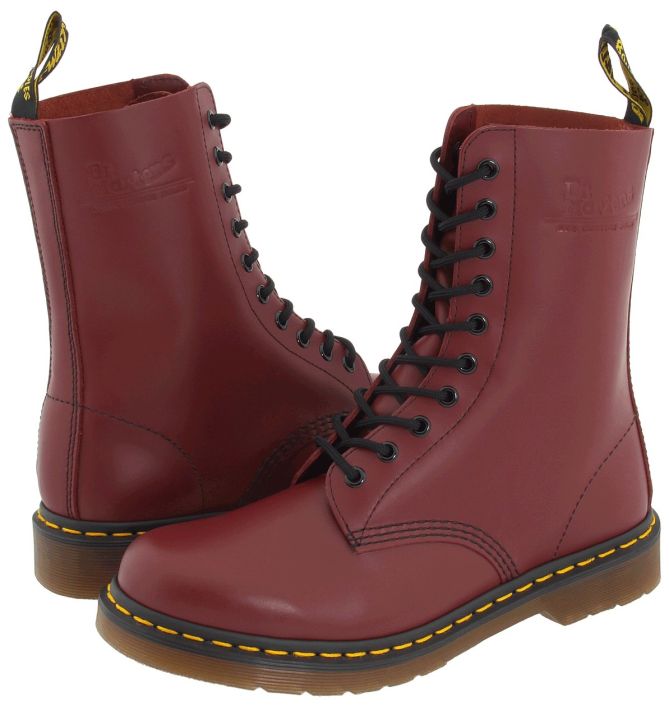 Dr. Martens 1490 Boots in Cherry, $130