What's more interesting that plaid?
How about patchwork?
Patchwork is all about mixing prints and colors, and it's a catchy treatment that's not for the faint of heart. Gwen Stefani, who is known for her fashion-forward style, was spotted sporting both while heading to her acupuncture appointment in Los Angeles on Friday.
The singer-turned-fashion-entrepreneur was in a pair of statement-making mixed-plaid patchwork jeans and a mesh-detailed navy blue sweater for her session. She then teamed the dark ensemble with a monochromatic purse, dark sunnies, plus some zip-front sky-high ankle boots. It was a very unusual combination,  but somehow, Gwen managed to pull off the look with no issues.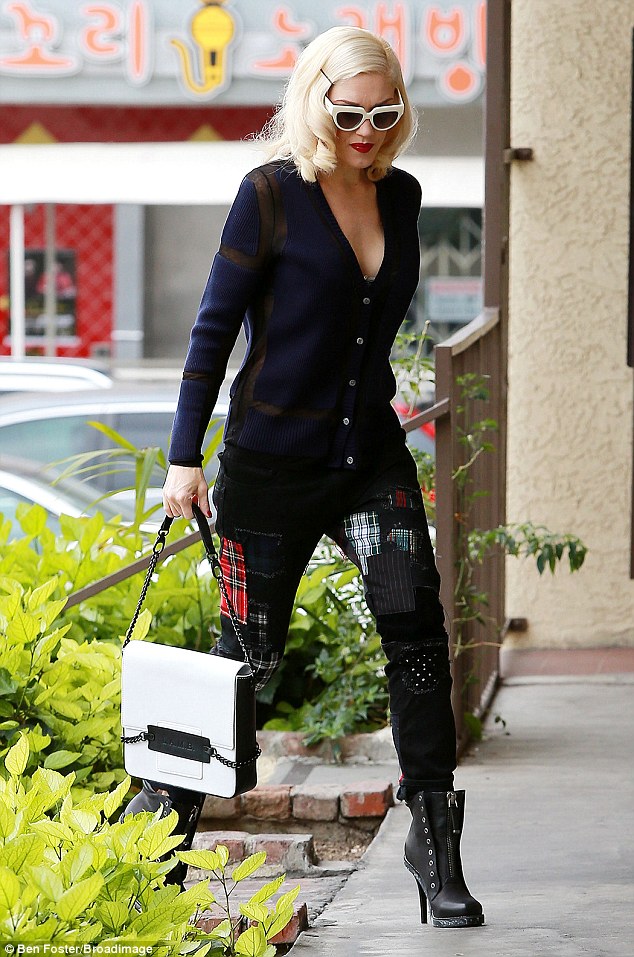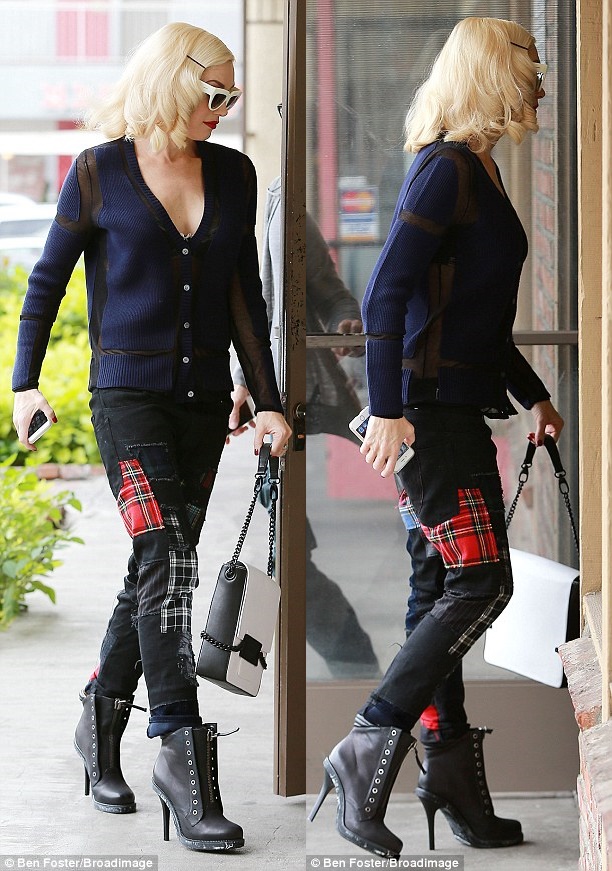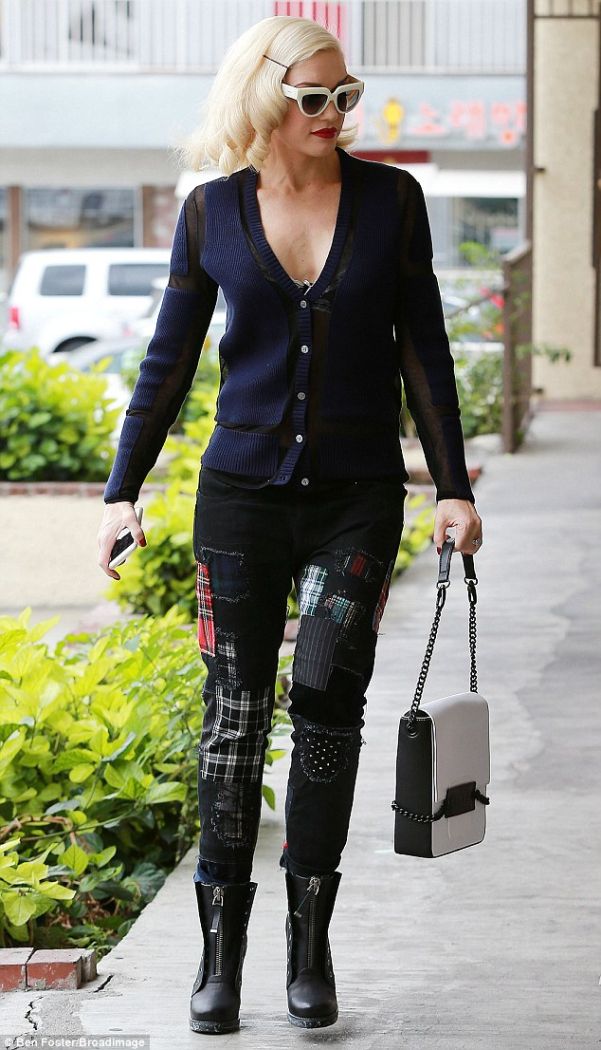 Gwen Stefani heads to her acupuncture appointment in Los Angeles while decked in patchwork jeans and black boots, October 17, 2014
How do you like Gwen's latest street style? Is it something you'd wear yourself?
Some say she looks like  Rita Ora here with the way she mixed such mismatched pieces, but shouldn't it be the other way around? After all, Gwen has been, well, around way before Rita ever surfaced. Besides, I think Gwen is a lot cooler than Rita. Would you agree?
Now back to Gwen's outfit, do you like her jeans?
I can't say I love them, but worn with the right pieces, I have no doubt those jeans will rock. In fact, the way Gwen styled the pair doesn't look so bad at all.
And as for the singer's boots, well, those are from L.A.M.B., of course. They're the "Dayton", a pair that features decorative grommets and zippers along the center of each shoe, quilted boot openings, 0.75-inch-thick rubber platforms, and heels of about 4.75 inches tall. Below is a closer look at the pair: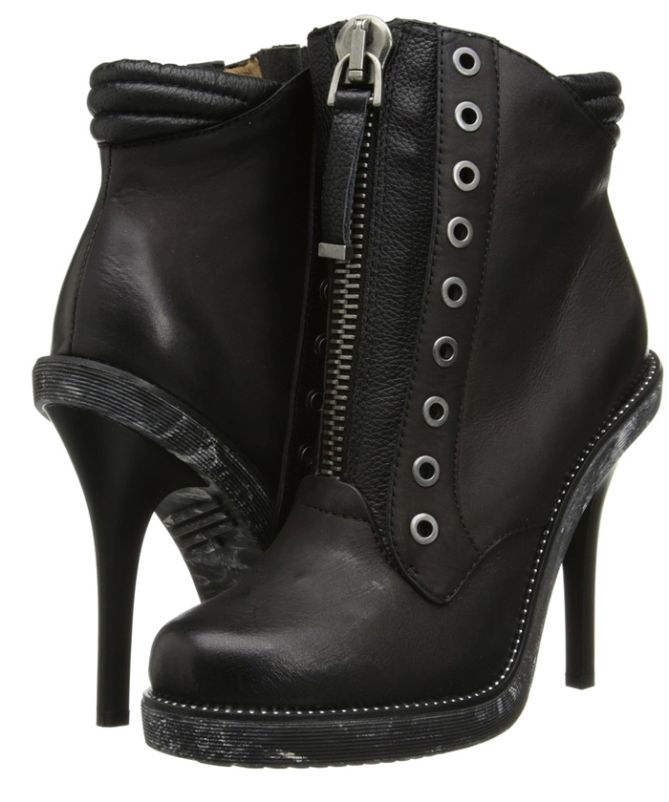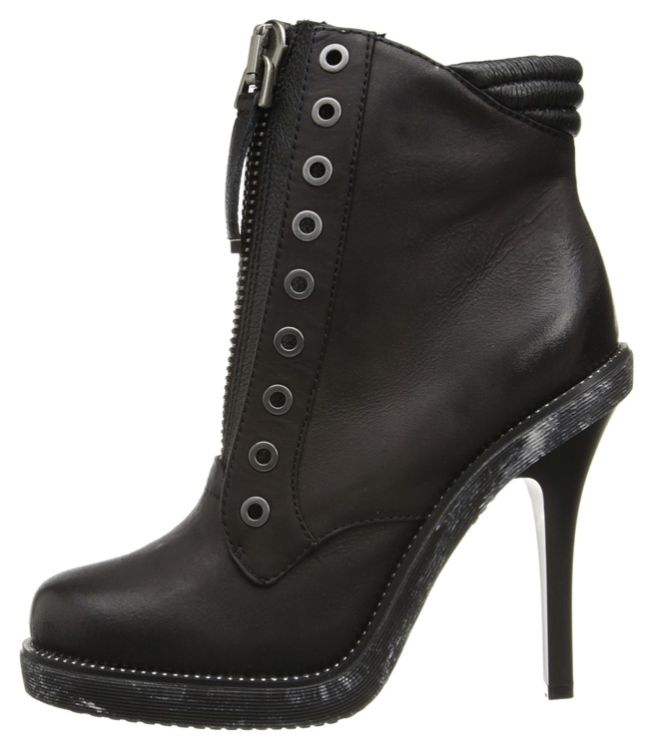 L.A.M.B Dayton Boots, $425
You like?
You can easily grab the boots online. They retail at a relatively pricey $425. If that amount doesn't bother you, then order away pronto, because I don't think they'll stay available for long.