Gwen Stefani has officially mastered the art of geeky-chic dressing. The singer and fashion designer was spotted looking exceptionally cool in a pair of black-rimmed spectacles as she went for her usual acupuncture appointment last Friday. She used the glasses — which I'm sure were purely decorative — with Marilyn Monroe-styled hair and a long gray blazer worn over a fitted black varsity shirt and leather pants. Capping off the outfit were her signature red lips and black mesh open-toe booties. Overall, the whole getup was laid-back yet elegant and insanely cool.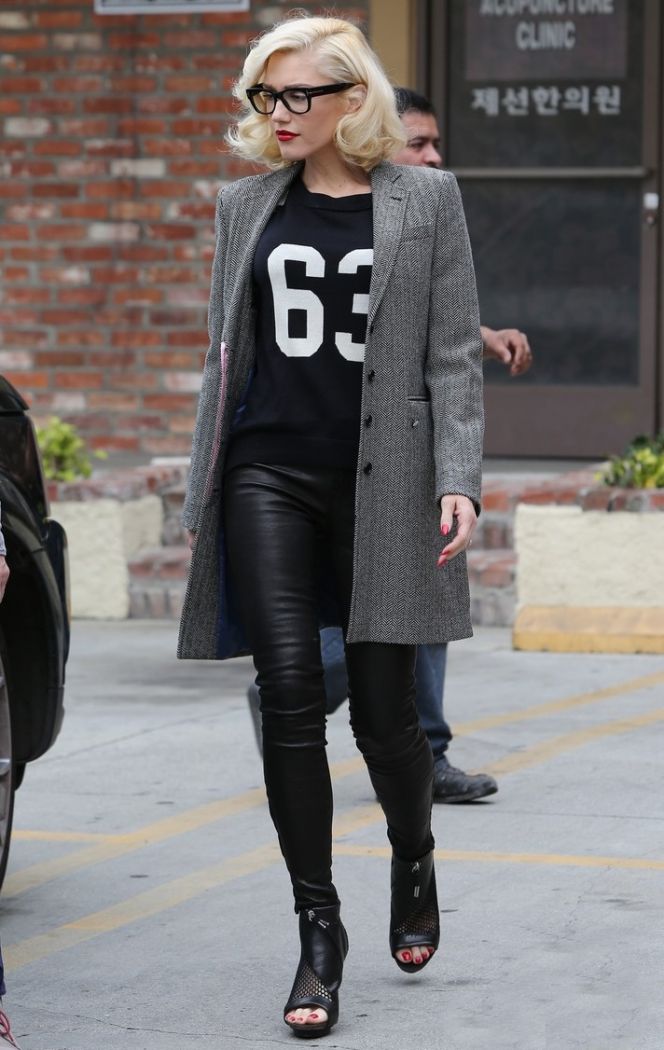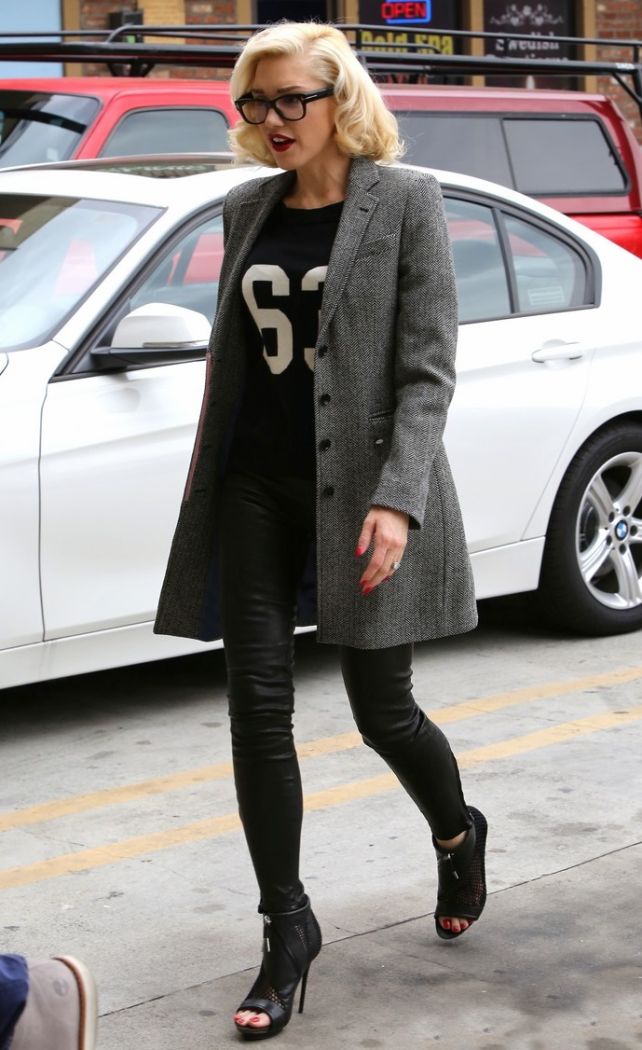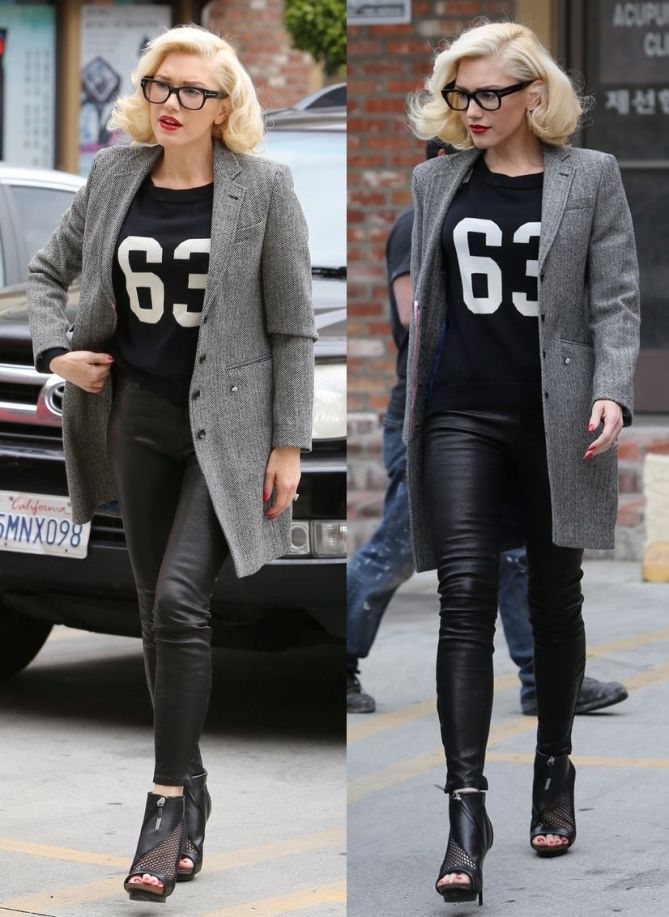 Gwen Stefani heads to her acupuncture appointment in Los Angeles on February 27, 2015
Doesn't she look fantastic?
We don't often see Gwen in tight-fitting pants because she usually wears those loose drop-crotch trousers. But last Friday, I guess she made an exception. I love how the pants fit her; and I love how she punctuated the pair with mesh-paneled booties. The look is geeky, sophisticated, and edgy all rolled into one. Don't you just want to copy her outfit?
Gwen's leather pants are from J Brand. You can score a similar one over here. Of course, if you're on a budget, you can get the same look with a pair of faux leather or coated jeans instead.
As for Gwen's mesh booties, you'll be happy to know that they are actually more affordable than the jeans. They're from her own fashion line — the L.A.M.B. "Bicara", a style detailed with mesh panels, 4.5-inch-tall heels, 1.25-inch-thick platforms, and very unique diagonal zipper closures. They're available in both black and white: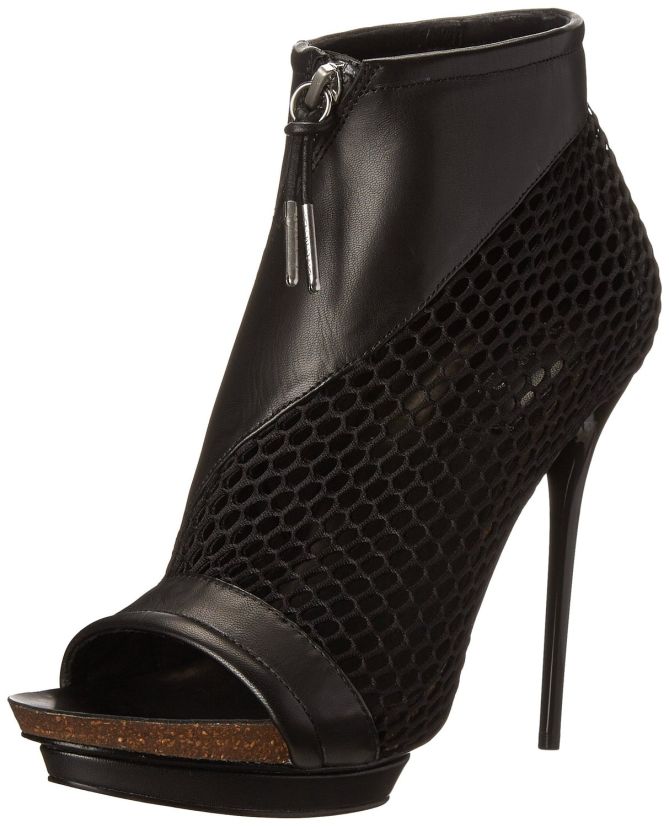 L.A.M.B. Bicara Booties in Black, $375
L.A.M.B. Bicara Booties in White, $375
If you fancy the Bicara, feel free to purchase them online. Use the pair with black faux leather jeans, a black shirt, and a long gray blazer or coat to steal Gwen's style for less.