If I could name a poster girl for drop-crotch pants, boyfriend jeans, and slouchy bottoms, I'd say it's Gwen Stefani. She's the queen of loose trousers. In fact, I think she influenced their popularity. Would you agree?
It's a little hard to associate Gwen with anything tight, most especially skinny jeans and leggings. But on Sunday evening, the rocker mom ditched her usual garb in favor of some spandex while out enjoying dinner with friends.
I found it a little strange seeing Gwen in leggings, but that's not to say she didn't look good — because she did. She wore the leggings with a loose and long black blouse detailed with a cutout on one side to reveal her bra, then complemented the pairing with an updo, red nails, and her signature red lip color. Capping off the whole mix were shredded leather strappy sandals from her own shoe line, L.A.M.B..
Altogether, it was a fresh look from the singer-turned-fashion designer. Perhaps she was telling the world she's ready to move on? Or perhaps she just wanted to wear something extra sexy for the night, noh? Whatever her reason was, bottom line, Gwen looked good in the outfit.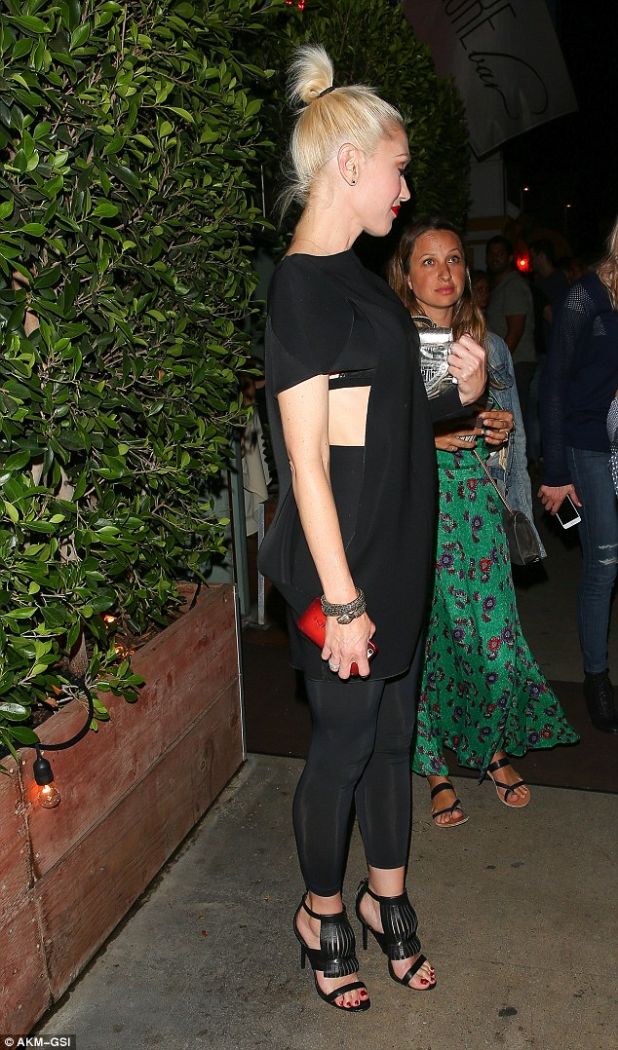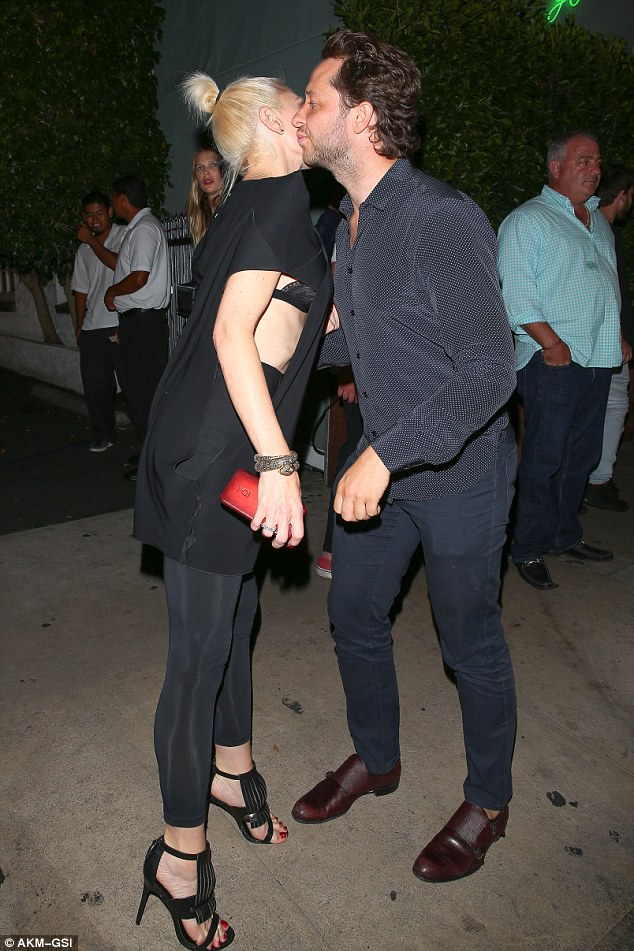 Gwen Stefani steps out for a dinner date with friends in Los Angeles on August 30, 2015
How do you like the getup, yay or nay?
The top and shoes are both unique-looking pieces. I wouldn't mind wearing them, but I'd probably wear a contrast-colored tank underneath the blouse to look decent. I couldn't find any details on the piece, but the sandals are available for purchase if you want a pair.
They're the "Media", a style detailed with slim straps and wide "shredded" textured leather panels at the vamps. They also come with 4.5-inch-tall stilettos so they're quite high.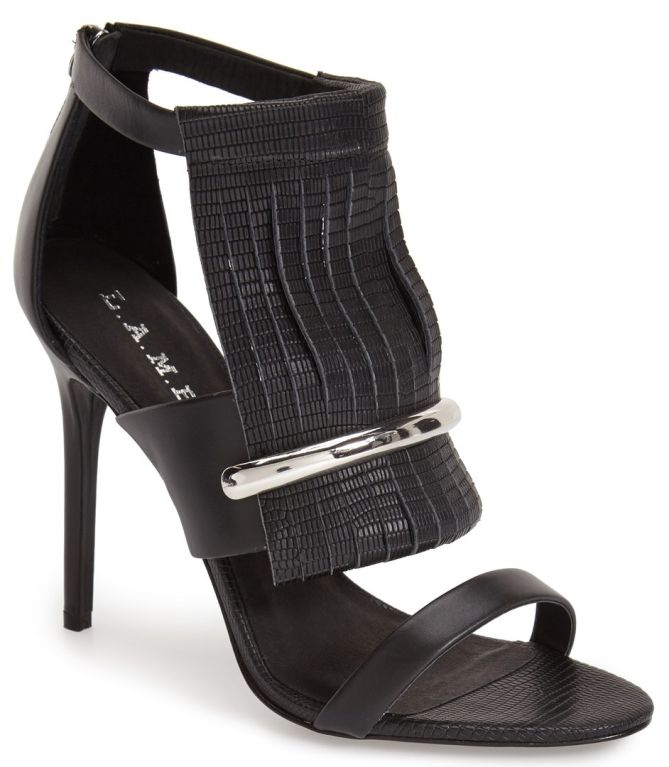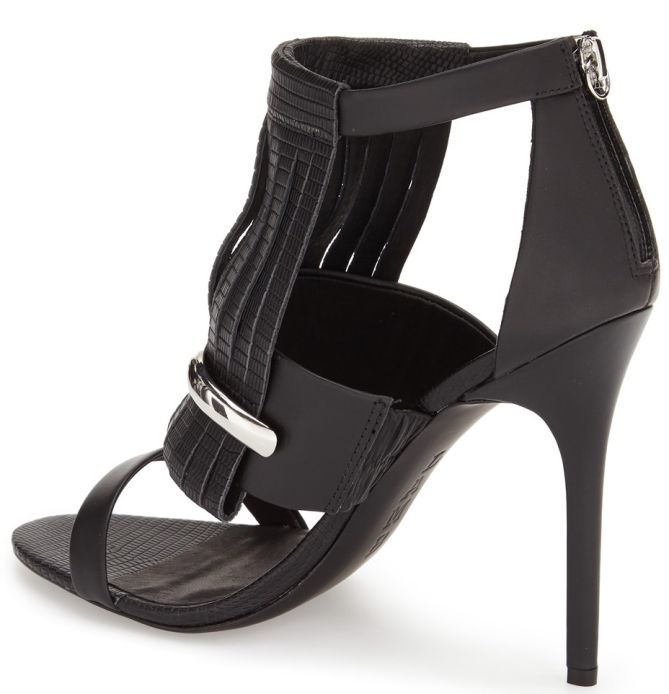 L.A.M.B. Media Sandals, $325
They look really cool up close. Yes?
The good thing is you don't have to spend loads of money to grab Gwen's sandals. They will set you back an attainable $325, not cheap, but not ridiculously pricey either. To steal her style, simply wear the pair with a loose black tunic top and leggings. Or if you prefer Gwen's usual getup, wear with drop crotch trousers or track pants instead.