After 13 years of marriage, Gwen Stefani and her rocker husband, Gavin Rossdale, have decided to separate. This is very sad news because I always thought they would last. In the music industry, the two make a power couple, so it's quite depressing to see their union finally come to an end.
For the first time since the announcement of their divorce, Gwen Stefani was spotted looking rather downcast while running errands in Beverly Hills on Friday. Despite the glum disposition, however, the musician-turned-fashion-designer still managed to look chic.
For the outing, Gwen wore paint-splattered boyfriend jeans and a red plaid shirt. She complemented the combo with a denim shirt tied around the waist, some gold bangles, and her signature red lip color. She then topped off the getup with a pair of strappy sandals detailed with shredded leather vamps.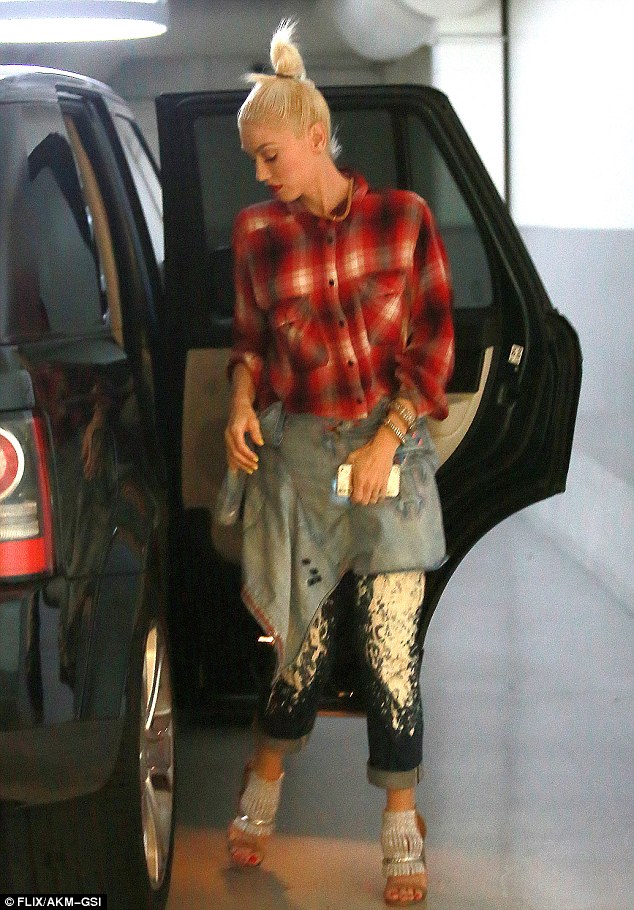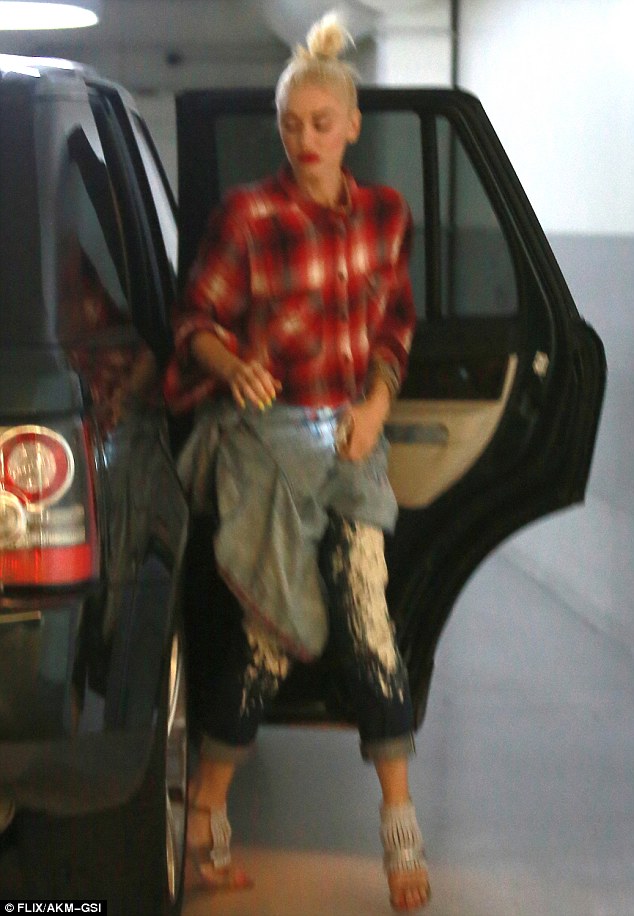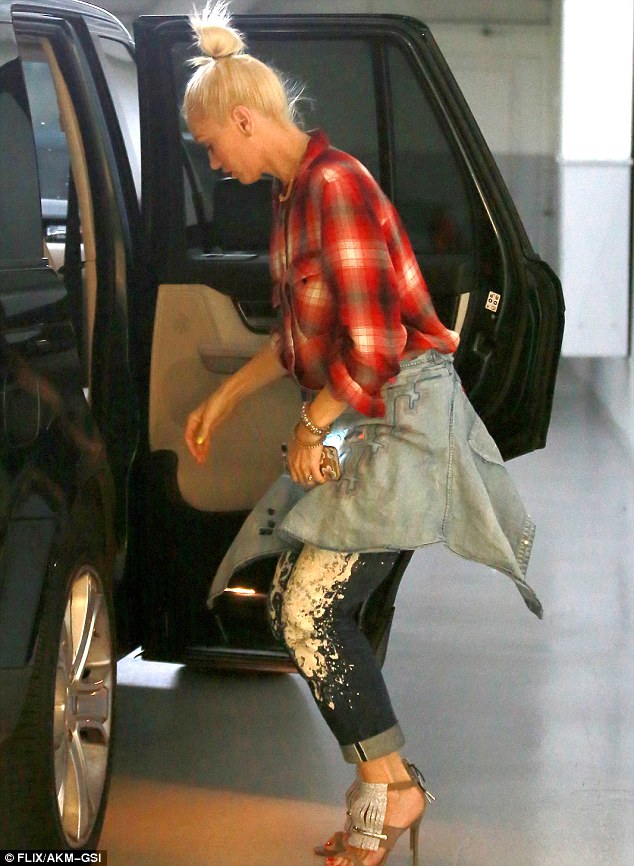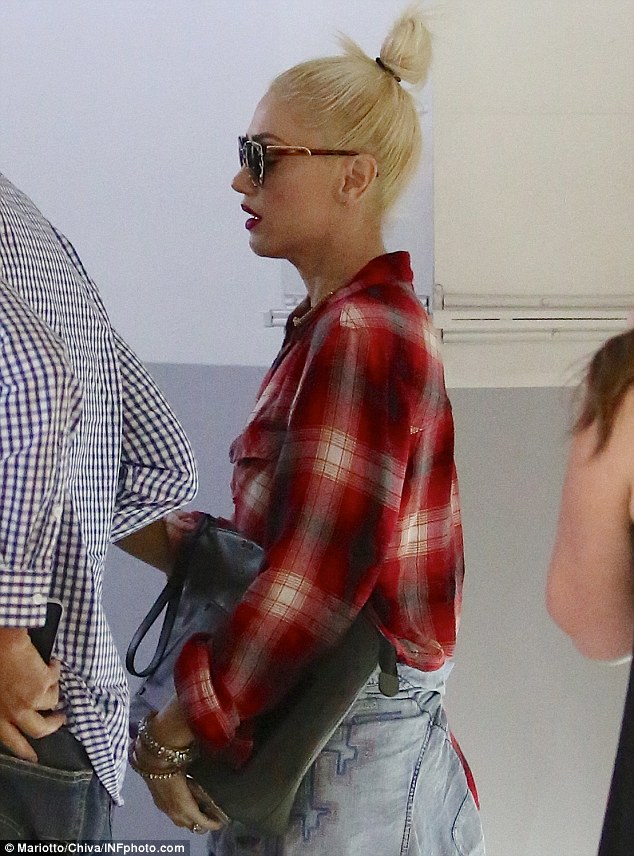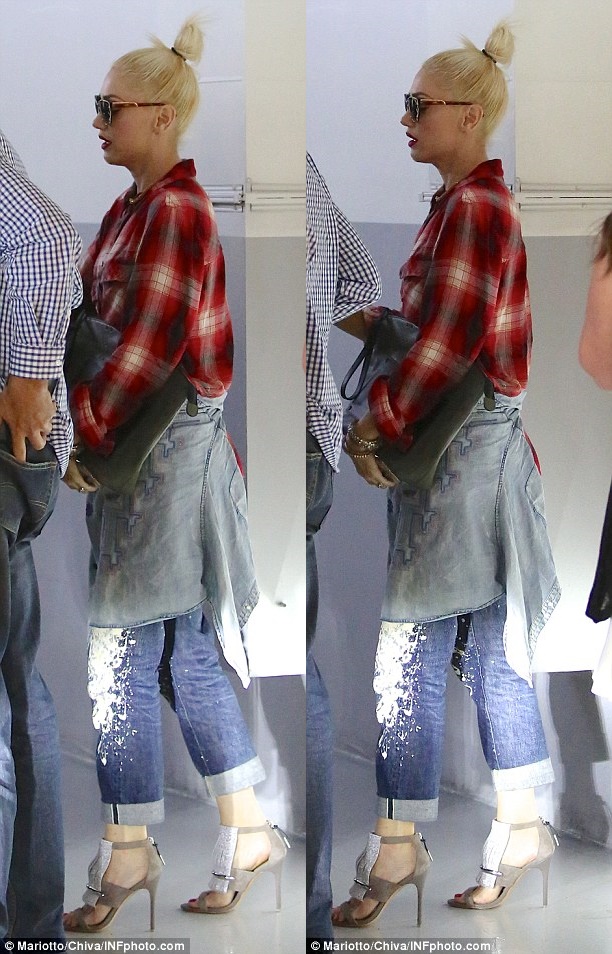 Gwen Stefani is spotted for the first time after announcing her divorce from husband of 13 years, Gavin Rossdale, August 7, 2015
I like how she still looks cool, polished, and poised. Some women don't handle separation very well, but Gwen can clearly hold her own. You go girl!
If you're digging Gwen's errand outfit, her paint-splattered jeans are from a label called Rialto. You can find them online. They retail at $245.
I couldn't find any details on her shirt, but her sunnies are reportedly from Stella McCartney while the very unique "shredded" sandals on her feet are from her own fashion line, L.A.M.B..
Dubbed as the "Medina", the shoes feature slashed leather overlay detailed with metal strips on the vamps, closed heel counters, and 4.5-inch-tall heels.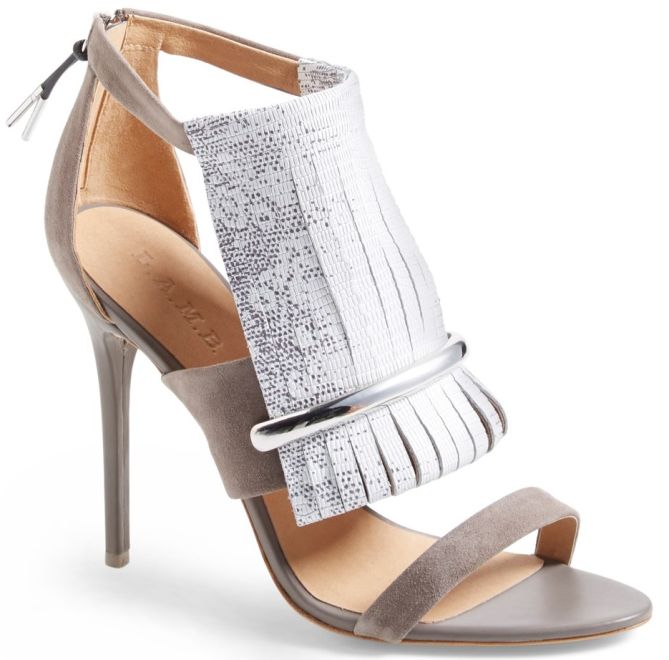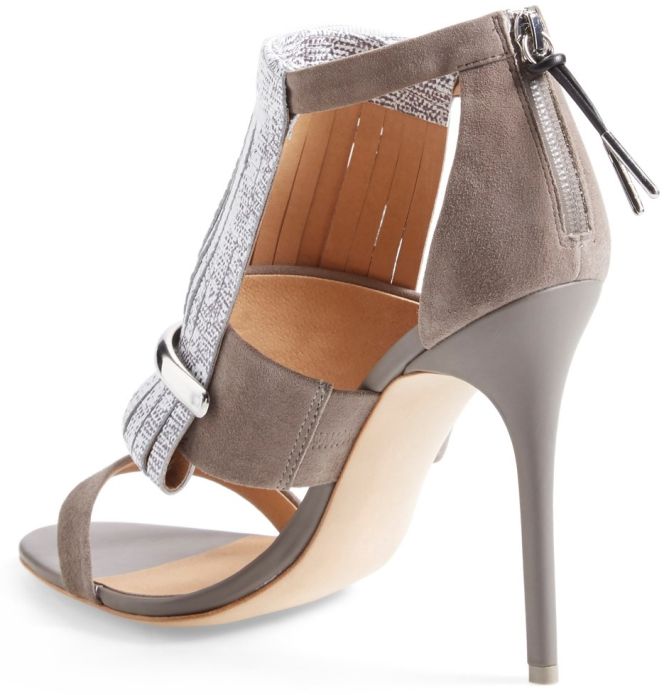 L.A.M.B. Medina Sandals, $325
If you fancy Gwen's sandals, you can easily score them online. They retail at $325. Team with a plaid shirt and boyfriend jeans to steal the rocker mom's style.