As you may already know, Gwen Stefani has two fashion lines, L.A.M.B. and Harajuku Lovers. The former is more mainstream than the latter. It is also geared towards a much older crowd with deeper pockets. Harajuku pieces, on the other hand, are playful, youthful colorful, quirky, and fun.
In fact, during the label's event in West Hollywood on Thursday, young girls modeled Gwen's creations. In contrast to the young ladies, however, Gwen attended the event in a fierce getup of black leather teamed with a sheer top detailed with leather appliqués. She complemented the ensemble with smoky eyes, nude lips, and black peep-toe booties.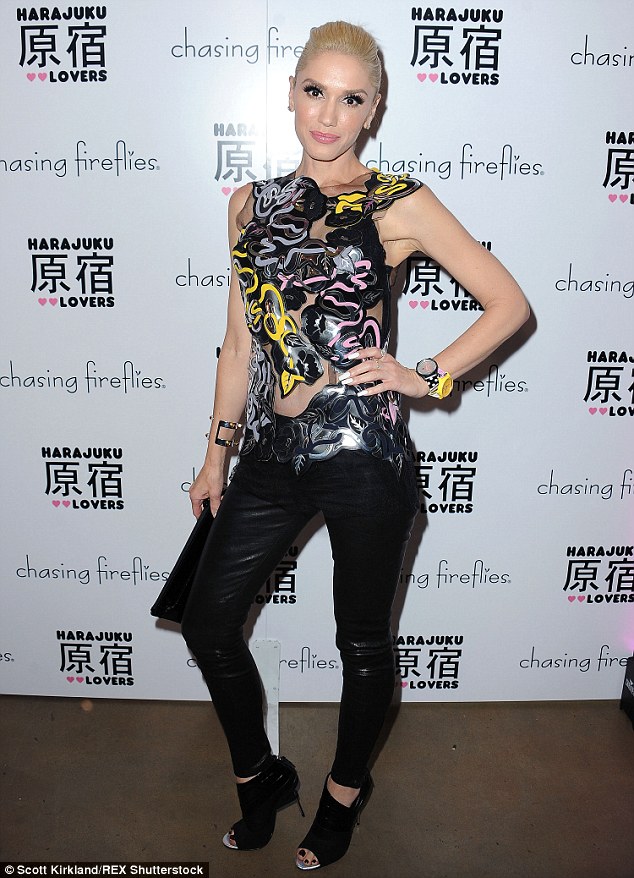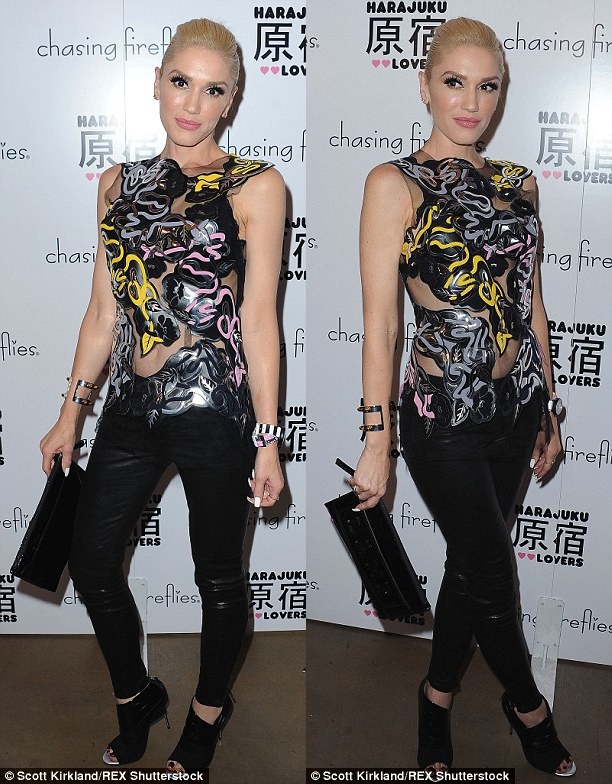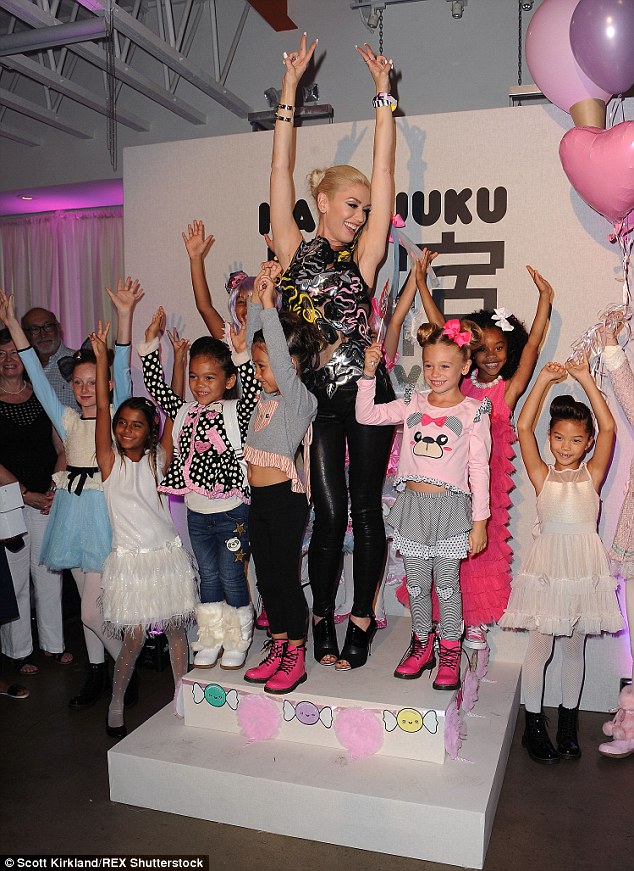 Gwen Stefani attends a Harajuku Lovers event in West Hollywood on September 24, 2015
How do you like Gwen's fashion choice for the occasion? She looks fabulous. Would you agree?
I couldn't find any details on Gwen's unique top, but I can tell you that her peep-toe booties are from L.A.M.B.. They're the "Elastic", a style crafted from a mix of suede and liquid leather. The shoes also feature cigarette-thin heels that are loosely reminiscent of Givenchy's half-wedge-half-stilettos heel silhouette.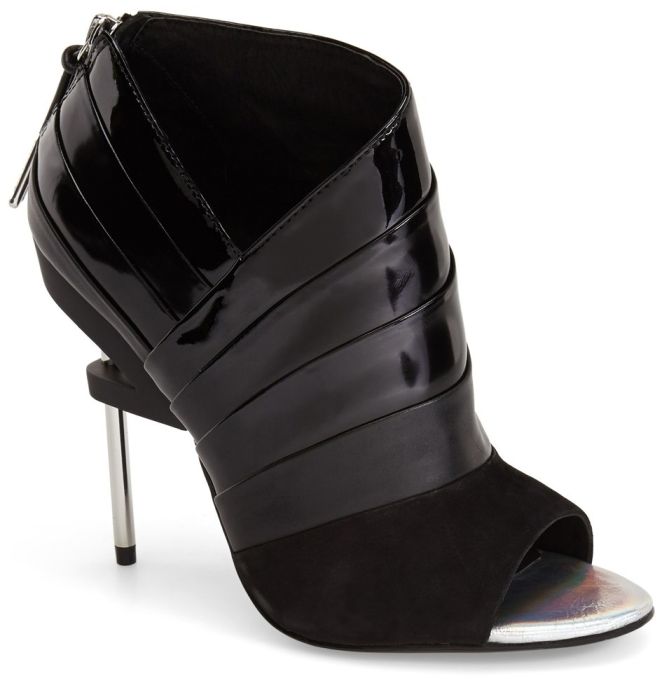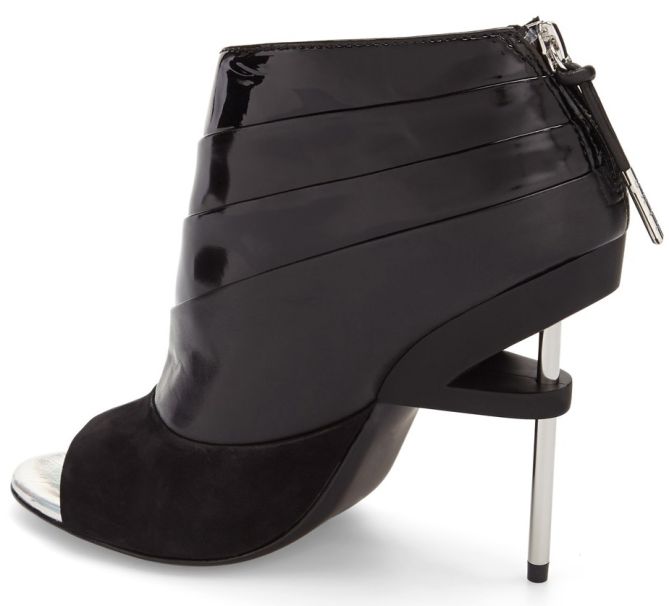 L.A.M.B. Elastic Peep Toe Booties, $325
Let's not deny it. The Elastic booties are gorgeous. They look expensive and well made. And the heel silhouette is what sets it apart from the usual. If you're diggin' Gwen's sandals, you can grab 'em online. They retail at $325.