Most often than not, we see Gwen Stefani in loose jeans or track pants. So to find her in a pair of skimpy shorts is actually newsworthy.
On Monday, the 45-year-old singer stepped out in a very colorful but short attire for The Voice Top 5 Party held in Hollywood, California. The getup included a striped patch-detailed sweater worn with bright orange wrap shorts. She complemented the combo with fishnet stockings and black heart-detailed sky-high pumps.
It was an interesting outfit, no doubt. It even reminded me a little of the way she used to dress during her hayday with No Doubt (her band), only, sexier and more sophisticated.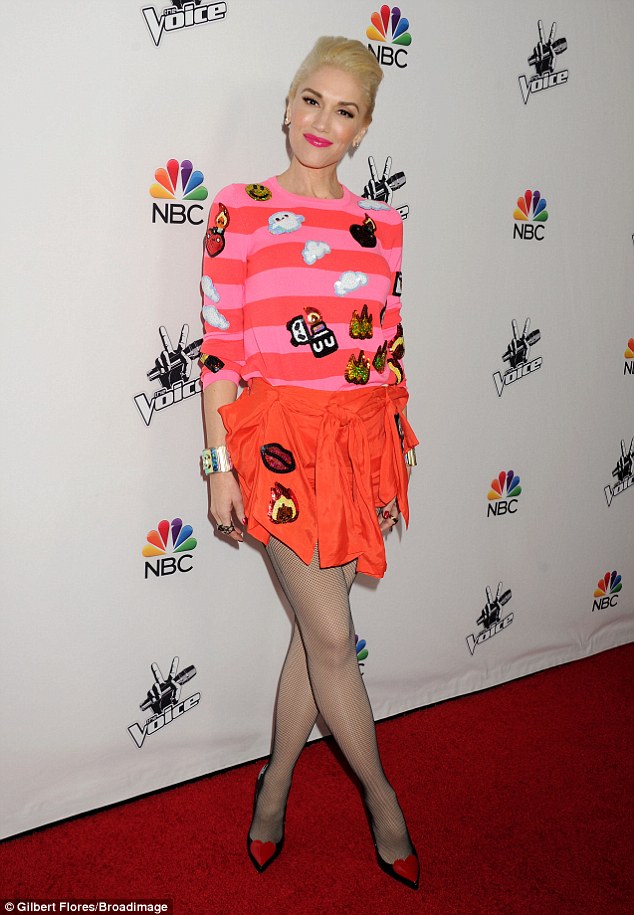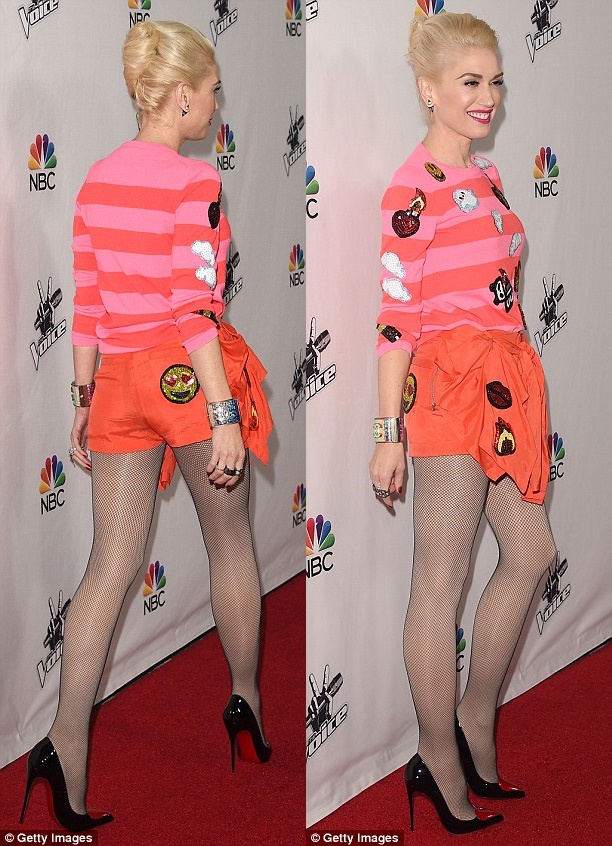 Gwen Stefani flaunts her legs in skimpy shorts and sky high heels during The Voice Top 5 Party in Hollywood, California, December 8, 2014
Wow. She looks even more amazing here. Would you agree?
I'm not sure where she got her outfit, but my guess would have to be  from either of her fashion lines, Harajuku Lovers and L.A.M.B.. As for her fancy heart-detailed pumps, those are obviously by Christian Louboutin judging by the red soles.
A quick look-up on the pair gave me the name, "Cora". The pumps are crafted in patent leather and detailed with distinct heart-shaped panels on the low-cut vamps. The heels are about 4 inches tall so they're not too high but just enough to give you the lift. Check them out up close below. If you fancy the shoes, feel free to order them online.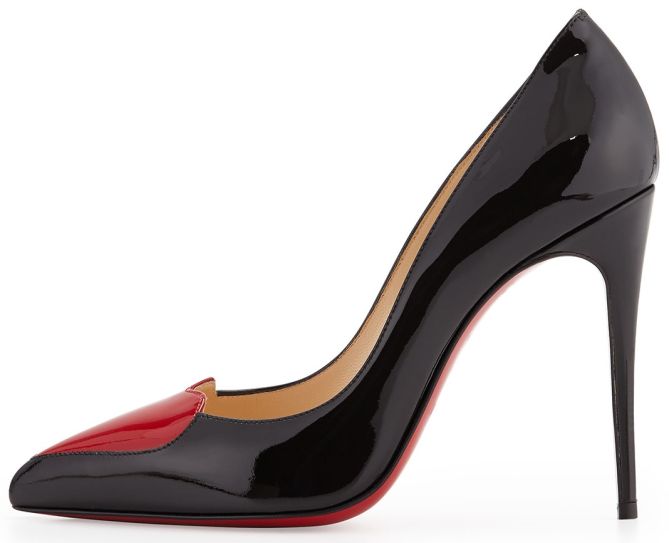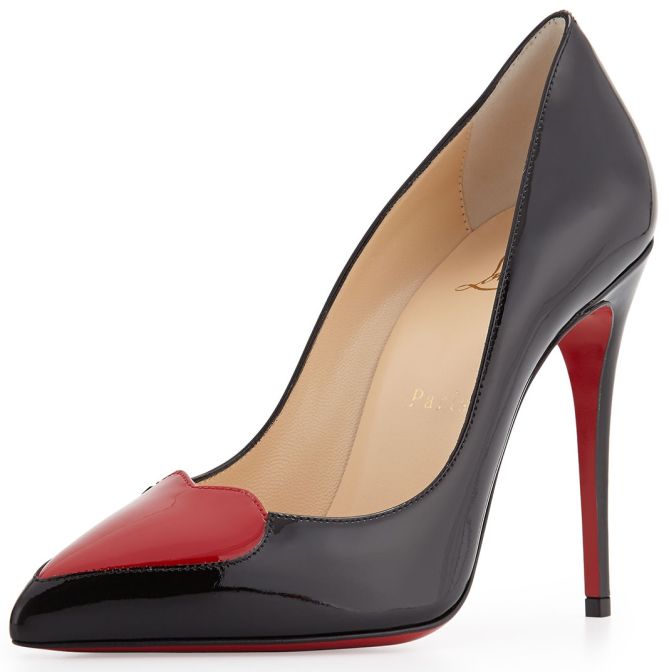 Christian Louboutin Cora Heart Pumps, $795