I don't think I've ever seen Gwen Stefani wear a lip color other than red. However, on Monday, the singer decided to give her red lipstick a break so she could wear pink lip color instead. She wore it while leaving her weekly acupuncture session. Her outfit for the outing was also worth mentioning. The look included a white jacket worn over striped pants and a pair of black and white booties detailed with zigzag patterns. It was an unusual pairing, but because she's Gwen Stefani, let's just say she was able to pull it off.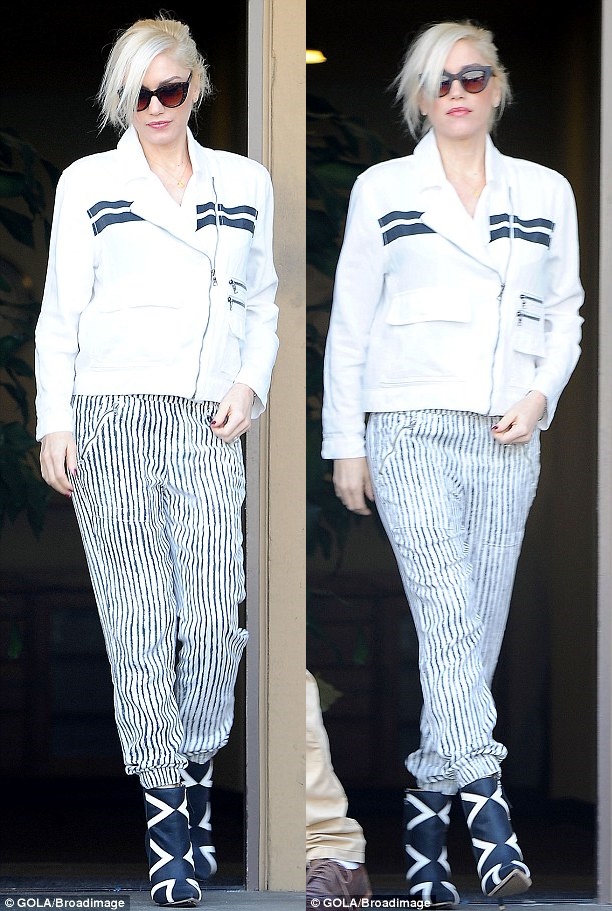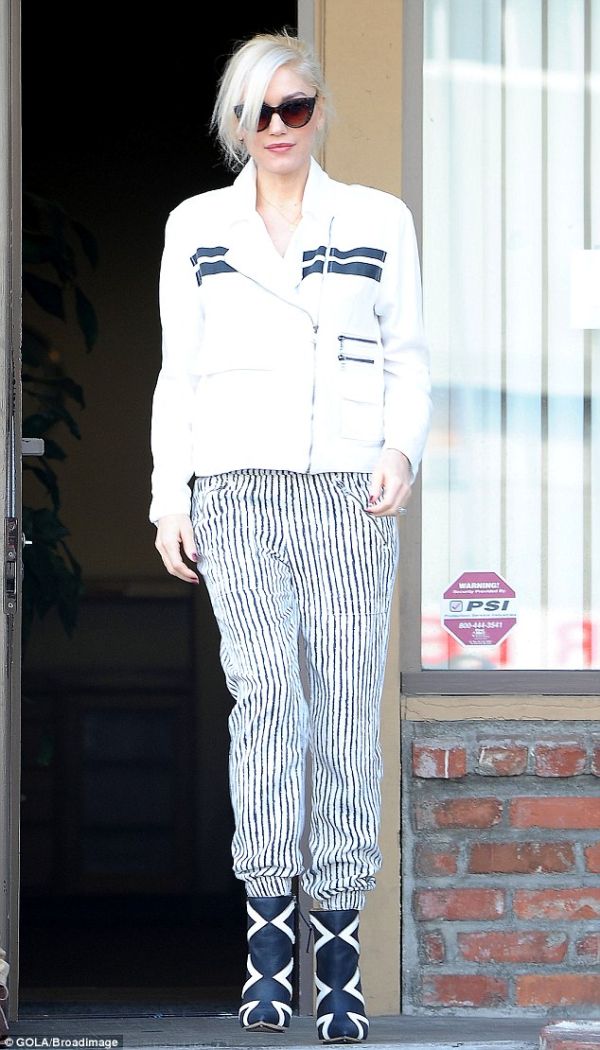 Gwen Stefani spotted without her red lipstick as she leaves the aacupuncture clinic in Los Angeles on JJanuary12, 2015
What do you think of Gwen in pink (or is that nude?) lip color? Does it suit her? And what about the outfit, do you approve of the way she mixed those striped pants with the zigzag patterned boots?
I think she looks cool per usual. Now speaking of the boots, any idea where she scored the pair?
I have a strong feeling they're from her fashion line, L.A.M.B., but I couldn't find them online so they're probably new. What I did find are these strappy black-and-white booties that loosely resemble the pair: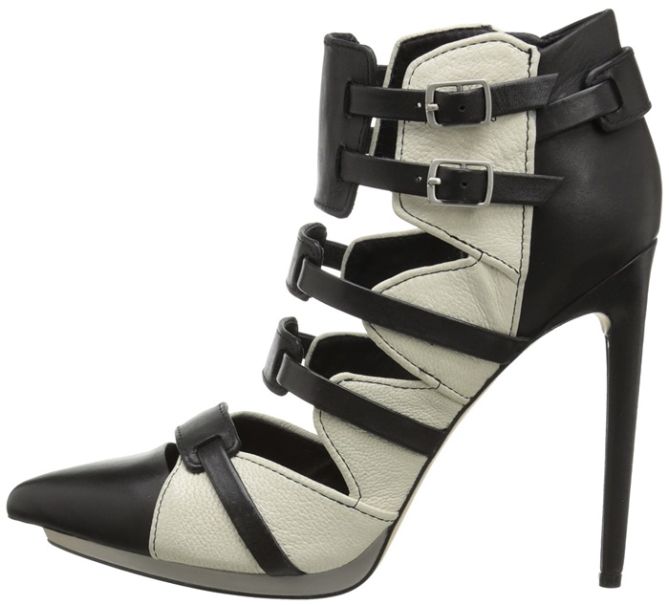 ]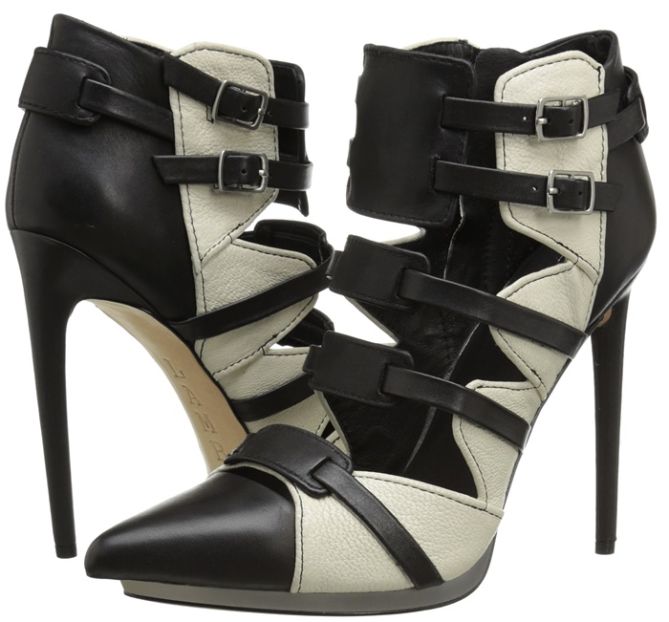 L.A.M.B. Kaine Booties, $345
If you want to channel Gwen's style, I recommend you wear these booties with cream-and-black tuxedo pants. If you're more adventurous, go with a printed pair done in cream and black.