Gwen Stefani is a modern day style icon. She's probably one of the few musicians who has influenced fashion with her unique way of dressing. What's interesting to note about the singer is that she is able to pull off outfits you normally think wouldn't work — even though some of them actually breaks the rules of style.
On Monday, however, Gwen may have taken a risk that was too big for her to handle when she stepped out in a multicolored attire while running errands in Los Angeles. Her outfit for the day included a cream cable-knit sweater worn over black leather trousers. It was supposed to be a classic getup, but the accessories she used made it quite a spectacle.
Gwen paired the combo with multicolored peep-toe heels, a black beanie, and an even more colorful scarf — probably in an effort to brighten up the look. She also rocked orange-rimmed sunnies and her signature red lip color. With all the colors combined, you could say the No Doubt vocalist bathed herself in too many hues — one that unfortunately clashed.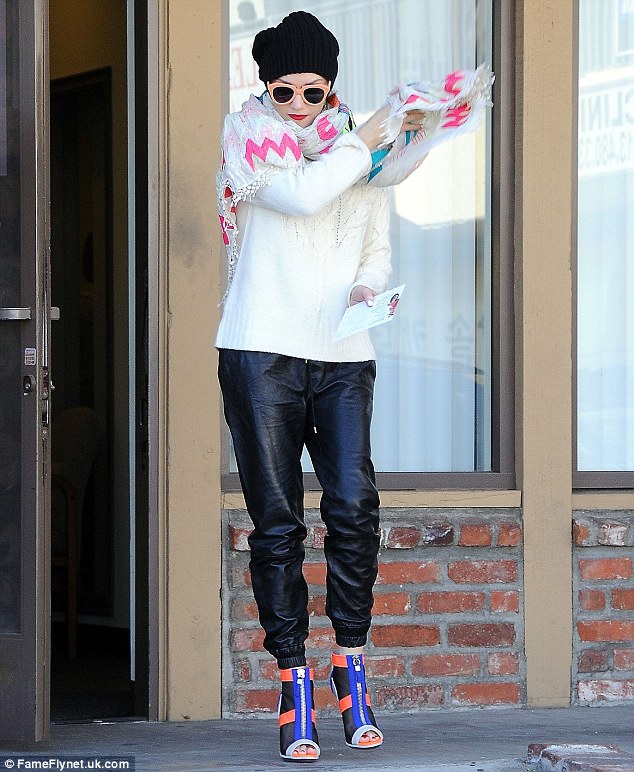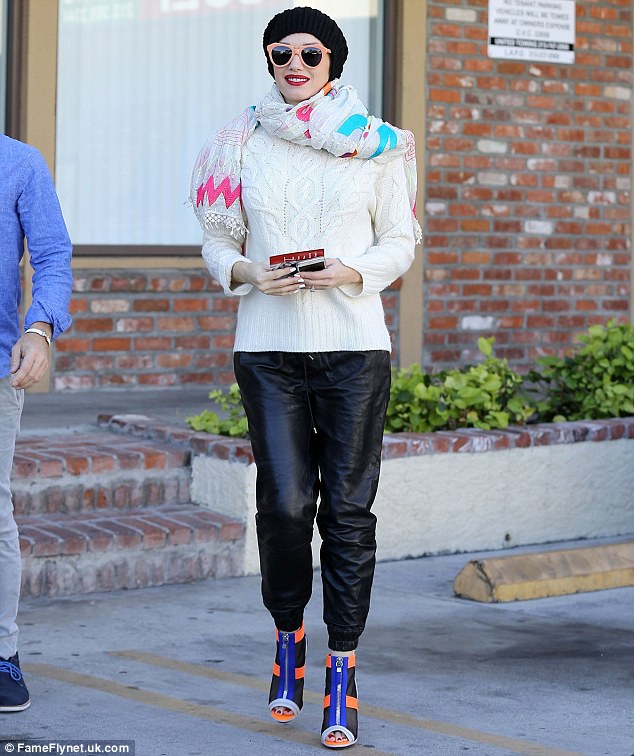 Gwen Stefani runs errands in Los Angeles on November 17, 2014
Do you approve of Gwen's outfit or do you think she overdosed herself on color?
Sorry, I can't say I love the combination, but I can definitely appreciate the pieces. The scarf is cute. I have no doubt it will look gorgeous with another item that complements. With Gwen's outfit, however, it doesn't work.
As for Gwen's colorblock booties, those I adore. I love how sporty they look, and they actually look great with her orange peepers. I got curious with the pair so I sought them out. Sadly, my search didn't give me anything. I'm guessing the pair is a new style from L.A.M.B. or GX by Gwen Stefani. What do you think?
If you fancy the colorblock design, you can check out Deedra from L.A.M.B. instead. These booties don't look anything like Gwen's blue-and-orange shoes, but they're just as fierce: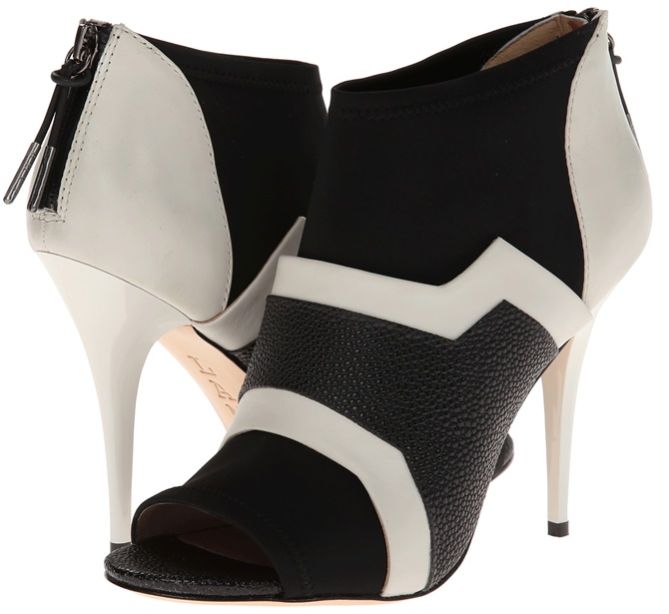 L.A.M.B. Deedra Booties, $325
If it's blue suede shoes you're after, you're welcome to try the Adalie from GUESS. These booties feature mesh uppers trimmed with leather, as well as ankle straps detailed with glam gold buckles. Price to own a pair is an affordable $120: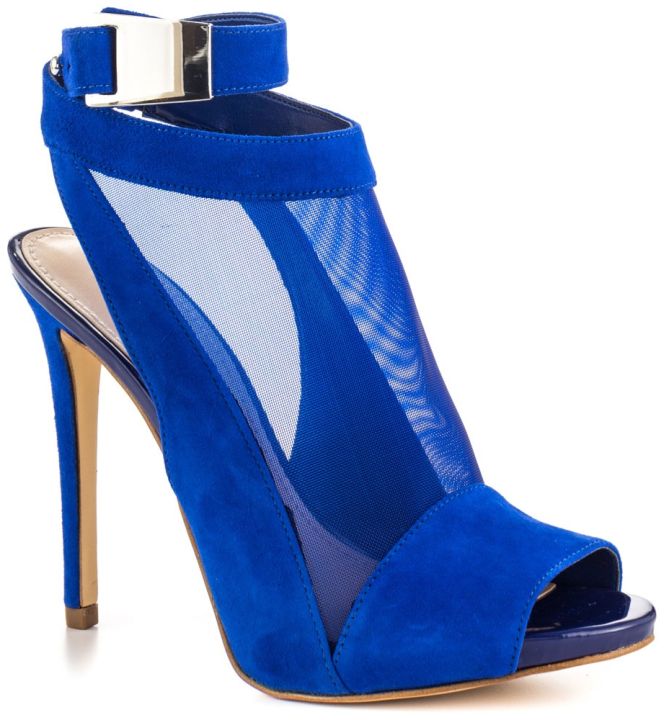 GUESS Adalie Booties, $120