You can always depend on Gwen Stefani in showing up in an event with a really outstanding look. It doesn't have to be all glamorous at all times because she can definitely pull it off whatever style.
Just recently, the rocker singer graced the event for the LGBT community entitled An Evening with Women Benefiting the Los Angeles LGBT Center. She sported a pair of beige NLST harem shorts, black fishnet tights, a bomber jacket, jewelry by Sydney Evan and a pair of funky Boltina leather trainer pumps by Christian Louboutin.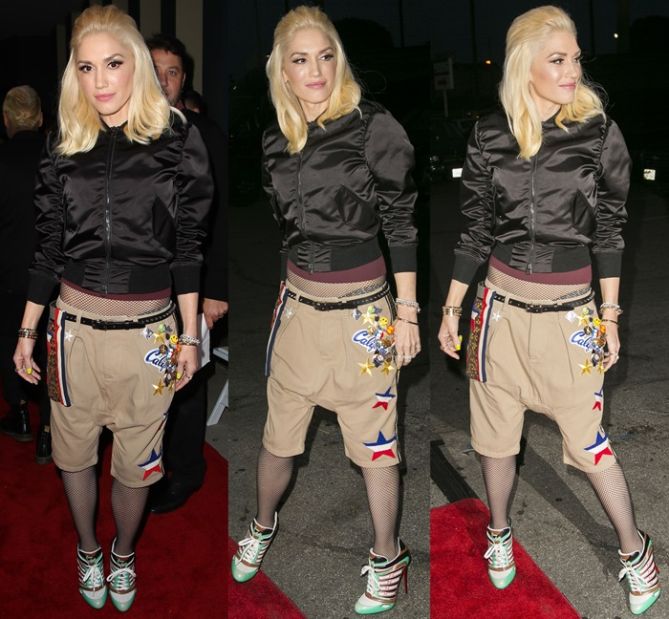 I'd say this is confidence in style at its finest! Gwen is really a trendsetter and she doesn't have to flaunt her curves or show off her skin to be in style and to get attention. She is definitely one you will give your attention to because of her creative and awesome style!
If you are inspired by Gwen's look, you can snag a pair of this sneakers at Christian Louboutin online shop and be the first to wear this funky pair among your friends. According the official Christian Louboutin website, this sneaker is an attempt to make "running in heels an official sport". The almond-toe "Boltina" features 4.8″ lacquered stiletto heels.