ou may not get to see real dinosaurs on the Jurassic Park river ride at Universal in Hollywood. But you will get very, very wet – as Gwen Stefani and her boys Kingston, 11, and Zuma, eight, found out on Sunday. The family braved the thrilling ride that culminates with a terrifying 84ft plunge into a pool of water with a huge splash, soaking everyone on board particularly the brave souls in the front.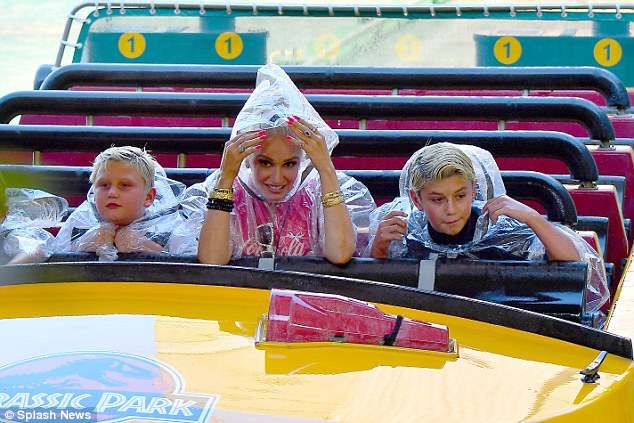 Missing from the fun was Gwen's youngest boy, three-year-old Apollo, who is too small for most of the rides at the park.The 47-year-old rocker did take some precautions to stay dry.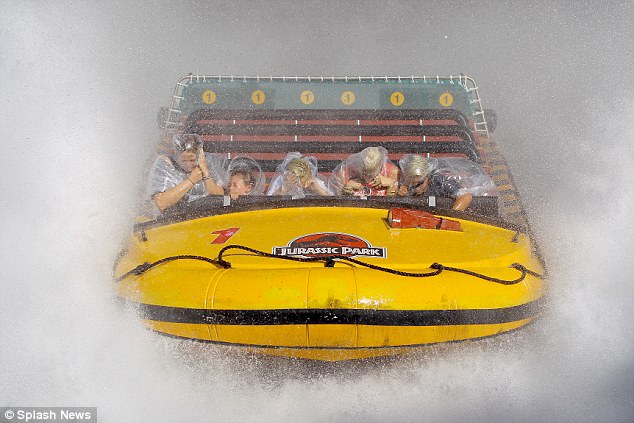 She and the boys all wore the clear plastic ponshos that the park sells but they still ended up pretty soggy.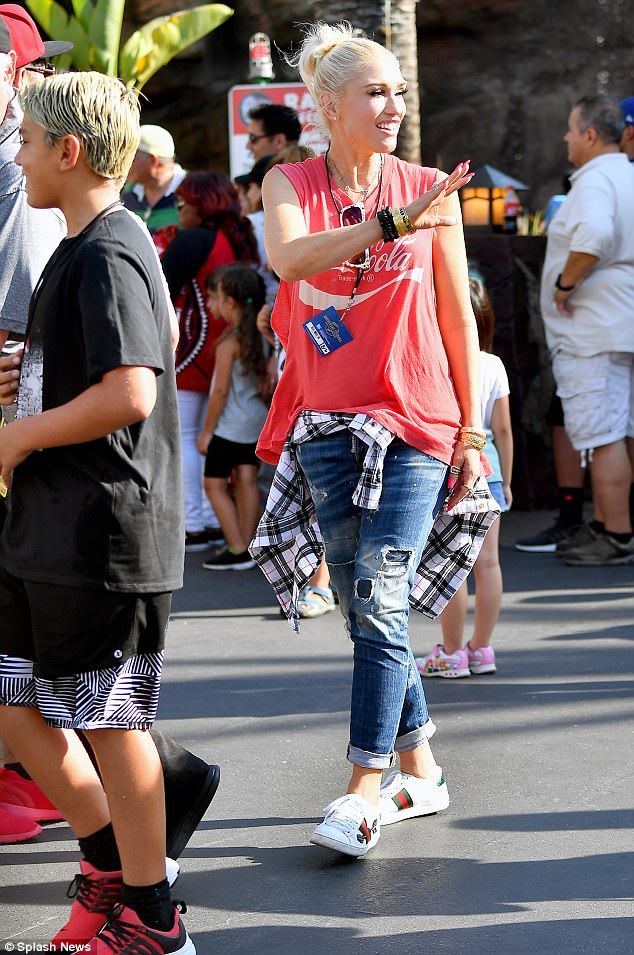 Gwen showed off her wet red Coca-Cola T-shirt that she wore with distressed skinny jeans and white sneakers. She also tied a plaid shirt around her waist – not that she needed it on a day when it hit a roasty 88F.  The Hollaback Girl singer tied her bleach blonde tresses up into a high bun. The Voice judge and her brood also had fun in The Wizarding World Of Harry Potter that recreates the village of Hogsmeade. It also features the Harry Potter And The Forbidden Journey Ride, a totally immersive motion simulator that whizzes you around as you escape from Hogwarts with Harry, Hermione and Ron's help. They also took a tram tour ride around the extensive park.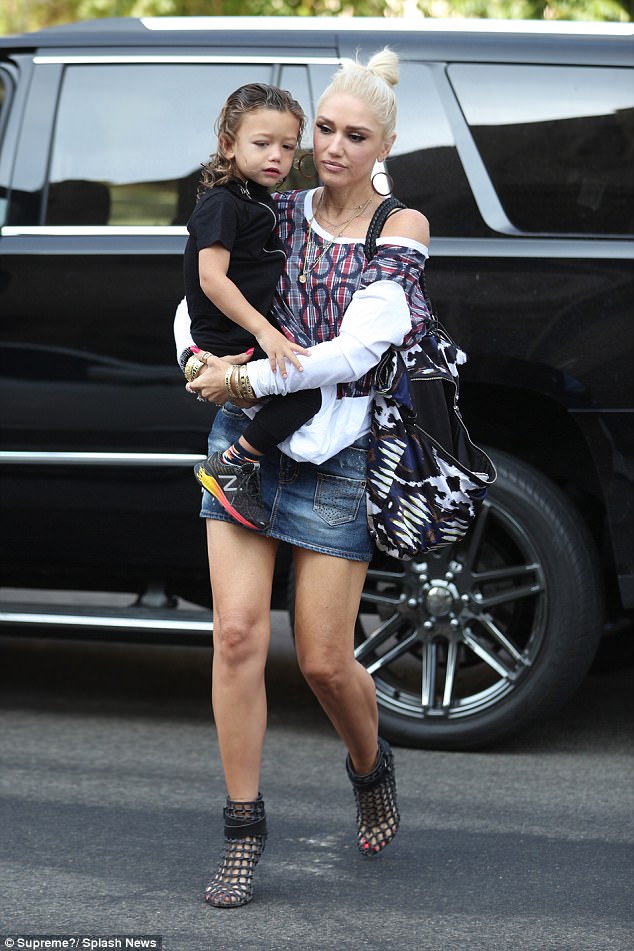 Gwen shares her three kids with ex-husband Gavin Rossdale, 51, lead singer of rock band Bush. Their 13-year marriage came to an end in 2016 after it was revealed he had been cheating on Gwen with their nanny. Gwen is currently in a relationship with her The Voice co-judge and country star Blake Shelton, 41.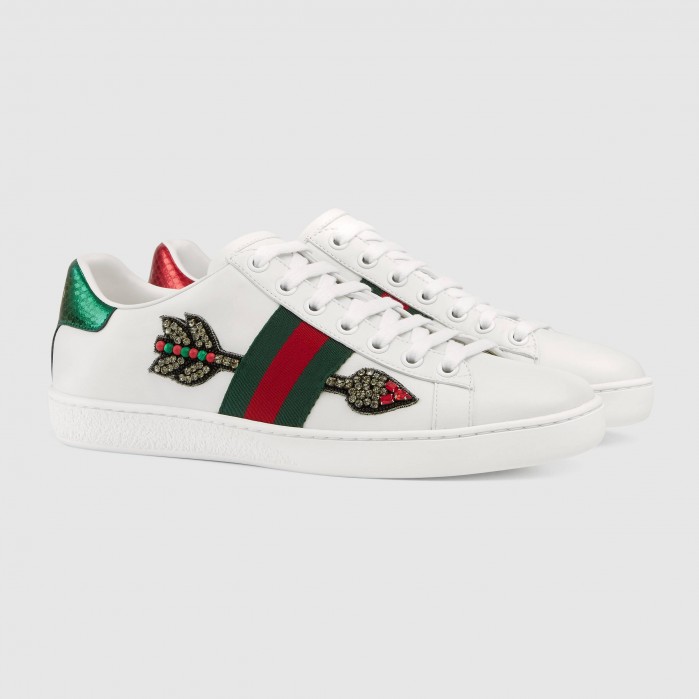 Thanks to the hugely popular athleisure look, we're just as concerned about sporty sneakers as we are the latest Louboutins. .It also means that we can get our kicks from high fashion labels too, thanks to everyone from Chanel, to Gucci, joining in on the trainer action. Gwen Stefani's pair are by the latter and we love the cool embellishment. They're the perfect happy medium for those who want to try the trainer trend without sacrificing your style!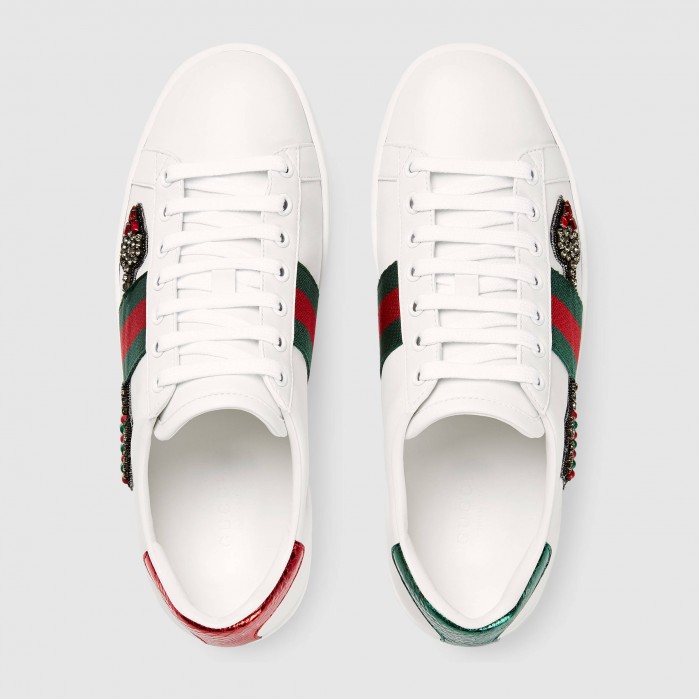 The classic low-top leather sneaker with crystal embroidered arrow appliqués on the sides. White leather with crystal embroidered arrow appliqués with green and red Web detail on the side.