This is the time of the year to announce new relationships!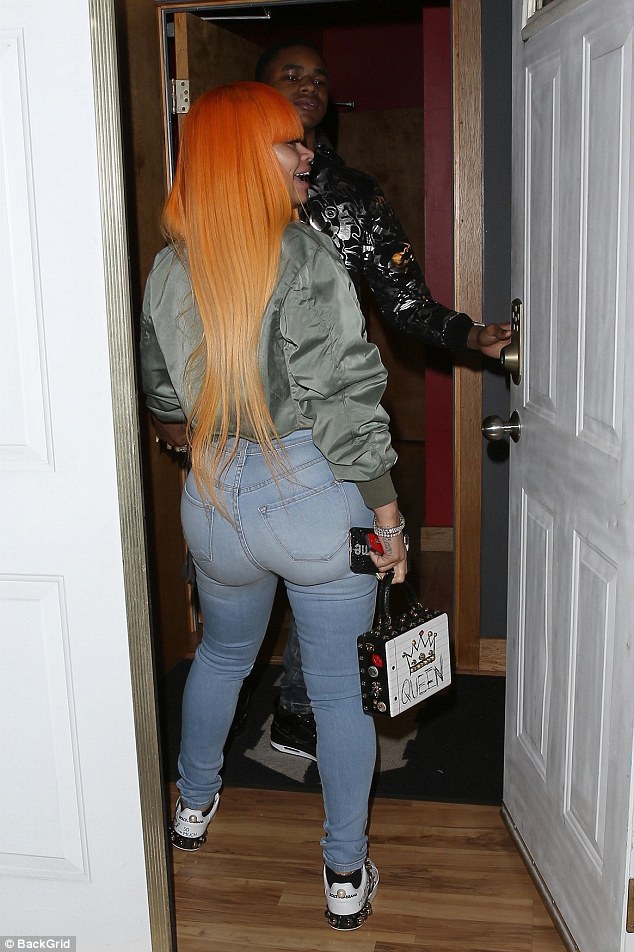 Blac Chyna of 29 years old has confirmed her relationship with the rapper YBN Almighty Jay of 18 years old. They were spotted together hand in hand last week during another date night in Studio City. It looks like that the ex of Rob Kardashian has fogotten her previous love and she is ready to be involved in another relationship.
Her look is always very particular. For this night out with her new beau she decided to wear a simple pair of jeans matched with a plain white top and a green bomber. But even if her look was simple she decided to give a touch of glam with particular details. At her feet she had a pair of beautiful trainers. She doesn't like normal things. Infact there are not normal trainers but a special pair by D&G. These trainers have studs, pearls and velvet hearts They are very special and we suggest you to grab your own pair. But if they are too expensive for your wallet you can try to buy something really similar and cheaper. These shoes are perfect for a casual look but also for something more elegant. They are the perfect touch of glam. She also had a special bah also by D&G.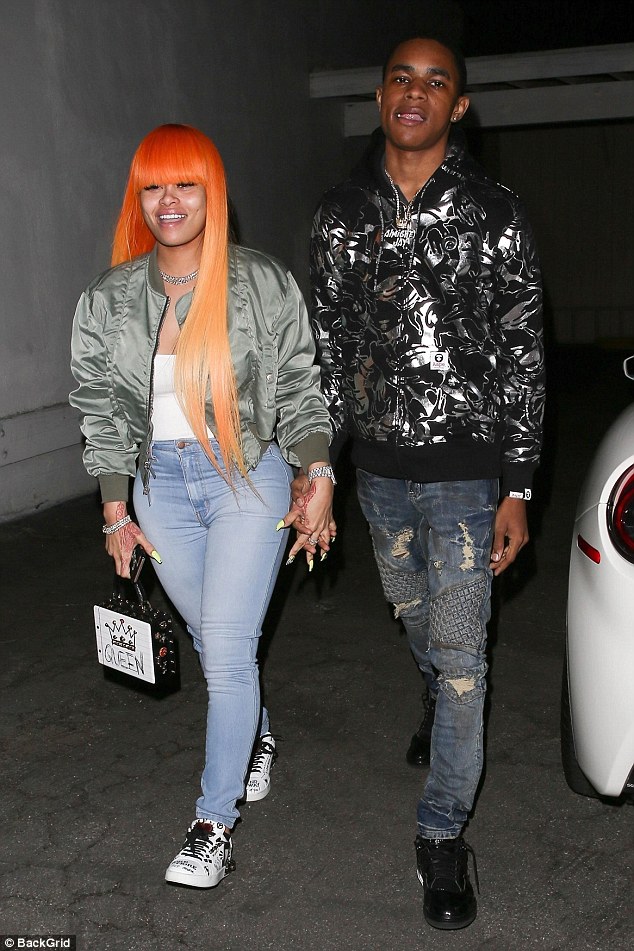 We already said that she doesn't like normal things and infact for that night out she decided to wear an orange wing. She looked very happy and stylish at the same time. Well done!
Let's copy Blac's look