Ashley Graham defended her thighs as a badge of 'victory and courage' after photos were leaked from her Elle Canada shoot in July.
Now, Ashley's official photos for Elle Canada's October issue have been released and she looks more sensational than ever in the beach-inspired spread.
The 28-year-old is stunning in a sheer-paneled bodysuit while posing next to gymnastic rings…however the photos look slightly different from the paparazzi images from the shoot.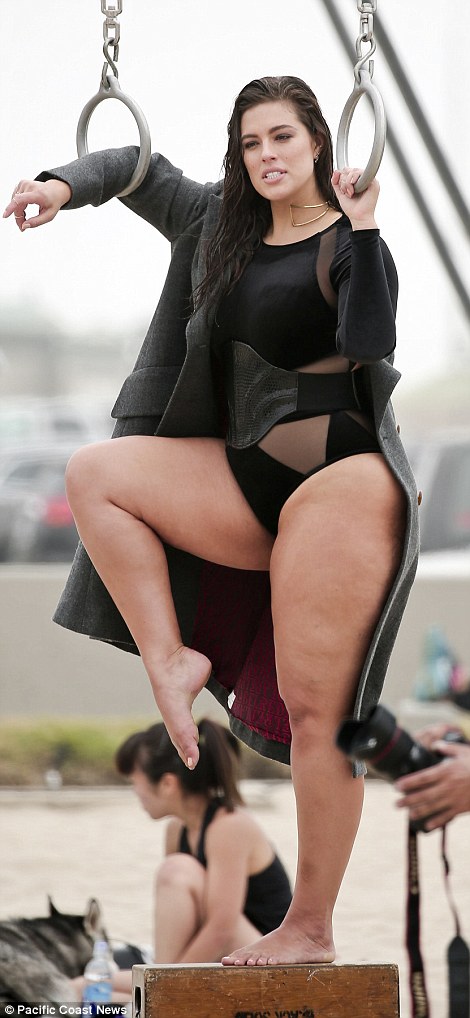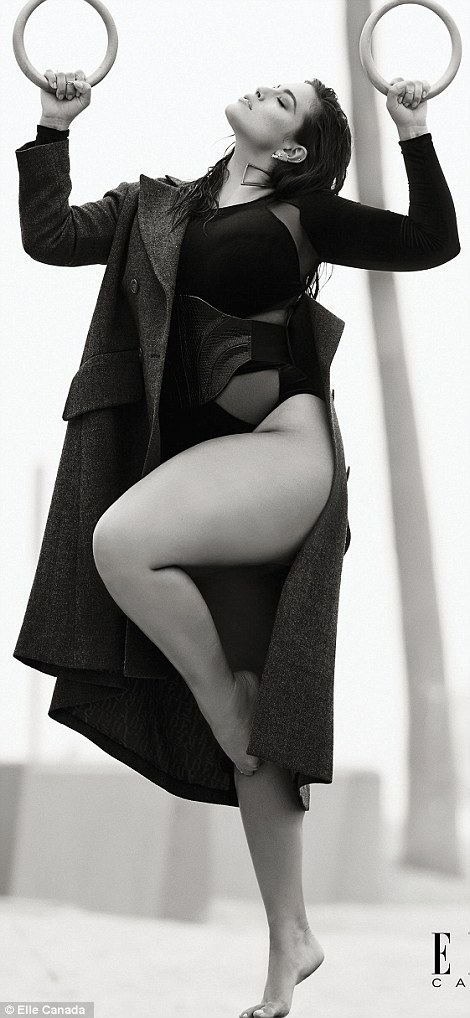 Comparing Graham in either photo, it appears to have been touched ever so slightly, smoothing over any natural imperfections with airbrush tool.
Two months ago, the model responded to online haters when photos from the shoot were leaked. 'Someone once told me my thighs were "cellulite city",' she wrote. 'But I now realize these thighs tell a story of victory and courage.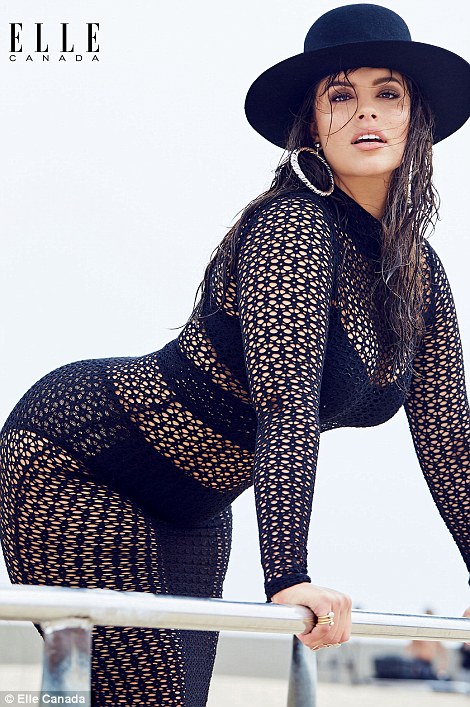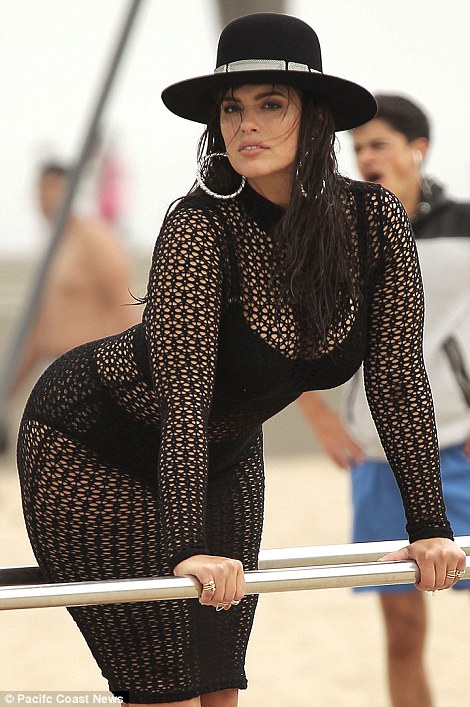 Picture perfect: Ashley wore a sheer net dress for the shoot, seen her on L in the mag and on R in the paparazzi photos
'I will not let others dictate what they think my body should look like for their own comfort, and neither should you. #beautybeyondsize #effyourbeautystandards.'
She posted the photo in question along with her note. The powerful image has been liked hundreds of thousands of times, and many people took to the comments section to praise Ashley for advocating for self-love and body acceptance.
In the shoot, her racy bodysuit is belted at the waist to accentuate her famous hourglass figure.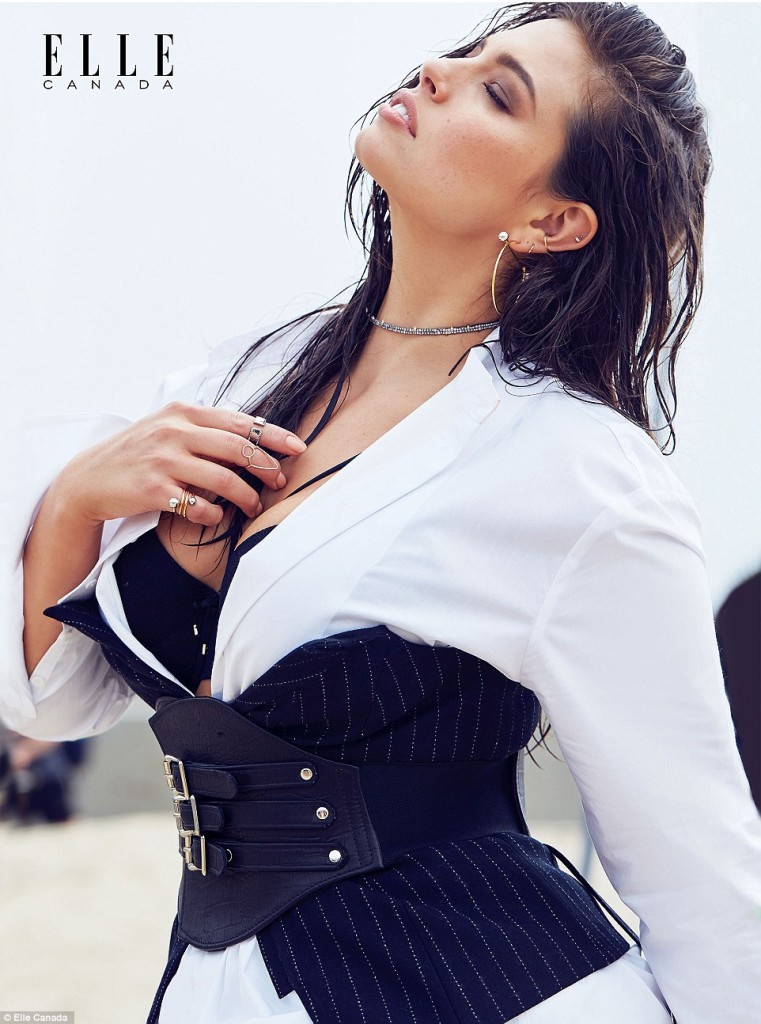 All business: The 28-year-old takes the plunge in another stunning ensemble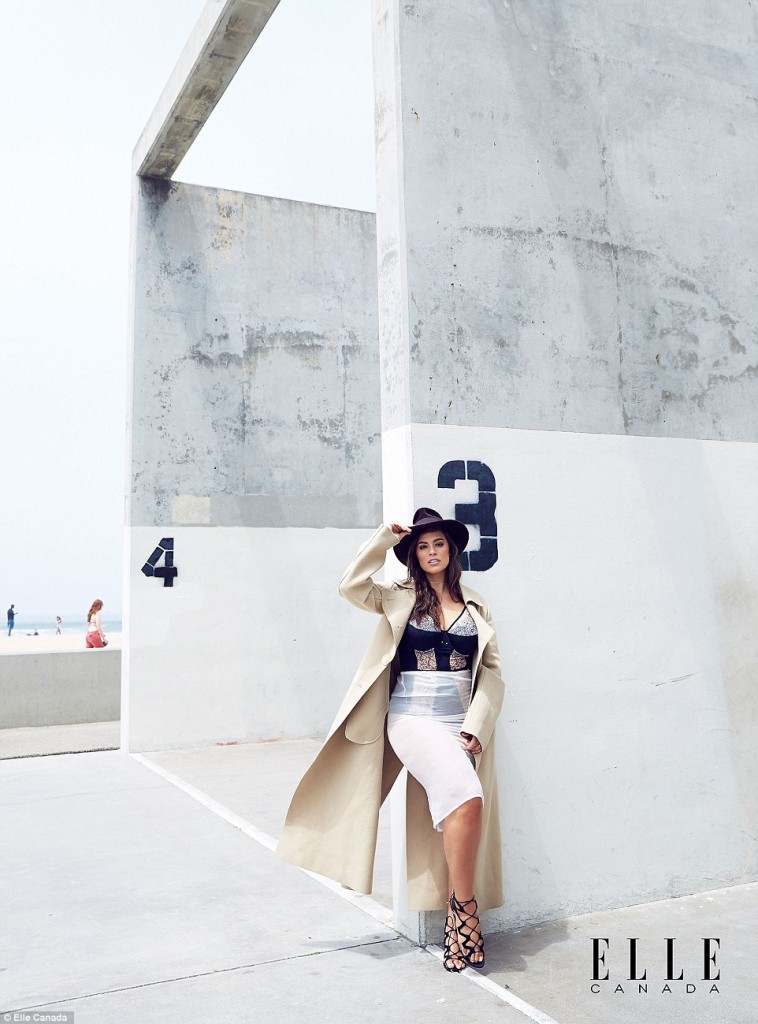 Full court press: The model proves just why she is in so much demand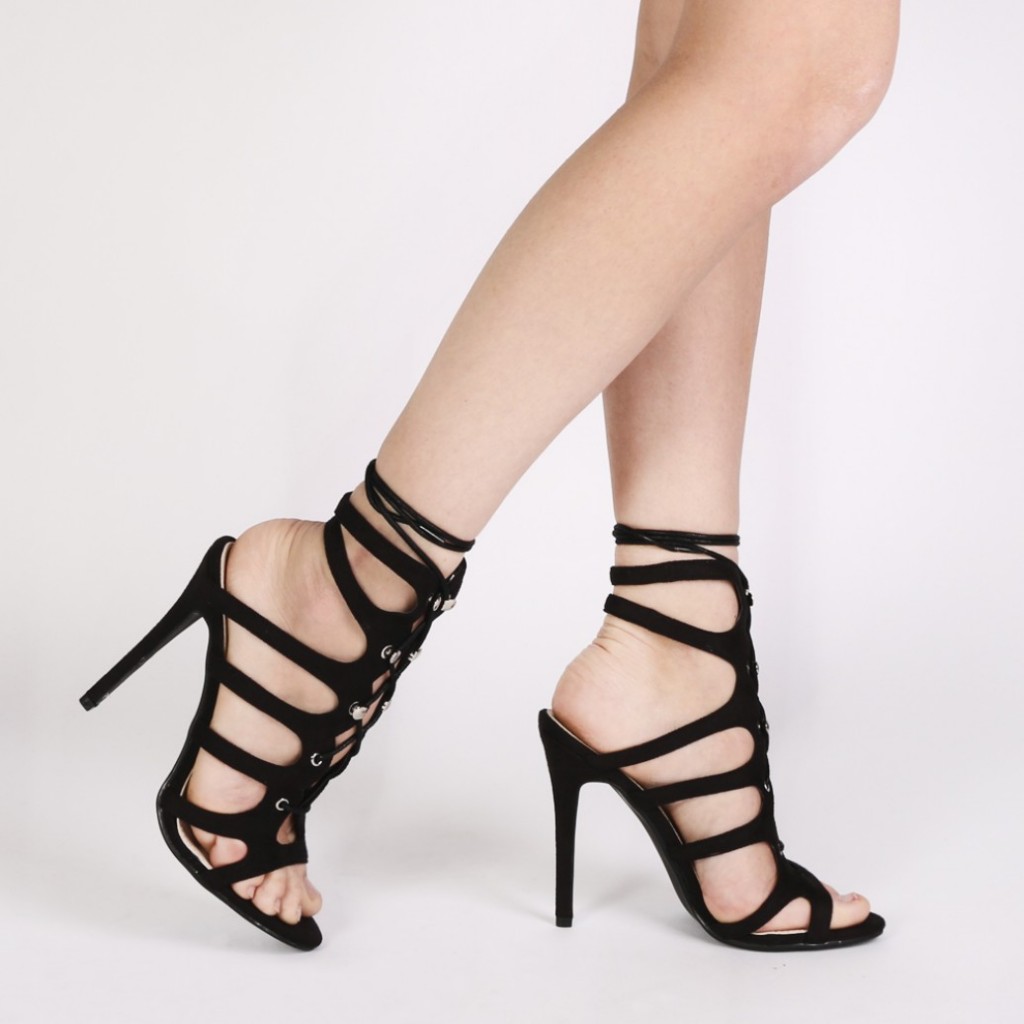 LEELA LACE UP HEELS IN BLACK FAUX SUEDE 40$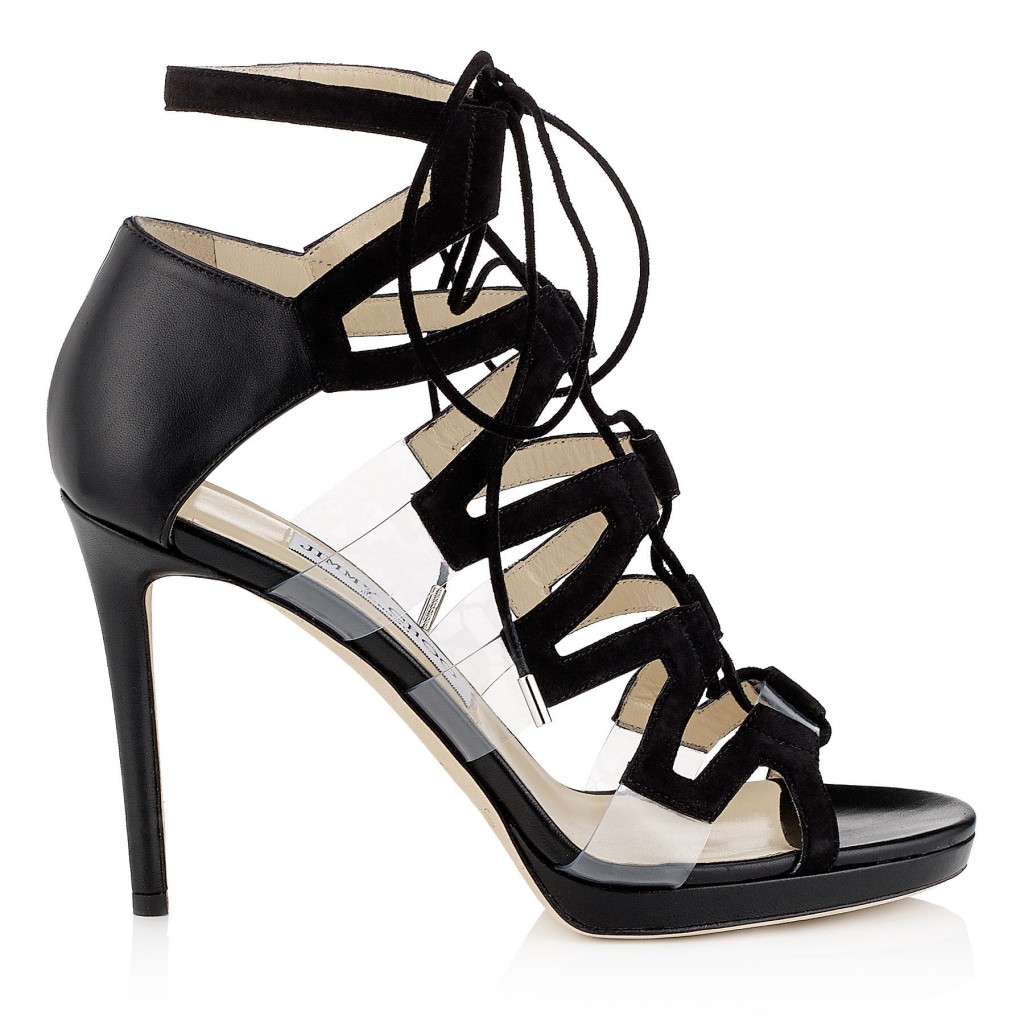 DANI 100