This weekend the great star of music Nicki Minaj was spotted in London a city that she loves and she considers as a second home.
Even if the weather was cold she showed off an amazing outfit as always. She is always unique at choosing her looks. She was shooting her new video on London Bridge on Sunday and a lot of tourists was attracted by this event.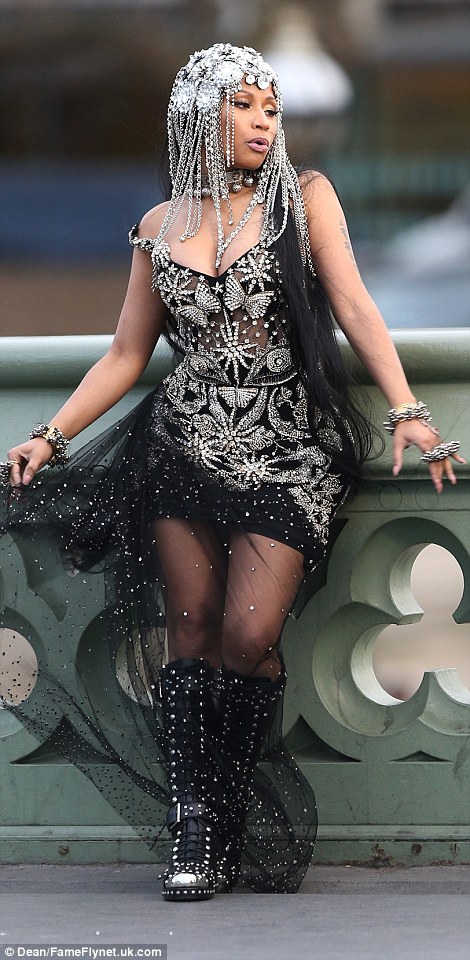 To be honest is something really unique! Now let's have a look at her look. She wore a crystal encrusted dress matched with a blingy headpiece. One important part of the dress is the sheer skirt that showed off her incredible boots! These shoes are by Alexander McQueen.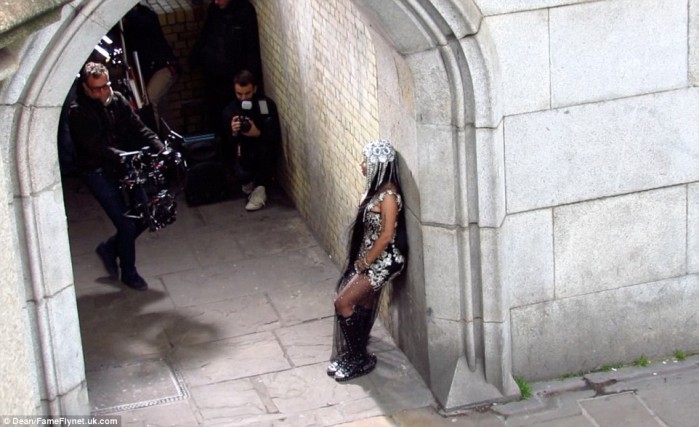 They are characterized by stud trims, silver metal toe cap and heel. These biker boots are amazing! Of course they are availabe but they are quite expensive. The good news is that you can grab a similar pair by a different brand. We are sure these boots will become a must-have sooner or later. They are perfect with a mini skirt or with skinny pants. Her look was really eye-catching. All people's attention was on her!She wore on her dress a fur.

She struck a lot of sexy poses as she led agains the walls of the Bridge while the crowd got bigger. She also posted some pics on her Instagram profile where she revealed that she really likes London and she feels really comfortable in the UK. Nicki Minaj is in the new music video of the new Jason DeRulo's single. In this video she wears a bright pink latex look.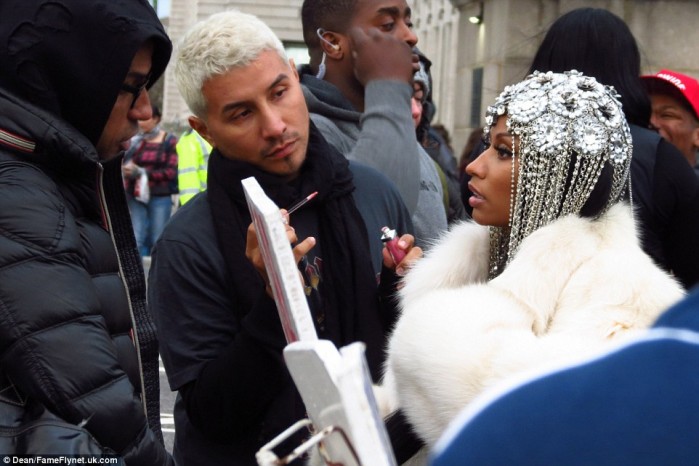 Buy a similar pair for less clicking below.