Diane Kruger has been really busy shooting her first German language film called "In the fade".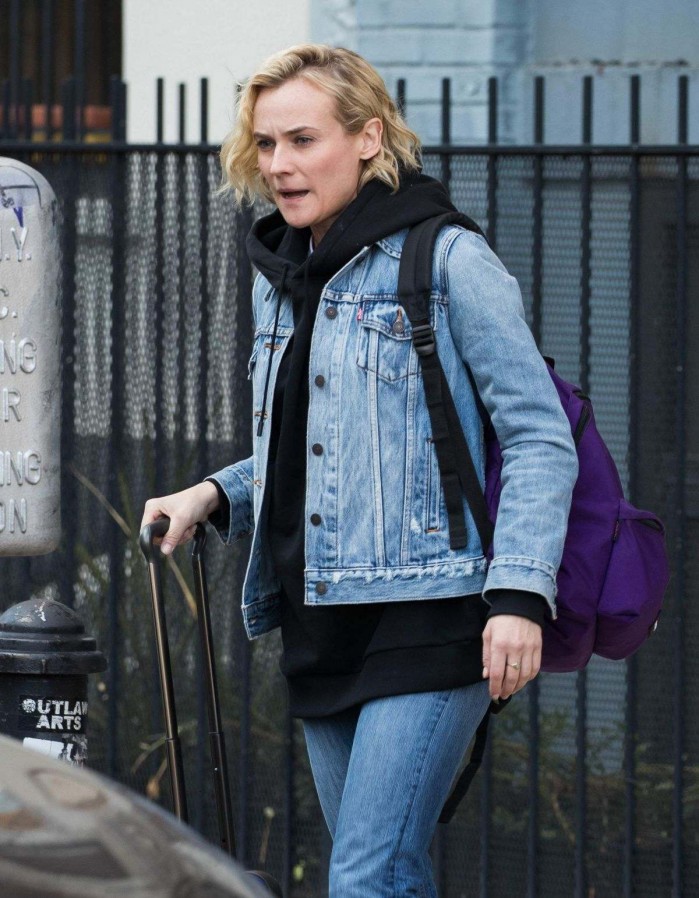 But now it seems that she has some time off to relax. She was spotted with a luggage last Thursday in New York City. So maybe she is going somewhere to relax and have a break from her busy period of work. She had a very casual and comfy look so maybe she was going to take a long journey. Her outfit was total jeans.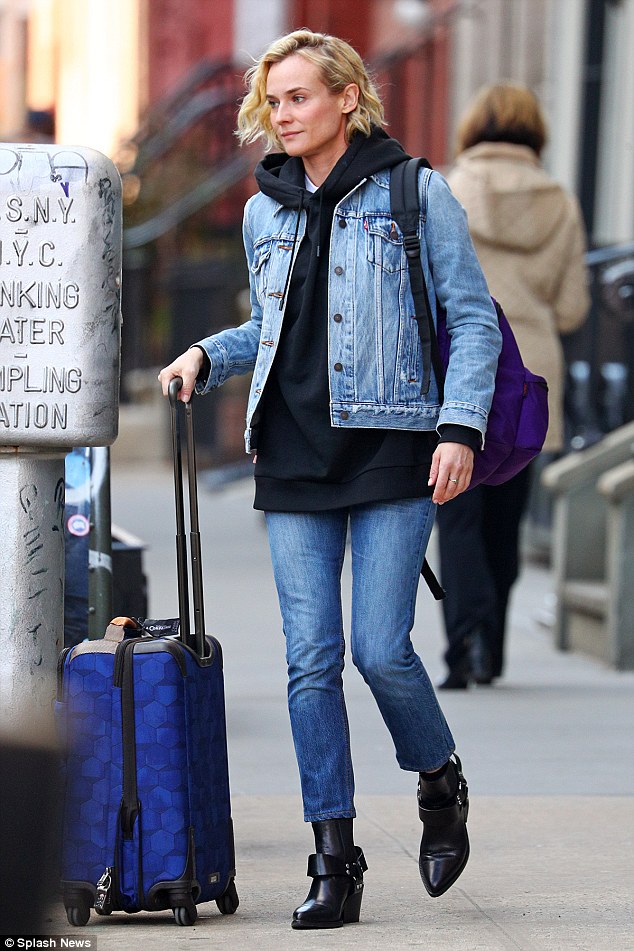 She wore a vintage light wash jeans jacket by Levis over a loose-fitting back hoodie and a basic white tee. Then she matched her jeans jacket with a pair of cropped jeans. This look was completed with a very stylish detail at her feet. She wore black leather ankle boots. These are dreamy boots. They are from MM6 Maison Margiela and they are inspired by the western style. There is a combination of pointed toes and chunky Cuban heel.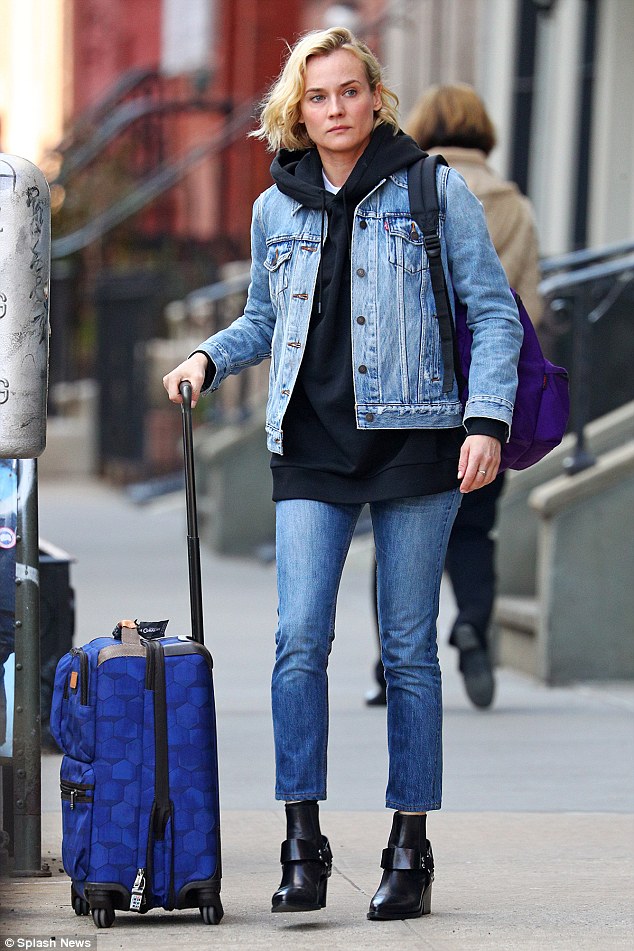 The heel is very comfortable so you can wear this kind of boots with everything you want. There are also cheaper versions that you can grab to enrich your spring wardrobe. They are perfecr with jeans as in Diane's look but you can also match them with other clothes. She was without make-up to highlight her natural beauty. Her blonde hair was wavy and left down. We have noticed that the only accessory she wore was a simple silver ring on her left hand. We love her look!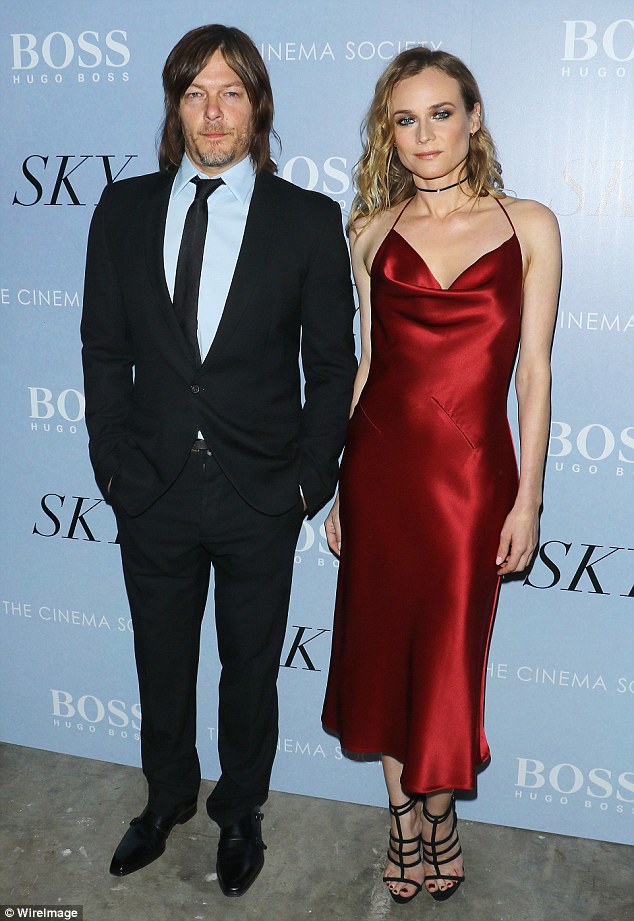 Buy a cheaper pairs clicking below.