Velvet is the new season mania. We will find it on bags, dress and boots as well. Like the Zara ones worn by Nicola Hughes in a session shopping in Mayfair.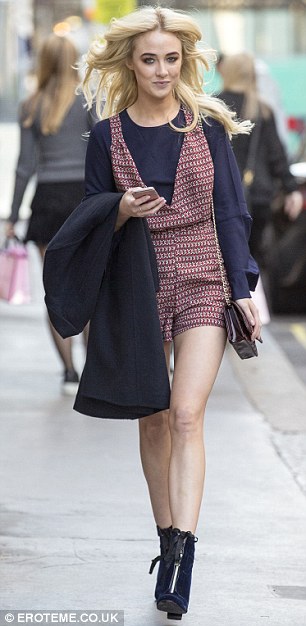 The model from Ireland showes off her bare legs in a tiny printed playsuit with a V neck sleeveless. Despite the cold weather of London she chose to show her perfect legs.  Under the playsuit she teamed a dark blue blouse with bell sleevess. Amazing combo, isn't it?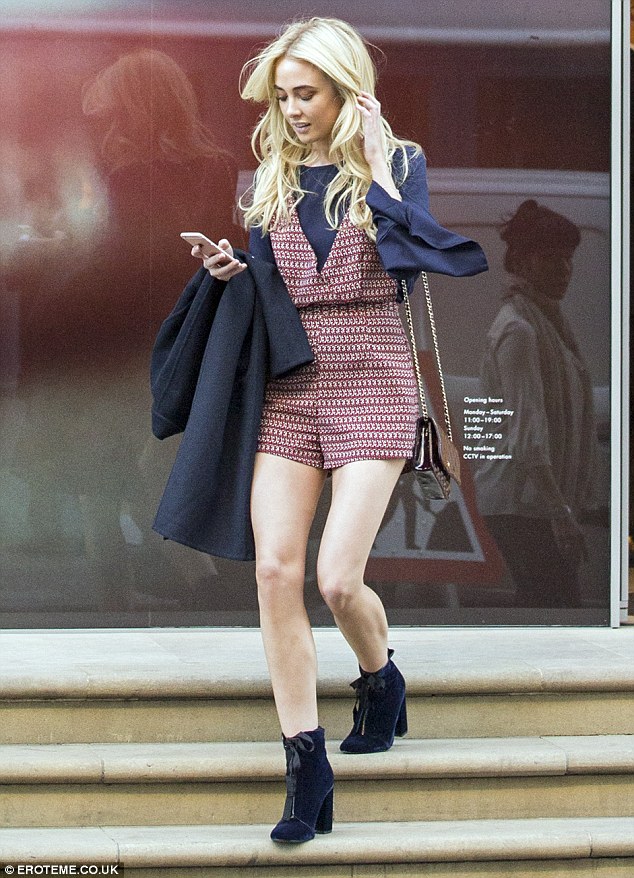 To complete the outfit there are the amazing velvet boots from Zara. Details matter: navy heeled boots have a black bow. Against the cold of October she took with her a blue coat that she later put on.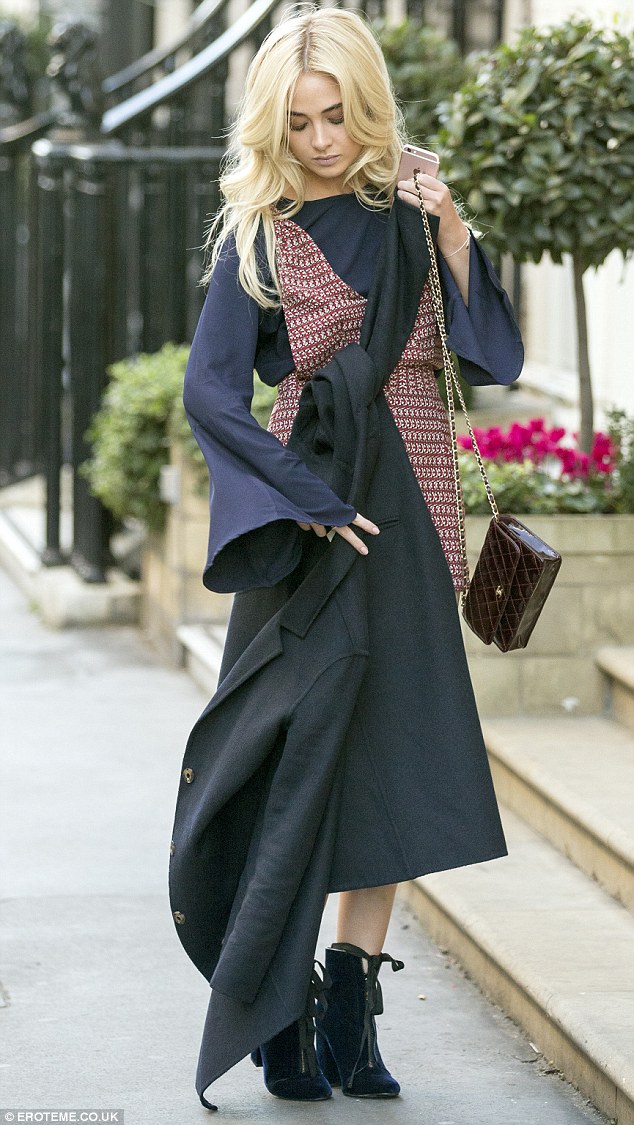 And what about accessories? Nicola chose to stay natural and brought with her only a shoulder clutch from Chanel in a burgundy color. Burgundy and dark blue are a very good combination for the fall season.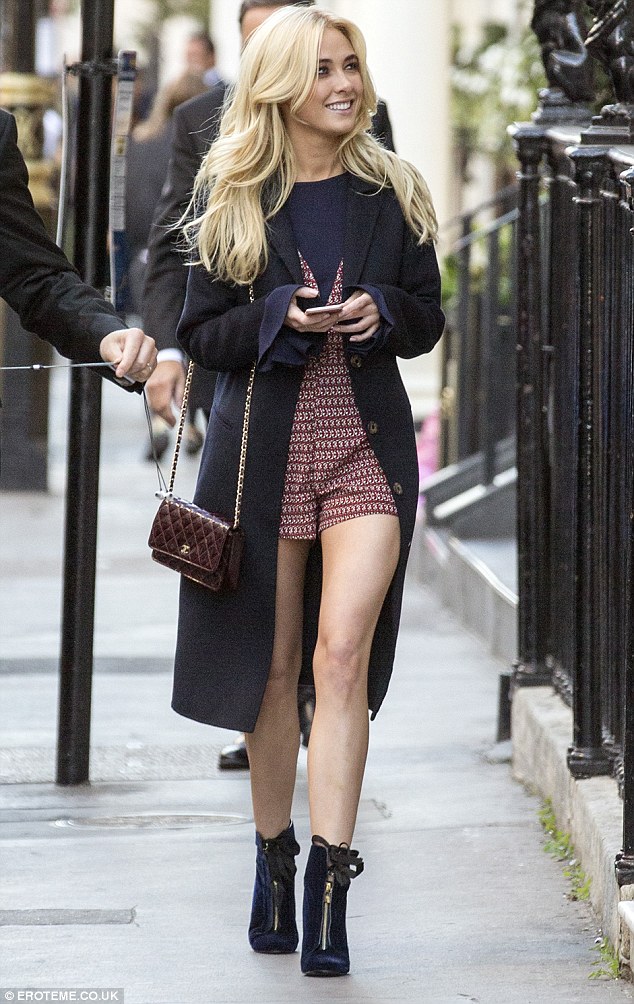 The Dublin native blonde model looked relaxed and in love with her new single life. Infact, she admitted the breakup with Alex Mytton after a betrayal. He had slept with Olivia Bentley, his co-star. "He's a vile human" she said to New! Magazine.
So, the velvet boots are a must. This pair from Zara have a really Victorian appeal with the amazing black ribbon, a golden zip and a comfy heel. You can pick it for yourself clicking below.