Velvet was spotted on the streets again! This time was Ashlsy James to wear a thigh high black suede heeled boots. The reality star never fails an outfit.
The 29 years old presenter admitted in an interview, she never loved her hourglass sexy shape. Infact, when she was 15, went with her mother to a breast reduction consultation.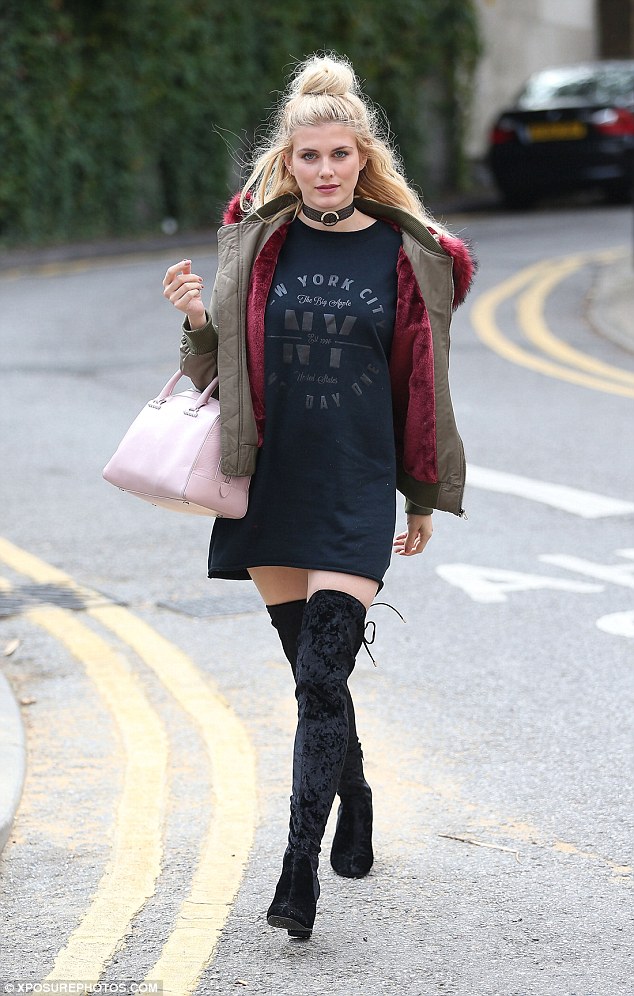 Let's start to analize her flaunty look from head to toe. For her blond long hair she chose an half bun letting wild the rest. The make-up was really natural with only a touch of eyeliner, mascara and a rose matte lipstick.
At her neck she putted a really trendy black choker. An oversized printed sweater was used as a dress and teamed with a really original parka coat. Yes, because in the inside of it there was a bourgundy faux fur. A touch of pulp color was added by the pink cand hand bag.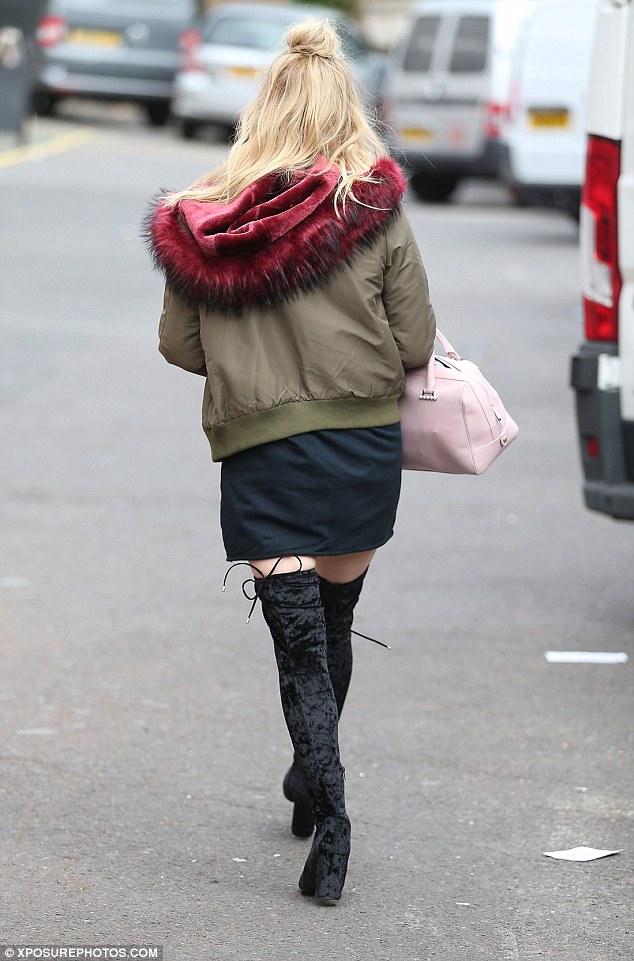 The focus of the look is on her legs, of course. The thigh-high boots she wore are from River Island and added some kind of luxury to her streetstyle.
You can buy Ashley velvet boots clicking below.