5 February it was a special Sunday it was the Superbowl Sunday!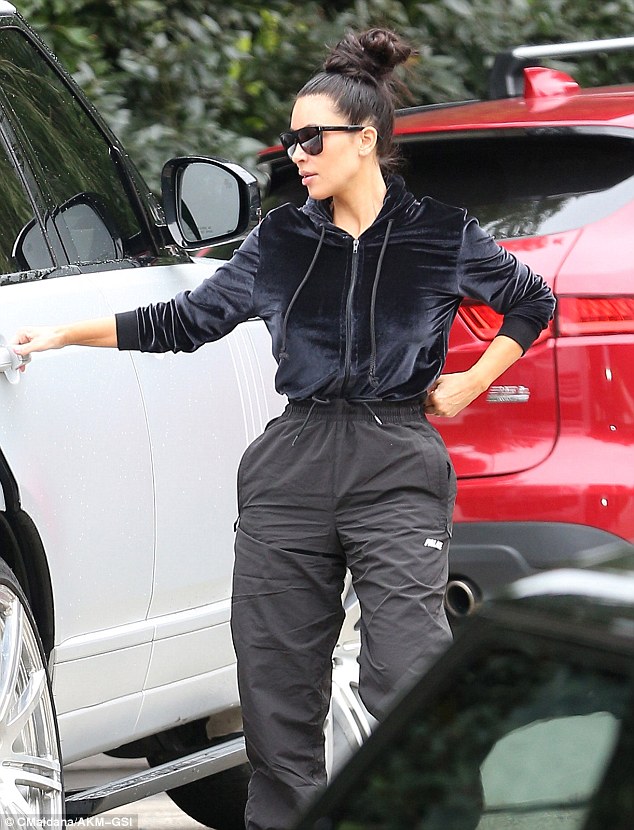 Kim Kardashian and her baby North West love it and decided to wear something really comfy for this occasion. They went together to a party to watch the big game in Brentwood.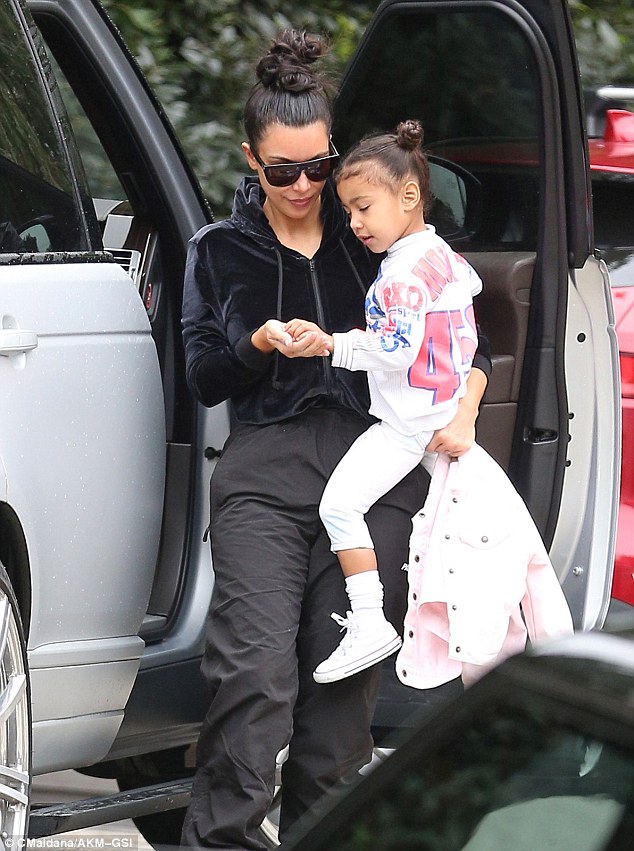 North West is only three years old but she seems happy to go with her mummy to attend this event, she gave a cheeky smile as they walked inside. With them there were also her husband Kanye and the baby Spirit. As in other times the two wore a themed outfit. Kim wore a sweatshirt with snow pants all in black.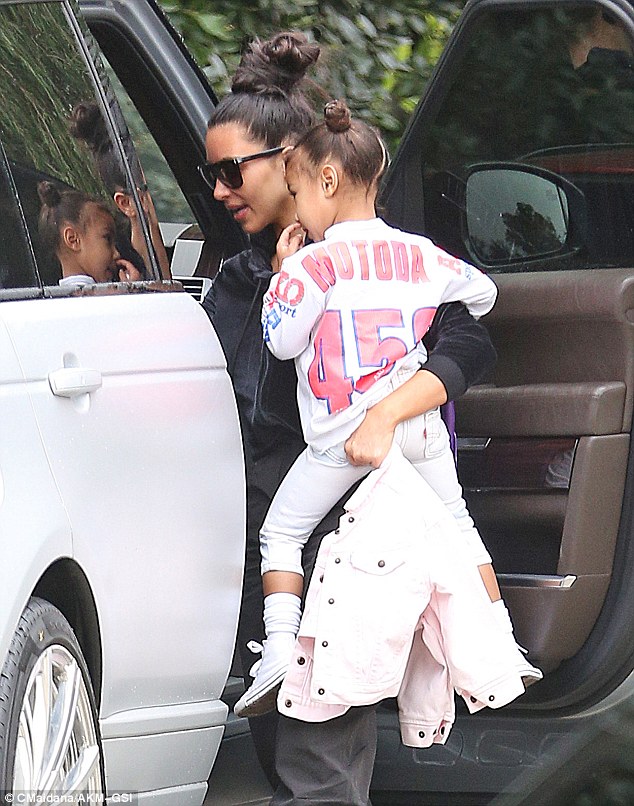 These trousers are perfect for a lunch or a dinner because they have a flexible waistband. And the little Saint in her mini velour tracksuit matched her mum, remember that she is only 1 year old and she is already stylish.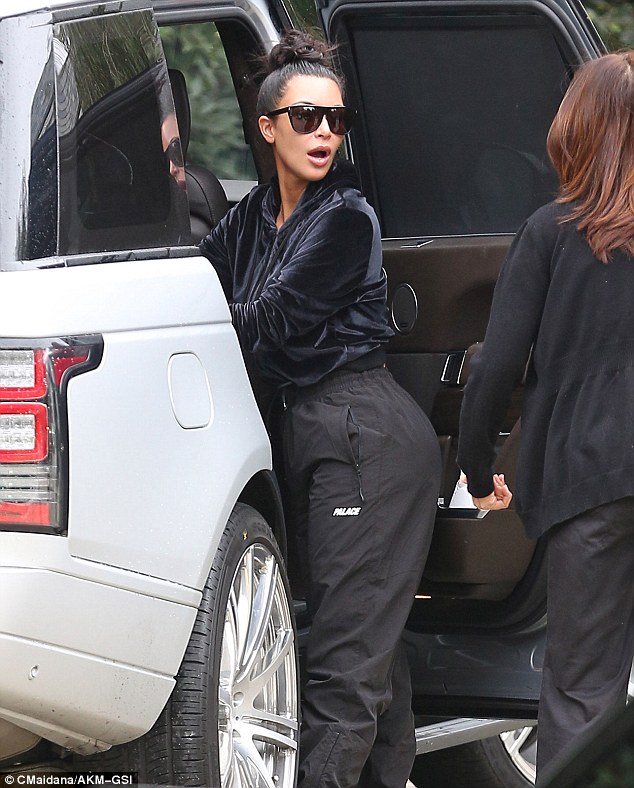 It's a little bit weird to see that Kim has a pair of sneakers at her feet, no heels for this occasion and we think she made the right choice. Anyway, trainers are fashion so her look is always on point. The most famous trainers of this period are the Adidas "Stan Smiths" but these are Vans.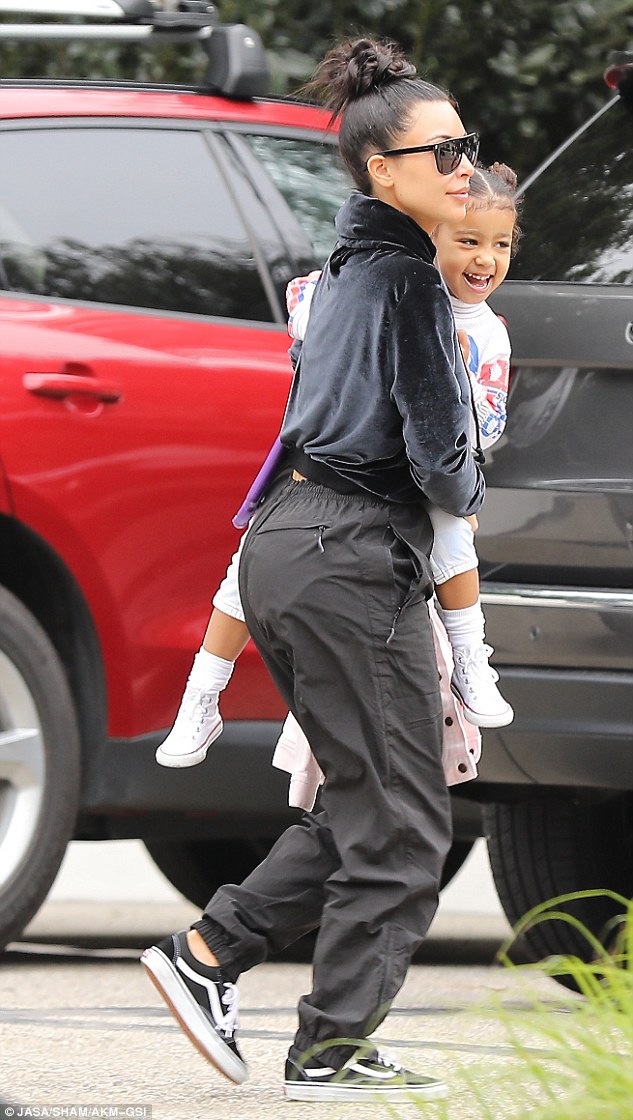 There is a long list of celebs that have worn Vans lately, so we can say that Kim is just the last of the list. In this way her style is like the one of a skater girl. These shoes are super versatile, you can match them with whatever you want, trousers, skinny jeans even with a dress or a skirt. They will always be a trend. Perfect for Kim and her relaxed look in occasion of the Super Bowl.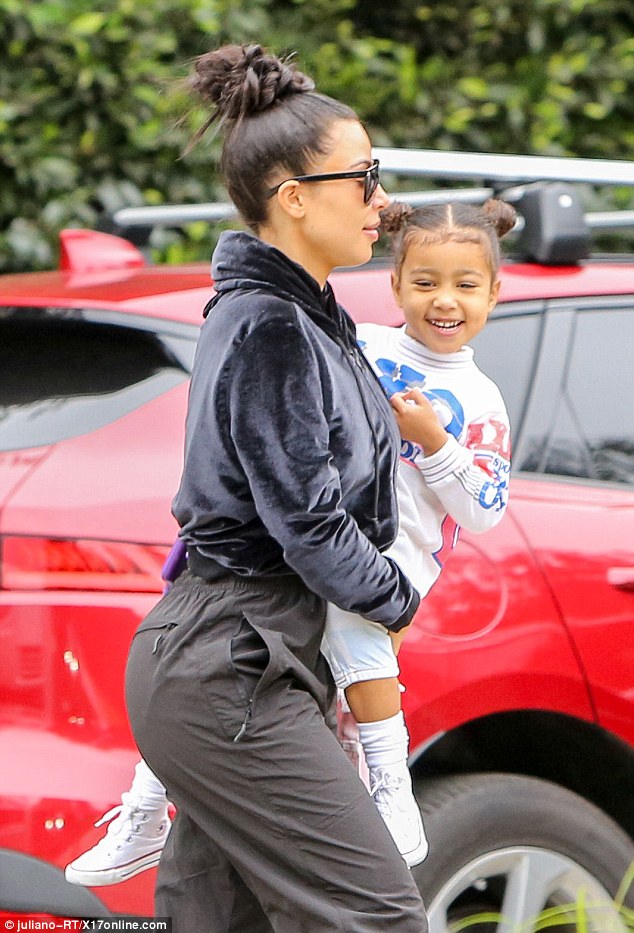 We don't know a lot about her make-up because she had big sunglasses but we know she has hidden beauty secrets infact her skin looks always perfect! Even if Kim has a casual look she was perfect!